Ecommerce In The Middle East: What You Need To Know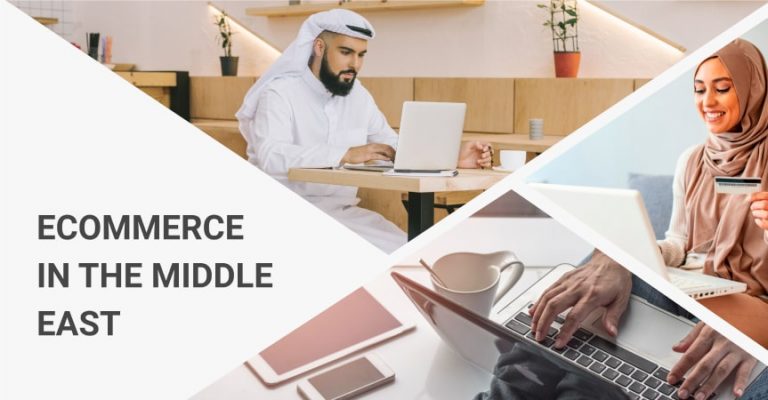 Do you happen to live in the Middle East? Are you keen on starting your own ecommerce business in the Middle East but worried about running into various obstacles? Well, today we are going to clear up the most frequently asked questions about the industry of ecommerce in the Middle East, so you can start earning with dropshipping!
The ecommerce industry is rapidly growing and evolving. According to studies and statistics, the Middle Eastern region is one of the fastest growing ecommerce markets in the entire world. Although it is still far from achieving an ecommerce hub status like the United States or European markets, the region is still expecting to experience sufficient growth.
And with dropshipping, what better way to start your business venture? This model has many benefits that make it so widely appreciated and used. Among its advantages, there's an opportunity to start a business from anywhere in the world. This includes the Middle East!
We have observed an incredible volume of rising interest towards dropshipping in the Middle East from people that live in the United Arab Emirates (UAE), Saudi Arabia, Qatar, and many more. That's why we have decided to clear up some key aspects about the process of creating a dropshipping store and running such a business in this region.
In this article we will cover the essentials to starting a business in the Middle East, why this business is worth starting, how to dropship to or from your market, and different business aspects that require extra attention.
Ecommerce in the Middle East: general thoughts
Creating a dropshipping business can sound challenging at first but be sure, anyone can do it regardless of their age or knowledge background.
In the next couple of years, the Middle Eastern region, and the Gulf region specifically, are expecting to hit exponential growth spurts. The ecommerce in the Middle East market is estimated to reach 69 billion dollars in 2020. Thus, almost doubling in size in just a few years!
What is the cause of such an increase? A huge part of the younger population is progressing towards constant smartphone usage and drives to fulfill orders online. Additionally, according to various trends, 56% of shoppers shop using their mobile phones.
Additionally, this region has one of the youngest populations in the world, where the median age is 22 y.o.while the global median age is 28 years old.
Another factor is that Internet penetration in the Middle Eastern region is among the highest worldwide. Amidst the local population, it amounted to 67.2%, compared to the global average of 56.5%.
What's more, over a quarter (29%) of the Middle Eastern consumers make online purchases each month.
The UAE alone leads the region in internet penetration, with more than 80% in the state. This is one of the biggest percentages in the world! Furthermore, it has the world's highest social media penetration, while Saudi Arabia had the highest social media user growth on the planet.
Ecommerce in the Middle East: How to start a dropshipping business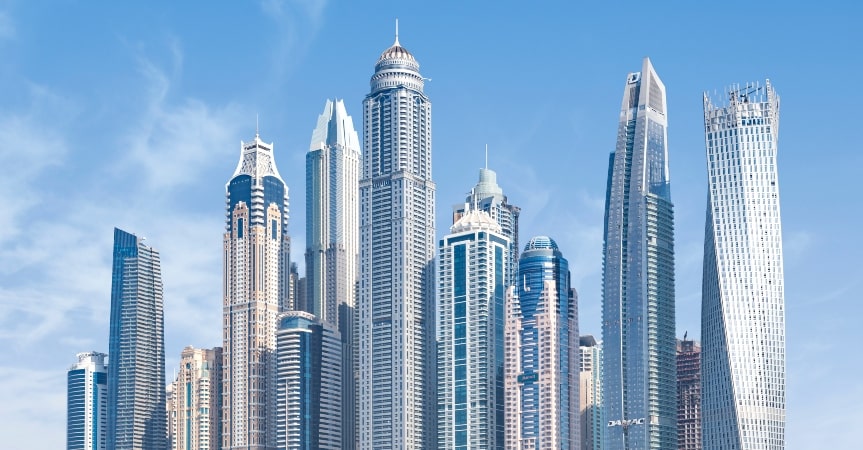 Among the many benefits of the dropshipping business, you can start selling products with ease, and with minimal startup costs. The general process of starting a dropshipping online store is no different from any other part of the world. However, upon starting the business, you need to carefully think through the plan to establish it.
What do you need to start your business?
Find a promising niche
The number one thing you need to focus on is to find a profitable niche, as it directly impacts your business success. For this, you're going to have to spend some time researching various markets.
You can try to do it yourself or you can turn to one of our alternative solutions.
Be sure to find a niche that you are, at the very least, familiar with. Being an expert in what you do significantly improves customer experience, as you'll be able to provide help if there are any issues.
In fact, the most popular type of a dropshipping company is one where the owner deals products and services that he is interested in.
Discover trustworthy suppliers and products with high selling potential
The next step, after you've managed to find your niche, is to search for the best products to dropship.
You can try to find them yourself, by analyzing the latest trends and demands of certain products with the help of different analytical tools.
Or keep up with our solutions to get numerous ideas for your future online store.
Create an online store
After you have successfully found a niche and the products you are going to dropship, it's the time to launch an online store.
How can you do it? Actually, there are multiple opportunities for you to achieve this with AliDropship. And the best part? You don't have to be a computer genius to do this!
All it takes is a few clicks and you'll receive a perfectly operational store that meets your preferences.
Ecommerce in the Middle East: Legislation and regulation aspects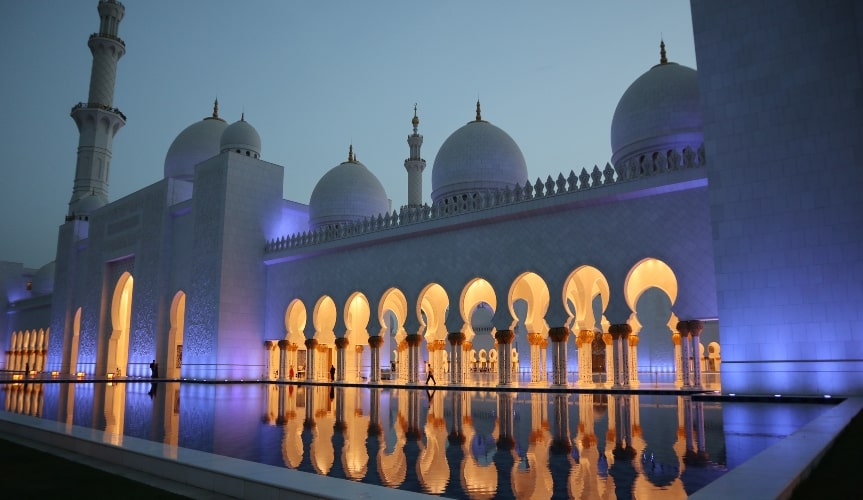 As you know by now, it is incredibly easy to start and launch a dropshipping business. Although, entrepreneurs from this region should be informed about certain aspects for the benefit of their business. Now, let's look at some of the region-specific aspects more closely.
Ecommerce in the United Arab Emirates
We have a whole separate article on this wonderful country, so be sure to check that out! Nevertheless, here we will cover the most frequently asked questions from entrepreneurs from this region.
Regardless of your type of business, in the UAE, to start selling anything you need to officially register your business and receive a license. If you are going to sell products online you are going to require an Ecommerce License. In case you are going to sell products in a physical store, you need a trading license.
To establish an online company, you will need to register a license with the Department of Economic Development (DED).
It is important to mention that if you are going to sell foreign products, you need a trading license. However, if you are going to deal with products from local markets, an ecommerce license should be enough.
The cost of such a license mainly depends on the region of the business establishment, the type of business activities, the number of partnerships, and so on. In many cases, the license price ranges from $1,500 or more.
It is a mandatory requirement from the government to register your business. If you don't follow the requirements, you risk facing fines and will be obliged to pay from $1,500 to $15,000.
Since a large part of the population are deemed as expats, they have somewhat different requirements. Within the region, for expats to open a business they must partner with local representatives. It can be either an individual or a local business. And more often than not, they don't have any responsibilities, besides managing procedures of acquiring visas or applying for licenses and permits.
Furthermore, the business' expatriates also require licenses, even if they are not selling to their local markets and are planning to sell worldwide.
Ecommerce in Saudi Arabia
Saudi Arabia is a large country with a growing market of enthusiastic and internet-savvy consumers. Recently there has been a new law issued that ensures the safety of both businesses and buyers. It applies to both registered and unregistered businesses that are engaged in offering products and services to Saudi customers.
The new regulations have the following requirements:
Obligations to disclose information
The owner of the online store has to show the following data on the store:
Contact details
Name, and address, if it is not registered with an e-store certification authority (i.e., Maroof)
Name on the commercial registration certificate (if applicable)
Privacy policy
VAT number (if applicable).
Protection of personal data
Consumer's personal data has to be protected from any access to it, disclosure, alteration or illegitimate processing
Consumer's personal and electronic communication data must not be retained beyond the period required for the ecommerce transaction, unless the consumer and service provider agree otherwise
If an ecommerce service provider is hacked and consumer information is obtained, the service provider must report the breach to the MoCI within three (3) days
Etc.
Consumer right to terminate the ecommerce agreement and return products
A consumer can cancel the online agreement and complete a full refund within 7 days following the date of the receipt
There are certain conditions where the consumer is not eligible for a refund, more on that here.
Those who don't comply with the new law risk being banned permanently or temporarily and are subject to certain sanctions, like a warning, a fine, or a suspension.
To ensure that you're a legitimate business, you should consider registering your online store with Maroof. This is a website created by the Saudi Government to set up a verification program to ensure the legitimacy of websites. This is not a requirement, but a simple recommendation for the betterment of your online business.
Ecommerce in Qatar
Like many other regions in the Middle East, Qatar's ecommerce market is steadily growing. Although not as fast as the others, the numbers are still consistently rising. In 2015 the market was at 1.2 billion dollars and in 2019 it increased to 2.20 billion dollars. This number is expected to increase by 2020 and amount to 3.2 billion dollars.
Starting an ecommerce business in Qatar, you are first and foremost obliged to legally register it, so that your business can function without any problems. Without proper registration, you won't be able to import any products or open a bank account.
Additionally, you need to ensure that you've specified your activity as "ecommerce" or "Trading through Internet" in your Commercial Registration before you start trading online.
When it comes to legal technicalities, one way you can minimize the obligations is to conduct your business in the so-called free trade zones in the Middle East. Here your business will get a few benefits, for example, in some areas you can get partial or complete exemptions from tax obligations.
Overall thoughts on legislation in the Middle East
Usually, dropshipping business is an enterprise that you can effortlessly start with no drawbacks or excessive startup costs. However, you need to comply with the laws and regulations of the country you are operating in. Specifically, it's crucial when it comes to registering your business.
Be registering your business you protect your personal possessions and finances in case of any disputes from you clients. And if your business isn't recognized as an entity, you might be considered a fraud.
Of course, you can ignore any requirements concerning business regulations, but by doing so, you risk being fined or even having your business terminated.
Please remember to consult your local law representatives for a better understanding of what laws you need to oblige.
Ecommerce in the Middle East: details to focus on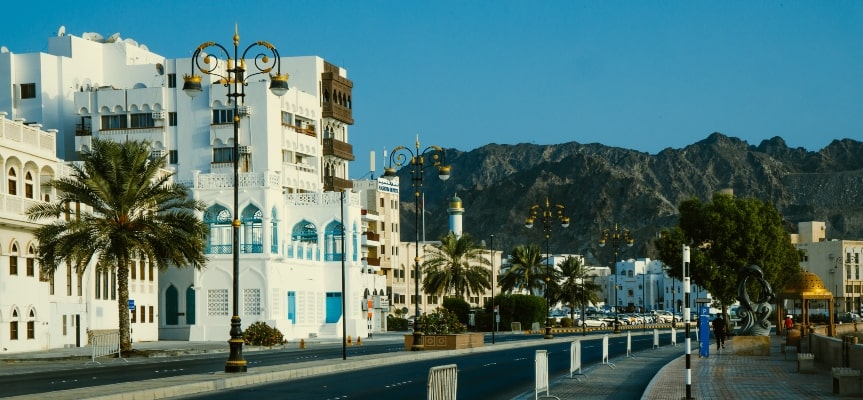 Even though dropshipping represents a unique opportunity to establish an online store, certain aspects need to be kept in mind when starting a business in the Middle East.
Payment gateways
Since you are going to sell products online, you must set up secure payment gateway options. What payment method is the most popular in this region? In the Middle East, there are several paying methods: credit card payment, cash on delivery, and prepaid systems. Though the preferable payment method of choice for online purchases is cash on delivery – about 62%.
Ecommerce businesses with a license have permission to open bank accounts in local banks to receive payments for their sales. Middle Eastern ecommerce businesses don't have a lot of options when it comes to choosing a payment gateway.
The most commonly used gateways, which AliDropship supports, include:
Paypal
Tap (works only in countries that are located in the Middle East)
2Checkout
Shipping to the Middle East
For ecommerce in the Middle East, long shipping and delivery times can push away lots of potential customers.
In this region, ecommerce entrepreneurs are recommended to cooperate with local suppliers. This is particularly true for dropship business owners who cooperate with suppliers from China. In many occasions the product delivery times can last from 30 to 60 days.
That's an impressive amount of waiting time, and not everyone is willing to wait for that long. Unless, of course, the goods are exclusive and cannot be shipped from anywhere else.
To avoid long shipping times, you can simply partner with AliExpress suppliers who have a warehouse located near your target region: let's say, for example, in Turkey. This can significantly lower the shipping times and ensure the satisfaction of your customers. For more details on how you can find a supplier who stocks the products near your location, kindly read this article.
An alternative option is AliExpress Direct.
It is a premium service for customers from the Middle East, specifically Saudi Arabia and the UAE. The courier will deliver the order directly to your door. You might be wondering what are the shipping times? It takes approximately 7 to 15 days for your package to arrive. Also, even if you ordered from different suppliers, all your items will be placed in one order.
For UAE consumers, you can use this service by completing an order of $40 or more that consists of products that qualify for the AliExpress Direct service. In Saudi Arabia the amount is a little bit higher – $50. By meeting this conditions, the shipping will be free.
Standard AliExpress delivery is available in countries like Kuwait, Oman, and others in this region.
Language localization
One of the most important aspects of any dropshipping online store is the website. Is it user-friendly? Does it look professional? Is the design modern and visually appealing?
You have to meet these criteria, for your potential customers to not click off your online store straight away.
It is essential to create a clean and readable site in both Arabic and English languages. The thing to focus on when creating a bilingual website is that both font styles need to match aesthetically. The pages need to look as similar as possible when you switch between them.
Much depends on what audience you are going to reach. If you are looking to attract customers in the local market, since most of the populations speak Arabic, you have to make sure to set it up so that your website is SEO-friendly for them. This means adjusting your titles, meta descriptions, alt texts, etc. in Arabic. Additionally, it is recommended that you have a country-specific domain name.
However, you still need to have an English version of the website to reach other potential buyers.
Ecommerce in the Middle East: dropshipping in the local markets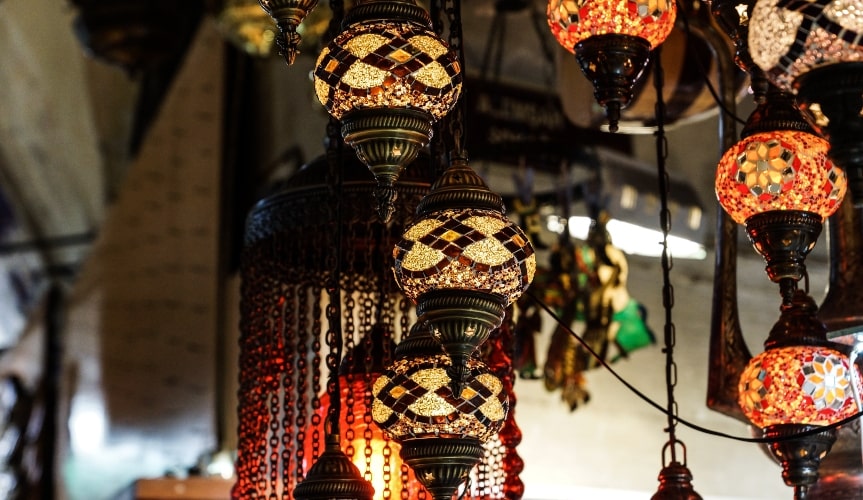 Entrepreneurs from the Middle East have a lot of questions considering what are the most popular products and services in this region.
Amongst more popular product categories we highlight:
Electronics
Clothing/Footwear
Fashion & Jewelry
Toys & Hobbies
Sports & Outdoors
Regardless of country or region we kindly recommend you to see the most profitable niches for dropshipping.
Seeing that these are the most popular goods, make sure your product offer stands out from your competition. And if you do decide to focus on selling the items listed above, ensure the best possible experience for online shoppers.
Take your time to thoroughly review and analyze your potential target audience's needs and preferences, especially considering the particularities of the Middle Eastern markets.
Is it possible to sell to other countries?
With the dropshipping business model, you can choose to sell to anywhere in the world. So, you can target consumers from the US, Canada, Europe, even Australia!
Generally, you don't have to register your business activities in any county but your own, as long as your venture is complying with the regulations of your own countries.
Nevertheless, each country has its own specific laws and regulations. To ensure your business is 100% safe and legal, advice with your local law consultants.
Final thoughts on ecommerce in the Middle East
All in all, we can come to the conclusion that dropshipping is a type of ecommerce business that is easy to set up and doesn't require a big amount of startup costs. It's a unique opportunity to launch a beneficial ecommerce venture and create a steady source of passive income.
Though there are some particular aspects that you should focus your attention on upon establishing such a business in the Middle East, the end goal is far too promising to miss out on. With how popular the dropshipping business model is becoming, now is the best time to get into it.
If you're ready to start your ecommerce business, feel free to choose a store to your liking. With AliDropship you have an opportunity to quickly start your ecommerce business and enjoy the incoming profits!