Dropshipping In The UAE For Beginners: All You Need To Know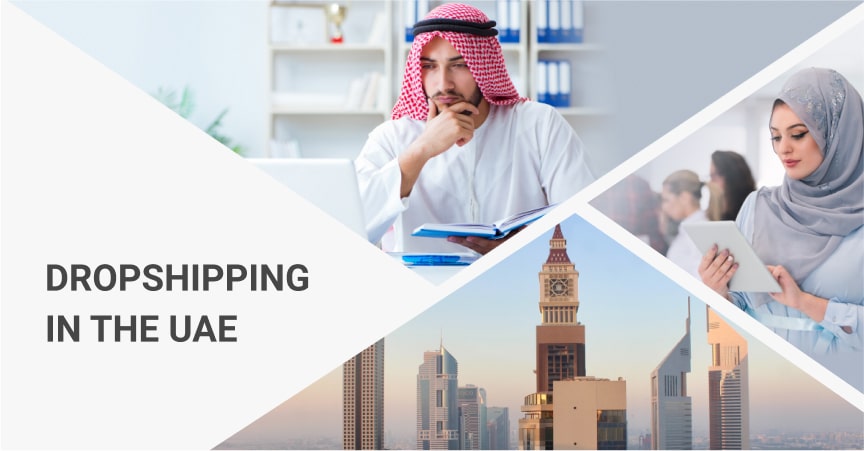 You often ask us whether the Middle East is a business-friendly region, and what you need to start dropshipping in the UAE. In this article, we've collected the most useful tips and pieces of advice related to this matter, and answered all your questions!
The United Arab Emirates has grown into one of the most digital-friendly countries in the world. Almost 100% of its population is actively using the Internet. They enjoy surfing social media, writing reviews, and spending at least 8(!) hours a day online.
Besides that, according to statistics, in 2018, the value of eCommerce sales in the UAE was $12.34 billion, whereas in 2019 it increased to 15.99 billion US dollars. What's more, analysts say that it will amount to 27 billion US dollars in 2022. As you can see, the eCommerce market in the UAE has good potential.
In fact, starting your own business in the UAE looks extremely promising due to several more reasons:
There is no income tax, corporate tax, property tax, etc. in the UAE. The only tax entrepreneurs from the UAE should bear in mind is VAT.
The market of the UAE is rapidly growing and there are still lots of niches with low competition.
So, if you've decided to start an ecommerce business in this country, this is definitely the right choice!
However, if you want to get a smooth start in dropshipping from UAE, you should know how to do this right. That's why we are going to tell you about the main pros and cons of dropshipping in the UAE that you must consider seriously before starting a business, and provide you with some valuable tips on how to build your own financial empire in this country. So let's get started!
Pros of dropshipping in the UAE if you're a local resident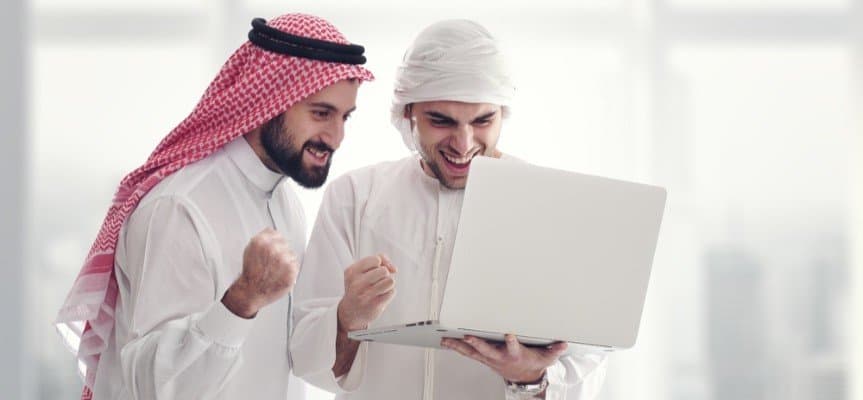 When you live in a country, you know a lot about its culture, economy, traditions, mentality, buying preferences, and limitations, etc. So, you have some advantages over other eCommerce entrepreneurs:
You understand the psychology of your customers better
You know, we are all unique and different. However, there might be some specific characteristics that generally belong to the people of one particular country and have nothing in common with residents of other countries.
These cultural differences may significantly affect the way people perceive the world around them and their usual response to different situations. For example, some marketing tricks that work well with the people from the US may be absolutely useless when you're targeting an audience in Asia.
So if you live in the UAE, you know what your fellow citizens like, and how they feel about different marketing strategies, tips, tricks, etc.
You know the local shopping trends inside out
Another advantage you have over your competitors living outside the UAE is related to the knowledge of your local market and the products that are in high demand there.
You certainly know what products are difficult to find in brick and mortar stores in the UAE. You are well aware of which products are extremely popular among people from the UAE and which are not worth paying attention to them. So you can easily take advantage of it!
If you don't, just take some time to go shopping and look at the product range of the stores critically.
You are good at legal issues
Starting any type of business is usually a tough thing for most non-residents because they need to examine the laws of the target country and grasp them.
When you're a resident, you are unlikely to face this issue.
Even if you don't have a law degree, you know what is forbidden or allowed in your country and what legal documents you should study to get the necessary information.
As a rule, most local documents are in the official language of the country, so you won't have any problems when reading them.
What you should pay particular attention to when starting dropshipping business in the UAE: FAQ
Do you have to register your business to start dropshipping in the UAE?
Yes, sure. To start selling something in the UAE, you need to register your business officially and get a business trade license. These are the simultaneous processes that are a mandatory requirement of the UAE government.
Please note that trade licenses are expensive. It will cost you $4,000 or more. Their cost depends on many factors such as the region of the business establishment, the type of business activities, the number of partnerships, etc.
If you really want to do business in the UAE, we strongly advise you to get a license. Otherwise, you can be fined and obliged to pay from $1,500 to $15,000.
Are there any ways to avoid registering your business in the UAE and paying so much money?
Fortunately, yes. If this way of starting a business isn't appropriate for you, you can try to register your business in the USA. We have a great article where we explain how to do it in detail. Feel free to read it!
However, pay attention to the fact that when you register your business in the UAE, you get several additional benefits. So it's a great idea to learn more about the tax system of the UAE, what you can gain from it, and then make up your mind.
What should you know about tax accounting in the UAE?
In fact, there is nothing special about tax accounting in the UAE for you to know. The only thing you should bear in mind about tax accounting is that since 2018 all the companies in the UAE must maintain accounting records.
By the way, don't forget about the VAT that is 5% in the UAE. What's more, if your company's twelve months turnover is over 100,000 US dollars, you must register with the Federal Tax Authority.
How much time does it take you to register your business in the UAE?
Actually, it depends on your preferences. If you want to register your business in Dubai, it can take you several weeks. However, if you don't want to wait long, there is a way out for you: you can register your business in other regions of the UAE within several days.
What's more, don't forget that you don't only need to register your business and obtain a license. You should also consider setting up a bank account. As a rule, it also takes you 1-2 weeks and requires your personal presence.
Which payment gateways are available in the UAE?
If you are going to start dropshipping in the UAE, we recommend that you pay attention to the following payment gateways: Tap (operates in the Middle East only), PayPal, BlueSnap, and PayTabs. They will perfectly suit your dropshipping needs.
By the way, if there are some reasons you are not satisfied with this set of payment gateways available in the UAE, you also have a way out of this situation: consider registering your business in the US. This will provide you with the opportunity to use other payment gateways.
Is ePacket delivery available in the UAE?
Another issue you may face when dropshipping in the UAE is that you can't use the ePacket delivery. This shipping method isn't available in the UAE.
At first glance, this is a big problem. But in fact, it is not.
AliExpress has recently introduced AliExpress Direct. This is a premium delivery service that is developed specifically for customers in the UAE and Saudi Arabia.
Well, this service lets suppliers significantly shorten the delivery time. So when you order a product by means of AliExpress Direct, it can be indicated that the estimated shipping time is about a month. This is what they guarantee. However, in practice, due to the AliExpress Direct, people from the UAE and Saudi Arabia are able to receive their packages even in a week! That's great, isn't it?
However, not all the products placed on AliExpress can be delivered via this service – they must meet certain requirements, such as having high quality, for example.
This is a door-to-door delivery, so your customers won't need to go to the post office. Besides that, if they're not at home, a courier will make a second delivery attempt at another time.
Can you dropship to other countries from the UAE?
Yes, you can!
Please note that as a business owner you don't need to focus on the target audience from the UAE only. Definitely, the population of the UAE is almost 10 million people. In fact, this is enough for you to find your target audience and succeed.
However, why should you limit yourself? Just imagine that you can significantly expand your target audience if you target the whole world. Fortunately, the dropshipping business model lets you easily do this and provides you with an opportunity to build your own financial empire!
Dropshipping to the UAE from a foreign country
Now you know the reasons to start a dropshipping business while living in the UAE, and the possible limitations you may face. But what if you live in another country and just want to target this market? What should you do in this case?
Actually, nothing special.
As you know, you can start a dropshipping business from any destination in the world. Therefore, when launching a store, you will focus on the laws of your own country with regard to business registration and taxation. Still, remember that if you sell digital products to a customer in the UAE, you must charge the VAT rate!
Probably, you won't know your target audience as well as the UAE residents, but this is not a big deal. Visit forums, discussion boards, and social media communities related to this country and read as much information about it as possible.
In some time you'll get an idea of the culture of this country, typical customer behavior, and buyers' preferences. Besides that, you will learn more about what your target audience likes and what types of products are popular with the country population.
As you can see, targeting the UAE market won't have any difference. You will do the same things that all dropshippers do when launching their business.
Now you know how to start dropshipping in the UAE right and what aspects you should pay attention to. If you have any questions, feel free to leave a comment below!