23 Curious Facts About Our Dropshipping Stores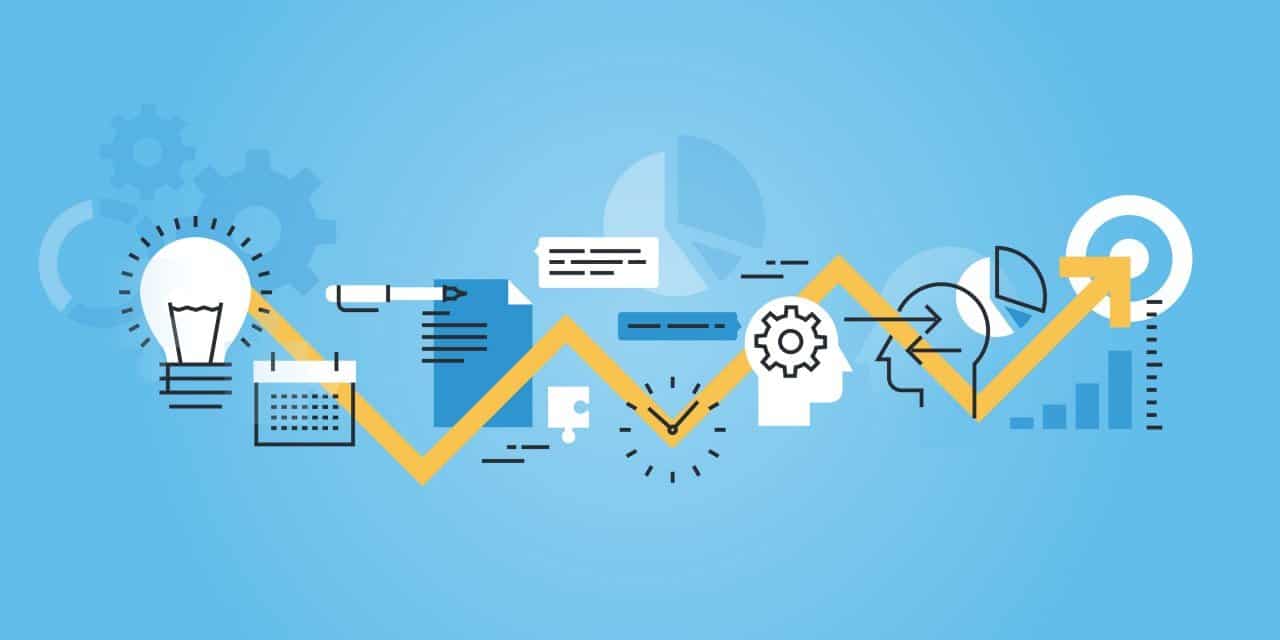 As you probably know, AliDropship company doesn't simply provide a solution making it easy and convenient to run a dropshipping store. Yes, AliDropship, indeed, offers a beginner-friendly plugin designed for a smooth management of dropshipping business. But apart from that, we also render the service of creating ready-to-go custom stores… and something more.
In fact, our dedicated teams of digital marketers and ecommerce specialists create and run our very own dropshipping stores. That's an integral part of our business because it takes our enterprise on a whole new level.
What do we get from every self-owned dropshipping store?
Common ground with customers
Building and running a dropshipping store for our own use, we follow the very same procedures our support managers show our clients. Therefore, we have a very clear understanding of the whole business routine. Basically, we are on the same wavelength with our clients! As they can always count on a high quality product and professional support, it boosts their satisfaction and motivates them to come again later for new purchases.
Ideas on the plugin improvement
So, working on every dropshipping store, we see and experience the same our clients do. That's why we can always notice if something in this process is uncomfortable, complicated, or puzzling. Needless to say, it is quite easy to promptly make the necessary amendments and enhance customer experience!
Practical experience to share
We use the very same methods, techniques and technologies we advise our customers to follow. These methods are a subject to a rigorous preliminary testing, which is exceptionally important for marketing and promotional activities. Having an insight into the right use of these techniques, we can share our experience with the wider audience and make the knowledge available to everyone.
This unique store management experience was the thing that has eventually helped us create two insanely popular, highly requested products: Estabished stores and Premium stores! Simply speaking, these are the stores that we develop, design, fill with items and promote all by ourselves – and then, make them available for purchase! This way, every entrepreneur can become an owner of a thriving business (or its fully functional copy), and start running the new business immediately after the purchase. Isn't that a dream coming true?
But before we launched these ambitious projects, it were these experimental, not-for-sale stores that have taught us so much about running a dropshipping business. So, what have we learned in the process?
Our own dropshipping stores: quick facts
#1 Total stores count: over 20
Our company currently owns and runs more than 20 thematic dropshipping stores. Each of them is focused on a specific niche we carefully select with the use of multiple parameters.
#2 Customers' most common location: European countries and the US
The rating of top-5 countries most actively placing orders in our stores is comprised of:
USA (most typically, California and Florida)
Canada (usually, Alberta and Ontario)
Germany
UK
Australia
Apart from that, a rising demand on our products from customers of Asia and Africa can also be seen quite clearly.
Knowing your main source markets, you have an opportunity to optimize your marketing efforts, and also consider payment and delivery issues carefully. It is vital for your supplier to arrange shipments to these regions, and it is crucial for your dropshipping store to support the payment methods that are most popular in these countries.
How does our average dropshipping store perform?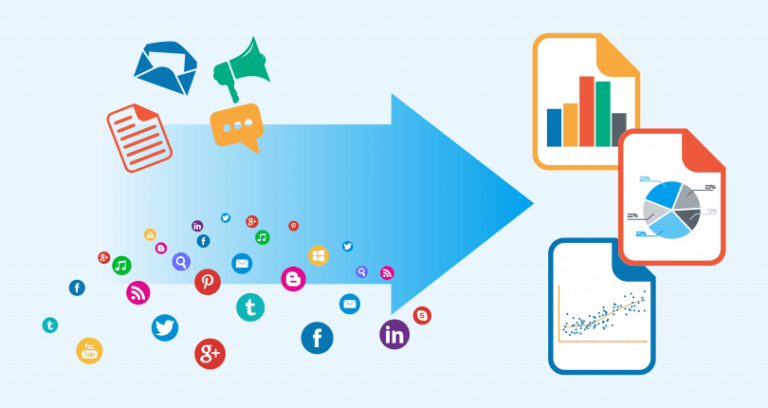 #3 Average revenue per a dropshipping store visitor: $2.48
To get this figure, we take the total revenue we got from all the processed sales, and divide it by the total number of Internet users who visited our stores. It lets us understand whether our stores' offers and design are appealing enough for our customers, and whether they are motivated enough to make a purchase from us.
#4 Day of the week with the biggest number of sales: Saturday
For us, much like for every dropshipping store owner, it's vital to know the days with the highest customers' activity! It defines the strategy of advertising the stores through shoutouts, email marketing, and basically, every other promotional method.
#5 Day of the week with the lowest buying activity: Wednesday
Knowing which days normally are not characterized with a significant amount of placed orders, we can flexibly adjust the working schedule of our staff members, and use this free time to focus on managing customer relations, dealing with promotional tasks, thinking through marketing strategy, etc.
#6 Main traffic source: social media
Among our core traffic sources that attract the largest number of dropshipping store visitors, we can list:
SEO also plays a significant role in generating the desired amount of traffic. Since our stores generally have a wide range of products, they are indexed by search engines and get satisfactory rankings.
It is vitally important for dropshippers to know the main sources of traffic for their webstores. This kind of information gives them an opportunity to evaluate and increase the efficiency of all the steps taken to boost the traffic.
#7 Most efficient traffic source: paid search
Here's the average conversion rate for our best performing traffic sources:
Paid search – 2.43%
Organic search – 2.20%
Direct – 1.40%
The previous parameter shows what sources bring us more visitors, and this one shows the efficiency of the measures we take to turn these visitors into actual customers. Again, this type of data helps us rethink and redefine the strategies we use if necessary.
#8 Time necessary to get 100K likes on Facebook: 9 months
While promoting one of our stores in social networks, we were able to achieve 100 000 likes on its dedicated Facebook fanpage. During the first 6 months of the page existence, it managed to get only 10 000 likes, but after reaching this milestone we decided to implement a new promotion strategy which is described in detail in this article, and in 3 months the number of likes increased from 10 000 to 100 000. It gives us the reason to consider this strategy successful, and to recommend it to our customers who order their own stores from us.
Our own dropshipping stores: payment and shipping facts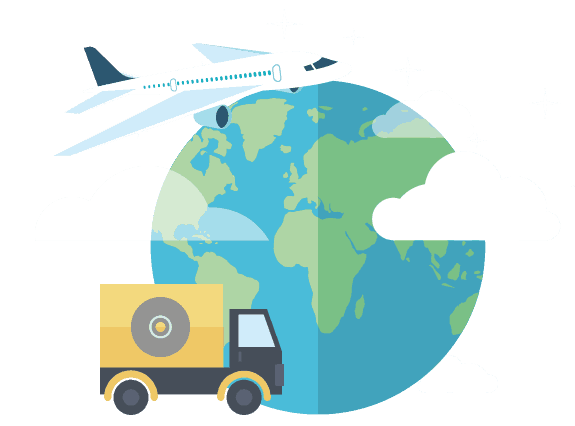 #9 The most popular delivery option: ePacket
The concept of ePacket delivery was purposely created for small packages not weighing more than 2 kg (4.4 lbs) and costing less than $400. This system allows a really prompt and quite cheap delivery which is exceptionally convenient for buyers – they don't have wait for weeks for their order to arrive, and they don't have to bear extra costs. Additionally, the shipment movement can be monitored with the help of tracking codes provided by the supplier.
Knowing that ePacket is so popular with our customers and for the vast majority of Internet shoppers worldwide, we pay a special attention to choosing our suppliers – we need to be 100% sure they provide this shipping option.
#10 The most popular payment method: credit cards
Here's the average proportion:
Credit cards – 60%
PayPal – 40%
It is vital to know what kind of payment method your customers prefer, and what payment options are available within the country the order comes from. But it is even more important to integrate the necessary payment system in your dropshipping store – you surely want your buyers to have no technical or any other problems while paying for their purchases.
Our own dropshipping stores: customers' profile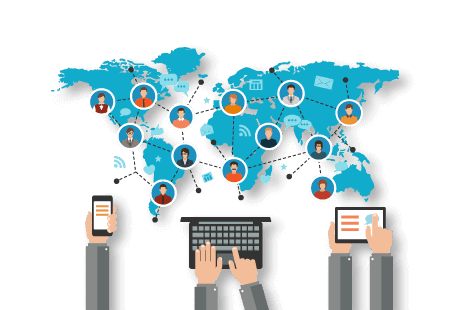 #11 The gender distribution of purchases is almost equal
Want more specific numbers? Here they are!
Female buyers – 58%
Male buyers – 42 %
Surely enough, this statistics is highly important since it gives us the opportunity to target our potential customers more efficiently. We give a thorough consideration to this parameter while planning our advertising campaigns on Facebook, in Google Adwords, etc.
#12 The average number of items per order: 2.5
What's the most important about this parameter is its change within some period of time. This dynamics matters if you implement the techniques of upsell (you try to persuade a customer to buy a more expensive improved variation of a chosen product) or cross-sell (you try to persuade a customer to buy a complementary item from another product category). The change in the average number of items per order helps you understand whether your strategy is working as planned.
Our own dropshipping stores: demand patterns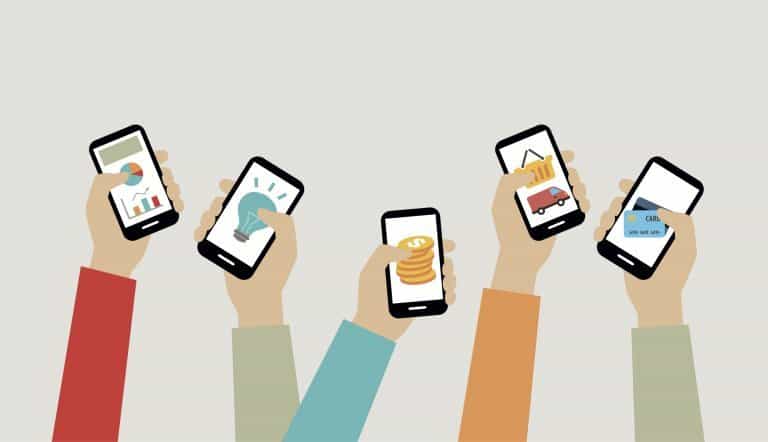 #13 Best selling clothes size: XL
#14 Top selling clothes colors: black and grey
#15 Best selling clothes type: hoodies and sweatshirts
#16 Most demanded clothes material: cotton
#17 Best selling phone cases: for iPhone
#18 Top selling jewelty type: necklaces
#19 Best selling lifestyle items: keychains, mugs, and watches
#20 Most demanded type of goods: interactive (items with backlight, self-stirring mugs, etc.)
#21 Products of seasonal demand: scarves, hats, and gloves (bought in late autumn); backpacks (bought before the start of school season); fancy cosplay costumes (bought before Halloween).
This kind of statistic is extremely important not only for our product strategy when we decide what to include in our stores offer: it also impacts our promotional efforts. For example, knowing that grey and black clothes are bought substantially more often than colored ones, we try to set an appropriate main photo on the product page of an item that is available in several colors.
Our own dropshipping stores: support issues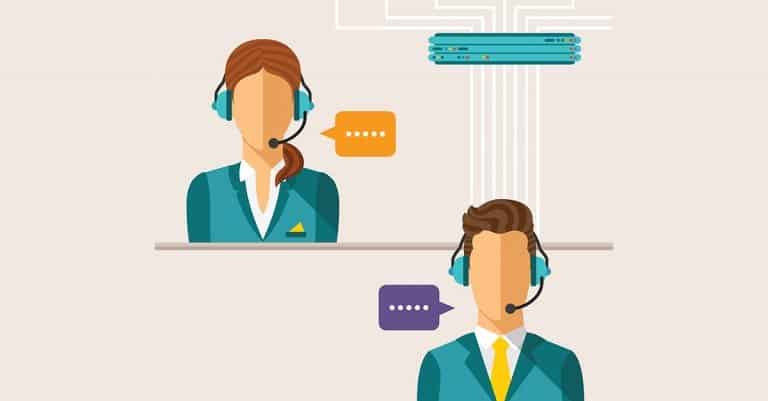 #22 Most frequently asked question: where will my order arrive?
And here's the top three:
When will my order arrive?
Where is my order?
Where is my tracking?
Knowing what are the most common types of questions, we can prepare the answers in advance. This is how we facilitate our customer relations management and make the communication process easy and comfortable for both sides.
#23 Customer service is the thing we must always be focused on
Once, we had to deal with an Instagram user who left dozens angry comments in our account claiming that we stole his money and didn't deliver the item he had ordered 3 months ago. Upon further communication it became clear we never even had such a client – he has mistaken our website for the store he actually has bought this product from.
It is not a rare occasion to get emails reading as follows: "I am a big fan of your store, can I get something from you for free?"
Surely enough, no matter how odd a client request might seem, we try our best to find the best possible solution and maintain good customer relations. It's not only about our business reputation, after all – it's also about helping our buyers getting something they're dreaming of. Isn't it worth the effort?
We hope that you will find these facts and tips useful for your own business development. If you also happen to have some interesting business stories, we would love to see them in the comments section! You are also welcome to leave a comment if you want to know any other facts about our dropshipping stores.