Everything You Need When You Buy A Dropshipping Business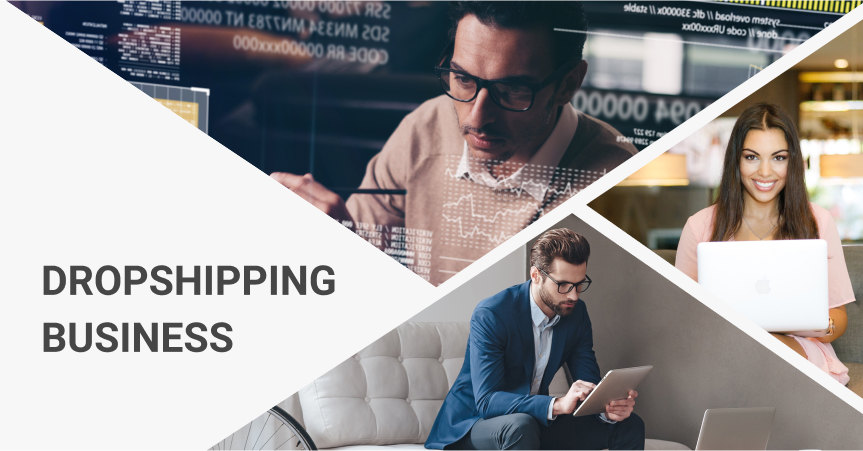 Do you want to buy a dropshipping business but are not sure how this all works? Keep reading to learn what it takes to make a new online store.
Some people who want to start an online business have little knowledge of how websites work, what a CMS is or the difference between plugins and add-ons. Although AliDropship provides comprehensive information on these and other topics, these articles and videos are located in different sections of our site.
Therefore, we've decided to compile these pieces into a single text. From this article, you will learn what exactly you get after purchasing AliDropship's solutions, what they are necessary for and where you can read more about them. Regard this as a list of everything you need when you buy a dropshipping business from AliDropship.
Domain name & hosting
Before moving on to more complicated stuff, I'd like to say a few words on what these two are.
A domain name is your website's name, the one with the ".com" or ".net" parts at the end. It serves as an identification code for site pages just like a postal address on a house. Here are a few things you should remember.
If you have purchased only the AliDropship plugin, you have to buy a domain name on your own. If you have purchased one of our ready-made solutions, you don't have to do it: the product is handed to you along with your new domain name.
You actually cannot buy and own a domain name but rather rent it for a year. It also means that you must pay again in order to renew your domain.
Hosting is a service allowing you to store website data (its content) on a server by renting a certain amount of space on a computer called a server. While a domain name is similar to a postal address, hosting is similar to an apartment of a building where you want to keep your furniture and stuff, i.e. your website. Without it, internet users cannot receive the site's data such as its structure, pictures, texts, etc.
Just like domain names, hosting services must be renewed every year if you want your site to keep working. But there's no risk someone will take away your server space if you forget to pay in time. Even if it happens, hosting providers will find another server for you.
You can buy hosting either from one of various providers or from AliDropship here.
And here you can learn how to buy a domain name and connect it to web hosting.
WordPress and your website
Sometimes people have trouble trying to understand what WordPress is and how it's related to their new website.
WordPress is a content management system, i.e. a software application for building and customizing content. In this case, WordPress serves as a platform for creating websites.
The AliDropship plugin and dropshipping stores based on it will only work on WordPress. However, despite this, you DON'T need to register an account on WordPress to get access to your new dropshipping site.
All you need is to install WordPress with CPanel and save the login and password to the admin panel of your site. Remember: you need to download it from WordPress.org – not WordPress.com.
Note that the AliDropship plugin can also be installed on WooCommerce.
WooCommerce is an ecommerce plugin for WordPress that allows you to create different types of ecommerce business. So, technically speaking, AliDropship can work as a plugin for WooCommerce, which is in turn a plugin for WordPress.
All customers who purchase AliDropship, get both the original and the Woo versions and can use any of them. However, note that you can activate the plugin only on one site, so building two stores (one on WP and one on WooCommerce) with one license key is impossible.
AliDropship plugin
In order to start your dropshipping business, you need to install the AliDropship plugin to your WordPress site. The ready-made dropshipping businesses for sale our company offers (Custom Stores, Premium Stores and Established Stores) are also built on this plugin.
The plugin is what lets you customize the website, import products from AliExpress, arrange them into categories and subcategories, edit product pages and order goods from suppliers. But its main function is to help you process dropshipping orders.
If you're having trouble, use our Primary Website Setup Bundle. We'll install the WordPress and the plugin for you within 4 business days.
Themes (templates) & design
If you purchase only the plugin, you will have to customize the site's design on your own. The first thing you need to do is to choose a theme. The plugin comes with a few free themes.
Themes are layout templates that determine the site's structure, the size of banners and product images, the location of categories and so on.
Any theme can be customized further: you can pick colors, turn off certain blocks, upload banners and change texts. Some templates also allow you to change the functionality of certain elements as well (for instance, how the shopping cart works).
Customers who buy one of the ready-made solutions get dropshipping stores designed by our team, so there's no need to worry about customization.
Although you can change how the site looks at any time, I don't recommend playing with it unless you're a professional designer or an artist. If you definitely want to customize your store and change the initial color palette, read the article on color psychology to get a few tips.
You can also use our Theme Switching service. Our team will change your current template, create new design elements for the site and customize it the way you want.
Dropshipping products
Along with the AliDropship plugin, you get access to our own database of best-performing AliExpress goods. We offer the first 50 imports for free, and you can buy more import packages at any time.
Premium and Established stores contain an ever-changing number of goods. As for customers who purchase Custom Stores, they get a number of pre-selected goods depending on what package they chose – 50, 100 or 200 respectively.
At any time, all store owners can import products directly from AliExpress. Just make sure you edit the corresponding product pages.
Those who don't want to spend time and money on finding and testing top dropshipping products to sell, can subscribe to AliDropship's Premium Products service. It'll let you get new, best-performing goods imported to your store automatically every week along with marketing materials and recommendations on how to promote them on Facebook and Instagram.
Payment gateways
When you buy a dropshipping business, you also need to set up payment gateways.
Payment gateways are merchant services that allow customers to pay for the products on your online store with credit and debit cards. PayPal, Stripe and 2Checkout are some of the most popular ones. Here's the full list of payment gateways for the original plugin and the list of gateways available for its Woo version.
If you don't want to set up the gateways on your own, consider our AliDropship Plugin Setup service which includes payment gateway integrations among other things.
AliDropship add-ons (Optional)
Here you can not only buy a dropshipping business, but a number of additional tools to increase your profit margins, the average order value, automate certain tasks, etc.
These add-ons are software components compatible with the AliDropship plugin that enhance its work. They perform different additional functions. After buying and installing one, you will see a new tab in your site's dashboard. There you can activate the license key, and the add-on will start operating.
Sometimes people use terms like "apps" and "plugins" to refer to them, which causes confusion. That's why we call them add-ons.
Here are a few things to know about them:
Buying add-ons for the AliDropship plugin is totally optional as the plugin will work fine without them.
To make sure they work properly, one has to update them as new versions get available.
One add-on can be activated only on one site, so there's no way to use one and the same add-on for multiple ecommerce stores.
All add-ons are one-time payments.
Check out the list of all AliDropship add-ons here. You can also use our Add-ons Setup service.
Corporate emails
Another thing you're going to need is a number of accounts for email services:
An email for your customer support service. It usually looks like support@yourdomain.com.
One for sending notifications. The most commonly used services are SMTP and Pipepost.
An email for social media. You can either use your regular gmail account or create a new one for your store.
Social media accounts
After you buy a dropshipping business, you will also need to create social media pages. Facebook and Instagram are probably the best choice as they provide access to a large number of users. In this case, you will also have to create a Facebook Business account to launch advertising campaigns.
AliExpress account
Lastly, you're going to need a regular AliExpress account. Remember, although you can contact AliExpress sellers and make agreements directly, you order products just like a regular customer.
Moreover, the account is needed to get access to AliExpress Dropshipping Center, a useful tool for analyzing goods.
These are all the basic things you are going to need when you buy a dropshipping business from AliDropship. Are you ready to start an ecommerce store?