How We Made $359 In Just 2 Days With User-Generated Content [Case Study]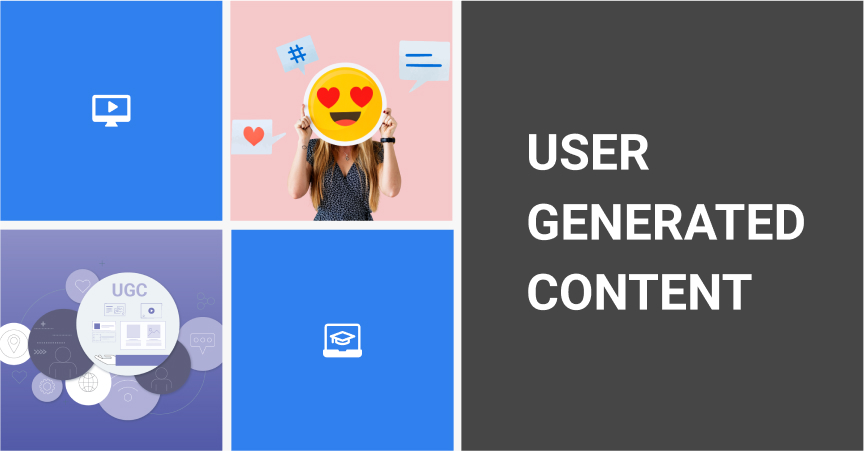 There are many ways to promote products and services on the web. However, an ad is still an ad, and even a great one feels somewhat unnatural. From this perspective, the best thing an entrepreneur can do is to share user-generated content.
What is user-generated content (UGC)?
User-generated content (UGC) is content (texts, pictures, photos, videos, etc.) created by people who use products and services of a brand and posted by this brand for advertising.
Here's a simple example of what UGC is. Let's imagine I found a website of a company which sells printed T-shirts and ordered one with my own design. I get the T-shirt and it looks so great I decide to write a review on this and send them my photo with the T-shirt.
The photo is taken by me, hence it's customer content. If the company wants to utilize my gratitude, they can ask for my permission to repost my photo and review it to show site visitors and potential customers how someone (me in this case) was happy with their product.
That's when my photo becomes user-generated content.
What are the benefits of user-generated content?
Let's think about it.
In most cases, photos and videos, texts and drawings created by amateurs have low quality. So why would anyone want to use them in a marketing campaign? Ok, as an owner of a dropshipping store, you probably can't afford to pay a professional designer. But what about big companies that resort to such content just like small businesses do?
The answer is simple – user-generated content works better than any ad!
Imagine you have moved to a large house and want to buy a grass-cutter. But you've never owned any of them and have no idea which one is good. You call your buddy, and he says, 'I bought [BRAND NAME] three years ago, and it still works great!'
After that, you're probably going to buy this particular model because someone you trust recommended it.
That's the whole point of user-generated content. Customers trust other customers much more than brands. We all know that product and service ads want to convince you to empty your wallet. But other users have no such intent.
They simply share their experience. That's why people tend to trust them as if they were their friends and family.
Besides, using content created by customers costs you nothing except maybe a coupon or a discount as a reward.
The impact of user-generated content on branding
In the online space, it just happens that people trust other people. So. UGC can be considered as the modern-day word of mouth. Moreover, consumers are generally more likely to view user-generated content as authentic compared to content created by brands. So the time to invest in an authenticity-driven social marketing strategy is now.
UGC gives a unique perspective for the customer, as they can participate in a brand's growth instead of being a spectator.
This greatly influences brand loyalty and affinity simply because people like being a part of something greater than themselves. Thus, creating UGC allows them to be a part of a brand's community.
Nowadays, brands need to work harder than ever before to establish themselves as trustworthy. Accompany that with the fact that over 90% of marketers agree that consumers trust content created by customers more than content created by brands, signaling that UGC is the perfect format for business to level up their trust score.
Today, customers use UGC as a trust signal the same way they'd ask their friends, or family for an opinion.
Conversion rates improving
UGC acts as authentic social proof that the product you're selling is actually worth buying. For instance, your audience sees people just like them wearing or using your product, which influences them to decide to buy.
Overall, user-generated content is incredibly influential in the final stages of the customer's journey, where you're looking to convert your audience and influence them into making a purchase.
User-generated content is a cost-effective way to scale your business and integrate a new marketing strategy. You also don't need to hire or invest in a costly creative agency to make various content for your campaigns.
Just try to connect with the most important people in your business: your audience. A lot of them will enjoy being featured on your platform.
For smaller brands or those just starting out, UGC is cheaper and easier to manage than investing in larger-scale brand awareness campaigns.
UGC is unique in its nature that it can be used in various other marketing campaigns.
For example, you could add UGC images in an abandon cart email to help nudge the prospective buyer to make a purchase or add user-generated content to key landing pages to help increase conversion rates.
Types of user-generated content
User-generated content is a must-have strategy for social media marketers, and it comes in many styles and formats to help you find the right fit for your brand.
Images
Videos
Social media content
Testimonials
Product reviews
Live streams
Blog posts
YouTube content
That's why a marketing strategy based on such content can be super-efficient. Be it an Instagram post, a video on YouTube, or just a photo in your customer review section, it's a treasure you must grab right away!
How user-generated content earned us $359 in two days
AliDropship's Ecommerce Department develops and runs a number of dropshipping stores to test our digital solutions and various marketing strategies. The most successful websites become Established Dropshipping Stores which you can purchase as already functioning, unique businesses. Among other things, the team utilizes user-generated content as well.
During two days, the team spent $39.20 on a Facebook advertising campaign which resulted in revenue of $359.88.
The conversion cost dropped to just $6.53, which is exceptionally low. This is how we did it.
1. Find visually attractive products
Not all products are good for advertising. User-generated content is good for social media where people mostly enjoy visual content. That's why your best option is to prioritize clothing, accessories, home décor goods, cellphone cases, etc.
If somebody decides to send you a picture of such products, they'll look great for advertising.
For example, one of the products we advertised with this method was a game controller skin.
Once you see something like this, you quickly get what it is, how it works, and how cool it looks. These are the factors that can trigger impulse purchases even through a standard ad post.
2. Find an attractive photo
If customers who buy products like this are happy, the odds are that some of them will want to share photos with the item on their Facebook page or on your website. That's the submitted content we're looking for.
Of course, in most cases, such photos have poor quality. But, while you do want visually attractive content, don't chase perfection. In fact, if a photo looks too professional, people might think you're lying.
Here is another example of user-generated content our Ecommerce team used in marketing:
3. Make sure it has a positive review
You might have noticed that all these photos have positive reviews. This is another important part of such content. Ideally, the comment should praise the product and shortly explain in what way it improved the customer's life.
4. Include a call to action
When you make an ad from user-generated content, don't forget to place a proper call-to-action button there. Even if other people find the post amusing, exciting, funny, or anything else, you have more chances to convert them with a clear invitation to do something.
A call to action can also offer a discount or a coupon.
5. Create carousel posts
If you have several photos from customers, it's a good idea to combine them into a carousel post. This way you can show more pictures and reviews with more chances to convert a potential buyer. But in our case, a single ad was enough to make $359 in just two days.
6. Focus on a specific Audience
Sharing user-generated content with everyone you consider to be your target audience may not work.
For example, people who might be interested in a given product but never really thought about will bring little results. On the other hand, loyal customers who have already bought from you are unlikely to respond because they already got what they wanted.
The Ecommerce team targeted the ad at two audiences.
The first one was the people who visited the store and the page of a given product in particular but did not add any products to the cart. They already saw the item and won't be completely surprised by the ad.
Instead, they're likely to think, 'Hey, I saw this thing earlier! What's up? Did someone buy it?'
The second audience was the people who visited the product page and even added the item to the cart but never finished the checkout. We're not sure why, but hope that showing them photos of the product taken by another customer will change their purchasing decisions.
In other words, in this case, the team used UGC to re-engage site visitors. As a result, the revenue was $359.88 in just two days. It's a good example of an efficient user-generated content marketing campaign.
Tips on user-generated content marketing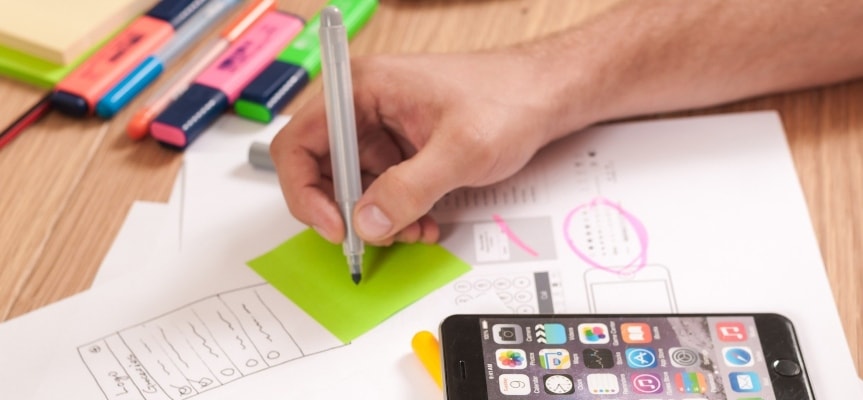 The details of any UGC campaign depend on a variety of factors. For example, a business that sells clothing or accessories could benefit greatly from photos. But if you sell a cleaning substance, you'd rather prefer a video that shows how the product performs.
There are other factors like what kind of social media you use, what the age and gender of your target audience are, etc. But to make your user-generated content marketing successful, you should stick to these general practices.
1. Always ask for permission to use content
If a business wants to use someone else's creation, it has a certain value. People understand you want to use this content to advertise products. In most cases, they don't mind. But it's one thing when a company asks for permission and totally another when you exploit it as if you created it.
It feels unjust and insolent. That's why one should always contact the author, tell him or her how admirable it is and ask for permission politely.
2. Reward content creators
After you get the permission (or when asking for it), offer the author something valuable. Of course, you can't pay them, but giving them a coupon or a discount on the next purchase is a common practice.
Actually, only 32% of clients allow using their content for the sake of a reward. The rest are just happy to get a share of glory so to speak. Still, rewarding them can bring you more loyal customers.
3. Stimulate user-generated content creation
When it comes to user-generated content, social media are the best place because you can not only collect customers' photos and videos but also stimulate them to create such content.
For example, you can hold a contest with a condition to send you a picture, a story, etc. Of course, the winner should get a prize that makes it worth participating in.
If you are looking for a ready-for-use business, check out AliDropship's Established Stores developed and run by our team. Their inventories contain dozens of visually attractive goods many of which can stimulate user-generated content creation. And you can become the sole owner of one of them.