Product Slideshow: Your New Value Driver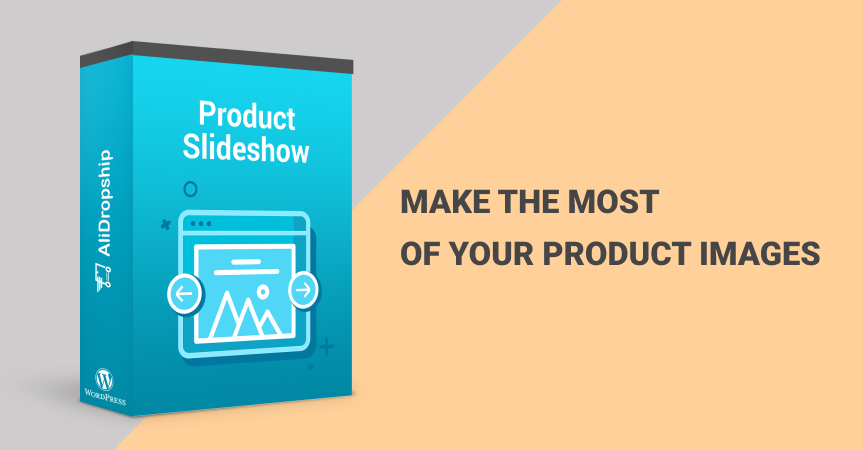 Product listing pages often act like a gateway to your single product pages. And when built wisely, they can do wonders for your conversion rate. Surprisingly, product listing pages still remain largely untapped assets. As a passionate and forward-thinking ecommerce marketer who continually optimizes your online store, you wouldn't want to lag behind and miss the chance to power up these pages. Read on to learn how to streamline the shopping experience and enhance your customer relationships thanks to the power of product featured images!
Finding your new competitive edge with product featured images
Imagine finding yourself on a website full of great products to explore. At first, it seems right (and truly exciting!) to check each and every item, scrutinize descriptions and then go back to the category page to do the same with other products. But what if there are hundreds of goods? Traveling back and forth might get exhausting and result in high bounce rates. As a store owner, you know perfectly well that every obstacle might cost you a conversion.
A gloomy picture, right?
To simplify the buyer's journey and help your prospects make a purchase decision faster, we've built something really great for you. Welcome the Product Slideshow add-on — an incredible tool that turns product featured images on your listing pages into interactive image galleries. With these sideshows, you can bridge the customer expectation gap and answer even more product questions straight away.
A picture is worth a thousand words
Here's the fact we all have to accept: most industries are visually-driven. And most products, by nature, require more non-verbal details. That's why highlighting your visuals is not the thing you can skip.
Once a visitor is gone, they're very difficult to get back. This is why you'd want to put an extra effort to encourage them to stick around on your website longer. To state the obvious, the more a prospective client knows about you, the more they are likely to move down the sales funnel. So, try showing instead of telling: visual information is generally easier to consume. Image galleries not only allow for more visual experiences: they also work towards building sleeker shopping experiences. With this kind of awareness, clicking on a product to get further details might feel like a natural step to take.
Interactive shopping experience
Museums are great. They really are. But don't you feel a bit uncomfortable being in a place full of restrictions? Can't go there, can't do this, can't touch that… You get the metaphor. In a way, some online stores can be compared with museums.
Your website doesn't have to be like this.
In the cut-throat retail industry, user experience just must be outstanding. With image galleries available on listing pages, your products will be much easier to discover and interact with. Nobody would mind a slight gamification touch, right?
Plus, when a visitor has a sense of control over their shopping journey, they feel more confident about the brand they're about to purchase from. Browsing is an exploratory process. So keep it that way.
Right place, right time
The customer journey is no longer linear. And obviously, your Homepage isn't the only access point to your products. This is why image slideshows seamlessly integrate into all kinds of product listings:
Homepage
Category page
Search results page
Zero search results page

(check if this page is available in your theme)

Additional products on Single product page ('You may also like' and 'Recently viewed')
With Product Slideshow, wherever the buying journey starts, it will be accompanied by supporting image navigation.
When utility meets style
Product Slideshow comes with several navigation types and styles, so you'll definitely find a look that fits your store best.
For starters, think about whether to use a full-fledged carousel that features multiple images or show your customer only a second image when they hover over a product.
With the gallery slider option enabled, your visitors will have a chance to view all the images you've uploaded to the product gallery without having to leave the listing page. Or maybe not all. It's up to you! You can choose the number of pictures to be shown in this slider and easily adjust this any time later.
In your settings, you'll find a few carousel navigation styles to jazz up your product listings. Dots or arrows? Hmm.. maybe both? Circle or square? Light or dark? Top left or bottom right? It's your turn to decide 😉
Navigation elements placed on product images are unobtrusive and do not interfere with the browsing process. On the contrary, arrows and dots act as visual clues and have a steep learning curve. These help visitors get a quick understanding that they are absolutely free to check additional images while staying on the category page or drill down in search of further details.
Not in the mood for sliders? Limit the slideshow to two images and show only one more picture on hover. The Product Slideshow add-on will display the first image added to the product gallery when customers hover over a product.
Regardless of what slideshow type you choose, it will transform the default catalog look into an engaging listing page that lets customers easily flick through product images.
And it goes without saying that whether you view your product listings on a computer or handheld device, slideshow navigation will adapt and display beautifully.
Never sacrifice page speed
Even in 2021, not everyone has access to high-speed internet. For some users, it might feel distressing to have to load another page. What if they won't find what they're looking for? This means they just waste their time (and money paid for the plan) waiting for the page to load only to see there's nothing interesting for them. A few frustrating visits might just end up as a farewell. Today, another second might cost you a conversion.
Luckily, Product Slideshow is a truly lightweight solution that won't slow down your website. The thing is, the carousel slider used to showcase your product images has been developed by our own dev department. Instead of relying on imperfect third-party solutions that load their own scripts (which inevitably affects loading speed), we decided to create our own slider technology. Since this is our custom development project, we had the freedom to introduce ultimate optimizations that cater for the AliDropship themes. Just a quick story behind the image slideshow tool you can now use on your product listing pages 🙂
What does this all mean to you as a business owner, you may ask? With the Product Slideshow add-on, you won't have to compromise between showing off your product images to inspire purchases and providing high loading speed. You can now hit the sweet spot between both. An exceptional customer experience free from frictions and loading issues is guaranteed!
Key takeaways on making the most of your product featured images
The bottom line? With such a delicate but still powerful lever as the Product Slideshow add-on, you'll have a chance to make the customer journey a smooth experience and win more deals by catering product visuals on your listing pages.
Stop overcomplicating your shopping process and grab your Product Slideshow now!