Haters And Trolls: How To Deal With Online Criticism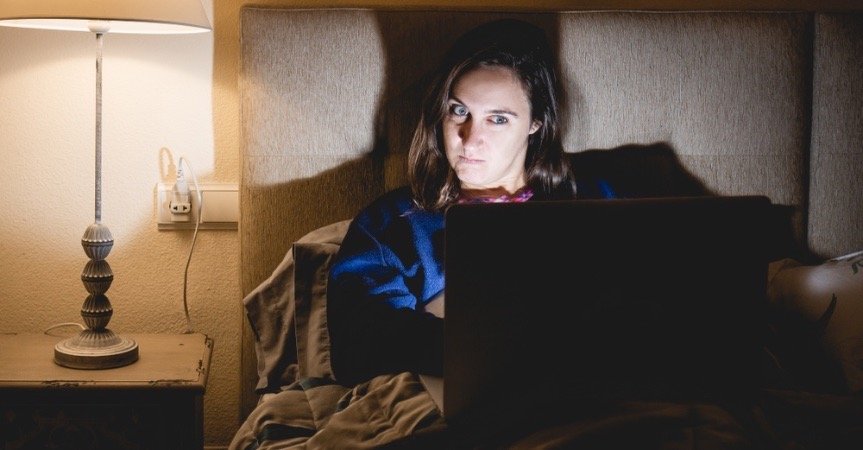 What is the easiest way to come under online criticism? Just get on the Internet and do something. That's it! Your haters are already there.
Actually, the more successful you are, the more likely you are to be criticized.
That's the truth of life.
In order not to drop everything after getting your first negative comments, it's necessary to learn about how to accept harsh criticism and respond to it correctly.
In this article, you'll find 5 tips which will help you fight against haters and trolls and keep your nerve.
#1 Wait a while before responding to criticism
Some time ago after reading hateful comments under my articles I regularly got butthurt 🙂
I thought about the cruelty of the world and how evil people could be. And I was really angry.
If I had to start replying to such comments without thinking, I would get even more haters and therefore make the situation worse.
So I closed my blog, tried to get away from all these things for a while and drank a big cup of green tea. In some minutes (or hours) my life was getting better and all the negative comments weren't so annoying and offensive.
Thus, if you take some time out, you will have more chances maintain a good reputation. Ignore your emotions, listen to your inner voice and try to be always respectful towards your customers. Even if they sharply criticize your work.
#2 Always thank your customers for their feedback
Some customers leave feedback because they really want to express their admiration for your excellent work. Others write comments because they aren't satisfied with your products, services, you and your life at all 🙂
Even if it seems strange, you always need to thank all types of customers for their feedback.
Small clothing size? Dull colors? Poor quality? The worst store ever? – Thank you for your feedback, anyway.
Try to explain to your customers that we all are humans and (unfortunately) we can make mistakes. Promise them that you'll do your best to improve your store and make it more attractive to them. And offer your dissatisfied customers other products for free or give them XX% off their next purchase.
This will show other buyers that you really care about your customers and try to do everything possible to make them happy. The researches indicate that 41% of consumers are more inclined to trust the company if it replies to customers' reviews.
#3 View online criticism as an opportunity for development
If one person leaves a negative comment but others are happy with your store, it's ok. People may criticize anything in the world. However, if lots of your customers write negative reviews and describe the same problems, it's a sign that something isn't right.
Do people complain about terrible products quality? Don't try to justify yourself and just start looking for another supplier.
Extremely long shipping time to some countries? Use other shipping methods or stop selling to these destinations.
A small number of products? Add more to your store!
When doing eCommerce business, criticism should be seen as an opportunity for correcting mistakes and improving your website. If you respond to online criticism this way, you'll have more chances to succeed.
#4 Respond to online criticism with humor
Humor is a great tool in the fight against angry customers 🙂
Here is a great example.
As you can see, this company uses a bad review to draw people's attention and defuse the situation.
And this actually works.
People positively respond to this message and are going to visit this restaurant and even try the worst meatball sandwiches.
However, you must always keep in mind that in some cases using humor will be a wrong decision.
If your customer is complaining about the long delivery and asking you for giving more information, you can't just laugh it off. It will be unprofessional and rude.
Humor is a very delicate thing and you have use it carefully. Your customers will be more loyal to you if you can laugh at yourself and turn a bad situation into something funny. But if you just make jokes instead of solving their problems, no one will take your business seriously. And you will lose your clients.
#5 Don't feed the trolls
An online troll is a person who deliberately says something controversial in order to make people angry or upset. As a rule, trolls like disrupting normal discussions, making allegations and writing obviously foolish things.
The Internet is actually full of trolls. If you create YouTube product videos, write posts on social media or leave comments, be sure that you face a troll in a while.
As a rule, "young" trolls limit themselves to small forums and little-known websites whereas the hard-boiled ones can bombard big companies with horrible emails or write silly messages on social media.
Although you can't protect yourself against internet trolls at all, you can stop feeding them.
The best weapon against trolls is ignorance. When you answer their messages, they get new opportunities to set you off.
Thus, if you're sure that the person you're talking to is a true internet troll, just ignore him or her. This is the best way to make your business running painlessly.
Now you know how to deal with online criticism and keep calm during your dropshipping journey. Regularly improve your website, promote it and you'll achieve success! And remember, no matter how good you are, there is always a person who hates you for no reason.