10 Useful Tips On How To Write Product Descriptions That Sell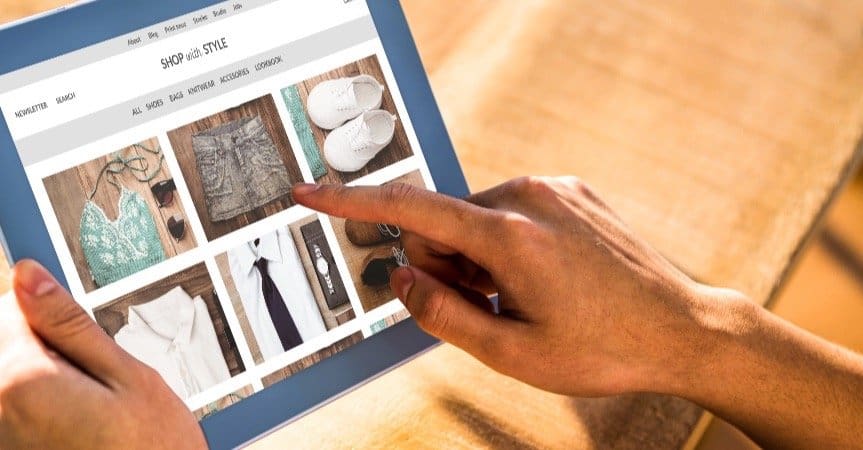 Your eCommerce store has a great modern design, lots of products and tempting positive reviews. It seems that you should be drowning in orders, but it is not happening. Why?
Maybe, poorly written product descriptions are the reason. They definitely have a great impact on the purchasing decisions made by your store visitors.
In this article, we will tell you how to write mind-blowing product descriptions that can turn even a skeptic customer into a loyal one.
What is a product description?
A product description is a text on the product page that gives viewers the detailed information about this specific item. As a rule, it includes benefits of the product, its features, details, purpose, methods of use, etc.
Product descriptions help potential buyers get a general idea of the product and decide if this particular item meets their needs and preferences. In other words, product descriptions determine whether people buy your products or not.
Of course, every product on AliExpress has its own description, but it's a really bad idea to use any of them in your store. Here are some reasons why.
Why shouldn't you use the original product descriptions from AliExpress?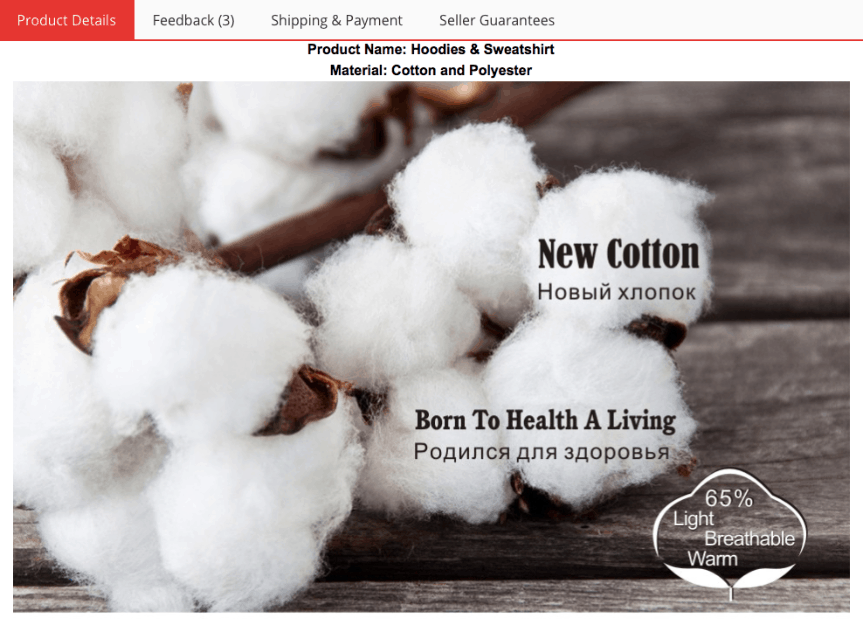 If you have ever bought something from AliExpress, you probably know that the product descriptions written there are a bit messy. They seem to contain everything, from the seller's marketing materials to weird uninformative collages. Obviously, they don't inspire much trust and, what's even worse, disclose the product's origin.
Another unpleasant feature of AliExpress product descriptions is the lack of optimization for search engines. They don't include any keywords, so with these descriptions you will have a slight chance to reach your target audience.
Besides that, there is no uniform style for AliExpress product descriptions – every seller describes products as he or she wants. So if you start using them without modification, your eCommerce store will look unprofessional and poorly made.
To avoid these mistakes, let's look at how to write product descriptions that will make your customers place their orders in your store.
How to write a product description that sells
Research your target audience
Before writing product descriptions, you need to imagine your average buyers and think how they will respond to your content.
For example, it's a bad idea to use nothing but difficult terms if you sell highly professional sports equipment to the general public. Of course, your duty is to explain what this or that thing does and how it works, but you must keep it simpler. If not all of your buyers are well-educated athletes, find a way to make your product descriptions clear and understandable to everyone.
If you're just starting out and have no idea who your customers are, we recommend you to do the following:
Use Google Analytics

to get more information about your website visitors (gender, age, country, etc.)

Look for your competitors' stores and analyze what type of content their customers value the most

Read people's comments to find out what words they usually use
This will help you get a better understanding of your target audience, their preferences, expectations, and pain points.
Change the product titles
When writing product descriptions, don't forget about product titles. They are one of the first things that people see when looking through your store.
As you know, most AliExpress product titles are terrible. They include lots of unnecessary words. Your goal is to edit them and to make them readable and attractive.

What do you need to do?
Use

Google Keyword Planner

to find the keywords related to your products

Include the chosen keywords into your product titles

Add some important attributes of the product (color, size, material, weigh, model, etc) to the title
Let's look at an example of well-written titles.

As you can see, you don't need to write too much details! Remember that this is just a title. So, make it as informative and short as possible.
Focus on the benefits for your customers
These days, it isn't enough to just describe a product and tell your customers about its features. People want to know how they will benefit by using your products.
Let's say you want to sell an enamel pin. You can write about its materials, unique design or any other details. No doubt, this information should be in your product description.
However, you need to write why your customers should buy this product from you. In other words, you need to tell them what experience they will get by using your product.
Specify the number of products
Some time ago I decided to buy new earrings from an online store. I quickly found the ones I like and placed an order. In several days, I received my parcel and was extremely disappointed because I got only one earring!
And you know, that wasn't a mistake! These actually were piercing studs and they were sold by the piece, so if I wanted to get a pair of earrings I had to buy 2 pieces. The problem was that a seller didn't write this information in the product description clearly enough.
If you don't want to get negative reviews from your customers, we recommend you to always specify the number of pieces per order in your product descriptions.
Write product descriptions in the customers' language
When writing product descriptions, you need to use the words, phrases or terms your customers use in their daily lives. What's more, you need to use exactly these terms to describe your products. Otherwise, you have lots of chances that your website visitors won't understand you or won't find an item they're looking for.
Speaking your customers' language is the necessary condition for creating great product descriptions.
Make your description scannable
Product descriptions shouldn't look like novels. People don't read them for pleasure. Their main goal is to receive all the valuable information about the product. So you need to make them scannable.
To do this, include the following elements in your product descriptions:
Bullets

Highlining

Whitespaces
Here's what we are talking about: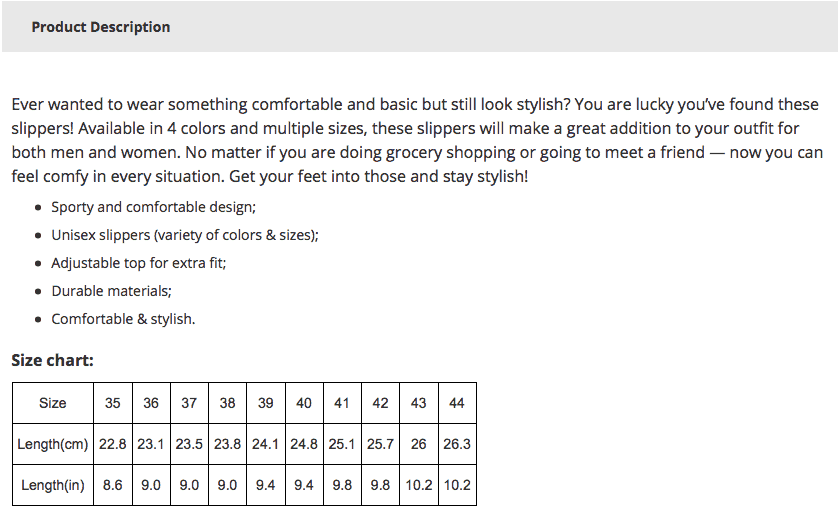 They will help your customers quickly scan your text and easily get the information they are looking for.
Keep the same writing style on all the product pages
Your eCommerce store will look more professional if you keep the same writing tone and style on all the product pages.
Do you use bullets to describe a dress? Use them to write descriptions to all the other products. Do you put jokes into your product descriptions? Keep it up!
Although it will take some time, your customers will trust your store and like it a bit more.
It's no secret that great images play a key role in online shopping. However, many eCommerce store owners can't choose the right ones.
Pictures in your store should be:
Larger than 1×1 in (otherwise your images will have grey stripes on each side)

Clear from any watermarks or writings
Ideally, the pictures shouldn't contain easily recognisable photos of models who demonstrate the product in use. However, it's a difficult task if you dropship apparel or other items that need to be shown on an actual person. In any case, try to focus on the photos that don't show the model's face and don't make it too obvious that the promo pictures were taken in China. Otherwise, people will associate your website with AliExpress and avoid buying from you.
Optimize your product descriptions for search engines
In order to get more targeted traffic and more orders, you need to optimize your product pages for search engines.
We have a great article which explains in detail on how to write product descriptions for SEO. Feel free to read it and follow the guidelines step by step. If you do it right, your customers won't be long in coming!
When your webstore visitors aren't sure about what products to purchase, they look for what other people usually buy from your store. As a rule, they choose the products with the highest number of positive reviews.
Thanks to AliDropship plugin, you can easily import authentic client reviews from AliExpress and increase your product pages' credibility. Besides, you can also use a wide range of marketing tools providing social proof – feel free to read more about them here.
Here were the 10 tips on how to write product descriptions that are powerful, persuasive, and money-making. Share your knowledge about the products in
your store
, don't be afraid to experiment with different types of description and it will bear fruit in the near future!