'How to start my own online business if I work 9 to 5?' Learn the answer here!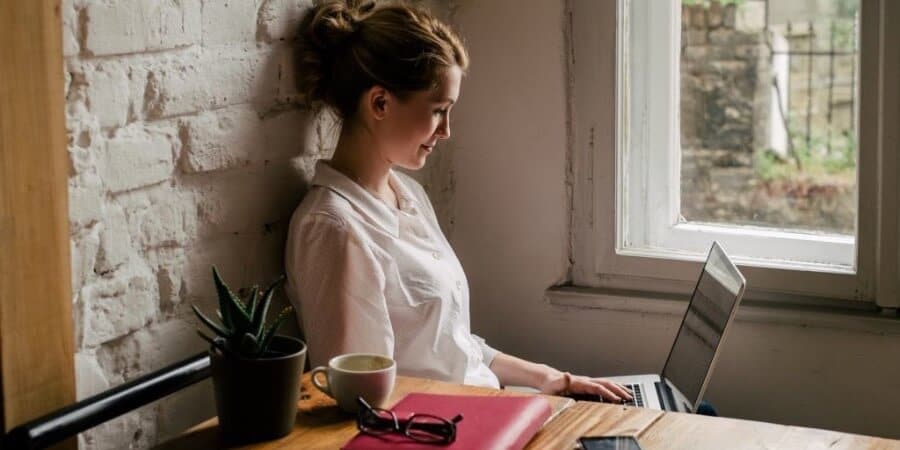 Does the question 'How to start my own online business without leaving my current job?' ever come to you? Don't worry – we got it covered. 
First, consider your personal resources.
Then, research the online business types that are available on the market.
Finally, plan your actions in accordance with the newly learned business specifics.
Scroll down for a real action plan!
Regular office jobs are great for many reasons such as stability and security, but you might feel that it's time for you to move on.
And it would be 100% understandable!
The world is changing, and well-known 9 to 5 office jobs can't always provide you with the desired amount of money. At the same time, every day you see dozens of success stories from self-employed online entrepreneurs, and wonder why can't you do the same.
But why can't you, actually?
If you want to start your own business, you don't need to leave your regular job. Don't worry – you will be able to combine them easily!
Here is your action plan.
"How to start my own online business?" Begin with the resources analysis!
Before you jump at the opportunity, think carefully about your own lifestyle and resources. At this point, you need to answer the following questions:
How much time you can dedicate to your side business every day?
Remember that your health, your family and social life demand your attention, too, and be realistic in your estimates. Even 1-1,5 hours per day can be enough for building a serious business, so don't worry if you can't find more time.
What are the technical resources that you will use?
Do you have a PC, or a laptop, or a tablet, or at least a smartphone? Can you use it to go online and run your future business, or you need to get a more sophisticated device first?
The best thing about online business is its flexibility – you can work from any place within your home, and even run your venture while travelling or being on vacation. Still, it is a good idea to plan and prepare your working zone to make sure nothing will distract you. Home is home, so it's important to create a separate and fully equipped space where you can be 100% focused on the business.
"How to start my own online business?" Continue with doing a research!
As soon as you understand how much time and effort you can dedicate to your side business, you can safely go deeper into your business plan. At this stage, consider the following:
What type of business will you choose?
If you already have a 9 to 5 job, you obviously need a venture that A) doesn't demand much time, B) doesn't require much of your effort.
Can you imagine returning home after a long working day and sewing teddy bears for sale (or writing a freelance text)? Or buying 100 t-shirts to hold them in stock (i.e. at your own home) until someone buys at least one? Or queueing in a postal office and awaiting your turn to send a package to your foreign buyer?
In other words, you need to find a business that doesn't burden you with crafting, stocking and shipping products. Considering all the suitable options, the wisest decision will be to try yourself in drop shipping business, though you surely are free to go for any other type of online business if you feel like it.
For a number of reasons, such as low startup costs, business freedom, and plethora of perfect business ideas available, drop shipping is the greatest choice for people willing to build a successful business. Plus, it is a winning solution for those who don't have much experience with e-commerce sites: even if you have zero experience, you don't need much to launch a small business based on this model.
Can you rely on someone else's experience?
Since you're at the very beginning of your online business journey, there are many details and aspects of it that you simply don't know yet. This is perfectly fine because you will gain the necessary knowledge in due time. What you need right now is the opportunity to talk to people who already have some relevant experience. This is why it's absolutely necessary to browse thematic forums and take part in the discussions.
What exactly do you need to learn?
Do you know how this business works, technically? What will you need to do to start this business (create a website, get registered in a program, etc.)? How will you raise awareness about your business in order to attract more clients? None of this is rocket science: there exist enough YouTube channels, step-by-step roadmaps and all-inclusive guides that you'll easily explore during the preparatory stage.
"How to start my own online business?" Stick to your plan!
Now you know what type of business you are going to start, and you are aware of its basic rules and mechanisms. Enough with preparations, it's time to make a move!
Since you already know what it takes to ACTUALLY start your business, you can schedule the most important stages of the necessary works. Don't try to make everything at once, and don't go beyond the everyday time limits you had previously set for yourself.
If you don't have the skills to design an ads banner, or create a website, it's a good idea to find someone qualified. After all, since you work full-time, you (hopefully) earn enough to afford a professional help. Even though you'll have some expenses, you will save your own time and nerves, and at the same time ensure that your business is started in the right first-class way.
Proceed with the works you've planned!
Every single person in our brilliant support team does their best to guide you throughout your whole business journey, which is why you can be 100% sure: if you rely on us to start your online venture, you're unstoppable.
Join 325,000+ entrepreneurs who are already mastering new skills with our FREE Guide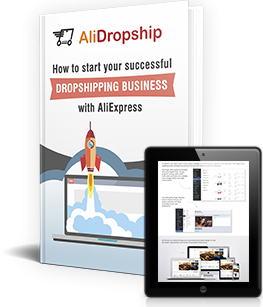 How to Start Your Successful Dropshipping Business with AliExpress
Get step-by-step instructions for newbies, expert advice how to build and promote your store, and best tools for AliExpress Dropshipping