How To Start A Gadgets Business? Check What Sellvia Offers!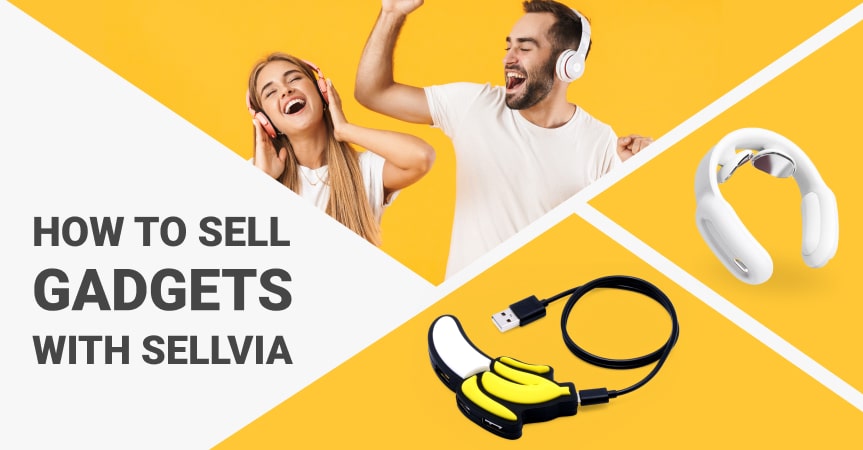 Are you a techy person? Do you think of starting a profitable business? Would you like to avoid large investments and lots of skills that are required? In this case, it's time to check how to start a gadgets business with Sellvia!
Why is it promising to start a gadgets business?
There's no secret that it's always better to build a business in a niche you have a strong interest in. It means if you are fond of gadgets, electronics, and stuff like that, it's a great idea to be involved in a gadgets business.
Are there any doubts that the gadgets business has great potential? Actually, due to an extremely wide product range and the myriad of customers' problems your products can solve, different gadgets are one of the most demanded items on the market.
Don't you believe it? Well, just take at the Google Trends report on 'electronics'.
It becomes clear that electronics have been in strong demand over years.
Financially, this business niche also has increasingly high potential. According to Statista, the revenue from the ecommerce consumer electronics market in the United States amounts to about 70 billion U.S. dollars in 2020. Plus, the Statista Digital Market Outlook believes this figure will achieve an 88.4 billion dollars point in the nearest future.
As you can see, starting a gadgets business is an extremely lucrative option for launching your own company. However, if you are eager to make a fortune with a gadgets business, you need to take care of several aspects such as the product range to offer, suppliers to deal with, marketing strategy to use, and so on. But first of all, you need to build up a store.
How to start a gadgets business and resell for profit: building up a store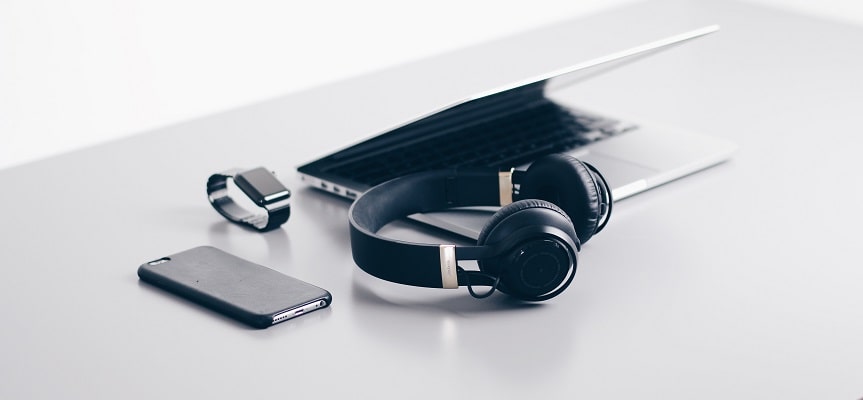 Creating a store is one of the first measures you need to take to launch a gadgets business. And while building up a brick-and-mortar store is surely too risky and time/money consuming, here's a much more promising option to get a smooth start with your business: it's getting an online store!
Since online shopping continues to flourish and сompetes directly with the conventional model, starting an online business is one of the easiest and most convenient ways to get a stable source of income.
Right, this is a lot easier to get your online business started and begin to gain profit. You're able to build an online store from scratch. However, there's one more feature you can benefit from if you decide to launch an online venture: there are ready-to-go solutions with no effort required from you!
If you want to get a ready-made business, we recommend you to pay particular attention to one remarkable turnkey solution: a custom dropshipping store from Sellvia.
Sellvia will assume primary responsibility for building you a perfect custom store that will work on autopilot and bring you profit for the years to come. Plus, you can fill this store with high-quality Sellvia products that are physically located in the fulfillment center in California. This is why you will be able to supply your US customers with these items within 1-3 business days.
How to start a gadgets business wisely: choose products to sell
After you've finished with your website, you need to consider the product range of your store properly. So what should you sell in your gadgets store for the maximum profit?
Computer accessories
The point is, computers are always around us. The majority of people in the world have a PC at home and in the office. This is the reason why computer parts and accessories are always in strict demand on the market.
If you're willing to build really profitable gadgets online store, computer accessories are a must-have for your product range. They will provide your website with a stable source of traffic, impulse purchases, etc.
Accessories for smartphones and wearable devices
Each and every business owner wishes to find a niche with an extremely wide target audience to deal with. So have you ever thought about the target audience you can get if you sell smartphone and wearable device accessories?
At the end of 2020, there were almost 5 billion phone users in the world. Do you still think your gadgets business will be missed?
Domestic electronics
Are you looking for ecommerce products that can ensure a high profit margin? If so, you should definitely pay particular attention to home accessories. And here's why:
Low initial prices
Wide variety of products
Product usefulness
Impulse purchases
Sounds tempting, doesn't it? Therefore, home goods and accessories are a must-have for the product range of your gadgets online store!
Headphones and audio accessories
Actually, there are some product groups that are as popular on the market as accessories for smartphones and wearable devices. And this is all about audio equipment.
It's definitely a great idea to consider selling headphones and other audio accessories due to the fact that you can find worthwhile products at low initial prices. Consequently, it will let you increase the profit margin considerably.
Hair accessories
Hair care is an integral part of people's everyday life. This is exactly why the demand for hair accessories is always through the roof! What's more, new accessories become available on the market day by day.
So this is an additional opportunity for you to enrich your product range with new items!
Emergency tools
Are you eager to sell really useful stuff? If so, take a look at emergency tools! What's the benefit of having such products in your store? The point is that customers are more willing to buy products that solve their thorny issues.
For you as an entrepreneur, it means it's extremely easy to promote such items. Moreover, impulse purchases are very likely! Now you see the ecommerce potential of emergency tools?
How to start a gadget business: marketing tips
To be able to sell your products, you need a proper marketing strategy, and you should think this through even before starting a business. Here are a few tips to help you understand the most important advertising targets.
Use social media advertising
Since it is mostly younger people (aged 25-34) who purchase gadgets online, it's logical to focus your marketing efforts on social media platforms. However, it doesn't mean you should completely ignore people aged 35+. After all, the choice of target audience depends heavily on what type of product you advertise.
For example, a person aged 45 will hardly get interested in a mobile game controller for smartphones. But he/she may find a compact car vacuum cleaner to be very useful.
Our team recommends running your ads on Facebook first of all as it has the biggest audience and great targeting tools. So, it's one of the best platforms for a small business like a dropshipping store.
Show how your products work
When you create an ad, your goal is to convince a potential buyer that he/she needs your product. And it's really difficult to do it when the product has no real value. However, it's different for gadget stores!
One of the benefits of starting an electronics business is that most of your products feature useful functions. So, the best way to attract customers and raise sales is to demonstrate how your products solve particular problems. It's a good idea to create video ads to show how your products work.
Another benefit of dropshipping goods from Sellvia is that along with the products, you can get marketing materials created by professional marketers.
Use cross-selling techniques
Advertising on social media can cost a lot, which makes you raise the price for your goods. Sometimes, the end price becomes inadequate: nobody will buy products that cost $5 when you sell them at $50.
Besides, it's too expensive to advertise all your products.
Therefore, you should promote only a few eye-catching items. As for other goods in your inventory, offer them as cross-sell items.
If a person clicks on your ad and visits your store to buy this particular gadget, offer an additional product (or a few) that will complement the initial purchase. This technique is called cross-selling, and there are several types of products you can offer.
The idea here is to increase the average order value. This way, you can sell more products to the same customer without spending money on advertising these items. In other words, you advertise one product but sell two, three, or even more – for the same advertising price! It'll also let you keep the prices for these additional products adequate.
To sum up: why it's a great idea to start a gadgets business with Sellvia
As you can see, starting a gadgets business is going to be a very lucrative option. It doesn't require huge investments, specific skills, and a lot of effort. However, if you want to get a smooth start with your ecommerce business and succeed with it, you have to approach this issue right.
Are you interested in starting a gadgets business? Well, we recommend you consider the Sellvia offering. Sellvia is a whole ecommerce network that offers only trending products at low prices, with lightning-fast US shipping and product descriptions that prove to be high-converting.
Sounds tempting, doesn't it? In fact, there's more. So feel free to check the products Sellvia is happy to supply you/your customers within 1-3 business days over the US.
Launch a gadgets business with Sellvia to get a smooth start with no efforts and minimum investments, and make the most of it!