How We Achieved Profit Margin 66% Bigger Than The Product Cost [Case Study]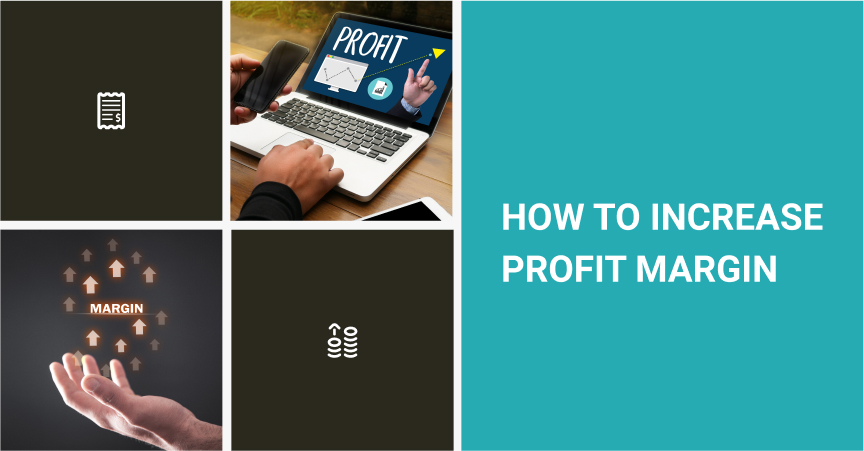 Did you know that you can get more profit from a single order? Keep reading to learn how to increase profit margin by improving the average order value in your online store.
As an entrepreneur, you should try to improve your profits whenever possible, but how do you do that?
You could increase your prices, which may seem to be an obvious solution, but in this case, you may lose to competitors who offer similar goods. You could invest more in advertising, but after reaching a certain level, the ROI drops significantly.
One of the most efficient and affordable ways to increase profit margin is to improve your average order value.
Look at the screenshot below.
The "Items" column indicates the number of orders we got. After a little math, we get the average order value on these types of offer equaling to $39.7.
However, the price for this product is $24. How did we do that? By increasing the average order value.
What is an average order value?
Average order value (AOV) is the amount of money business owners make per each order placed by a customer.
For example, let's assume my store got 5 orders in the past week. The value of these orders equaled $50, $45, $25, $60 and $14. To know the average order value, I need to put these numbers together and divide the sum by the number of orders.
It means the average revenue of each order placed with my online store is $38.8.
Note that the number of orders is not the same as the number of customers. One and the same client can buy twice from me, and that'll be two orders. The term AOV refers to how much people usually spend on one purchase at your store. Most ecommerce businesses track this metric on a monthly basis to understand clients' purchasing habits.
How to increase profit margin by improving AOV?
By improving your average order value, you can increase profit margin since you save up on a variety of expenditures.
1. Cost of shipment
If you dropship from AliExpress, you want to find sellers that provide either free shipment options or ePacket delivery which is fast and relatively cheap. But money is still money, right?
Let's suppose I get 10 orders from 10 different people. Each time, I'll have to pay for the shipment. But what if these 10 orders come from 5 customers, with each purchasing two items? In this case, I'll have to pay for delivery of only 5 packages.
2. Cost of conversion
All ecommerce businesses have to attract customers from social media, Google search and other channels, but in most cases, you have to pay for it. The amount of money one spends on converting people into buyers is called the cost of conversion.
For the dropshipping business, it is typical to attract customers by advertising a product on Facebook or Instagram. So, whenever somebody clicks on your ad, visits the site and buys a product, you want him or her to buy as many as possible – because you've already paid for this conversion and you don't want to pay again.
Strictly speaking, you can't actually cut the cost of conversion by increasing the average order value, but you make these conversions more profitable.
3. Cost of goods
Just like the price of raw materials determines the self-cost of manufactured products, the latter determines the minimum price you have to ask as a retailer. Being able to purchase goods at lower prices from your wholesaler allows you to either cut prices and become more competitive or increase profit margin.
How can you profit from higher order value from this perspective? You see, some stores on AliExpress sell products at a lower price in case you buy two or three at once. It means that when someone buys two or three of such items from your dropshipping store, you can buy them from the AliExpress seller at a lower price.
What we do to improve average order value and increase profit margin
Method #1: Discounts on larger orders
This method utilizes what I described previously. With each additional product a customer puts in the cart, the overall cost of the order gets down. Like this:
As you can see, customers can save up to $18. It may seem that offering such a discount is a bit too much, but don't forget about all the things we save on. If somebody orders three jars, it'll cost us only one conversion and one shipment.
Method #2: Bundling
Bundling is a marketing method of selling a group of different products at a lower price than they would cost separately. For example, along with the beewax, we also offer a microfiber towel:
Note that a towel is not just some random, unrelated product. Whoever is going to buy the beewax will also need a towel, so why not buy one right away? Additional products should always be somehow related to the main one.
To make the most tempting bundle offers, use AliDropship's Product Bundle add-on. Learn how it works from this article.
Method #3: Sell what people need in quantities
When you buy a car, you probably need just one. Same goes for a sofa or a chair. But people tend to buy certain types of products in pairs or in threes, which can be used to increase profit margin. Take a look at this:
This car seat organizer is one of such goods. You can install a right-handed one or a left-handed one… or you can buy both.
Sometimes, whether a product can be sold in quantities depends on the culture buyers belong to. For example, our experience has proven that customers living in the United States tend to buy toilet brushes in pairs. The explanation is simple: they tend to have several bathrooms and prefer having identical brushes in each.
Method #4: Free shipment
This is a relatively standard way to increase the average order value widely used by restaurants with food delivery. The idea is to make shipping free if the order price exceeds a certain level.
Shipment on most of our stores is free, but some of our managers experiment with this method, and it works quite well.
Method #5: Paid shipment
This is the opposite of the previous method. You simply increase the shipment price (or set up one if previously you offered it for free) to increase your average order value. Although this isn't the best possible way to increase profit margin (since there's no benefits for buyers), it can still work.
Method #6: Cross-selling
Lastly, you can offer additional products to buyers after they purchased something from you. This method works best with items that cost less than the first purchase.
For example, if you ordered something at $50, it's much easier to buy something that costs only $12 as well.
To cross-sell efficiently, use our Purchase Upsell add-on which is capable of creating tempting offers right after customer buy something to lead them back to the catalog.
Method #7: Be creative with your price increases
You may also want to consider implementing creative or psychological tactics when coming up with your prices, to make them more appealing. You can, for instance, incorporate tiered pricing into your strategy.
Method #8: Focus on customer retention
Acquiring customers is considerably more expensive than retaining them.
Customer retention is all about the ability of a business to keep customers on board over time that can also help improve your profit margins.
So, consider looking at your already existing customer base if you want to generate more revenue. Start by creating clear and reasonable expectations that your customers know from the very beginning of your relationship. Make sure that your customer service provides top notch customer support. Ask for your customers' feedback and act on it.
Show them you care, and take any other possible steps to serve your customers while letting them know they're getting serious mileage out of your offering.
Bottom line
Being able to improve the average order value allows you to adjust your pricing policy, create tempting offers, raise the total amount of sales, and ultimately increase your gross profit margin. By implementing these methods, one can make sales more efficient. Besides, unlike advertising or boosting posts on social media, they cost you almost nothing. At the same time, the results can surprise you.
Read more of our articles, case studies and success stories to learn more on how to increase profit margin. Or check out one of our ready solutions – Premium Dropshipping Stores. By purchasing one of them, you get a precise copy of AliDropship's own websites with carefully selected goods and can try out these methods.