AliDropship Blog
Get marketing tips, tricks and dropshipping inspiration right into your inbox!
Sign up today not to miss out a single post:
Google Merchant Promo Tool: Make Your Store Shown All Across The Web!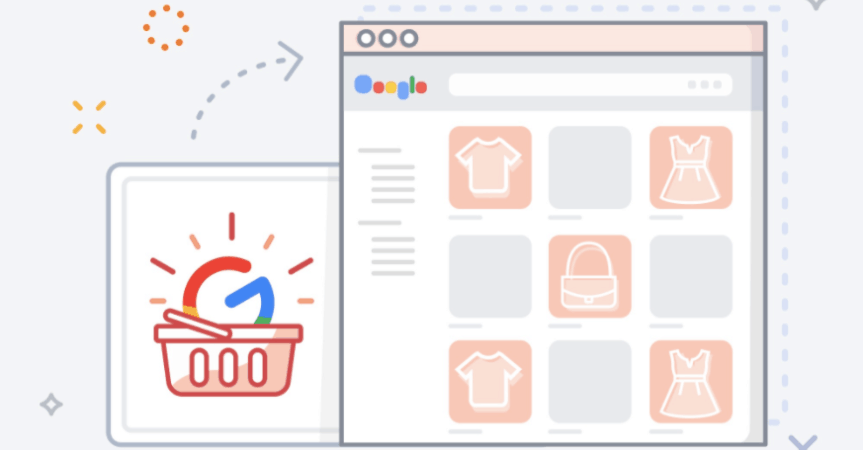 A handy Google Merchant tool we cover in this article can give a huge boost to your business profits. It makes your store more visible on the Internet and helps you form a favorable online reputation. Curious to learn more? Keep reading!
Wouldn't it be lovely to immediately show your product ads to the Internet users who are looking for similar items online?
Imagine the effect it would have on your sales, profit volume, and the brand recognition.
We wanted it really much to make this entrepreneurial dream come true – and here's the solution we came up with!
It's Google Merchant promo tool – a handy solution that helps your potential customers find your products on Google Search, Google Images, and even YouTube.
What makes Google Merchant so helpful?
Okay, so here's a quick question for a start: how exactly do product ads appear right under Google search tab?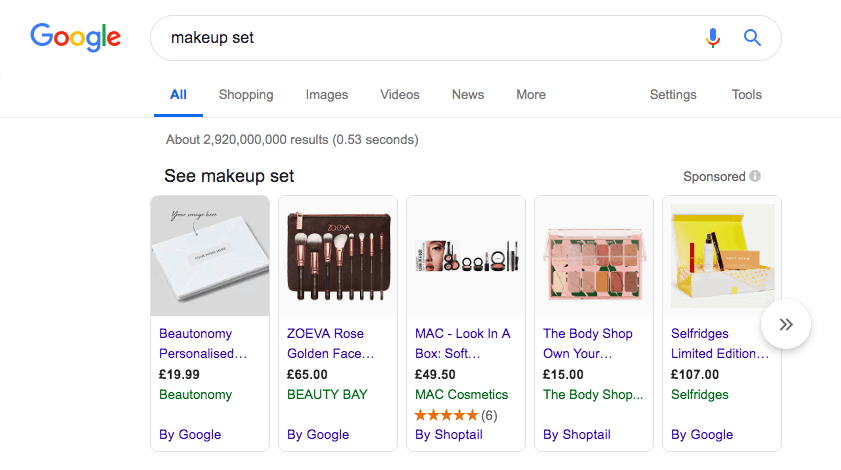 Yes, that's definitely the result you'd like to achieve while promoting your products. Do you know how to come up to this?
The answer is simple: if you want to advertise your products this way, you need to display these items through Google Shopping platform.
And we can safely tell it from our own experience that this process is quite time-consuming and complicated: for a dropshipping newcomer, it might seem to be too troubling!
But does it mean you will have to turn this promotional opportunity down?
No way!
Google Merchant promo tool is specifically created to help you set up appealing Google Shopping ads in a couple of clicks.
What does Google Merchant Promo Tool do?
Simply speaking, this promo tool takes your store items and places them into an automatically generated product feed. This feed meets the requirements of Google in general and Google Shopping platform in particular.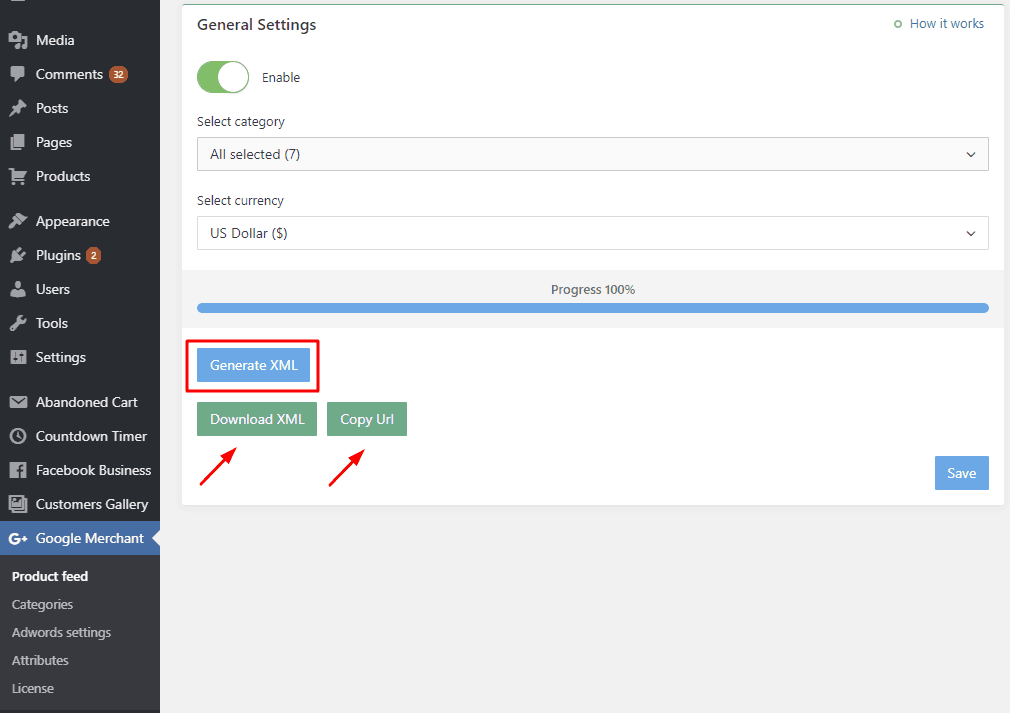 Just imagine this: you can add separate items or entire product categories to a specifically formatted product catalog, and upload it to Google Merchant Center right away! There, using the catalog, you will be able to set up the necessary advertisements in Google Ads.
You won't need to make any extra edits in the product details and presentation. You can start using the generated catalog from the moment of its creation.  
So, all you need to do is select the items or categories you want to showcase on Google search results page. From this moment onwards, you'll be ready to launch your promotional campaign!
Please note: your store needs to have logical and well-structured categories, otherwise your ads won't be accepted by Google. For example, if you have a clothing store, but put all the items into a 'Dresses' section, Google won't let you create an ad by this pattern.
Oh, and here's the best part: this promo tool is compatible with BOTH AliDropship original plugin and AliDropship Woo plugin! So, whether you're a fan of WooCommerce or just a WordPress user, you'll benefit from this tool anyway.
How will you benefit from this Google Merchant tool?
Why are we so sure that this promo tool will positively impact your sales?
Here is why!
You will reach more people
Google is the most popular search engine worldwide: all across the globe, people use it to find the answer to their questions and the solutions for their problems. Usually, before making an important decision or taking some action, people use Google search to back up their intentions.
That's why Google Shopping ads give you such a brilliant opportunity to catch the attention of your potential customers. An especially valuable factor here is that you can display your products and show their price to people before they even visit your store. That's how you fuel their interest in your store!
You will improve your conversion rate
What is even more important, you won't be showing your ads to 'random' people.
Instead, you will be targeting a warm audience – the users who are already interested in these types of products. Therefore, they are more likely to make a purchase, and less likely to leave your store empty-handed!
You will enjoy a low competition and a moderate ads cost
As of now, Google Shopping ads are not so actively used by eCommerce entrepreneurs. You can check it yourself: not every search query you make on Google will result in Google search ads display.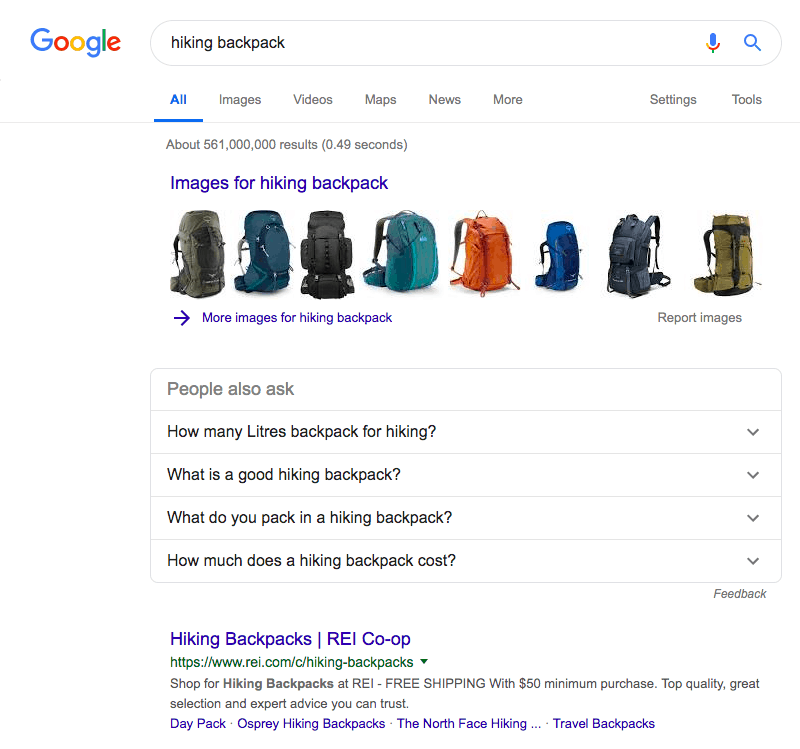 The reason for this is quite simple: it is a relatively new way of advertising your products, which is why it doesn't have lots of manuals and tutorials yet. As a result, entrepreneurs consider it to be tricky (at the very least) as it requires time and patience to be set up.
So, not so many marketers use it for their businesses, which is great news for you. It means that it's much easier for you to become one of the first advertisers of this kind in your business niche. Besides, it also means a lower ads cost: there are not so many marketers competing for ad space, which is why Google Shopping ads will cost you less than similar Facebook ads, for example.
You will track your buyers' behavior easily
It is possible to connect the Google Merchant promo tool with Google Ads in order to track your customers' behavior.

It's a convenient and an easily accessible way to monitor your Shopping Campaign performance. You would surely like to know whether your promotional actions are headed in the right direction, wouldn't you?
You will manage your product data on autopilot
This is probably the best thing about Google Merchant promo tool: as you've already guessed it, this tool saves you hours of time you can safely dedicate to other business activities.
It doesn't only simplify the process of creating a ready-to-be-promoted product catalog. It also ensures the relevance of your product information as it automatically updates all the item data along with the prices. There is nothing you need to update manually: think how many business hours this feature is going to save you!
How to get Google Merchant for your dropshipping store?
If you're eager to start your efficient and easy to set up Google Shopping campaign right now, here's what you need to do!
Check if your dropshipping store is powered by AliDropship plugin
Google Merchant promo tool is only compatible with AliDropship-based stores. So, you need to install AliDropship plugin on your already existing website, or get a ready-made store if you don't want to deal with the technical aspects of launching a dropshipping store.
Buy Google Merchant promo tool
Use the link on the official Google Merchant page to get this promo tool for your store. It only requires a one-time payment of $27, and in return, you'll enjoy a time-saving performance of this tool along with free updates and customer support throughout all your business journey.
Set up the promo tool to start using it as soon as possible
In our Knowledge base, you will find a highly detailed article explaining how to set up Google Merchant promo tool and start using it for your store promotion. Read it carefully and follow the described steps to secure yourself a pleasant and profitable Google Shopping experience!
And remember: if for some reason you can't set up Google Merchant tool or just don't want to do it, you can safely request our Setup service and watch our expert team do this job for you. Don't waste a second and start making your store famous all over the Internet!
Join 325,000+ entrepreneurs who are already mastering new skills with our FREE Guide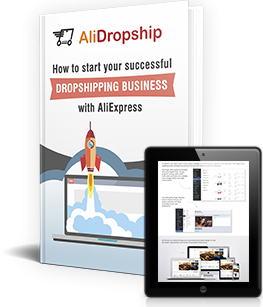 How to Start Your Successful Dropshipping Business with AliExpress
Get step-by-step instructions for newbies, expert advice how to build and promote your store, and best tools for AliExpress Dropshipping