Google Ads vs Facebook Ads: Which One Is Better For Your Dropshipping Business?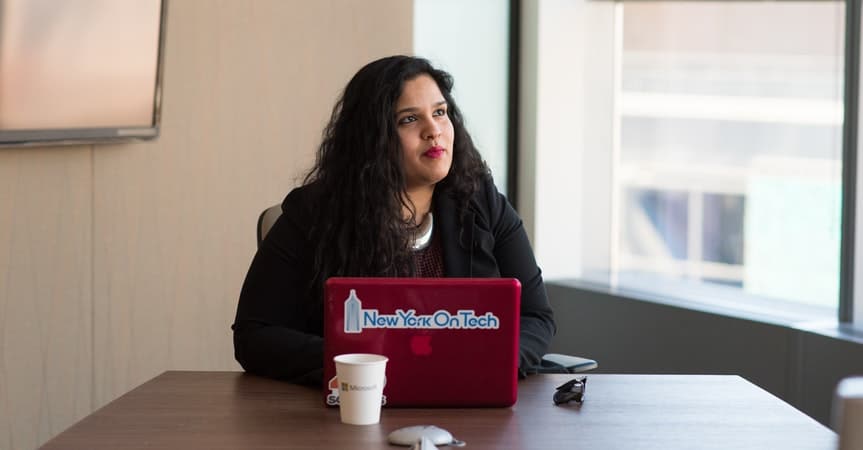 Google Ads vs Facebook Ads…
Are you in two minds about which one to choose for your online business? Let's take a closer look at the issue to help you make the choice!
To make a car move, you should push the pedal.
In dropshipping, things work the same way. When you've got your online store ready, it doesn't mean that customers will show up out of nowhere and line up to buy your products.
Let's be realistic. It would be great, but…no.
You need to set the process in motion.
How?
Fortunately, you don't need to work miracles to pull it off. There are enough simple and effective ways you can employ and make your business take off.
However, two of them deserve a closer look.
Facebook Ads and Google Ads.
Both of these digital marketing game-changers open up great opportunities to attract customers to your online store.
Google.com is the number one website in the world. And while you were reading the prior sentence, about 70 000 Google searches were done, give or take.
Meanwhile, Facebook is the biggest social network with the audience that exceeds 2.3 billion people.
There is no wonder, then, that Facebook and Google Ads have won the reputation of efficient and practical marketing tools. And at first glance, they offer similar types of advertising called PPC (pay per click). The point is, you pay only when a customer gets engaged and click on your ad.
So, many entrepreneurs, especially newcomers, wonder which one is more suitable for their business.
To figure this out and make the right decision, let's look at how each of them works and what are the differences between Google Ads and Facebook Ads.
Introduction to Google Ads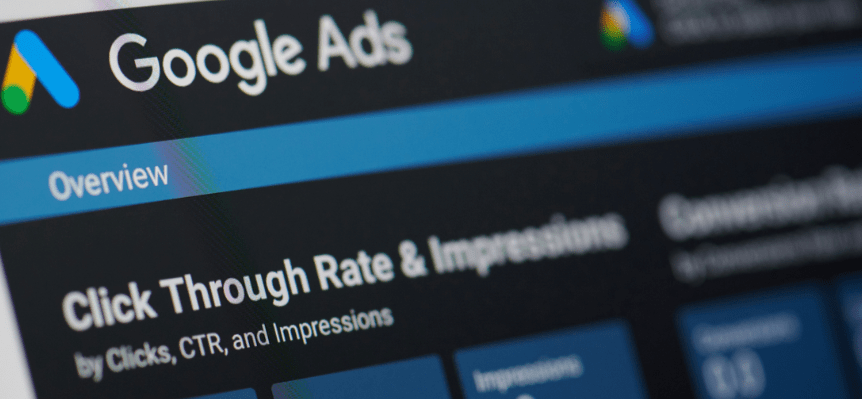 Nowadays, it's hard to imagine how people got along without the Internet in the past.
How did they deal with everyday tasks? Where did they look for the answers to the burning questions?
Now, we've got a universal solution to almost every problem – google it!
Despite the fact that there are other search engines like Yahoo and Bing, Google is far ahead of the curve. Most people in the world use it to get whatever they need – from booking a stay in hotel to shopping online.
That's why Google Ads has become the largest PPC platform. Its work is based on words and phrases from user queries, also called keywords. When somebody types certain keywords in Google search field, your advertisement is shown to them at the top of search results.
Besides, Google allows you to choose the location of the people your commercial should be seen by.
Actually, Google Ads looks like ordinary search results. It's even got a second name – paid search.
However, you can easily pick it out. It's marked with "Ad" or "Sponsored" like in the picture below.
To launch the campaign, entrepreneurs need to place a bid on certain keywords and submit their ads. Google, in turn, will show the ads with the highest bid and the most relevant content.
Figuring out Facebook Ads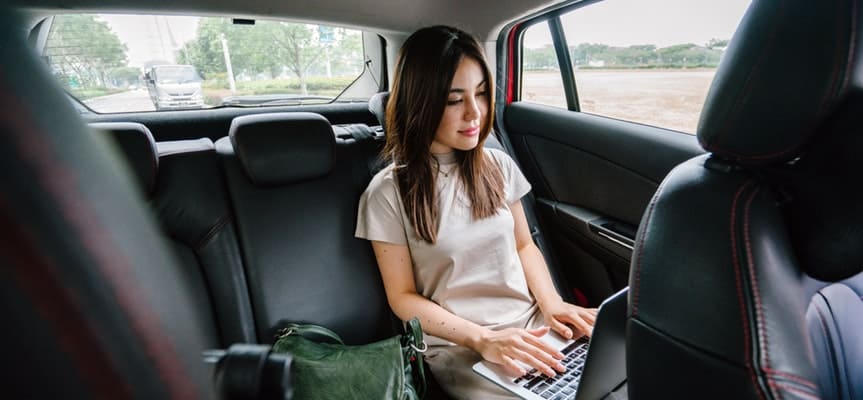 While Google Ads is called "paid search", marketers refer to Facebook Ads as "paid social".
So, how does advertising on Facebook work?
It may seem to be similar to how Google Ads works. You create your ad, choose a location you need, place a bid and submit it. Yet, Facebook Ads doesn't use keywords to target customers.
People don't flock to Facebook for booking a table at a restaurant or buying something. They have Google for these purposes.
On Facebook, they get in touch with each other, discuss different topics, share photos and news, express their thoughts, etc. And all this data is collected and studied by the network.
So, when using Facebook Ads, entrepreneurs get a wide range of tools to target customers according to their behavior and interests. Probably, the most powerful one is creating a Lookalike audience.
Thus, your Facebook ad is shown in News Feed only to the people who may be interested in your products.
The differences between Google Ads and Facebook Ads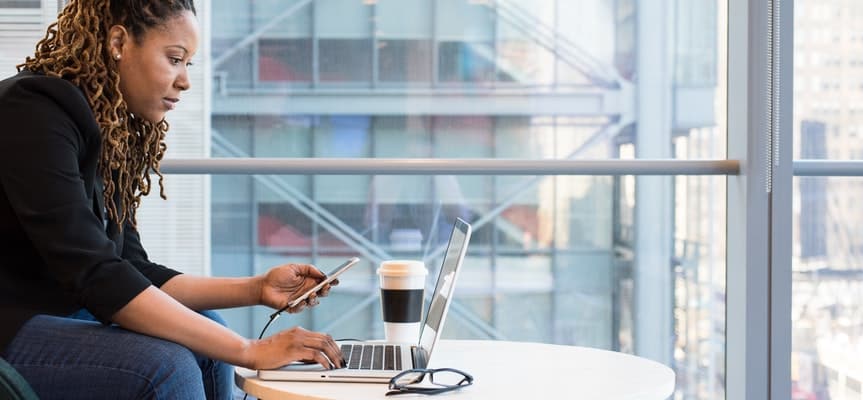 Now, when you know both advertising platforms better, it becomes easier to pick up on their differences.
Comparing Google Ads vs Facebook Ads, remember that the main difference here lies in customer intentions.
Google Ads makes the greatest impact on people who have already made up their mind about making a purchase. And when you use this type of advertisement, you just help them find what they already want.
On the other hand, Facebook Ads targets those who may possibly become your clients. They haven't got the intention to buy your products yet, but your ad could be interesting to them.
The second important difference between Google Ads and Facebook Ads is their cost.
Since "paid search" is supposed to have a high conversion rate, its CPC (cost per click) is more expensive than on Facebook.
However, it doesn't mean that Facebook conversion rate is always lower.
Unlike Google Ads, it lets you zero in on the exact audience you need by using its advanced targeting tools. This, in turn, has great chances to get the most of your advertisement.
Which ad should you use for your business?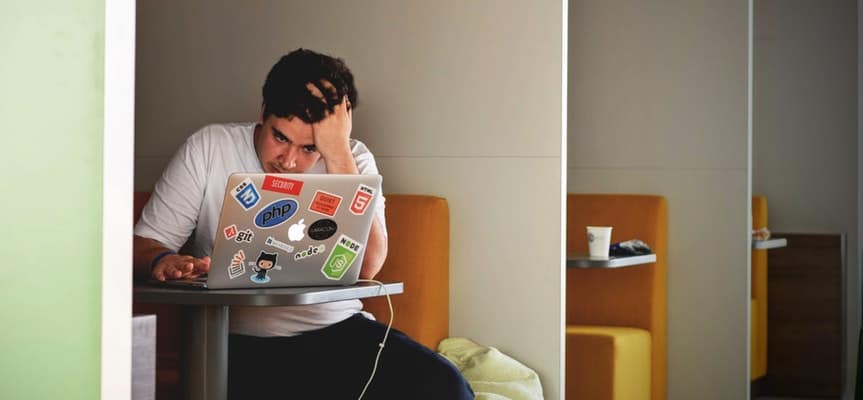 Finally, we've cleared it up! Google Ads and Facebook Ads, two seemingly similar advertising platforms, turn out to be different in their effect and cost.
So, which one is better?
Actually, it depends on your business objectives.
If you want to spread the word about your business, to make more people know about it, then, you should choose Facebook Ads.
If you want to increase your sales, get the better of your competitors, Google Ads is a perfect solution for you.
However, if your goal is to achieve great results in dropshipping business, you need to use both of these tools.
For many online entrepreneurs, it's crucial to find the solution to Google Ads vs Facebook Ads problem. But the key to it lies in between. You should use the power of both marketing tools wisely, and your dropshipping business will be riding high.