The Power of FB Ads: Best Practices For 2023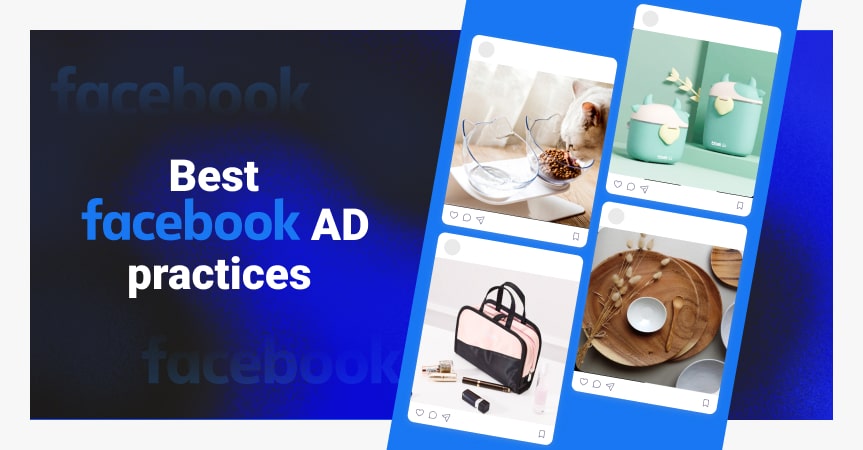 Reaching a wide array of audiences, without draining your budget, has never been easier thanks to the power of Facebook ads. With a dash of creativity and a few smartly allocated dollars, you can launch a visually arresting campaign capable of driving impactful conversions. But what's the secret sauce that separates a truly successful campaign from the merely mediocre? Yes, determination and drive matter, but the real game-changer is knowing and applying the FB ads best practices. This will be your compass, guiding your creativity, and ultimately giving your campaigns the boost they deserve.
General FB ads best practices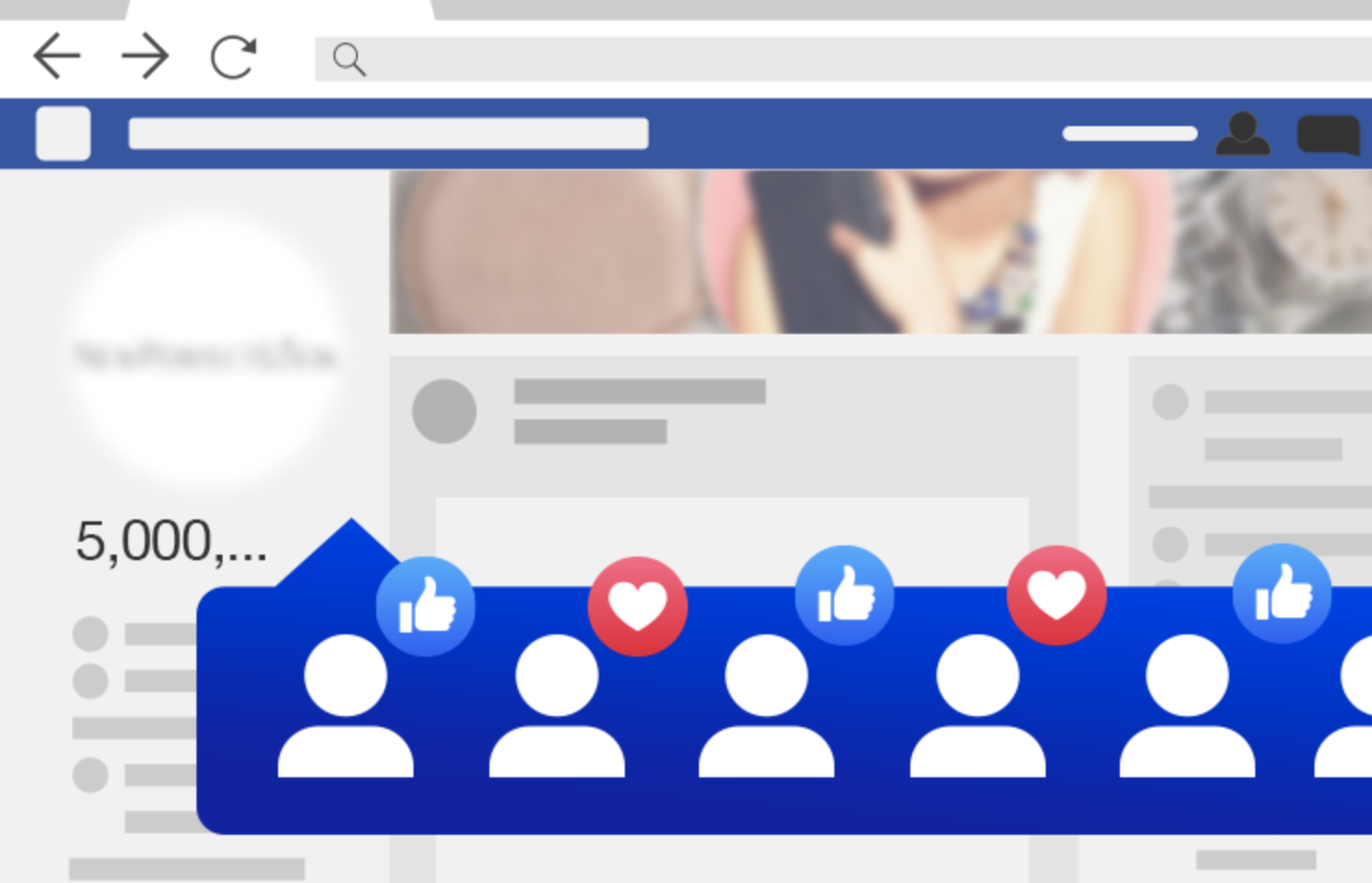 There are two broad perspectives from which you can approach your Facebook advertising strategy: general FB ads best practices and ad format-specific best practices.
Let's explore some of the general principles that can make your Facebook ad campaigns truly shine.
Try Our Premium Marketing Package! It has been thoughtfully curated to include all the essential components you need to launch and sustain a successful ecommerce marketing campaign.
Pinpoint the appropriate objective
The objective you select for your ad holds considerable weight in determining the effectiveness of your Facebook ad targeting. It dictates the type of ad you can launch and where you can place it. Hence, aligning the perfect ad with the right objective enhances the likelihood of achieving success. With options spanning from awareness to sales, you have the freedom to fine-tune your Facebook ad targeting further with specific objectives, such as Brand Awareness or App Installs.
Opt for the ideal aspect ratio
The aspect ratio of an image or video, i.e., the ratio between its width and length, is another crucial factor. Facebook recommends distinct aspect ratios for various ad placements and platforms.
Your call-to-action (CTA) communicates to Facebook users the next steps they should take. Whether it involves purchasing products, exploring your website, or signing up for your newsletter, invest time in experimenting with diverse Facebook ad copy and formats to identify what suits your brand best.
Ensure high-resolution ad content
Greater the resolution of your Facebook ads, better they look on screen. Images and video ad placements already have minimum pixel requirements. However, to achieve unparalleled quality, consider exceeding these minimums.
Incorporate movement, if possible
Research indicates that ads featuring movement attract Facebook users, particularly in the News Feed. So, inject some dynamism into your campaign! From video ads and carousels to collection ads or Instant Experiences, anything that snags users' attention and drives engagement is beneficial for your ROI.
Depict people utilizing your brand
Ads that help people visualize using your product or service tend to foster higher engagement or purchase likelihood. Therefore, Facebook ads that illustrate someone employing a product for sale – like driving a car or operating a computer – tend to perform effectively.
Think about text overlays
Overlaying your Facebook ad copy on your images and videos can spike interest and conversions. However, before proceeding, carefully consider the content, size, and font – the aim is to maintain clarity and brevity. For video ads, you might also want to include captions to cater to those with disabilities or those operating their devices without sound.
Play with colors, palettes, and filters
Employing attractive color and image palettes can make your ads more coherent and visually appealing. You can also adapt color palettes to align with your audience's preferences, seasonal changes, or your business nature.
Captivate your audience early on
With visual ads, the key is to retain your audiences' attention. Hooking viewers with a strong opening and early showcasing of your brand or product etches your business into viewers' minds and maintains their engagement.
Exercise care with Facebook ad placement optimization
Facebook ads can be placed across multiple locations, including the Facebook News Feed, Facebook Stories, Messenger, and Instagram. Facebook suggests activating all ad placements for the platform to optimize your campaign. The more placements you use, the more data Facebook can collect for your advertising strategy. However, this could also strain your ad budget or place your ad where engagement rates are lower. Therefore, it's crucial to consider your goals carefully before allowing the site to manage your ad placements.
Maintain relevance in your ads
Relevance is paramount for an effective Facebook ad campaign, especially for pay-per-view or pay-per-click ad formats. If your ads aren't relevant, you risk squandering time, money, and potential success.
Don't narrow down too much
While Facebook ad targeting is a key advantage of using the platform, casting your net too narrowly can pit you against other advertisers targeting the same niche audience. Instead, consider extending your reach to a slightly broader audience, enabling Facebook to gather more data and potentially securing additional conversions.
Given the growing use of mobile devices to access Facebook platforms, including News Feed, Messenger, and Instagram, it's vital to optimize your ads for mobile viewing first.
Preview your ads every time
Facebook Ads Manager enables you to preview your ads before deploying them. This feature allows you to ensure your ads look good on both desktop and mobile formats and spot any issues during the creative process.
Test your advertising approach
As Facebook regularly updates its platform and consumer preferences evolve, it's essential to test your Facebook advertising strategy with each campaign. After all, FB ads best practices aren't static.
With our Premium Marketing Package, you get access to proven strategies and materials, handpicked by marketing professionals!
FB ads best practices: image ads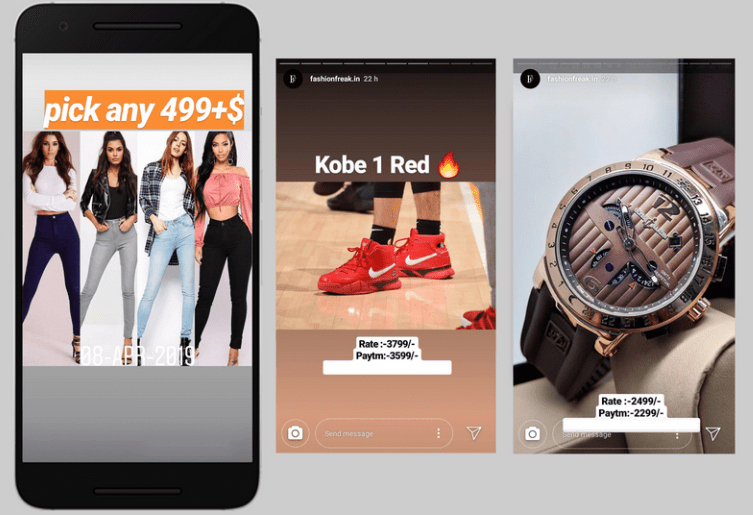 Image ads are an easy way to start advertising on Facebook. They're simple, yet effective for generating leads and conversions.
A high-resolution, compelling image is the linchpin of an effective image ad. Make sure your image is visually appealing and resonates with your brand and message.
Avoid crowding your image with text. Facebook recommends that text should not cover more than 20% of your image.
Your ad copy should align with your image and call-to-action. Keep your copy concise and clear, aiming to provoke curiosity or emotion.
FB ads best practices: video ads
Video ads are incredibly effective on Facebook. They provide a dynamic way to tell a story and engage your audience.
Keep your videos short and sweet, especially for mobile viewers. Aim for videos that are 15 seconds or less. Your key message should be delivered in the first few seconds to engage viewers who may not watch the entire video.
Make sure your videos can still make sense even when muted. Use captions or on-screen text to make sure your message is understood.
Ensure you have a clear call-to-action at the end of the video. Whether it's directing viewers to your website or asking them to download an app, make the next step clear.
FB ads best practices: carousel ads
Carousel ads are effective for showcasing multiple products or telling a layered story. They can display up to 10 images or videos within a single ad.
Maintain a consistent theme or story across all the carousel cards. This keeps your ad cohesive and engaging.
Use of sequential storytelling
Consider using a narrative structure to guide users through the carousel. This can improve engagement and retain viewers' interest.
FB ads best practices: instant experience and collection ads
Instant Experiences, previously known as Canvas, and Collection ads offer immersive and visually engaging mobile shopping experiences.
Make sure your Instant Experiences and Collection ads load quickly. Users often abandon slow-loading content.
Utilize the features of these ad types to showcase your products in an interactive and engaging manner. This can drive more interest and conversions.
Clear and easy navigation
Ensure that users can easily navigate through the Instant Experience or Collection. A good user experience can lead to higher engagement rates.
Final thoughts
Facebook advertising, while a promising and potentially rewarding venture, isn't a mere walk in the park. It requires careful thought, an understanding of your goals, the insights into your target audience, and the ability to creatively harness the power of Facebook's array of ad tools.
We've put together this package after testing numerous marketing strategies, gleaning what works best, and refining top-performing materials.
The best practices can help maximize the effectiveness of your Facebook ads:
Align your ad objective

: Be clear on what you want to achieve and choose the appropriate ad objective.

Make sure your ad is relevant

: The more relevant your ad is to your target audience, the higher the engagement rate will be.

Keep testing and optimizing

: Continuously test different ad types, creative, and copy to find what works best.

Mobile-first approach

: With the majority of users accessing Facebook on their mobile devices, ensure your ads are optimized for mobile viewing.

High-quality visuals

: Use high-resolution images or video to make your ads stand out in the feed.
But don't fret! It doesn't necessarily mean that successful Facebook advertising has to burn a hole in your pocket or consume every waking hour. With the potent combination of Facebook's robust ad platform and the arsenal of best practices we've discussed, you're already on your way to crafting and executing a top-tier campaign. Your successful Facebook advertising journey is just about to get really exciting. Be bold, be innovative, and let your brand shine.
Remember, Facebook advertising isn't one-size-fits-all. What FB ads best practices work for one brand may not work for another. Always keep your audience and their preferences in mind when creating your ads.