7 Facebook Advertising Mistakes That Can Hurt Your Business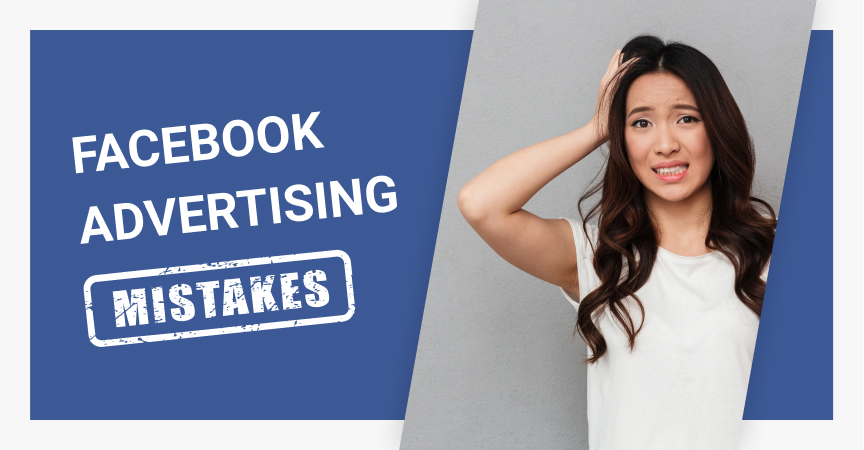 Do you keep promoting your dropshipping store on Facebook with no results? Perhaps, you're doing it wrong! Here's a list of Facebook advertising mistakes you should avoid.
Facebook is a great platform to advertise a product or service, especially for a small business. With over 2.7 million people using Facebook every month, one can reach any target audience for a reasonable fee.
However, things don't always go as planned. Sometimes entrepreneurs keep spending hundreds or even thousands of dollars, but the sales just won't rise. Some people even think they're wasting money and switch to other promotion channels.
There can be many reasons for it – from a wrong niche choice to common advertising mistakes. Let's see what they are.
Facebook advertising mistakes: #1 Testing each and every product idea
We at AliDropship often recommend testing everything before investing money. This includes selecting products to dropship, choosing Facebook creatives and ad types, customizing target audience and so on and so forth. The point is you can't be absolutely sure what will work and what won't, which is why testing comes first.
But too much of a good thing is good for nothing! Some dropshippers start testing each and every product from AliExpress they find interesting despite the fact that even a little testing requires investments. As a result, people spend small sums of money here and there, but after a month, the total amount spent equals hundreds of dollars.
Here's what you need to remember: making Facebook ad mistakes is Ok. They're inevitable. The question is how often you make them and how much they cost you.
Solution
Whenever you find a product or when a product idea just suddenly occurs to you, the desire to test it is understandable. But there are other methods of evaluating dropshipping goods before launching a real ad on Facebook.
In one of my previous articles, I described how our team tests product ideas. The best part of it that you only have to pay for an ad analyzing platform. In our case it was AdSpy which isn't cheap, but you can use the cheaper BigSpy. Every other step won't cost you a penny.
This way you will be able to sieve away the worst of your ideas without having to pay for test ads on Facebook.
Mistake #2: Not paying attention to product pages
One may think that this has little to do with Facebook mistakes: after all, this problem lies in your website rather than in advertising. But the truth is that in digital marketing, landing pages are as important as ads leading to them.
When someone clicks on your Facebook ad, it means he or she is interested. But it doesn't mean this person has a serious intention to buy. When users get to your product page, they can still leave if they don't like it.
Solution
Your tasks here are:
Not to scare away potential customers
Convince them that the product is good and buying here is safe
To do that, you need high-quality photos as well as videos and GIFs if available so that visitors could see all the details or how the product works.
Detailed description is another important part of a good product page as it can tell potential buyers about the product's materials and dimensions, about the purchase condition, shipping options, etc.
Also, make sure to import customer reviews with real customer-made photos because they are the best testimonials you can ever have.
Here you can learn more about how to make a perfect dropshipping product page. Also, you're welcome to watch this experience-based, FREE webinar on running a successful dropshipping store: everything from creating a powerful product page to launching a winning promo strategy is covered!
Facebook advertising mistake #3: Wrong ads
This category embraces a number of Facebook ad mistakes one can make.
First of all, beginner dropshippers often invest a lot of money in an ad campaign that uses low-quality creatives, i.e. ads. The problem may lie in the quality of pictures, your ad's thumbnail, the calls to action you use, what ad copy you write, etc.
Ok, sometimes you just happen to create a bad ad. But the mistake here is to keep spending money on something that clearly isn't working.
This leads us to the second common mistake – not to test different creatives. Often you can't be certain what your potential customer will or will not like, what will or will not draw their attention. That's why we recommend creating several ads, testing them and picking the best performing one.
The third Facebook mistake is not to use video ads. Using pictures is certainly easier than looking for a suitable video on AliExpress and then making an ad from it. But in practice, a single video ad can be much more effective than several banners.
Solution
To summarize the above, always create several ads and test them. If you see that one of them isn't working, turn it off before it "eats up" all your budget. Finally, whenever possible, use video ads.
Read this article to learn how to make great ads for Facebook.
#4 Not optimizing Facebook advertising campaigns when they run
Even when you test ads before picking one and investing larger budgets in an ad campaign, there are still surprises awaiting you. How an ad performs can reveal new details about audience targeting. As the campaign keeps running, you can accumulate enough data to change the original settings.
However, some entrepreneurs simply ignore these new facts.
A similar mistake is when dropshippers make up targeting strategies based on their subjective feelings and keep running these campaigns despite the new information.
Solution
A good entrepreneur never stops analyzing his or her ad campaigns or targeting strategy. Whenever the statistics show that something can be changed for the better, they do so.
#5 Running Facebook advertising campaigns with no strategy in mind
One of the worst Facebook ad mistakes is to launch a campaign (or several) with no particular expectations or plans.
First of all, you shouldn't expect them to work if they don't have a clear goal, or a clear target audience, or your ad copy is just a random text written with no regard to the audience's interests and needs.
The second problem is that such a campaign… can actually work. On the one hand, it's good. On the other hand, this approach will hardly work again. But this time, you will have no idea why your ads aren't working anymore because last time it worked all right and what should you do about it?!
Solution
Always do your homework. Analyze potential customers, write interesting ad copies, make relevant videos and banners, analyze your mistakes and improve your ads.
#6 Not trying new Facebook advertising audiences
Picking the right target audience is a very difficult task. Even after the initial analysis, you still have to test them on real ads or PPE campaigns before making the final decision. Most businesses on Facebook use the social media's "interests" to define their target audiences. However, this method has its limits.
Not always can you define which "interests" will correlate with your product. AliDropship's team had plenty of cases when they discovered new "interests" long after the initial campaign was launched.
Besides, these "interests" reflect people's hobbies or concerns, but a target audience is a much more complicated concept. That's why by sticking to your initial target audience, you may be missing other opportunities to make money.
Solution
Along with the target audience built mostly on the basis of Facebook interests, you should consider using a lookalike audience.
In simple terms, a lookalike audience is created by Facebook based on the behavior of users who visit your site, react to your ads, etc. The platform analyzes this data and looks for similar Facebook users to show them your ads. Read our Facebook lookalike manual to learn more.
#7 Making your Facebook audience too small
Most entrepreneurs realize that targeting every single user on Facebook is useless and too expensive. If you sell female clothing, there's no point advertising these goods to men. That's why we need a target audience.
However, by narrowing down the circle of potential customers, you risk making your Facebook audience too small. Although such targeting can (and most likely will) be effective, one can hardly expect a large profit since there are too few potential buyers.
Solution
Instead of sticking to small audiences, sometimes it is more efficient to target more users even if the conversion rate of such advertising campaigns drops. 2% may seem like less than 5%. But 2% of a thousand is much more than 5% of a hundred.
If you don't want to make these or other Facebook advertising mistakes, you can subscribe to our Premium Products service. Every week, we will send you new dropshipping products which we tested in our self-owned shops. Moreover, along with product data, we also share marketing materials and target audience recommendations.