Why Do You Need To Start Dropshipping Drones Right Now?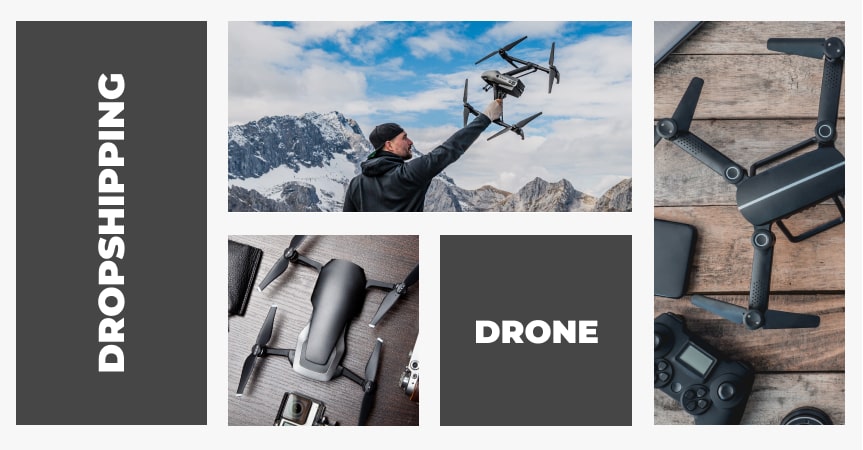 Are you interested in hi-tech products? Do you want to know how to make money on modern technologies? Are you eager to try dropshipping drones? If this is all about you, go on reading this article because there is a lot of useful information for you to catch!
Nowadays drones are one of the very hi-tech products to make a lot of money on. That's why this article will tell you why it's so profitable to experiment with dropshipping drones, how to sell drones, and which aspects require your main focus.
Do you wish to get a popular drone store which can become a stable source of income? So, fasten your seatbelts. It's high time to start!
Disclaimer: pay attention to the fact that political relations between some particular countries can change in an instant. That's why, before you start dropshipping drones, please check if your country's domestic law doesn't prohibit their import, or levy additional taxes on such products.
Why start dropshipping drones? Is it profitable?
The majority of people nowadays knows perfectly well that all hi-tech products cost really a lot. But not many people are aware of the fact that it's quite profitable to launch a hi-tech dropshipping store. Is it hard to believe? Let's look at the chart shown below.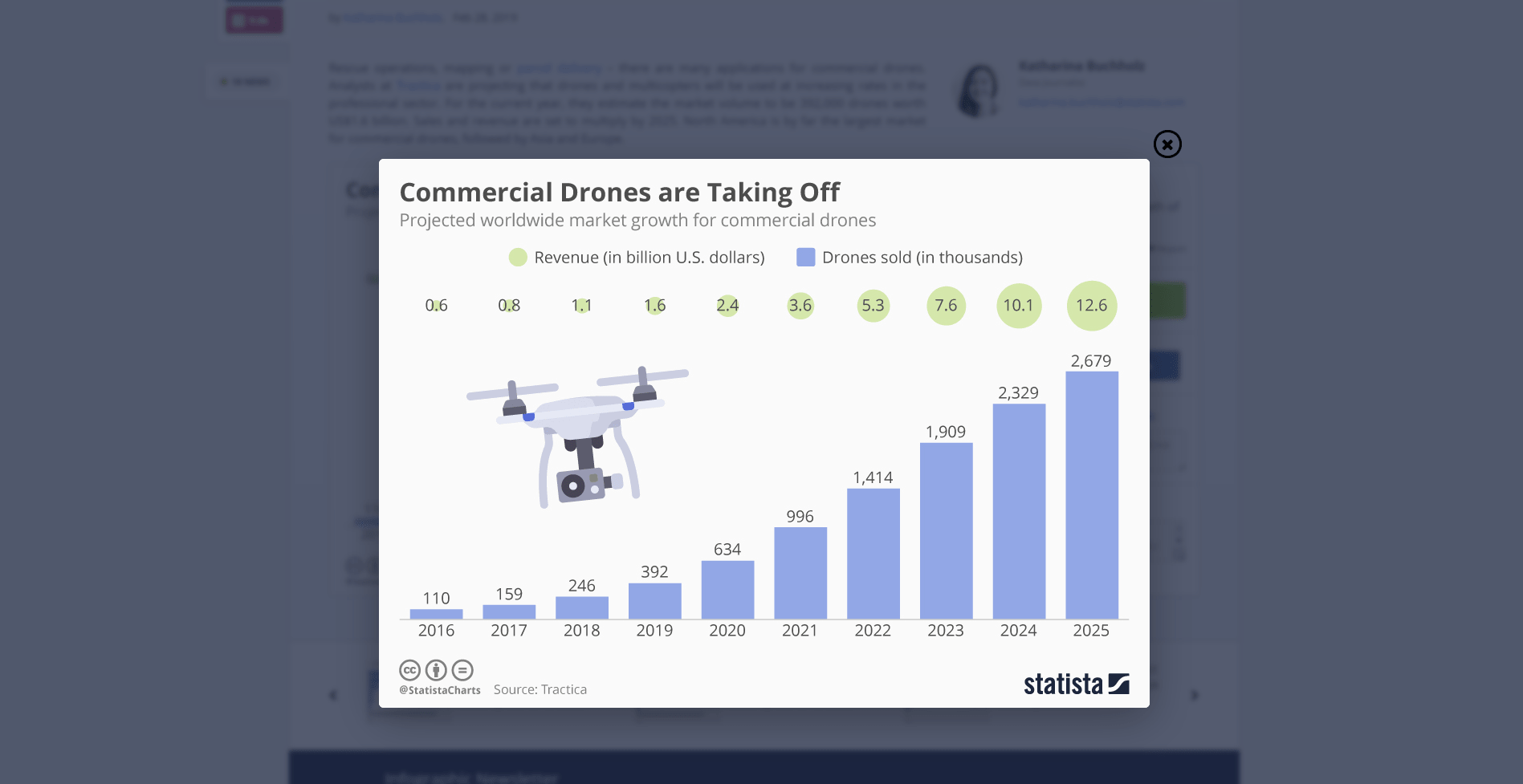 According to Statista, over the past three years the number of drones sold has grown thrice and now amounts to almost 400,000 items per year. The annual revenue, for its part, has also increased almost three times. What is more, the analysts predict the six-fold increase of both figures in the next five years.
So, why is it so lucrative to do drone dropshipping?
Here are several reasons why you can enjoy rewarding profits from dropshipping drones.
High price in offline stores
Most of high tech products cost a lot in regular shops. And drones are not the exception. It may seem to you that this point is going to be a disadvantage of selling drones. But in fact, this is wrong. If this product costs a lot in offline store, we can make money by selling them at a bit lower price. Of course, if we have such an opportunity.
So, we should sell drones at the prices which are lower than the ones in regular shops. In fact, we have an opportunity to keep prices relatively low due to the fact that drones don't cost a lot in case of buying them directly from a manufacturer. That's why the most important thing you should do to make a lot of money is to find a reliable supplier who can provide you with high-quality products for a low price.
We have found out that in accordance with the analysts' prediction the product that is already popular enough is going to become more desirable in the next five years. Therefore, this niche seems more tempting to start making money within it this year.
Increasing demand for spare parts
If you are dropshipping drones, you're not supposed to sell only assembled drones. Since many drones have no crash protection, they frequently break down. It's a really typical thing to happen, especially when the owners use them with no background experience. That's why you have an opportunity to make money not only on the drones, but also on the spare parts for the most popular models.
This way, it gets clear that drone dropshipping is a very promising eCommerce activity you need to start right now!
Dropshipping drones: handy tips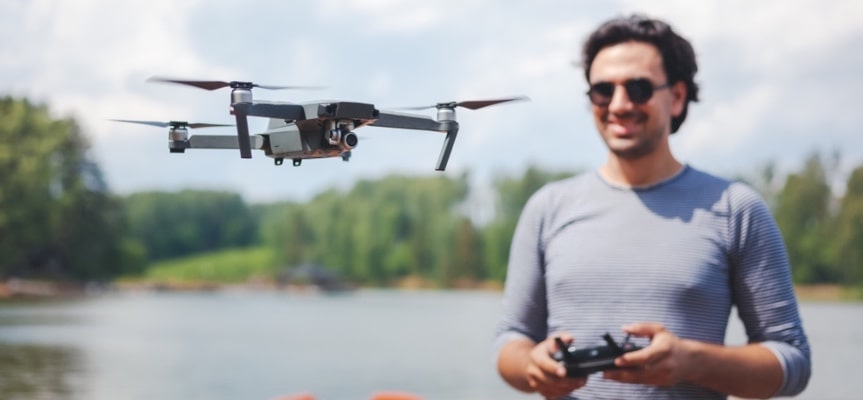 If you have decided to try dropshipping drones, here are some tips on how to do it right.
#1 Don't hunt for the cheapest ones
First of all, don't choose the cheapest drones to sell in your online store. Since all of us are well aware that such products are rarely of high quality, we don't recommend you to ruin your reputation. If you get several negative reviews, the customer traffic will decrease significantly. That's why choose suppliers and products with lots of positive feedback.
#2 Mind the product info
Since we are speaking about a very hi-tech product, we would advise you pay your attention to the description. Typically, drones have a long list of specifications, e.g. battery life, сamera resolution, etc. Please note that you should provide your customers with detailed technical characteristics.
#3 Diversify your offer
You may offer your customers to buy some accessories for the drone they order from you. You have an opportunity to offer them additional blades or a travel bag, etc. If you write that your shop offers only original parts and accessories, you will make money on them also. By the way, if you want to offer your customers the opportunity to order multiple products related to each other, you may use our new add-on which will help you to compile the products and so on.
Let's refer to the particular example. Look at the picture below.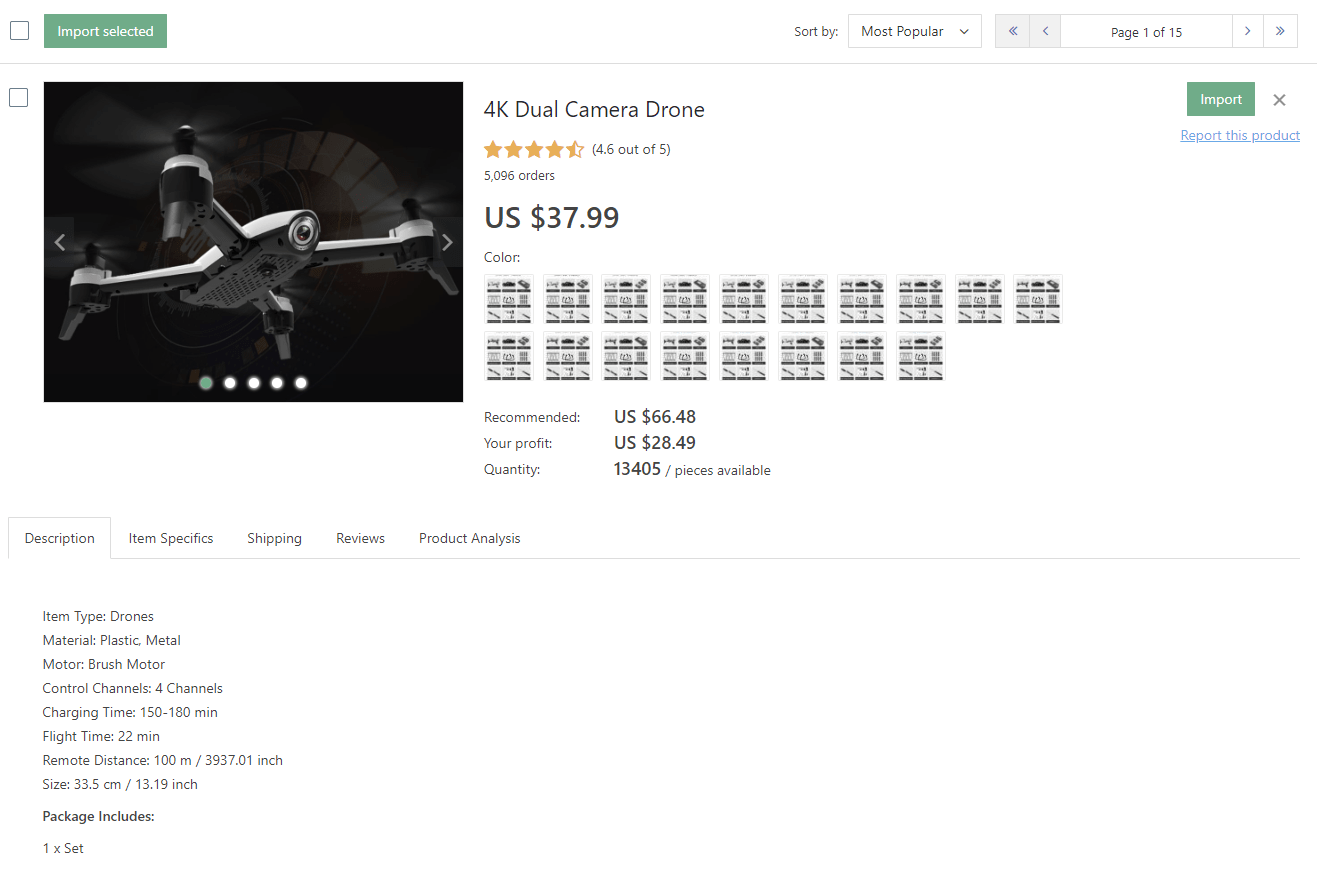 That's an example taken from our database of pre-edited AliExpress products seeing the highest public demand. It meets all the requirements of a product for drone dropshipping. It costs $37.99 which is more than the average drone price and lets us suggest this drone has a satisfactory quality. With the recommended price applied, it gives the seller a sufficient profit.
Take a look at this product description: it contains all the specifications necessary for the customer to have the full knowledge of a product.
What is more, pay attention to the fact that the supplier offers its customers to buy different product variations that include different accessories. If you import all of them to your store and provide your buyers with the opportunity to purchase the original spare parts for their drones, you will have a chance to get the attention of a larger customer audience.
How to make money from dropshipping drones without selling them?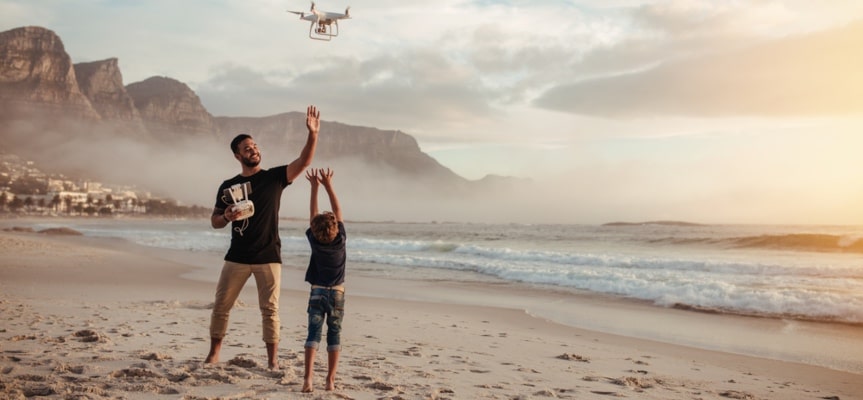 We have already found out that it's profitable to dropship drones. Now we would like to tell you how to earn a lot of money on drone dropshipping without selling drones. Sounds curious, doesn't it?
In fact, you can focus on selling just spare parts and accessories for the most popular models of drones. This is also going to be lucrative because we've already figured out that drones are highly vulnerable to crashing. That's why you can sell different original chargers, backpacks, spare blades, batteries, mini drones, and so on to satisfy the needs of more customer segments.
The main thing you should focus on is the compatibility of the parts you sell with the drones your customers have. That's why this business model will require you to have at least some background knowledge. To be more precise, you need to understand which spare parts and accessories can be compatible with specific drone models.
Summing it up
So, if you are extremely interested in hi-tech products, and you want to sell them in your online store, we would recommend you to experiment with dropshipping drones. It's definitely a very profitable reselling business due to the number of reasons.
First of all, drones cost a lot in the majority of offline stores, while their original prices are relatively low.
What is more, this product type also provides us with the opportunity to earn a lot on its accessories and spare parts because, in fact, most of the drones don't have any crash protection. And since the biggest part of the drones sold on the market are not shockproof, they often break down.
So, does it sound like a promising business model to you now?
Launch a dropshipping store meeting your personal requirements and enjoy all the benefits of dropshipping drones to customers all over the globe!