AllPlugin VS AliDropship: Are You Mixing Them Up?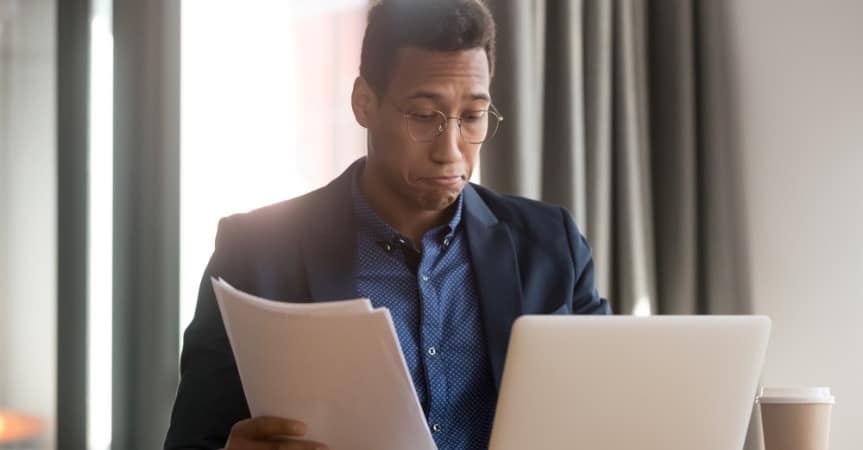 AllPlugin vs AliDropship plugin – are these solutions different in any way?
It is very common for users to mistake them one for another. Seeing the 'AllPlugin' name, people just assume it's a shortened version of 'AliDropship plugin'. So, they think that both of these names describe the same plugin – which, actually, is not true.
AllPlugin is an AliExpress affiliate plugin. Therefore, the profits and business actions of its users are regulated by AliExpress affiliate program terms. AliDropship plugin is a solution for dropshipping business. With its help, its users can launch independent online stores with an unlimited growth potential.
Let's discuss these plugins' differences in more detail, shall we?
AllPlugin vs AliDropship: understanding AllPlugin
We will start our research with AllPlugin – a WordPress plugin that lets its users make money from AliExpress affiliate program.
AllPlugin: AliExpress affiliate plugin for WordPress + WooCommerce
AllPlugin is a solution that was specifically designed for AliExpress affiliates.
These people make money in the form of a commission for promoting AliExpress products online. When they register with AliExpress, these affiliates receive their own unique ID details.
Their task is to advertise AliExpress products through their own websites or web pages. They don't buy and resell these products, and they don't interact with buyers in any way.
When potential buyers click on a product promoted by these affiliates, they don't buy this item right from the affiliate website. Instead, they get redirected on the original AliExpress product page, and complete their order there.
So, AliExpress affiliates' goal is to drive buyers to AliExpress. When these buyers complete their orders, AliExpress system tracks the unique affiliate ID behind these purchases. As a result, the affiliate gets the reward for helping these sales happen.
What's the AllPlugin's role in this?
AllPlugin imports AliExpress products directly to affiliates' websites.
So, if an affiliate already has a WordPress store for this purpose, he or she can automatically fill it with the chosen AliExpress products with the help of the plugin.
What is more, the plugin automatically integrates the unique affiliate ID into the product links. Thanks to this, it becomes possible for the affiliates to receive their commissions for the completed sales. In other words, it fully prepares its owner's website for efficient and profitable affiliate activity. From this point onwards, all the user needs to do is promote the store and drive traffic to it.
What do AllPlugin custom stores do?
Apart from buying and installing AllPlugin on an already existing website, it is also possible to order a ready-made AliExpress affiliate store based on AllPlugin.
This is a suitable solution for the people who don't want to deal with technical aspects of assembling an affiliate store by their own effort.
This custom store includes the already imported products. Thanks to the AllPlugin that powers this store, all the product links already include the client's AliExpress affiliate ID. To make it happen, the client needs to register as an affiliate first of all, get the unique ID, and inform the manager of it. The team behind the store will integrate the ID into the product links, which will make it even easier for the client to start making money as an affiliate right away.
Important: Neither AllPlugin nor AllPlugin custom store let the owners sell the products on their own behalf. A store powered by AllPlugin can't accept orders and buyers' payments – it only redirects the buyers to AliExpress.
Who can benefit from AllPlugin the most?
As you can see from the explanation above, AllPlugin is perfect for the people who:
Are registered or plan to register as AliExpress affiliates
The plugin is exclusively designed for AliExpress affiliates. It lets them outsource complex and time-consuming technical tasks. At the same time, it allows them to solely focus on promotional efforts and earn their affiliate commissions quicker and easier.
AllPlugin costs $69, while the price of a ready-made AllPlugin store (with the plugin already included) is $99. So, lots of people can actually afford these solutions and start making money from their affiliate activity.
As they won't need any extra startup investments (it's free to register as an AliExpress affiliate), for them, it is the perfect opportunity to launch an undemanding and low-cost eCommerce business.
Don't have a background eCommerce experience
This business, indeed, is quite undemanding. It doesn't require the entrepreneurs to know anything about the actual management of an online store. The affiliates don't negotiate with customers, process financial transactions, or sort out product issues. They simply advertise the products online and motivate potential customers to go to AliExpress and complete their order there.
AllPlugin vs AliDropship: exploring AliDropship
And now, let's discuss AliDropship – another WordPress plugin that is also compatible with WooCommerce and used for the purposes of online business.
What is AliDropship?
AliDropship plugin is the solution that lets its users create and run fully functional online stores.
With its help, online entrepreneurs can automatically take product information (images, descriptions, client reviews, etc.) from AliExpress sellers and display it in their own stores.
Beyond that, they are also free to increase items' prices the way they like, and process all the in-store transactions from accepting client's payment to providing them with the tracking codes for the shipped orders. Therefore, the volume of profit they can get (the difference between the original AliExpress product price and the new marked up item cost) is basically unlimited.
In other words, AliDropship plugin suits the people who run a dropshipping business. This type of venture means that entrepreneurs sell products without manufacturing or buying them beforehand, and, as a result, manage a riskless business with no fear of going bankrupt.
What does AliDropship do?
Simply speaking, AliDropship turns any WordPress or WooCommerce-based website (even an ordinary blog) into an user-owned online store that works like any other Internet marketplace.
More specifically, AliDropship plugin:
Allows direct import of AliExpress products to the user's website
Automatically updates product prices according to the user's preferences
Connects the user's store with trusted payment gateways that enable smooth and secure money transfer
Automatically sends incoming orders' details to the relevant AliExpress sellers who, in turn, arrange packages assembling and orders delivery
Give the user the freedom to decorate and brand the store as an independent marketplace with no visible connection to AliExpress
Helps the user spread the word about the store thanks to a number of built-in marketing tools
And many more!
What are AliDropship custom stores for?
The users who don't want to complete the technical tasks of installing AliDropship plugin on their websites and setting it up can benefit from the custom store creation service.
In this case, a whole team of developers, designers, digital marketers, social media managers, and other specialists experienced in eCommerce work together to create a customised store that meets the client's preferences.
Who can benefit from AliDropship the most?
The diverse AliDropship plugin features make it a winning solution for:
Whether the plugin buyers have a limited experience in dropshipping or possess no relevant knowledge at all, they can still use AliDropship plugin successfully. Lots of the plugin users who had no background in eCommerce share their stories and prove that it's not impossible to make money online with this business model.
People looking for an extra source of income
Unlike the majority of other online business model, dropshipping doesn't put any limits on the entrepreneurs' income. The price markup isn't fixed or regulated in any way. Therefore, dropshipping profits solely depend on the intensity of the entrepreneur's marketing activity and the volume of products' price markup.
Clients needing a turnkey eCommerce solution
AliDropship plugin covers a wide range of dropshipping tasks which makes it a sufficient solution to launch a semi-automated online store. Obviously, its functionality can be broadened with a number of extra promotional tools. Still, for a newcomer, it is more than enough to use this plugin as a multifunctional foundation of an independent dropshipping store.
AllPlugin vs AliDropship: summing it up
As you can see now, AllPlugin and AliDropship plugin are completely different solutions. Each of them solves highly specific issues, and therefore, is only suitable for a particular type of online business.
AllPlugin is a great pick for AliExpress affiliates who don't want to run their own online stores and simply want to receive affiliate commissions for every AliExpress purchase they stimulate. AliDropship plugin is a universal tool for online entrepreneurs who want to run their own dropshipping stores and be in full control over their profits.
There's a huge difference between the plugins, right?
Comparing AllPlugin vs AliDropship, you can note that each of them meets the needs of a certain client audience. Now, think about your online business goals – and choose the solution that suits you better!