Get Your Own Money-Making
AliExpress Dropshipping Business Today!
Get ready to earn with AliExpress dropshipping!
Up to a
2,000%
profit margin
100 million products available
100,000+ trusted suppliers
Free shipping worldwide
Zero hidden fees or taxes
How much can you make with AliExpress dropshipping?
Use this dropshipping profit calculator to learn your potential earnings!
AliExpress supplier price
Amount of sales per month
Your monthly profit:
*Plus AliExpress cashback 8%
AliExpress cashback depends on the product category, country,
and the number of purchases
There are no limits — all you need is just to start!
Want to know how to get this profit?
Start your own dropshipping business with AliDropship
Our AliExpress solutions are suitable for every type of entrepreneur. Whether you want to build your own store ground up or start with a free turnkey ecommerce store, AliDropship is your go-to for a successful online business.
Choose from these options:
Get a free dropshipping store
Our team builds your online store from A to Z

You select from the most profitable ecommerce niches

You get your catalog filled with proven best-sellers

A personal manager guides you through every step

No work is required from you, and no experience is necessary

You get a turnkey business ready to bring in profit
Get my store for free
Try for free for 14 days. $39/month after trial. Cancel anytime
Build a store yourself with the AliDropship plugin
Easy to install and customize

One-click import of top-selling AliExpress products

Set your profit margins exactly where you want them

Easy management and marketing with our automated solutions

Choose from an array of add-ons to further boost your traffic & sales

Fully-automated order fulfillment for 24/7 sales
get AliDropship plugin
One-time payment of US $89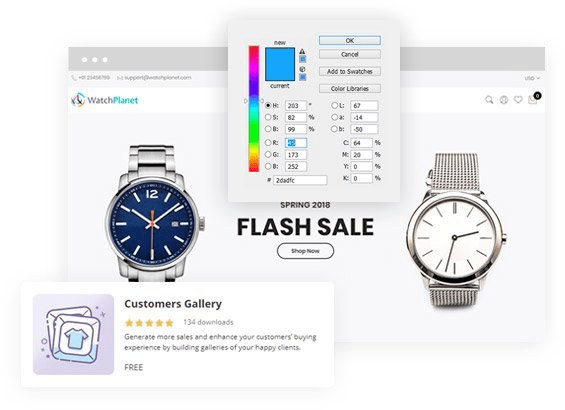 Here's what our customers say:
"I purchased a custom store from AliDropship and I really liked the procedure and the way they helped me to open the store. We were connecting on Skype, answering every day, really fast, to all the questions that I had, all the things I wanted to know about. I don't know a lot about building a website, and the price was very good!"
"If you are doubting on how to create a website, I really recommend you to try AliDropship because my website was ready in 3 weeks. Honestly, it's the best choice I would have ever made and I'm really happy about the result."
"It exceeded my expectations! The layout, the products, the service, all of it was top-notch. My favourite part about it is the About Us page. I love this webpage. How that was made up is just awesome!"
"I reached out, I paid for the Custom store, and someone reached out to me immediately. Suddenly the entire team was working on it! They did everything: they did SEO, they set up the email marketing, they set up the entire design… I had a manager just doing a logo!"
"When I ordered the service I found it very professional. They guided me step-by-step through the process. They guided me in choosing the domain name, the niche, the products, and they incorporated all my suggestions in the process."
"The designers did a great job when it came down to web design. I have no experience in designing online stores. They took everything into account what I had liked, the logos I liked, and the name I liked. They just did a great job!"
"I was looking for a website for my bicycle store. Upon signing up with AliDropship, their manager contacted me and also guided me through the process of designing the website. I have no experience in any web design, but the manager was very patient and guided me through all the process."
"I would like to say that we had no experience about the ecommerce at all. We had a small research on the Internet. And finally we had decided to buy from AliDropship Premium Stores the classic store "Buy It Carl" along with the marketing packets and the Social Rabbit Plugin. And like this we've started our journey..."
Vendi and Dimitris,
Czech Republic and Greece
"You don't need to stress over your inventory management or how to run your backstore. So, it gives you a tremendous opportunity to focus on your marketing activities that will give you sales and also profits."
"I would say what I like most about it is definitely the customer service. Everybody on the team is very responsive, seems like they want to help and they very adamant on helping me, they answer any questions I have. They put a lot of effort into trying to keep a good customer service base which is very useful."
"For starters, I chose AliDropship because it is 100% free lifetime because I tried other platforms like Shopify which have a monthly subscription. And I felt AliDropship was more fair for me. I have a job 9-to-5, 5 times a week. The money is not enough. So, I'm looking for something extra and in the long term, something as the main source for living."
"I loved how you can have a custom website built: you can actually go in there and you can choose your niche, you can choose how many products you want, and you can also choose from an add-ons range – from social media to marketing to digital advertising. I actually chose the Facebook and Instagram ads, and I'm very pleased with the results of all the work."
"When I first decided to start dropshipping, I had absolutely no idea what to do or how to start. So, I turned to AliDropship for everything – from custom website boiled all way down to advice on niche selection and logo design. The entire experience was incredibly easy, and this is coming from somebody with absolutely no knowledge on website design, WordPress, or setting up the ecommerce store."
"I checked a few options. AliDropship seemed to be the best, had the better options, better price points, offered everything I needed, really, from the store. The automation tools from the AliDropship are great - Social Rabbit, for example. I also like the ability to import products directly from AliExpress before making them live on the store, which is fantastic."
"My favourite thing about AliDropship custom store is that once the store is ready, they will give you a complete guide on how to effectively and efficiently run your custom store. And not only that: in addition to that, you will get lifetime support from AliDropship team."
Sounds too good to be true?

See MORE feedback from the community:
Rated
4.6
out of 5 based on
1,036 reviews
on
Keisha Diaz
June 6, 2023
Amazing and user-friendly tool. Perfect for beginners starting their business, offering a wide range of features and add-ons to assist you. Their customer support is exceptional, always ready to help and extremely polite.
Aydin George
June 6, 2023
I'm extremely happy with AliDropship! The customer service is consistently top-notch, and their team of experts is exceptional. When I encountered issues with certain plugins, they swiftly resolved them, showcasing their commitment to excellent customer support.
Lincoln
May 30, 2023
Your customer support is outstanding. It's the best I've experienced, with your prompt assistance and quick responses. I'm thrilled with the exceptional work you do. Keep up the great work, it's truly excellent. Thank you so much
Christopher "CJ" Baker
May 2, 2023
I've found this company to be reputable and helpful with their support. Questions are answered promptly and expertly. 10/10 recommended. I'm building my store using this plug-in, pleased I did my research, excellent value!
Unio Enterprise
Mar 19, 2023
I would highly recommend AliDropship to anyone who needs a reliable dropshipping plugin with an efficient support team. Their dedication to providing excellent customer service is truly impressive, and I'm so grateful for all their help. Thank you again!
J. Wetzel
Feb 19, 2023
I have been working with AliDropship since January 2023. Everyone involved have been helpful and quick to respond. I recently worked with Nadezhda to set up my Social Rabbit Plug-in. She is a genius, in my book.
Bill
Jan 22, 2023
One of the best support I have had with Marina, she is professional and have a very good knowledge of what they sell, the themes and plugins are very helpful to resource products and also the new Alibaba Plugin, I will check it as I am going to purchase it soon.
Real people. Real success
AliDropship solutions are creating
a wave of buzz with dropshippers just like you
Whether you're a total newbie or a seasoned expert with a multi-million dollar
turnover — we have the exact solution you're looking for!
Get a ready store for free
Don't have the time or patience to build your own website? Then let us do all the heavy lifting for you! We'll build you a beautiful store you'll be thrilled to put your name on. All for free!
Cash in on huge profit margins
There are millions of AliExpress products at extremely low prices, so you'll benefit from unprecedented profit margins (read: thousands of percent).
Create your own store
When you invest in our AliDropship plugin, you can easily build your own AliExpress dropshipping store. The plugin offers all the features you'll need to build your own highly-profitable business.
Expand your business anytime
We don't limit you on the number of products you can have or the monthly sales you can get. Even if you have tens of thousands of products and millions of orders, you pay NO extra fees! It's our guarantee.
Full independence
Whether you build your store on your own or have us build it for you, you will have full ownership of your dropshipping empire. You keep all the profits and have complete control over your store.
Benefit from our services and lifelong support
We have a wide range of high-quality services to help you succeed through every phase of growth. We offer free personal support for every solution you order — so you'll always have us as your secret weapon!
Dropshipping secrets and tips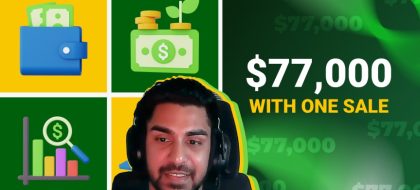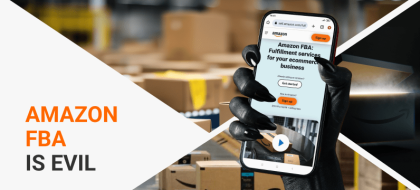 Ready to start your AliExpress dropshipping business today?
Choose from the two options below: get a turnkey ecommerce store for free or build a store yourself with the AliDropship plugin:
Featured on