5 Non-Typical Online Selling Tips To Generate More Traffic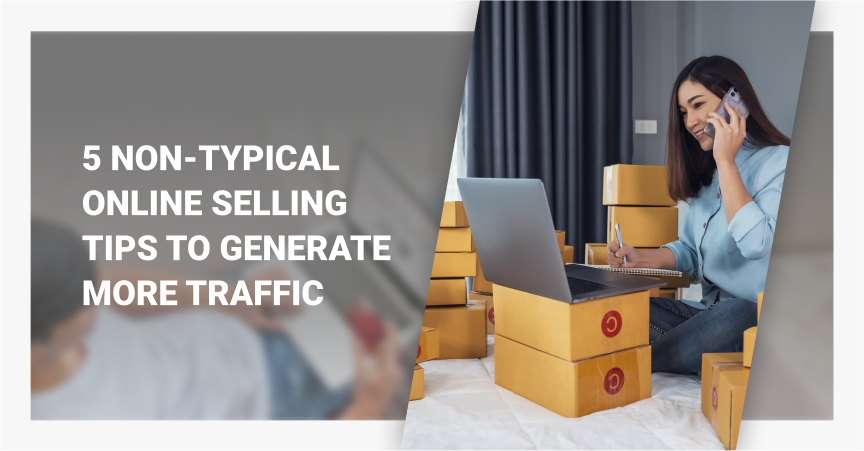 Ecommerce is one of the fastest growing and highly competitive industries. So if you want to come out on top, drive more traffic to your online store and increase your sales, sometimes you need to change the way you promote your store.
Of course, using e-mail marketing or making product pages more SEO friendly can still work, however, there are some fresh ways to improve your ecommerce business and sell more.
Here are 5 online selling tips you can consider to dropship products more successfully.
#1 Take advantage of user-generated content
It sounds strange, but even in 2018 many people are afraid of shopping online. They try to avoid online stores because of fake or fraudulent websites that suddenly disappear just after the payment completion.
Frankly speaking, these fears are not groundless. According to the Scam Tracker by the Better Business Bureau report, online frauds are responsible for more than $100 billion of private and company losses. So if you have a new web store, these days it might be difficult to overcome consumers' skepticism.
However, there is a way to earn your clients' trust. I am talking about user-generated content.
User-generated content (UGC) is any type of content such as photos, videos, reviews or blog posts that is created by your customers. People trust people more than brands, so if you want to increase the number and volume of incoming orders, UGC is a must.
According to statistics, 84% of consumers trust peer recommendations above any other sources of advertising. So this marketing tool should be in the bag of tricks of any online sellers.
UGC has some significant advantages over other promotion tools:
It allows you to earn people's trust;
It saves your time, because the content is generated by other people;
It is primarily free of charge;
It lets you grow your audience quickly.
Of course, if you have no orders at all, you should first take care about Search Engine Optimization and promoting your store through social media. However, if you have already gained some subscribers and fans, you can try out the following ideas to get more user-created content:
Offer people coupons or small gifts for leaving the most original comments;
Ask your clients to make and upload funny videos or images with your products;
Organize contests, auctions or quizzes;
Make up some challenges and encourage people to take on them.
One of the most inspiring examples of a successful UGC campaign is so-called Ice Bucket Challenge. I guess you have heard about it – a person has to dump a bucket of ice water on his or her head, and then challenge friends to do the same or donate to charity. The original purpose of Ice Bucket Challenge was to raise public awareness of the amyotrophic lateral sclerosis disease and encourage donations to research. However, it developed into a widespread Internet sensation and was a financial success. The ALS Association received more than $100 million!
If you try something like that, you will definitely draw attention to your store and make more online sales.
#2 Try live streaming to boost your online sales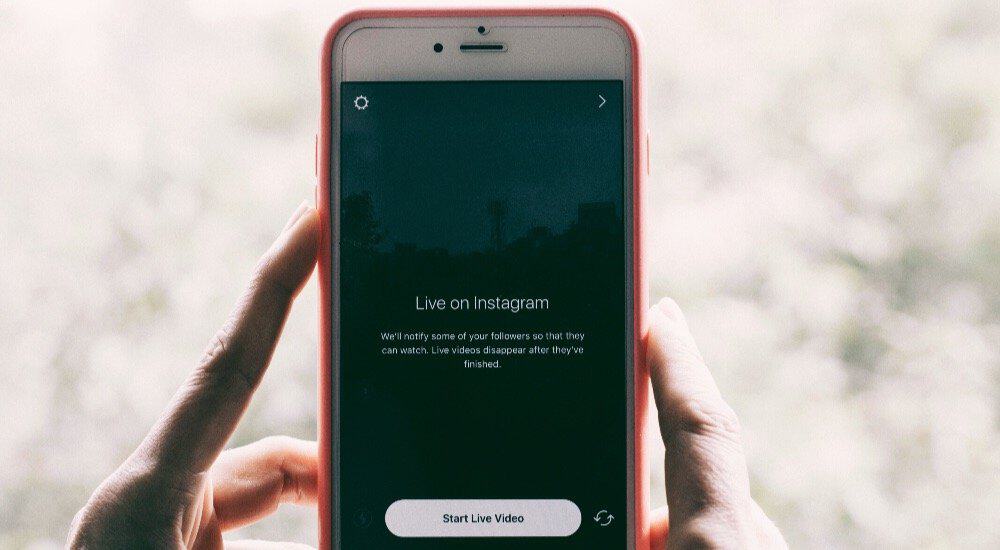 Another way to drive tons of customers to your online store is using live-stream videos. The research indicates that 63% of people ages 18-34 regularly watch live-streaming content. It helps them stay informed on the latest news and learn more about the things they are interested in.
There are many ways to stream live videos – you can do it on the popular social media platforms or on the special websites. It's recommended to start streaming on Facebook because it has billions of monthly active users. You can create any type of content you want from webinars to behind the scenes videos – the main thing is to stand out from the crowd.
One of the essential conditions for a successful live streaming is a well thought-out plan of what you're going to tell your viewers about. It doesn't mean that you need to learn your speech by heart! Just sketch out some ideas, come up with a couple of funny jokes and be yourself. It sounds strange but when streaming you should keep talking even if you have no visitors right now. If someone comes to your stream and sees a person sitting in the chair and mutely staring at the screen, he or she will leave you. In addition, you can notice someone's presence only in a few minutes after their coming.
#3 Look for collaborations
On the Internet, you can find a lot of websites with the idea similar to the niche of your store. Get to know their owners and try to work together. You've probably noticed that all popular (and upcoming) bloggers on YouTube constantly promote each other and always try to be in the limelight. They interview each other, comment posts, give free consultations, create guest blogposts, etc.
You can do the same! Find like-minded people on the Internet or contact entrepreneurs on our forum and start recommending each other. If you want to sell online more, playing in a team will be extremely helpful, because you will get 2 or more new audiences and unlimited sources of ideas.
When you are looking for people to work with, make sure you have approximately the same number of followers. If your community has 10 thousand members and you want to collaborate with a person who has 12 thousand members – it is ok. You are on the same level. However, if the difference is much bigger, one of the parties will not interested in such activities.
#4 Use memes to refresh your online selling strategies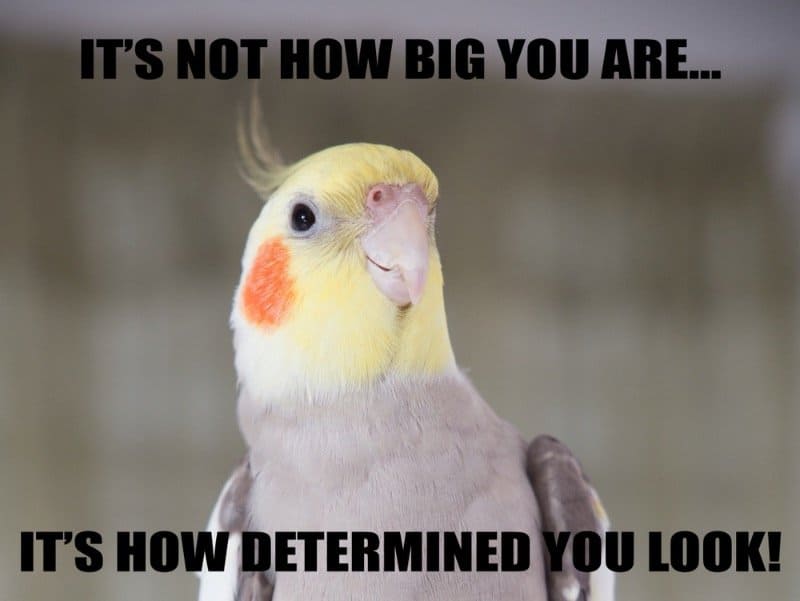 Nowadays memes are a huge part of Internet culture and an excellent marketing tool as well. They allow marketers to engage any generation and audience because they use the greatest weapon of all time – humor.
When it goes to using memes for your online business promotion, you have 2 options: try to create a new meme from scratch or take a popular meme and adopt it to your business. On the one hand, copying memes seems a bit unoriginal, on the other – these memes are memorable and catchy, so you can hit a jackpot when using them.
Some years ago, the startup company HipChat set up a billboard with the "Y U NO guy" meme on it. The results were overwhelming. According to their blog, when the billboard appeared, the search traffic for their company increased by 300%. Another example is from BarkBox – a dog-themed website that is well known for its subscription service. They use funny animal-related memes and constantly get thousands of followers on Facebook and Instagram.
No one knows which memes go viral and stay popular for several years after their creating, and which die a death within days. However, memes are something you should not ignore when selling online.
However, EU citizens need to work with memes carefully. Recently, the European Parliament has voted in favor of a new copyright directive. According to it, any websites that have large amounts of UGC such as YouTube, Facebook or Twitter have to set up special filters that will scan all uploaded materials and remove those that infringe on copyright. Most memes are based on copyright images, so they can easily be banned.
Proponents of the directive say that internet users have nothing to worry about. Meme images are protected as parodies and aren't required to be removed under this directive. In any case, the Copyright Directive will receive final approval only next year, so by that time many things can be changed. By that time, you can think of enough of your own, self-generated memes and safely use them as your own intellectual property 🙂
#5 Remember the 80/20 rule
The so-called "80/20 Rule" should always be a big part of your online marketing strategy. The rule says that only 20% of your efforts will produce 80% of the results. For selling products online, it means that 20% of your content will give you 80% of all clicks and sales.
No secret, most people use social media to have fun. They chat with friends, follow someone's lives and get useful or entertaining information. They don't want to be objects of your promotion campaign. According to statistics, the average person sees over 5000 ads per day, so there is no wonder why people are becoming edgy when it comes to social media advertising. That's why only 20% of your content should directly promote your store. The other 80% should be interesting and entertaining blog posts, videos and pictures that appeal to your audience. Analyze all metrics such as likes, views, feedbacks, audience sources, retweets, and look for content your subscribers will love. The possibilities are endless!
Here were 5 online selling tips which use is crucial for your dropshipping business growth. Use all or some of them and start making much more money online!