How To Launch A Successful Side Hustle Rodney's Journey To $12,000+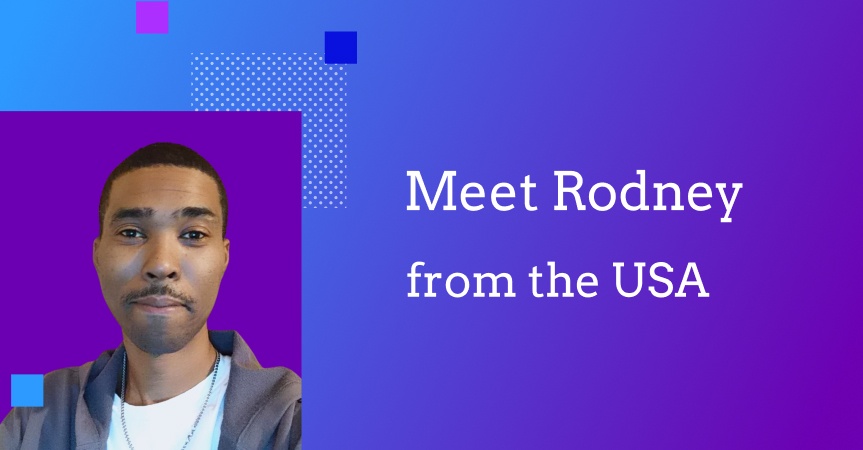 Ever been puzzled about how to start a side hustle that can potentially add a substantial stream to your main income or even fully replace it? Today, we are thrilled to introduce you to Rodney, our guest who's amassed a wealth of experience and is eager to let you in on his secrets!
Hi, would you like to tell us about yourself?
Hello! My name is Rodney T. Peaks Jr., a 35-year-old husband and father of two crazy lovable kids.
I've studied at Tesst College of Technology in Towson, MD in Networking Systems for about two years, and that was it for me: computers became not just a job, but a lifestyle. In fact, my education started from home with my family inspiring me into computers: I still remember dialing up just to get onto the internet!
Have you ever thought how to start a side hustle? Did this fascination drive your decision to launch a venture?
Absolutely! As a fresh graduate, I, like many others, was on the hunt for the elusive dream job. During this quest, the reality of student loans and adult responsibilities became stark.
That's when I discovered ecommerce, a learning tool that led me to my dream job, one that could offer my family and me our best lives. Who could imagine that you could enjoy the comforts of your home while earning more than a typical 8-hour workday?
How did you transition from contemplating a side hustle to making it a reality?
The recent pandemic played a significant part. Amid an already stable career, the widespread layoffs began, causing many to lose their jobs. I found myself seeking a source of passive income.
After conducting some online research, I found AliDropship's offer of a custom online store. This was the onset of my ecommerce journey.
Can you share some insights about your experience with AliDropship?
AliDropship turned out to be a top learning resource for my marketing team, which is my family: my brother, my wife, and my 14-year-old daughter, who single-handedly manages my second store. It's truly THAT straightforward.
AliDropship comes with a wealth of knowledge, ready for application on your own website. It offers marketing guidance, ecommerce tips, and necessary consultations with the team's advisors. We've never faced any technical issues and, most notably, we appreciate the effort invested in their research. This helps in finding new opportunities for revenue generation and ensuring customer satisfaction.
How are your stores faring? How many do you currently own?
I launched my first store about 8 months ago and got another one 2-3 months after. Now, my third store is in progress!
In 28 days, two of my already running stores made over $12,000.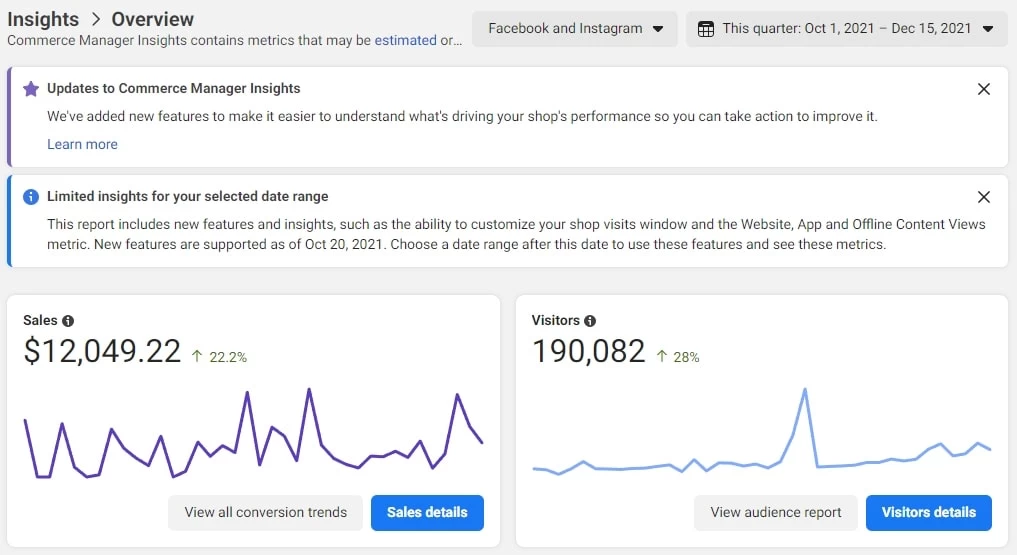 With my first website including over 34,000 products, my team has taken the time to explore and import just about all product types from from the Sellvia catalog: Fashion, Gadgets, Pet Products, Kids & Baby, Sport, Home, etc. And we started to see sales go up with Facebook and Instagram like crazy: about 247% growth over time!
Could you delve a little deeper into your promotional strategies? What advice would you offer?
Consistent work on SEO and backlinks is crucial for sustaining long-term sales and improving your store's ranking.
For immediate sales, Facebook and Facebook Marketplace are remarkably effective. Remember to tag all the products you post for free insights. Don't overlook the Facebook pixel for monitoring your progress. Also, ensure your Facebook and Instagram accounts feature engaging posts to maintain audience interest.
For paid advertisements, start small, perhaps with a daily budget of $10-$12, amounting to roughly $84 per week. Strategize your ad postings for when your customers are likely to be online for optimal results.
Plus, Facebook offers free services to assist you with your ads, providing up to 3-4 calls. Believe me, if you couple AliDropship's Facebook tools with Facebook's free services, you'll reap financial rewards. I recommend starting with AliDropship's Facebook tools and how-to materials, then reaching out to Facebook via email for a more comprehensive understanding of your upcoming tasks.
In your opinion, how can AliDropship aid those pondering over how to kickstart a side hustle?
In my quest for a service like AliDropship, I didn't come across any alternatives . Many companies make you purchase products in bulk to offer your customers faster shipping options and competitive pricing.
AliDropship has now become crucial to our day-to-day operations, boosting our sales and reducing returns. We chose AliDropship for its superior customer service, lots of benefits like swift 1-3 day shipping, marketing tools, how-to guides, and of course, ready-to-launch ecommerce stores.
Ultimately, the only thing that truly matters is customer satisfaction, and we firmly believe that AliDropship shares this objective.
How has your life transformed thanks to this side hustle?
This business is a full-time thing for me and it's paying my bills and my mortgage now – I left my job because of the pandemic and never returned to my career.
If you want a change of life, if you're tired of your old life, if you're looking for that passive income to sit home with your family and get more freedom, check out AliDropship right now. Try it for one month – trust me, it will change your life.
Rodney's story offers an abundance of inspiration for anyone contemplating how to start a side hustle that can take care of their bills! We extend our heartfelt gratitude to Rodney for his detailed account and advice, and wish him and his family continued success in their exciting ventures!