How To Dropship Computer Parts: 300+ Ideas To Make A Fortune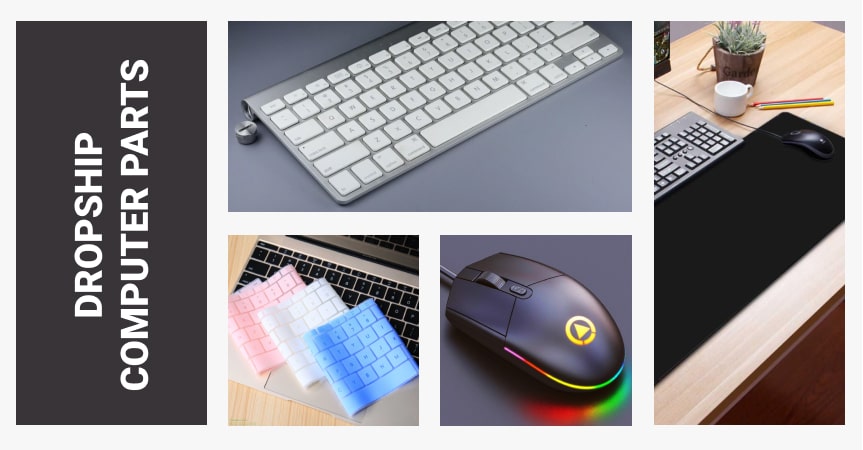 Do you own a dropshipping store or are you just starting your entrepreneurial path? Regardless of your current status, to achieve success in the ecommerce business, it is essential to reach a large customer audience and respond to its needs. Such an audience can be found if you dropship computer parts. Let's see what kind of profit opportunity awaits you!
Today, laptops and personal computers have become an ordinary part of everyday life. Whether it be for personal or professional use, there is no doubt that they are everywhere. Computers are made up of lots of parts and the sheer variety of these parts can be mind-boggling.
Moreover, consumers can set up their computer equipment as they choose fit – customize separate accompanying parts, set up additional hardware, and take care of their gadgets. Why not take advantage of this?
However, is it profitable to dropship computer parts? What are the best computer accessories for dropshipping? And how to take your ecommerce business to the next level?
In this article, we are going to share the most popular products you can dropship from AliExpress, thus creating a steady source of passive income. Let's get right into it!
The market demand for computer accessories
Why dropship computer accessories? As we've stated earlier, computers are everywhere and now it's pretty difficult to imagine our everyday lives without them. According to Statista, in 2019 almost half (47.1%) of all households worldwide had a computer. In developed countries, the percentage of households with a personal computer exceeds 80%. For instance, in the United States, 93.3% of households have at least one computer.
With Internet access becoming more accessible around the world, the share of households with a computer has steadily increased worldwide over the years.
In fact, the production and manufacturing costs of computers have decreased recently, which allowed companies to produce high-end products for lower selling prices. This, in turn, has led to various devices, like computers, becoming more accessible to customers.
It is worth mentioning that some segments of the personal computer market are increasing in value. For example, PC gaming is reaching new heights in popularity with the global market approaching $40 billion in 2020. Furthermore, in 2022 the global PC gaming hardware market is forecast to grow to close to $37 billion.
Additionally, the amount of PC gaming device shipments is expected to reach over 60 million units in 2020. Gaming laptops alone have reached a revenue of $12.1 billion.
Furthermore, if we look at some of the Google Trends results, we will clearly see that computer parts and accessories are always in demand.
Is it profitable to dropship computer parts?
What does all of this mean? With computers being in almost every household, it makes them a prosperous opportunity! Since there are many supplemental parts to a computer or a laptop, sooner or later, some of them are bound to simply break down. This means consumers are going to look to replace them with new items.
By establishing a dropshipping store that sells computer parts, you have a unique opportunity to reach a larger audience of people. What makes it more beneficial, is that there are several computer niche markets you can target, specifically where computers are used for:
Personal purposes
Work
Gaming and hobbies
The gaming industry is one of the core drivers for computer innovations, especially for PC design and its performance capabilities. Selling gaming computers accessories and components is one market you should definitely look into.
How to dropship computer parts from AliExpress?
From what you have read so far, you already know that there are several markets for you to target. But, how do you choose the products to dropship?
You don't have to worry about that since we have already picked out the best computer parts and accessories to dropship for you.
How did we come up with this list of items? We have carefully gone through AliExpress' product offerings and filtered out the search query to get the most popular products.
Specifically, we have chosen the following filters:
Free Shipping
4* & Up
Sort by the number of orders
Nonetheless, to find the best product offers, you can always set the same parameters for your search queries and look for the products yourself.
General tips for dropshipping computer parts
There are no clear directions on how one should manage their business. However, there are still a few general guidelines that can make your dropshipping journey much smoother and more profitable.
Trending product research
It is essential to put in the time to research the market and all of its trends. First of all, start researching trending products in your specific market niche.
You never know what kind of products might pop up and become the new hot item everybody wants. However, if you keep a close eye on the market and track all the various trends, you will have a higher chance of capitalizing on the best trending products.
Provide detailed descriptions
When purchasing a product online, we always want to be 100% informed about what we are buying. The same thing you want for your potential customers. And the way you do it is by providing detailed product descriptions.
With a detailed product description, you set yourself apart from all the regular online stores that have one-line descriptions or even none at all. Moreover, a detailed description will showcase the level of expertise you have in a specific field you are operating in. Thus, this will increase your credibility in the eyes of a potential customer and push him towards a possible purchase.
Get in touch with the suppliers
First of all, before even starting dropshipping, you need to contact a potential supplier and state to him that you are a dropshipper. This way, some suppliers provide various bonuses in the form of discounts or special coupons.
Aside from that, staying in touch with a supplier is a great way to keep track of how the orders are being delivered. What's more, by staying in contact, you can resolve any issues much quickly with support from your supplier.
Finding the best suppliers to dropship computer products
If dropshipping computer parts seems like a great way to generate a source of income for you, then one aspect you should pay special attention to is finding the right dropshipping supplier. In the dropshipping business, the supplier takes responsibility for pretty much half of your duties. He is the one who stores the goods, packs them, and ships them directly to your customers. So, it goes without saying that it is crucial to find a trustworthy supplier.
To find a reliable supplier, you must analyze the store as a whole. To do so, by hovering over the name of the supplier's store with your cursor, you will be able to see how long he has been operating, what's the store rating, and how many followers the store has. Furthermore, you can read the reviews left by other buyers on his store page. This can help you fully evaluate the supplier's credibility.
Nevertheless, if you don't feel like browsing and searching through the endless sea of AliExpress suppliers, you can look for them in our own database! It is called AliDropships Insights.
There you can find the hottest products for your online store. As well as, the most profitable niches and reliable and time-tested suppliers.
Now, let's look at our selection of products!
Computer parts
Mice
Keyboards
Mouse Pads
A set with mice and keyboards is not complete without a mouse pad!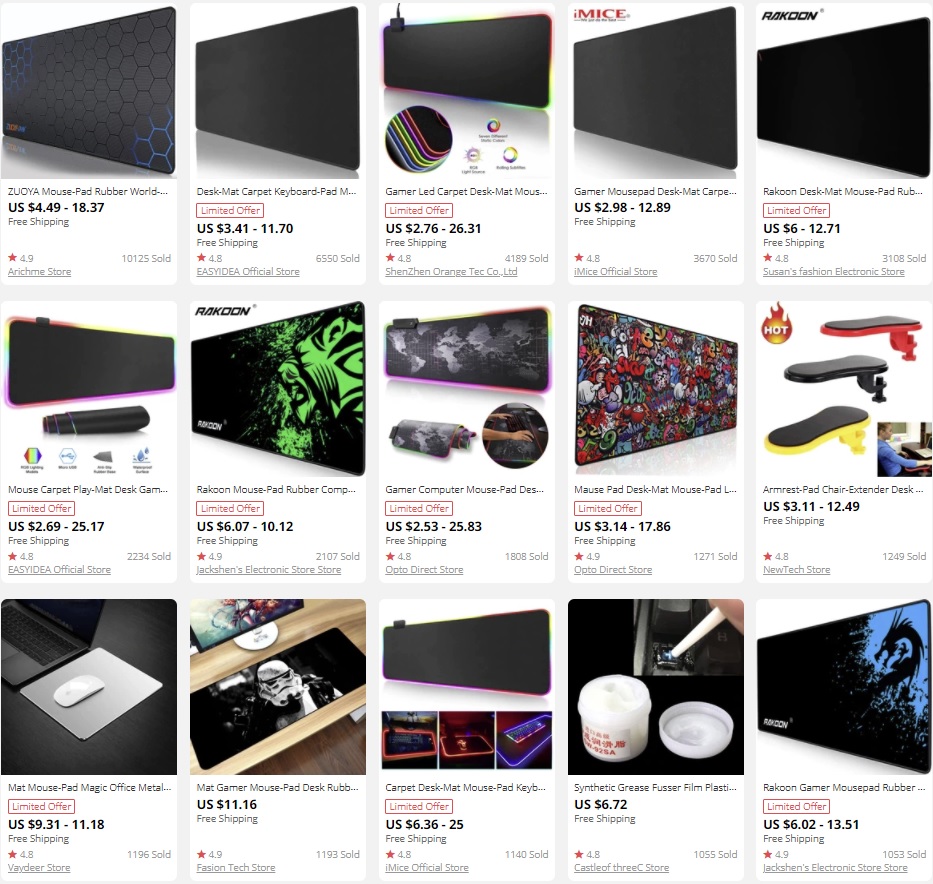 Speakers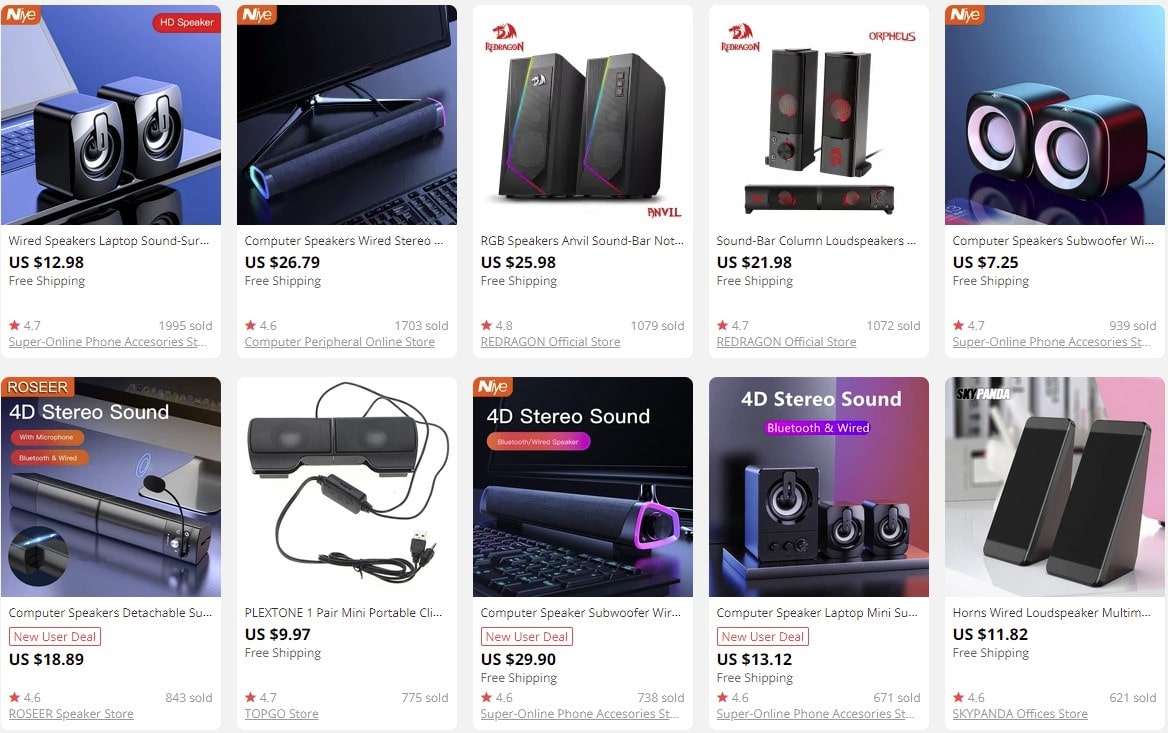 Laptop Peripherals
Batteries

Laptop stands
To make the experience of using a laptop even better, you can offer laptop stands and cooling pads.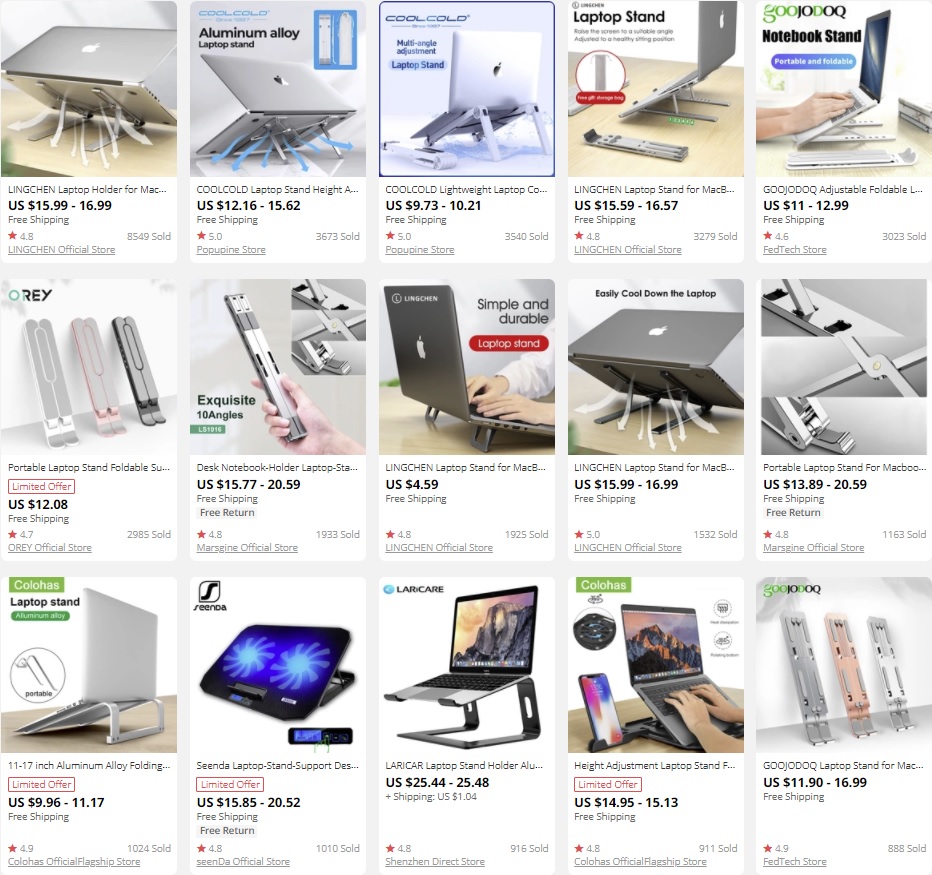 Laptop Cooling Pads

Also, you can offer to customize laptops by selling stickers. Or, to ensure that the laptop is clean, offer covers for the keyboard.
Laptop keyboards covers and stickers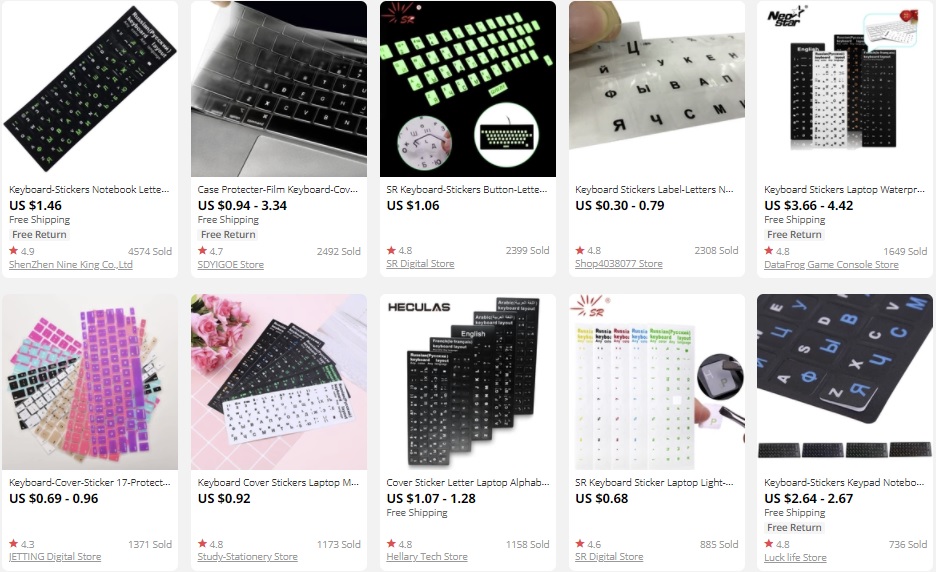 Laptop bags & cases
How to make a more comfortable laptop experience? You can offer laptop bags and cases!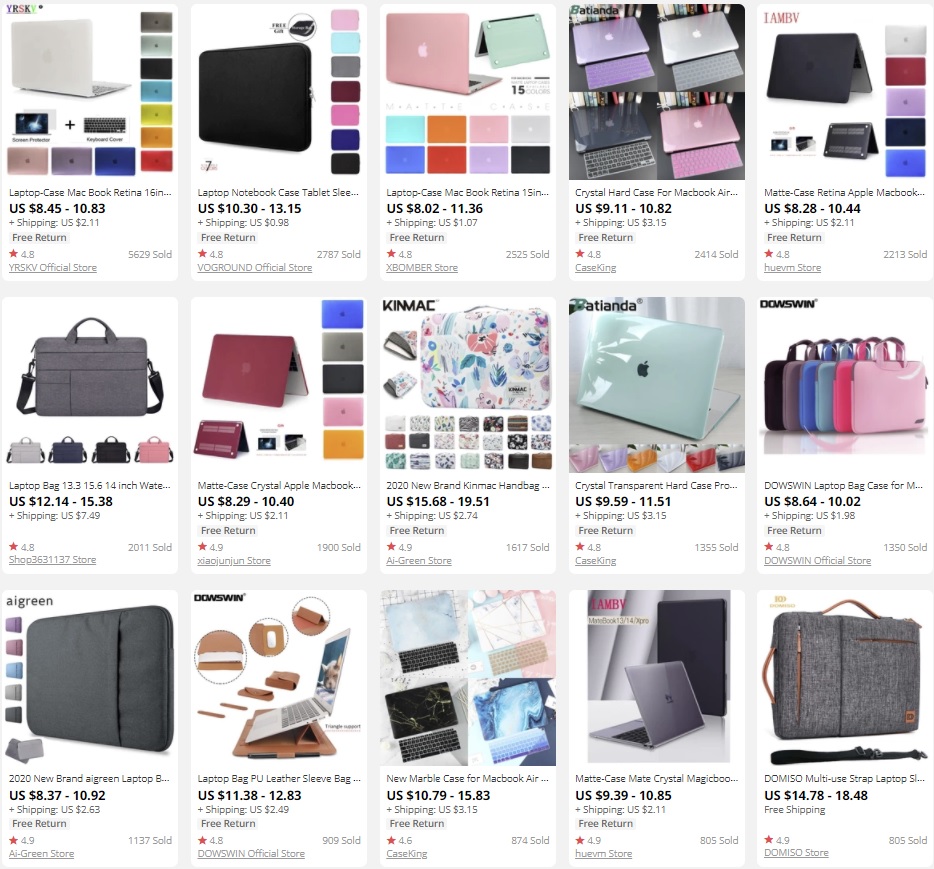 USB Gadgets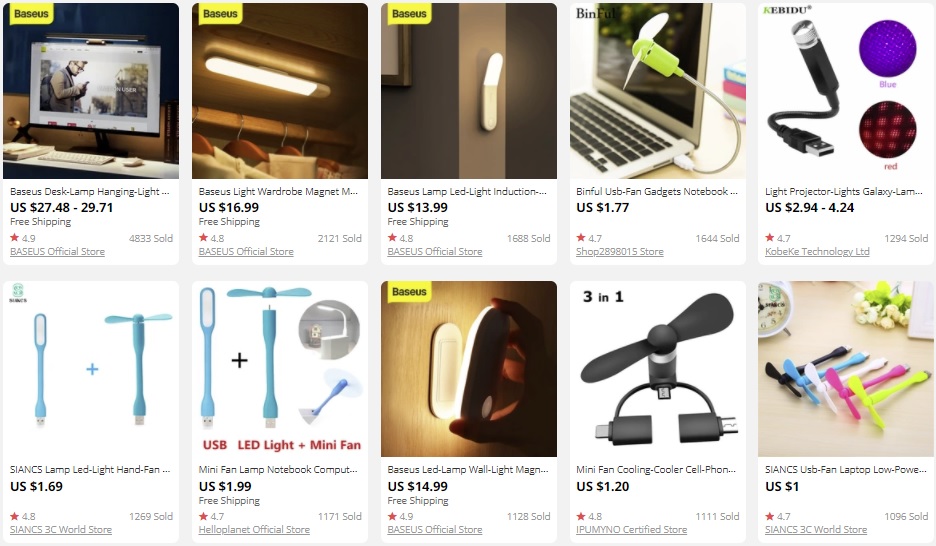 Computer peripherals
Card readers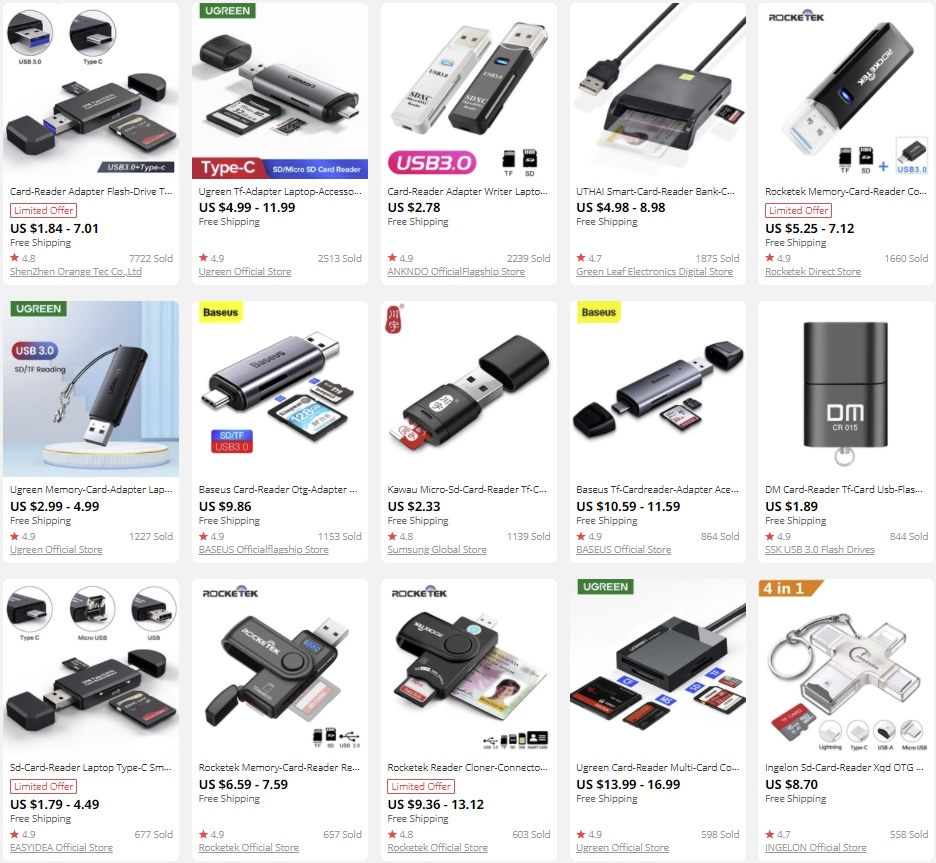 Graphics card

USB Hub
External Hard Drives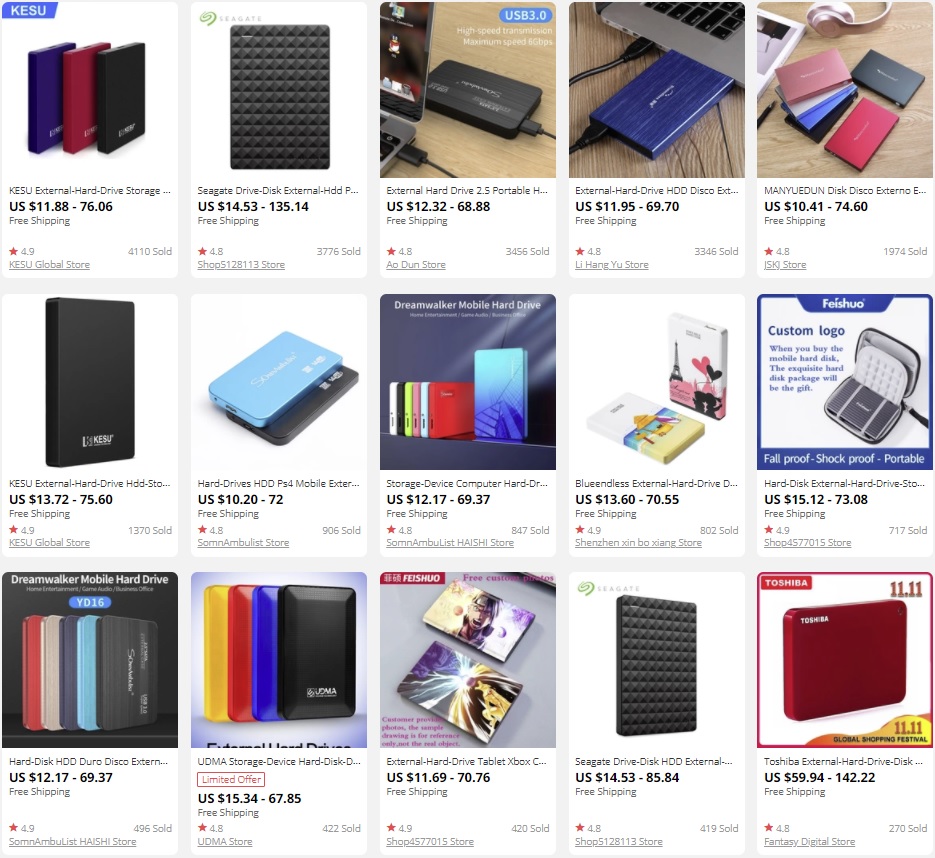 Hard drive bags & cases

Internal Solid State Drives
Memory cards
Adapters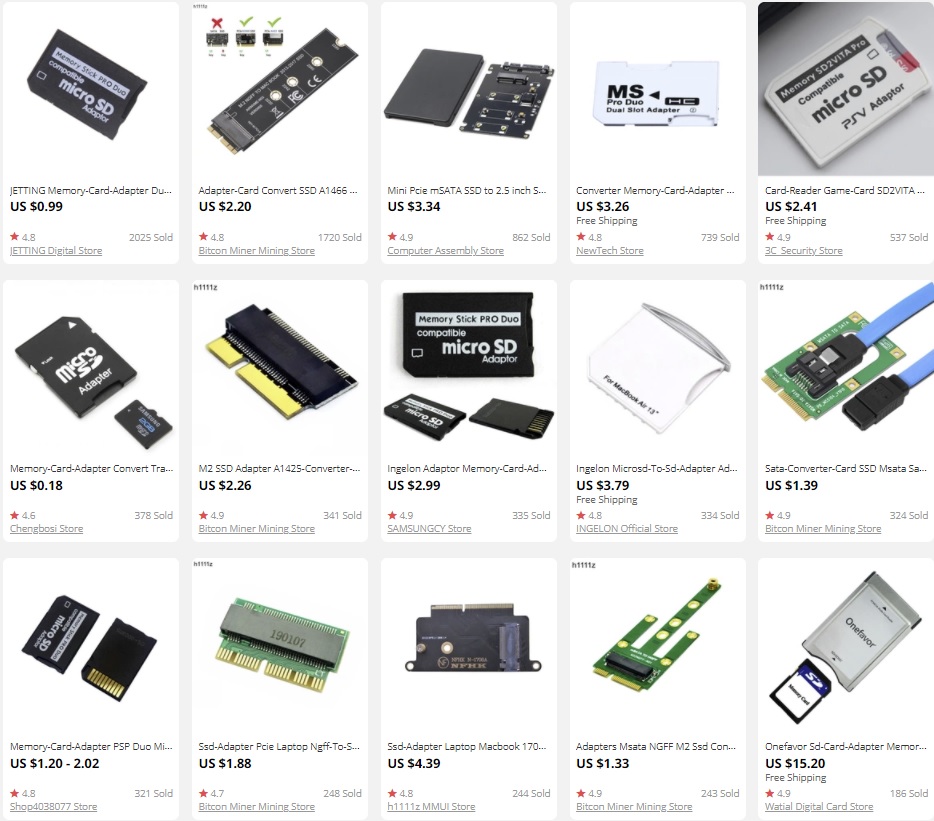 Cases
Motherboards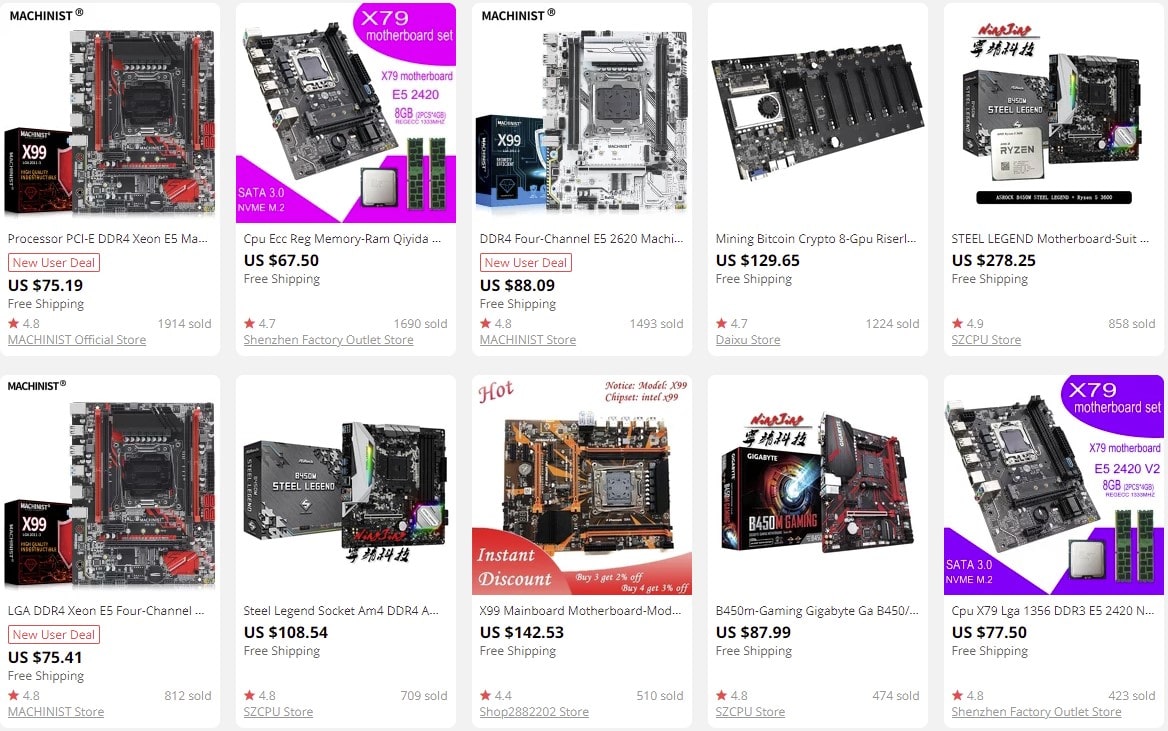 USB Flash Drives
Hobbies and gaming
Digital tablets
Gamepads
LED stripes

Device cleaners

Dropship computer parts: Final takeaway
Seeing how popular and widely used computers are, you can earn a considerable fortune if you decide to dropship computer parts.
Even if you already have an established dropshipping store, you can always start expanding and growing your business by importing various popular products.
So, how about dropshipping computer parts? The computer peripherals market is a market that keeps on evolving and you can always find new products to import to your online store.
As always, we hope that this article will help you successfully start or continue your ecommerce business. If you found this article insightful and wish to start your own dropshipping store, you can get a pre-built dropshipping store and start selling TODAY!