Guerilla Marketing Tactics That Work: 3 Real-Life Examples To Learn From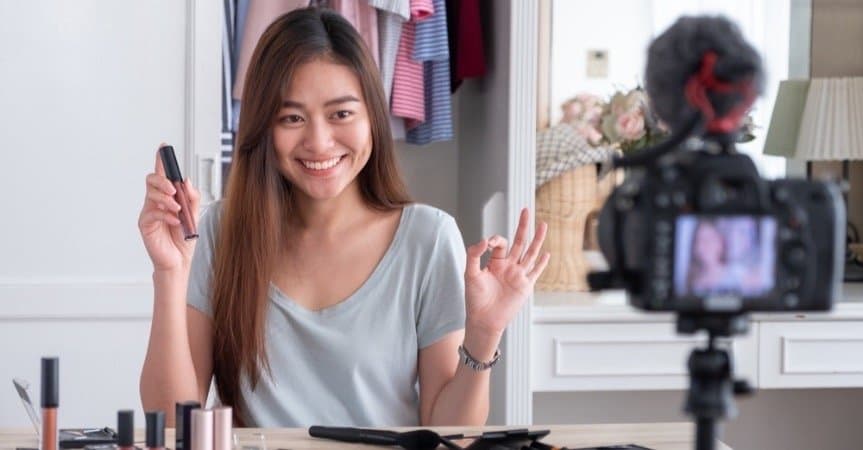 It's not about the big apes living in jungles, though it sounds really similar.
And it's not about warfare, though this type of marketing tactics is named after it.
So, what is guerilla marketing? How could you use it for your eCommerce business?
Let's find it out!
What guerilla marketing means and why you need to use it
What does your marketing campaign look like?
Does it include SEO,Facebook and Google Ads, other types of online promotion?
I guess, it does. That's how you're supposed to run your promotion by the book.
But…
There are a lot of commercials on the Internet, right?
Sometimes they seem a bit annoying, don't they?
Sure.
You can't deny the fact that Internet users are not big fans of straight advertisement. Usually we just brush it off. Thus, the better part of commercial is left dismissed by customers.
So, what is the solution for online business' owners to grab customer attention?
Of course, you can increase your spendings on your PPC campaigns so that people are flooded with your advertisements. Then, it's in the bag, isn't it?
Actually, nobody can say it for sure.
Even with extensive investments, this strategy is not always guaranteed to perform brilliantly – especially, if your niche is highly competitive or your PPC experience is limited.
In this case, remembering that your business should stay profitable, you might turn to the alternative promotional tactics – guerilla marketing.
Just like guerilla warfare, this type of marketing employs some unusual, unconventional methods to turn the tide.
The beauty of guerilla marketing is that it doesn't have to cost much money. Yet, it requires a high level of creativity.
The point is to get an emotional response from customers – to strike a chord.
For this, your actions should take customers by surprise. Sometimes – even shock them. But at the same time, you need to be careful not to scare or disgust them.
In other words, you need to think up something catchy and engaging to make people pick up on it.
Did you get it?
Yeah, it's hard to imagine how it should look like right away.
To wrap your mind around the guerrilla marketing tactics better, we need to take a closer look at some examples of it. Let's see what we've got!
Guerilla marketing in action
Example #1: A mascot of Susaki
Our first example is a Japanese town named Susaki.
A couple of years ago it was just a small city in the south of Japan. Those who weren't good enough at geography of this Asian country could hardly know of Susaki existence.
Then things changed.
To attract tourists, Susaki government appointed areal-life otter that has accounts on social networks as an honorary tourism ambassador of the city. Its name is Chiitan.
It was already interesting, wasn't it?
Right…
But, it's not the whole story.
Having their own mascots is common practice in Japanese cities. In Susaki, the official one isShinjokun the otter.
But, the thing that made Susaki emerge in the world news headlines was Shinjokun's double. An unsanctioned mascot of Susaki named after the city's tourism ambassador Chiitan. Here he is, in the picture below.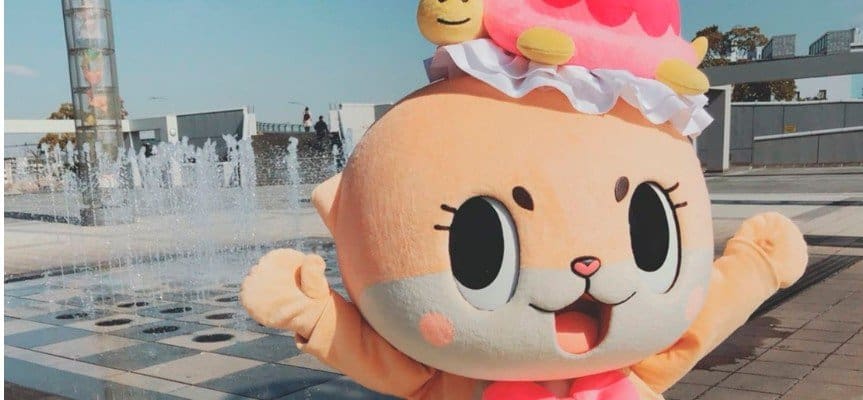 Looks cute, right?
But…
Appearances can be deceiving!
If you look into Chiitan's Twitter account, you can notice that the thing that's brought him and Susaki to fame isn't his cuteness.
Actually, Chiitan is famous for going around and doing some crazy stuff. You can see him turning over cars, breaking things, kicking somebody, etc.
In one of the videos called "Chiitan going to visit your house", he's taking a baseball bat with him before dropping into "your house".
Funny?
Definitely!
Confusing?
Yeah, a bit.
The point is, people are getting emotionally involved.
I don't know whether it was a Susaki government's plan or someone else idea, but the number of Chiitan's followers on social media is constantly growing. And somebody is making good money out of this.
Example #2: A man at Manchester airport
If you asked me to name a company that is ahead of the curve in guerilla marketing tactics, I'd say that it's KLM – a Dutch airline.
This company knows exactly what to do to catch customer attention. It can created KLM-branded restaurants, radio stations and cash machines for a short time just to raise awareness about the airline. Or to bring in cute dogs to work along with its lost and found team for getting customer and media attention.
All of these marketing tactics are unusual and really effective. But, one KLM promotional campaign deserves a closer look.
The message of this campaign was that flying with KLM is extremely comfortable. And it took place at Manchester airport.
People who were arriving at the airport stumbled on a KLM-branded stage set in the building. On this stage, they saw a man sitting and reading a newspaper and…
That's all!
I suppose, you could be a bit confused.
What's unusual in sitting and reading? How can it be catchy?
However, this man was drawing much attention. People were pointing at him, discussing him and taking his pictures.
Why? Actually, for one simple reason.
There was no chair or something that could have propped him up. He was hovering in the air as if he was on the cloud.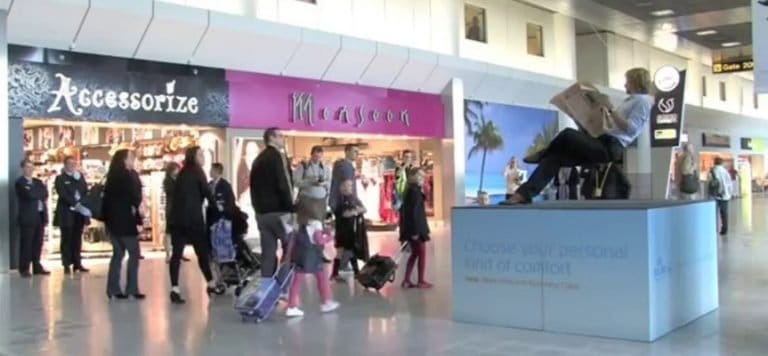 Of course, a man staying in this position for a long time can't be ignored.
How can he stay in the air like this? Why? What's supporting him?
This guerilla marketing tactic did the trick. It got people's interest and gave the necessary benefits to the company.
Example #3: Online break-up
It's hard to walk past people falling out with each other, isn't it?
Some unfolding drama or conflict in a public place would definitely draw a passersby's attention.
So, what if something like this was happening on an Instagram account? Let's say, a little break-up.
You don't need to rack your brain trying to forecast the outcomes. We've got such a story for you.
Everything started with an ordinary promotional post on Burger King's Instagram account.
Nothing special, right?
Then one guy decided to leave a kind of complaint claiming that his girlfriend had waited longer than usual to get her order.
Boring, isn't it?
But…
When his girlfriend turned up in comments, she pepped up the discussion.
It turned out that she hadn't been at Burger King at the moment. And the show that ended up in the break-up had begun.
Obviously, this quarrel didn't leave people cold. It went viral. People started discussing whether it'd been staged or not.
The thing had been done! Customers were talking about Burger King…
Summing it up: designing guerilla marketing tactics
Before you try to think up your own guerilla marketing tactic, let's list the things that could give you a hand in this.
You need actions to create a buzz. Words may not reach people while actions work brilliantly.
You should pose questions for customers, make them guess, and keep them intrigued.
Make people spread the word about your online business. Take them by surprise, shock them, make them involved.
Your promotion shouldn't be explicit. People don't like to be marketed. So, you need to create the sense that they're just having fun.
Use these tips as guidelines and try to come up with an interesting promotional idea for your business! The best part here is that it doesn't necessarily have to be an expensive strategy: if your funds are limited, you can still come up with a clever yet low-cost idea to perform.
As you can see, guerilla marketing tactics can work miracles for your eCommerce business. Have you ever seen an example of such promotion made by other companies? Feel free to share these ads in the comments section below!