8 Free Traffic Channels for Affiliate Marketing in 2021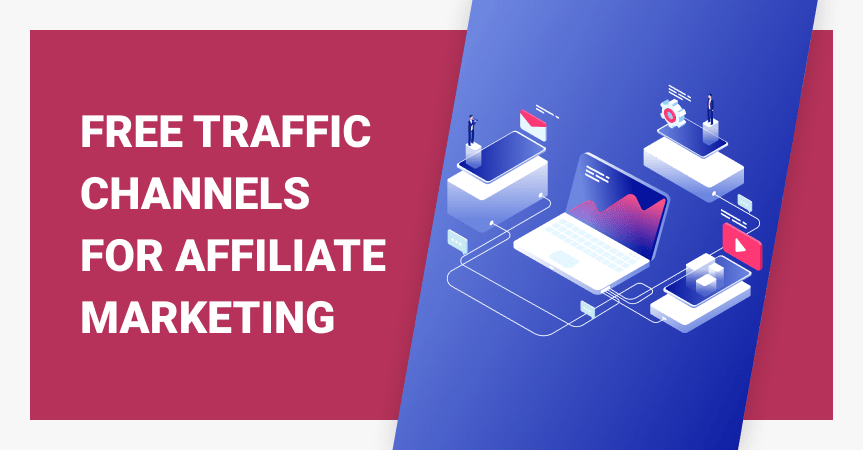 Affiliate marketing traffic is crucial for anyone who participates in an affiliate program. If you're in the ecommerce industry, you must be familiar with affiliate marketing.
For those who are unaware of affiliate marketing, an affiliate is a person who earns a commission by promoting another company's products or services.
To earn a commission, affiliates require internet users to come to their website through an affiliate link and make a purchase. The best way to get them is by attracting traffic by promoting your affiliate link on various internet channels.
In this article, we will look into the best free traffic channels for Affiliate marketing!
What is free traffic and why do you need it?
It doesn't matter how well-designed and thought-out your website or blog is if there is no traffic moving through it. As we've mentioned before, the only way for Affiliate marketing to work is by driving traffic to your website so that internet users could purchase through your affiliate link.
To your luck, there are many ways you can attract traffic completely for free!
Now, you must be thinking: "It's impossible to get FREE traffic!" And that's exactly why we've gathered a list of free traffic sources of affiliate marketing you can use effortlessly! Keep in mind though, for you to use these methods to the fullest, you must have an actual website to drive traffic to.
So, how to get free traffic for affiliate marketing?
#1 Search Engine Optimization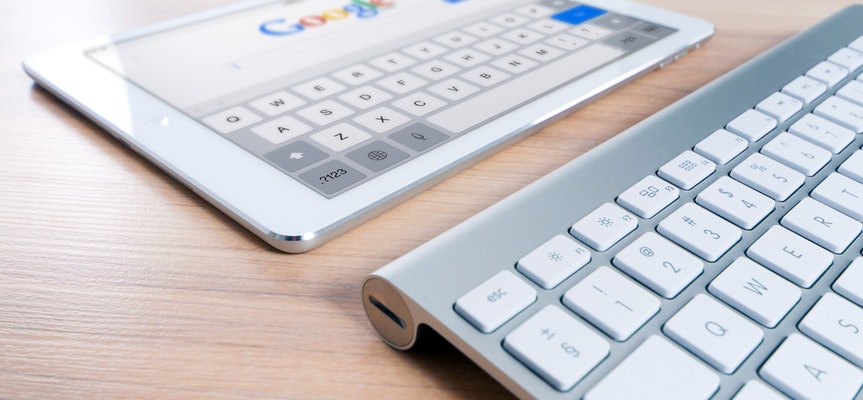 The first method we are going to discuss is Search Engine Optimization (SEO).
First and foremost, SEO is crucial for your website to be found on various search engines such as Google. To be more specific, SEO is the process of optimizing your website to be seen in search engines based on certain keywords and phrases. The better you manage to optimize your website the higher it will rank in the search engines.
The upside of this method is that you do not have to be a professional in Search Engine Optimization to optimize your website to generate traffic. To make your website SEO-friendly, all you need to do is search for specific keywords that are relevant to your niche or field in affiliate marketing. Once you've found the necessary keywords, you'll need to optimize your website based on the found keywords. Preferably, optimize each section of your website to gain maximum results.
Furthermore, to make sure your website matches Google's preferences – it's important to provide content centered around the niche you specialize in. Google values unique content on a specific topic far greater and views it as a more credible source of information. As a result, Google ranks your content much higher in the search rankings.
#2 Email marketing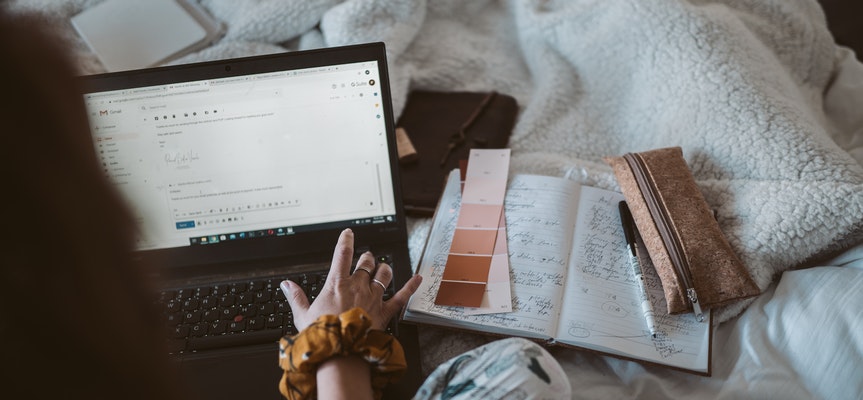 A great way to generate traffic and engage with your follower base is email marketing. How exactly does it work?
It's actually a rather effective way of keeping your audience entertained and at the same time providing them with something that will be beneficial to them.
To put it simply, all the major work with your subscribers will be built through auto-mailing tools. The actual process goes a little something like this:
Your visitors leave their email addresses in a form set up on your website
You create an email listing schedule for your subscribers
Write a list of email letters that will be sent out to your subscribers
Once you have access to emails, you can start adding them to your email list
Set up your auto-emailing tool and promote your affiliate link through newsletters, while providing your subscribers with great content!
#3 Start a blog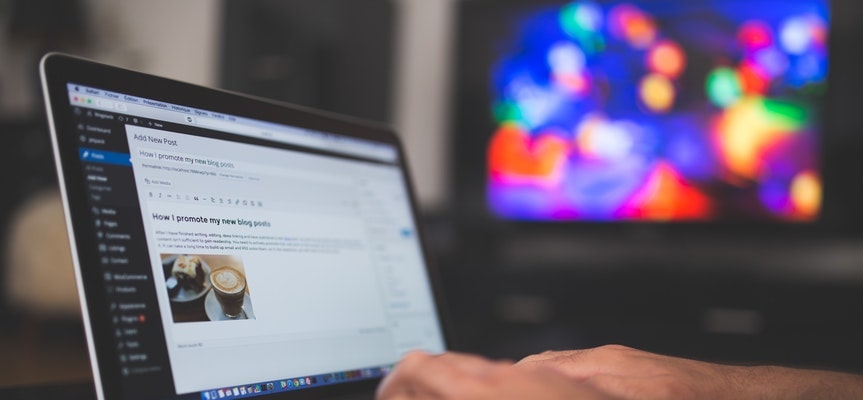 Your own blog can be one of the best sources for affiliate marketing traffic. If you start a blog posting unique content that is constantly updated – you will create another channel for attracting traffic from search engines.
The key to this method is to keep your content fresh and update it regularly. Moreover, make sure to make your blog SEO-friendly – it will generate far more traffic. Don't forget to mention your affiliate link throughout your blog articles to earn your commission!
#4 Guest posts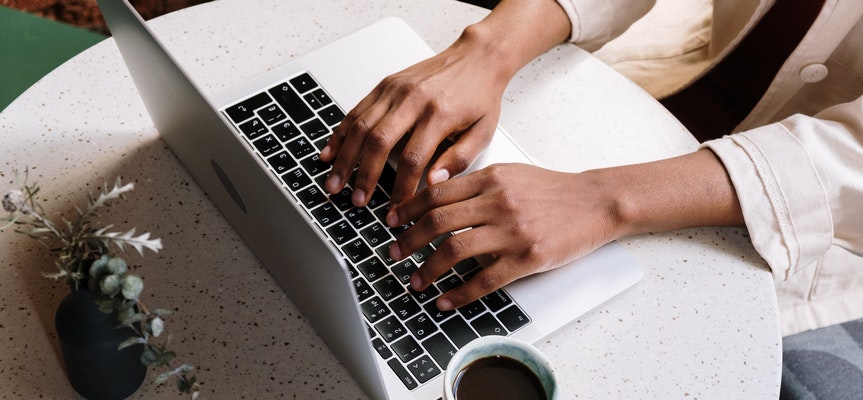 Another great method of attracting free affiliate traffic is by writing guest posts on other bloggers' websites.
To make sure you achieve the best results, choose the most relevant and high-quality blogs to collaborate with related to your niche. The following steps will help you get the most out of this method:
Create a list of potential blogs related to your niche
Contact the blog owner and verify if they publish guest posts and allow to put and promote affiliate links in it
If the answer is yes – provide them a list of topics you can review (better to prepare a couple of ideas in advance)
Write the post but be sure to prepare your bio with a link to your website/blog and your affiliate link in the text
#5 Social media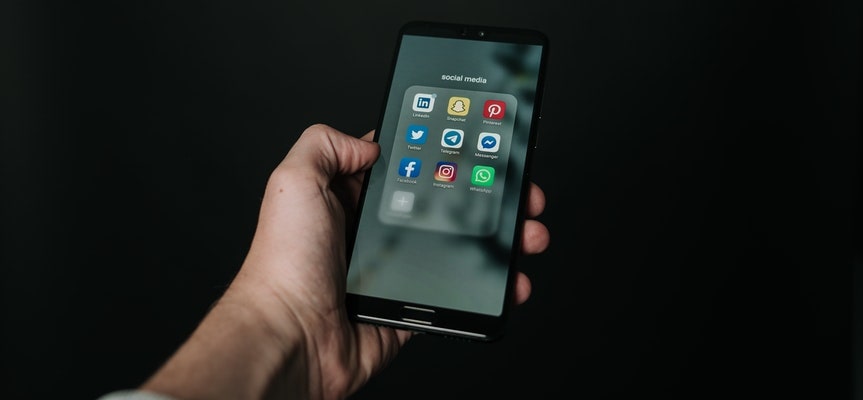 Social media marketing is one of the most popular means of promotion in the world today. It offers a variety of platforms and instruments for promotional purposes. However, to develop a proper social media marketing strategy, you need to carefully study each platform's specifications and user base. For example, each social media platform has different demographics.
The youngest user demographic you can find is on TikTok (13-24 years old). Instagram and Snapchat have a slightly older demographic (18-29 years). Pinterest on the other hand has a very diverse audience. And how can we forget about Facebook which has a far more mature audience of users compared to other platforms?
With that said, all of these social media platforms offer you a way to attract affiliate marketing traffic completely for free. How exactly do you do that?
Choose one of these platforms and make a profile dedicated to the product you are promoting and create insightful content about it. Or you can create your own profile and make content about your specific niche and its ins and outs, specifications, news, etc. Don't forget to mention your affiliate link throughout your content!
Additionally, on these social media platforms, you can simply join various groups closely related to your niche and offer expert advice or insightful knowledge, and at the same time share your affiliate link. Though, be sure to offer valuable information, to avoid any bans within these groups.
#6 Discussion websites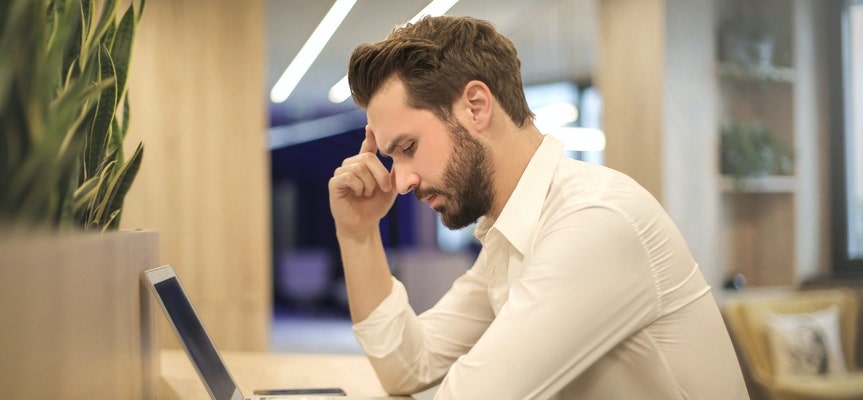 You can also find audiences on different discussion websites such as Quora or Reddit.
Quora is the best-ranked website for discussions on Google. It's a question-and-answer website where questions are asked, answered, followed, and edited by Internet users, either factually or in the form of opinions.
On the other hand, there's Reddit – one of the most popular websites in the USA. It is not only a discussion but also an American social news aggregation and web content rating website.
These are perhaps the most popular question-and-answer websites you can find that can turn out to be great places for promotions. However, the policy of these websites directly restricts posting affiliate links. Nevertheless, you can freely talk about your blog, social media pages, groups, etc., where you can safely put your affiliate link. So, showcase your knowledge about a specific topic and seamlessly mention your blog or any other platform you manage, where people can find even more useful info!
Besides that, remember the overall trick on these q-and-a websites is to find relevant topics and provide an elaborate answer to them. And keep in mind, no one likes spammers, unrelated content, or advertisements. So be sure that your comment holds actual value to the topic.
#7 YouTube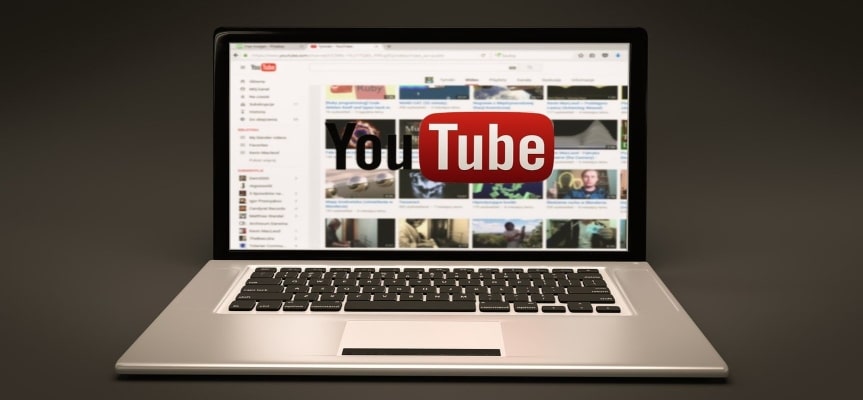 Another form for gaining affiliate marketing traffic is YouTube. This platform for creating videos provides a variety of content that you can leverage to your advantage. Some of the content you can create showcases products and services such as guides, reviews, comparisons, and unboxing videos.
What's more, YouTube videos are also indexed by Google, which means you will get traffic from both search engines!
Using this method, it's important to provide high-quality content and try to constantly improve the overall quality of your videos. Besides that, make sure to add keywords to your videos, titles, descriptions, tags, etc. And, of course, when uploading your videos on YouTube, don't forget to add your affiliate link in the description!
#8 Niche forums and groups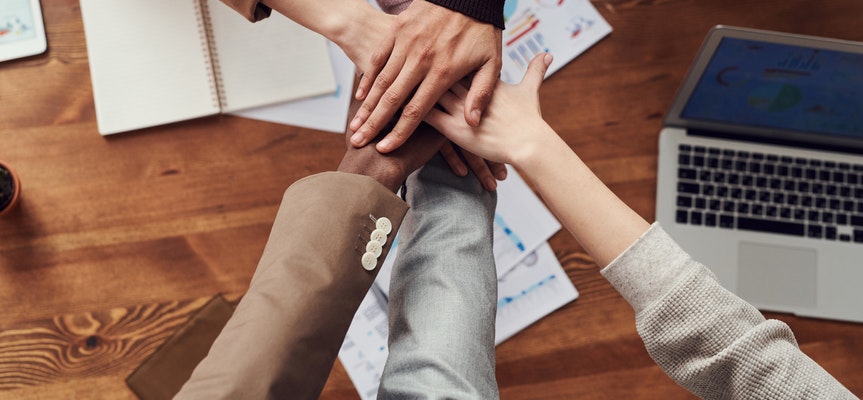 And the final method for getting traffic is writing on other niche forums or groups.
Using this method of attracting traffic, you'll need to find various niche forums on other websites where you can share your posts. It's important to provide context why you decided to write and share a particular post. If you don't do so, the visitors on these websites will simply view you as some kind of spammer and won't look at your content. So, find a group or forum that is closely related to your niche or the topic of the article, and share your knowledge.
Don't forget that each group and forum has its own rules and guidelines, so be sure to follow them.
Final thoughts on free traffic channels for affiliate marketing
Overall, all of these traffic sources provide a great way to attract traffic to your website completely for free. Your task is to research and study each method and platform and utilize it to get the best results. All of them have their own rules and guidelines you have to comply with. By implementing each method, you can expect to see more free affiliate marketing traffic over time!
Of course, to gain free traffic for promoting your affiliate link, you need to provide unique and experienced content. Furthermore, to come up with this type of content, you obviously need to devote the time and effort as well as have the motivation and a real interest in the product you are affiliated with.
If you're interested in becoming an affiliate and start making money simply by promoting other companies' products, join the AliDropship Affiliate Program and start benefiting from advertising AliDropship solutions!