How to Find That Entrepreneurial Spirit Within
Business is the business. To make money, it comes down to the basics of having a product or service that solves a certain need of consumers. Whether it's offering something essential like antibacterial and sanitation products or something fun like a party-planning service, the key to having your own business is finding something that resonates with you. Once you find what moves you to provide solutions and products that people want, you'll be unstoppable.
Today, we're going to talk about entrepreneurial spirit and how you can better shape your mindset to grow into a full-fledged business owner!
What it takes to have that entrepreneurial spirit
Find a passion
It's cliche, but find something you have interest and passion for. Once you find that, you can invest yourself more wholeheartedly since you're working on something you truly believe in and have knowledge of. Once you're an expert in your field, you'll be more inclined to grow and expand your business.
It's not always in your blood
Hey, not everyone is born a natural leader. Some people are luckily great minds and boundary-pushers by nature. Still, that doesn't mean you can't catch up or accumulate skills or a mindset that can take you far. Entrepreneurs are usually defined by these characteristics:
Unwavering in the face of failure
Confident
Self-motivated
Assertive
Creative
Aware of his/her offering to the marketplace
Have general business and finance acumen
Flexible with ideas
Risk takers
But remember, this doesn't mean you have to embody all these (or other traits that come to mind). Because not every entrepreneur is alike. No two persons with a vision or business idea are the same; and that's good, because it goes to show how differently we can all think and brainstorm.
Catch up (and build up) where you fall short
As noted earlier, you can learn and gain what you don't have. Because hey — neither you and I are perfect. But we can take courses and workshops or turn to resources such as podcasts and seminars online to boost our self-confidence, finance skills, or knowledge of the market.
Best resources boosting your entrepreneurial spirit
Ted Talks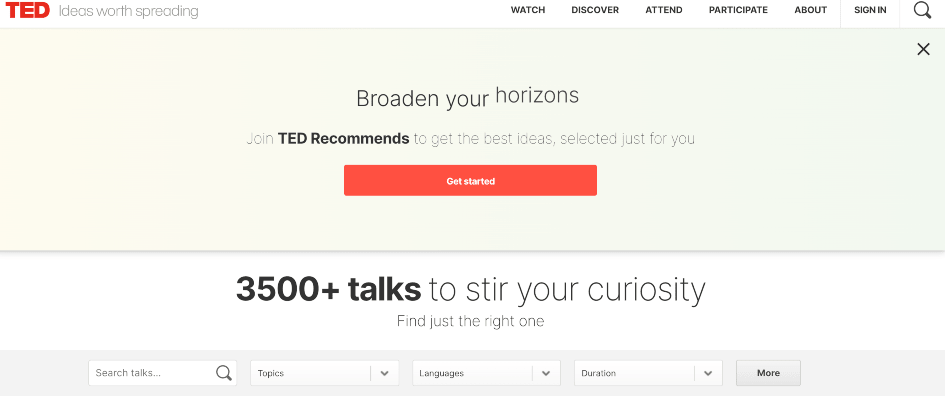 Probably one of the most recognized online platforms for inspiration, Ted Talks are speeches and presentations given by prominent figures or up-and-coming stars in sectors such as education, business, science, tech, and the creative sphere, and much more. Ignite something within and be moved by someone's story or wisdom. Ted Talks are also fit for the international market since talks are transcribed in over 100 languages of subtitles. Watch anything for free right on the website.
Books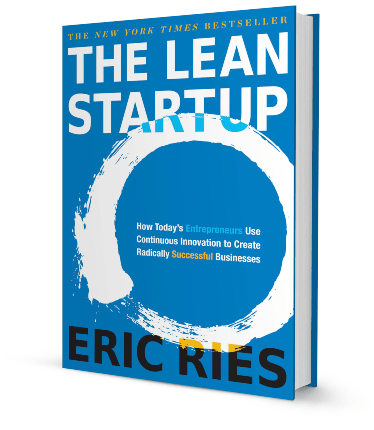 Ah yes — old-fashioned reading. Many entrepreneurs such as Eric Ries, Elon Musk, and Timothy Ferriss have authored books sharing their wisdom, experience, mindset, and advice to those out there with hungry minds and visions. Sometimes, it helps to read straight off paper to really encapsulate the words and thoughts of some of the most successful names in our world, right? And advice is always great when taken straight from the source. So, it's like teachers in middle school used to say — "read for success."
On the go with that brilliant mind of yours? Some books are available as audiobooks as well, so you can listen as you brainstorm.
YouTube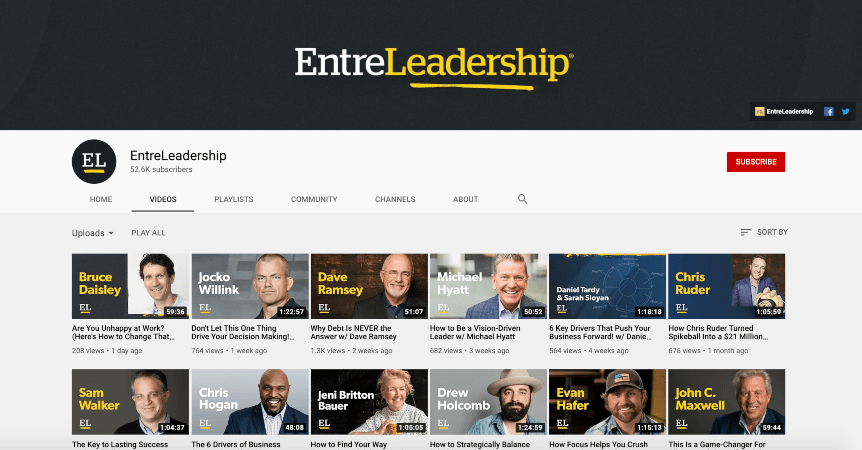 Obviously, right? As the go-to platform for video content, YouTube is a great destination to connect with and learn from entrepreneurs of all backgrounds. There's a ton of channels, such as EntreLeadership, which feature inspiring stories and thought-provoking videos to help you churn your creative mind. From small-name business owners to big-time hot shots, you can find on YouTube interviews, documentaries, and speeches from just about anyone who once had an idea and made it a reality.
Skillshare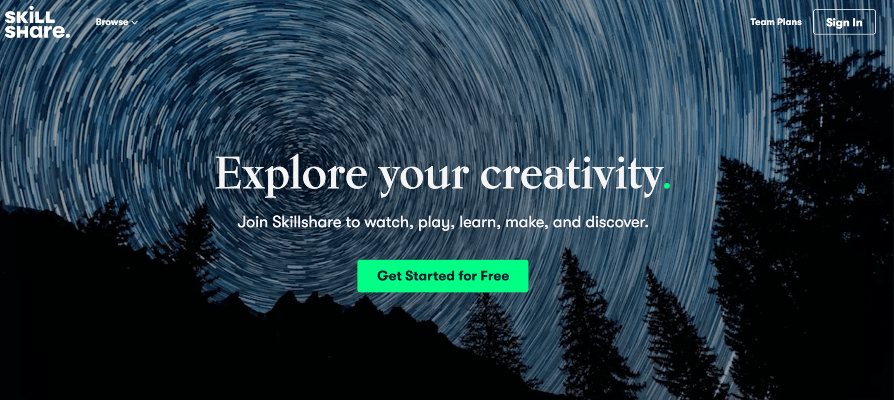 If you feel you need some brushing up on some skills, or just need to start from scratch on something, Skillshare is a go-to destination for classes ranging from photography to business and writing. You can become a one-man team by equipping yourself with a multitude of skills and knowledge, anytime, anywhere. Skillshare offers a free three-month trial to help you decide if the learning platform is right for you.
Forums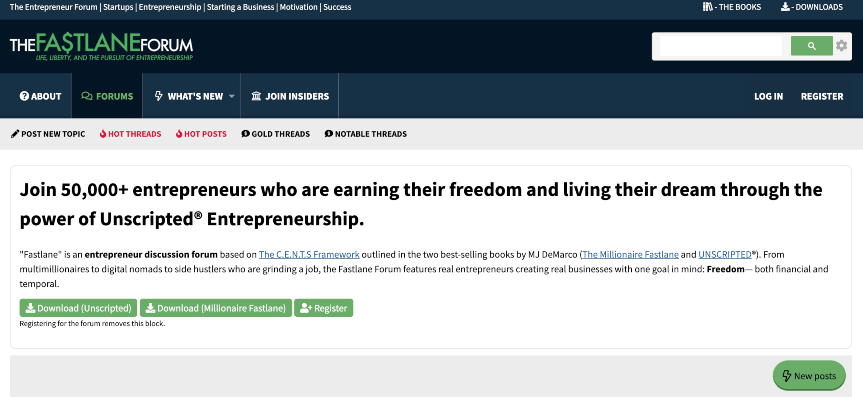 And sometimes, you've just got to talk it out…and get a fresh perspective on things. Whether you're seeking unbiased feedback or critiques of a model and idea, the Internet is a great place to get mocked and jeered, right? But no — connecting with other like-minded individuals (however cynical they may be) can be a great way to sharpen your ideas, thought processes, or get ideas on how to secure funding and investors. Whether a specialty forum like The Fast Lane Forum or a casual discussion site such as Quora or Reddit, talking and sharing your story online (or just seeking advice) can be incredibly helpful.
So how do you start?
If you have the right idea, a well-thought-out business plan, a product/service secured in mind, it's then time to secure funding. This is usually the biggest hurdle for most entrepreneurs. They have to pitch and sell their business vision to investors to secure funding, and it's not easy. You usually need a working and tested prototype of your product or a well-rung-out website or service platform that has proven success and potential to grow.
But remember: for most people, entrepreneurship means freedom — to be one's own boss, to call one's own shots, and to have a business to just call his very own. People with an entrepreneurial spirit just want to go out and find solutions to people's or society's problems. Whether a service or a product, it's about identifying and creating profitable solutions.
And at AliDropship, we luckily specialize right in that area. Because we create websites that, through dropshipping, allow any average Joe or Jane to become an ecommerce owner in a specialty product niche in just a few days.
How does dropshipping play into entrepreneurship?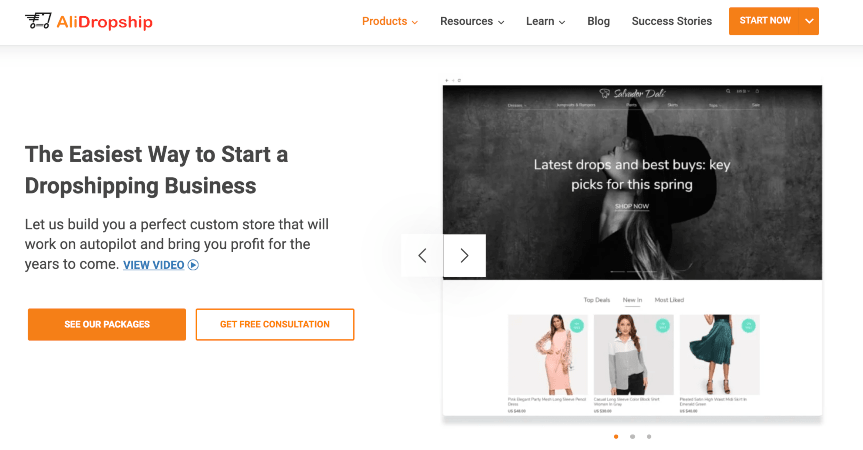 Well, let's start with how dropshipping benefits someone new to business. Dropshipping fits for people who want to sell products online; to sell something, you need inventory. And that means costs for you — sourcing suppliers, buying inventory in advance, and creating a functional website where shoppers can browse and buy your stuff. This all adds up, and it can take time to set up and get the right stuff and people in line.
At AliDropship, we simplify that process but either creating a custom dropshipping store for you or providing you ready-to-go established and premium stores you can buy and run as your own — product and suppliers all secured — all for just a one-time payment.
If you're struggling with the logistics of starting up a product-based business, we deliver a service that can make getting up and running on your own feet quicker than you'd expect.
If you're looking to create a service-based business, you can consider drop servicing.
The AliDropship difference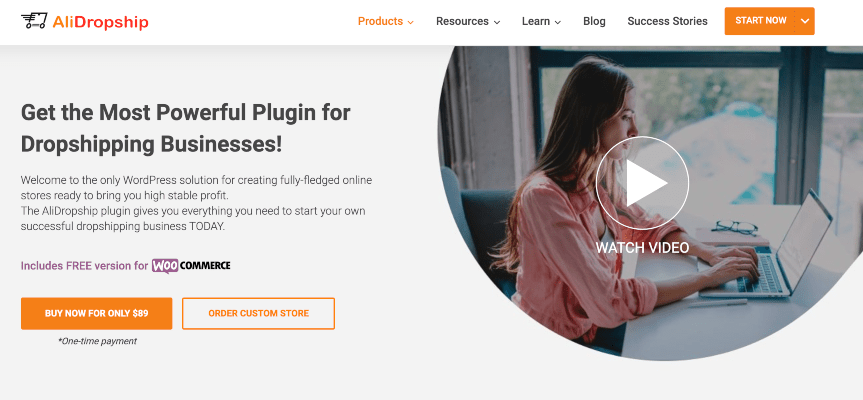 You can embody all the knowledge and vision of an entrepreneur. We, in turn, can help create a profit-oriented solution for you.
How do we make the road to entrepreneurship easier? Our expert team can work with you (or do all the work) by searching high and low for a promising, high-sales niche you can do business in. Our AliDropship plugin makes finding reliable suppliers on AliExpress a cinch, allowing you to import items straight to your WordPress- or WooCommerce-based store in just a few clicks.
Plus, from social media marketing to SEO and pay-per-click ads, our team of experts can help bolster your website so you can make more money, build a better fanbase, and live out the dream of being the own boss of your own business.
SUMMARY: Identity your strengths and what you can offer to the world. Every entrepreneur has different traits, but you can embody the entrepreneurial spirit through learning skills and being inspired by successful business owners. If you want a quick, hassle-free start to selling stuff online, AliDropship's dropshipping stores are a great custom solution to helping you start your own empire.