Dropshipping Holistic Products: Product Ideas & Tips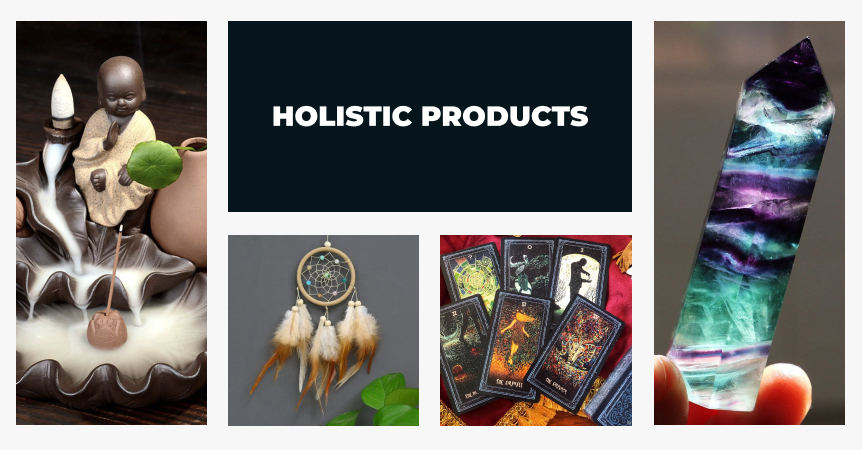 If you believe that spiritual wellness is as important as physical health, then how about launching a dropshipping store that sells esoteric stuff, mystic goods, and holistic products? Let's find out the potential of this niche!
What is a holistic lifestyle?
Some people think that 'holistic' means 'natural'. But it's not entirely true.
The term originates from the Greek word 'holos' which means 'whole'. A person leading a holistic lifestyle regards their life and health, mind and body as 'a whole' rather than as something consisting of separate parts.
So, true wellness, for example, means taking care of both the body and spiritual health. Like ancient people used both their knowledge of medicinal herbs and spiritual practices, modern people following this principle look for ways to lead a well-balanced life with due attention to different sides of every issue.
Such people prefer natural food and remedies or beauty products that won't hurt their skin or hair. Their lifestyle includes meditation and yoga, spiritual practices and alternative medicine, and more.
So, natural is holistic, but holistic is much more than natural. Essential oils are a good example of what you can sell in a holistic shop.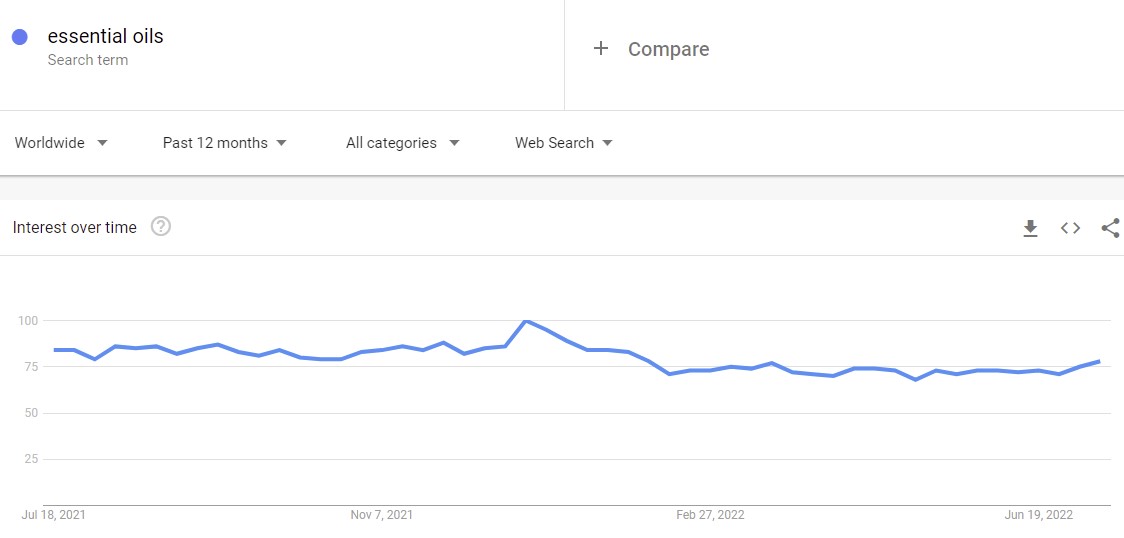 Moreover, if you want to dropship holistic products, there's also a wide range of other goods your customers may be interested in. You can sell yoga-related equipment, spiritual products, mystic products, esoteric items, and many more. As a result, you will get a metaphysical store, so to speak, that sells all kinds of related products.
Here's how the interest level for dream catchers has been changing according to Google Trends: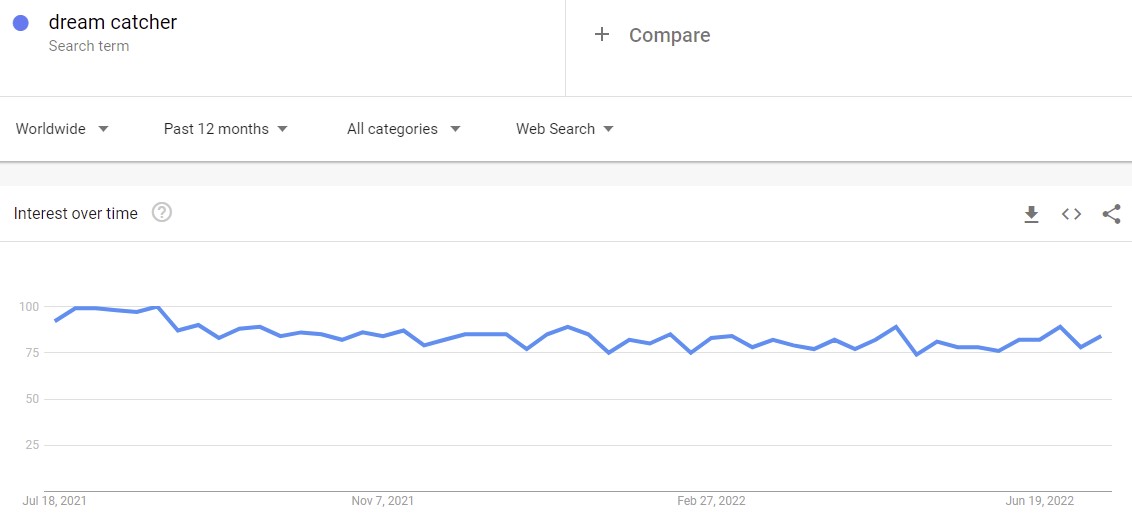 But we'll get back to what holistic products you can sell a bit later. Right now, I'd like to say a few words about how you can promote such a shop.
Promoting holistic products
As you probably know, it's very important to properly evaluate the marketing potential of a product or niche before making a decision. And when it comes to holistic goods, there are at least two reasons why it's an interesting niche for dropshipping.
First of all, in a holistic store, you can offer both products that customers will find useful and goods with strong emotional value. For example, yoga equipment is useful, so it won't take much effort to successfully advertise it. Charms and similar accessories, on the other hand, can be promoted via emotional marketing. It requires a more creative approach, but such goods can trigger impulse purchases.
Second, this niche has huge potential in terms of content creation and content marketing.
There's so much you can tell your audience about different aspects of a holistic lifestyle. As a result, one can create different types of content and even create a community in social media.
Design your holistic online store properly
Another important thing to take care of is the design of your online shop. When it comes to lifestyle products, buyers want more than just a list of items they can purchase. Any kind of online store requires thoughtful design, but a holistic shop needs even more attention.
If you want a professional design for your dropshipping website, consider ordering a Custom Store. The AliDropship team will build a store with a professional design based on your instructions and add up to 500 pre-edited products to its inventory so that you could start promoting them as soon as possible.
Now, let's get back to what holistic products you can sell.
What to sell in a holistic shop?
Essential oils

Naturally, essential oils enjoy high demand from people who like aromatherapy. Such oils can be used with carrier oils for massage, can be added to your bath, or can be burnt in an oil burner. Which leads us to another product category for your holistic store.
Essential oil diffusers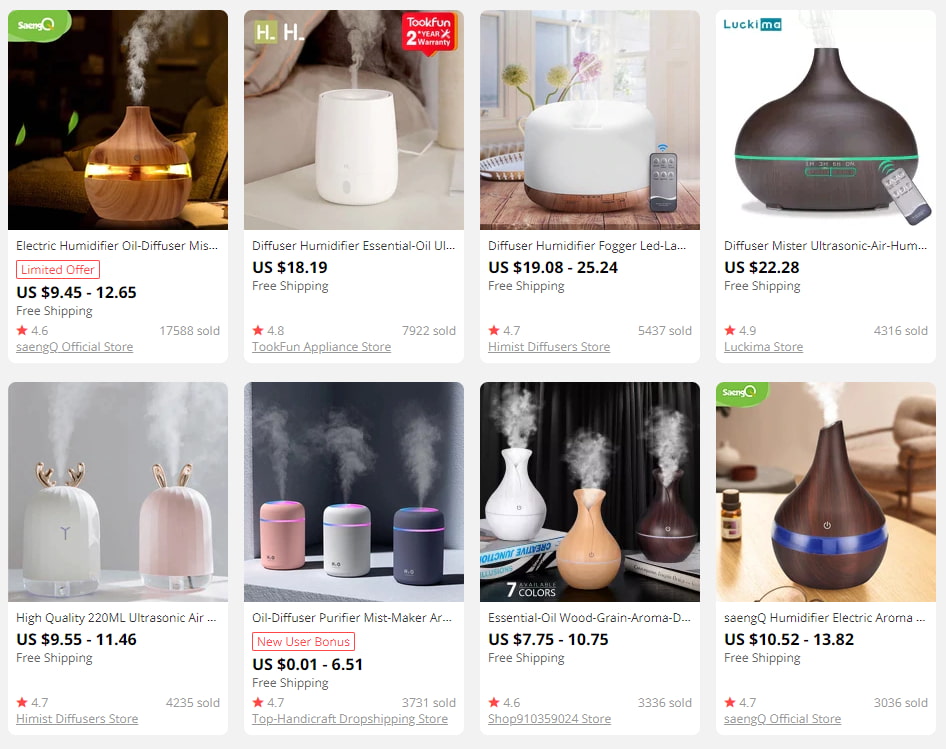 There are plenty of oil diffusers on AliExpress many of which feature oriental design. So, these items are not only useful but also very stylish.
Skin care products

While it's a good idea to dropship skin care products, be careful with oils, creams, and other remedies. Since you can't be absolutely sure such goods are 100% safe, selling such products is dangerous. Besides, depending on what country you dropship to, these products may not be able to clear the customs.
On the other hand, there are plenty of other products for skin care including massagers, masks, and so on.
Incense sticks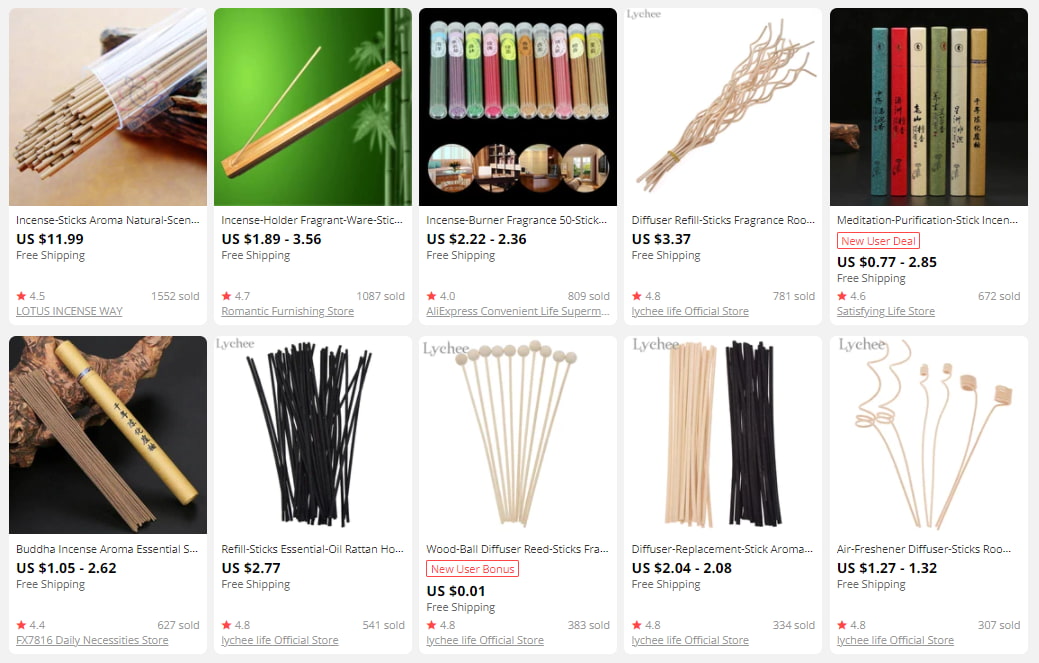 With oriental culture penetrating the western world, certain items get incredibly popular. Incense sticks are a good example of such products. They're used for mediation and relaxation or for creating the right atmosphere.
Incense holders/burners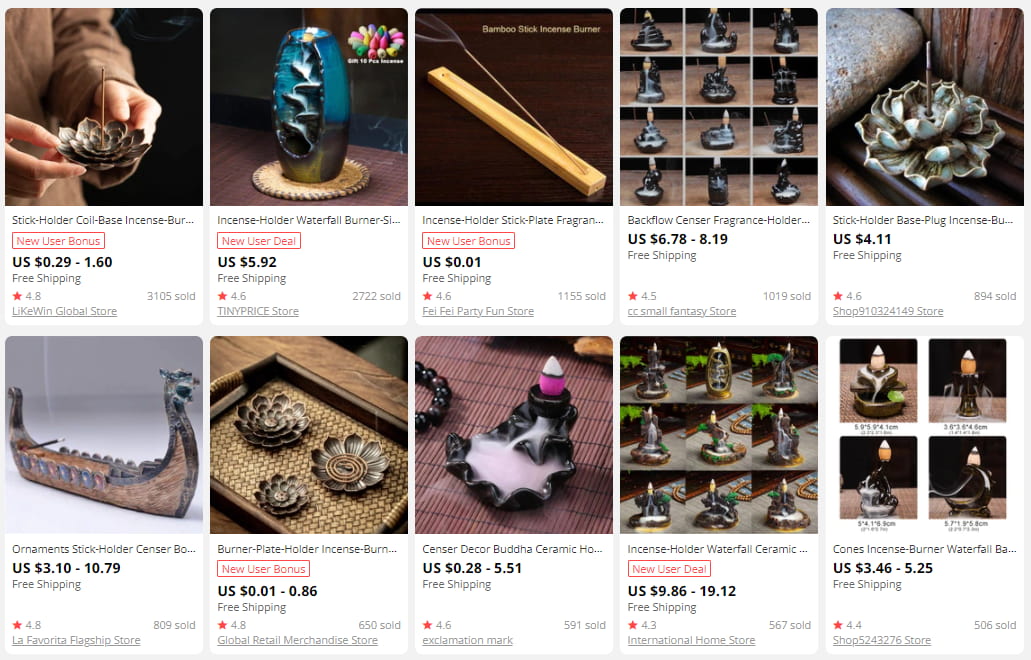 And of course, consider dropshipping incense holders as well as they come in many interesting shapes.
Dream catchers

Don't neglect décor items, talismans, and accessories of all kinds. Particularly, dream catchers come in many designs and shapes.
Crystal and stones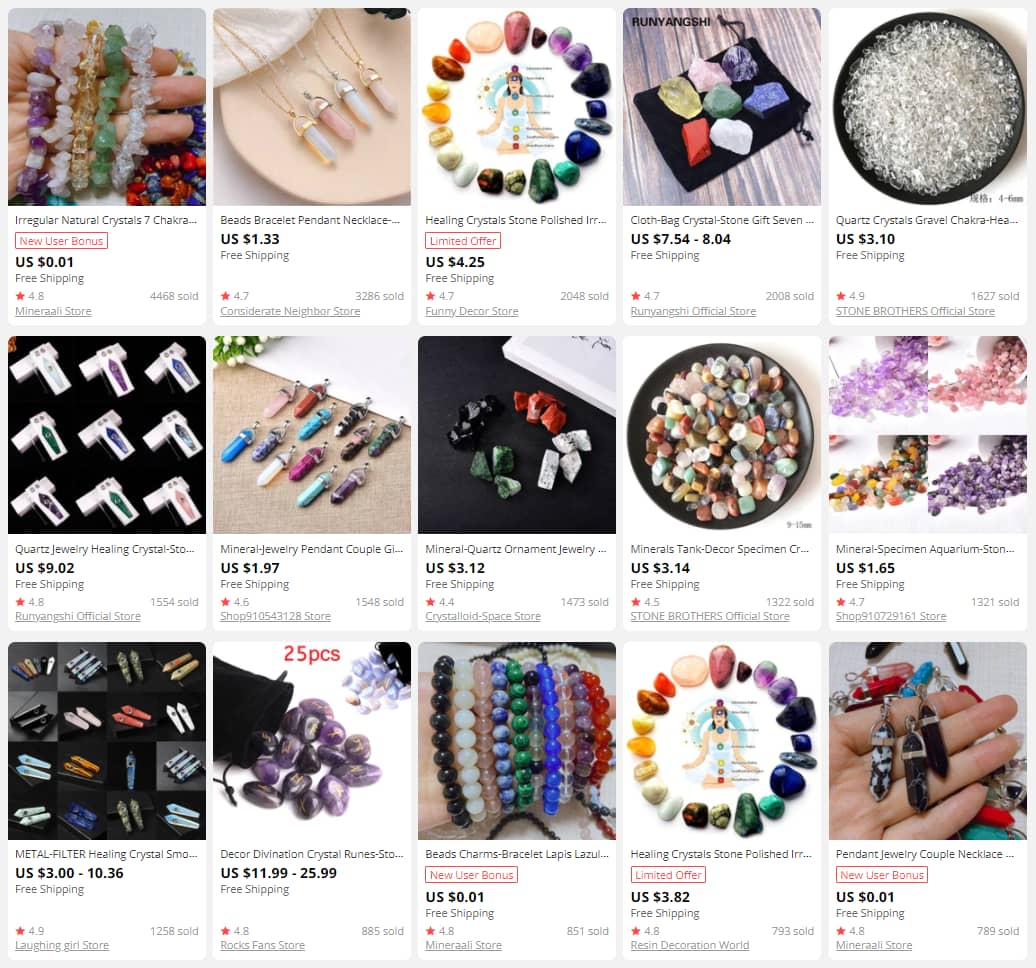 It's a rich category of holistic products that includes accessories with crystals (such as rings, charms, or bracelets) as well as healing and magical stones. Some of them serve pure decoration purposes. Besides, many people simply enjoy touching crystals.
Native accessories

Also, consider adding native accessories and fashion jewelry to your inventory. In the picture, you can see several examples of Indian accessories, but you can also find many accessories related to other oriental cultures as well as Buddhism and Shintoism.
Tarot cards

Tarot cards are a must for an online shop like this. Such decks have been used for card games since the 15th century. About three centuries ago, people started using them for fortune telling.
Yoga equipment

And of course, make sure to add several products related to yoga including yoga clothes, mats, and other equipment.
These are just several examples of holistic products you can dropship. Do you like this niche? Then it's time to launch your own dropshipping business, and our team can help you with that by building a Custom Dropshipping Store!