Best Selling Categories On Amazon For 2023 And Beyond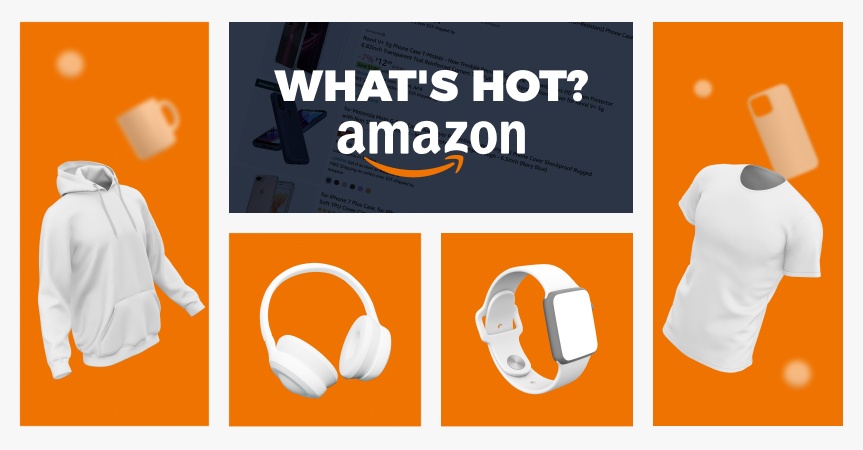 Ready to make a splash in the world of online commerce? To be successful, it's all about offering the right product, at the right time, and in the right place, especially when you're dealing on Amazon. In a marketplace teeming with competition, selling the right items is pivotal to generating high order volumes and attracting traffic. So let's get you ahead of the curve as we reveal the best selling categories on Amazon for 2023 and beyond!
Amazon's best niches: Your road to riches
Amazon's marketplace is a vast ocean filled with an array of product categories, a testament to its sales revenue of over $514 billion in 2022.
For the budding entrepreneur, finding your niche might be a daunting task, particularly if you don't have a specific preference or you're just hunting for a money-making venture. Worry not, as we're here to shed some light on the best selling categories on Amazon for 2023.
Not sure where to start? Simply book a call with an ecommerce professional and get all the insights you need to start today!
Smartphone Accessories
Claiming one of the top spots on Amazon is the smartphone accessories category, a lucrative niche that includes everything from charging cables, phone holders to pop sockets, and more.
With Statista projecting around 7.7 billion smartphone users worldwide by 2028, this category continues to maintain a robust demand.
The variety in this sub-niche is staggering. Whether customers seek clear cases, protective gear, or bold color statements, cases for smartphones cater to a wide array of preferences, ensuring sustained demand as smartphone models evolve.
Benefits of selling smartphone accessories:
Global audience: The universal need for smartphones extends to their accessories. Thus, you're able to tap into a massive customer base worldwide.
Easy to ship: These items are typically lightweight and compact, reducing shipping complications and costs.
Baby products
Babies are born every day, and so, the demand for baby products never diminishes. This ever-growing niche is a hot spot on Amazon, especially when it comes to essentials like baby wipes and diapers, which make up 8 of the top 10 best-sellers in this category.
If you're considering reselling on Amazon or exploring the baby goods niche, tapping into this market could pave the way to significant sales.
Benefits of selling baby products:
Consistent demand: As babies are born every day, there's always a need for baby products.
Customer loyalty: Parents often stick with brands they trust, which can lead to repeat purchases and referrals.
Bedroom decor
Who doesn't love a cozy bedroom filled with plush bedding? Amazon has become a go-to destination for bedroom decor and essentials, thanks to aggressive pricing and an extensive range of options that far outstrips what's offered by physical retail stores. For those considering the home goods category, bedding could be your golden goose.
Benefits of selling bedroom decor:
Wide variety: Selling online allows you to offer a broad range of styles and designs, catering to individual customer preferences.
Seasonal opportunities: Bedroom decor often changes with seasons, leading to regular product updates and potential repeat purchases.
Kitchen tools & gadgets
In the same vein as bedding, kitchen gear, including storage solutions and tools, is a hit on Amazon. The vast selection and competitive prices have made this category a popular choice for shoppers, making it an excellent niche if you're looking to sell kitchen accessories.
Benefits of selling kitchen tools & gadgets:
High demand: The need to cook and store food makes kitchen tools a consistently sought-after category.
Range of price points: From affordable basics to high-end gadgets, you can cater to a wide range of customer budgets.
Gardening gear
Thanks to the COVID-19 pandemic, the interest in gardening, planting, and growing personal crops has seen an unprecedented surge.
As a result, the gardening-product niche has experienced a significant boom, as shown by increasing search trends on Google: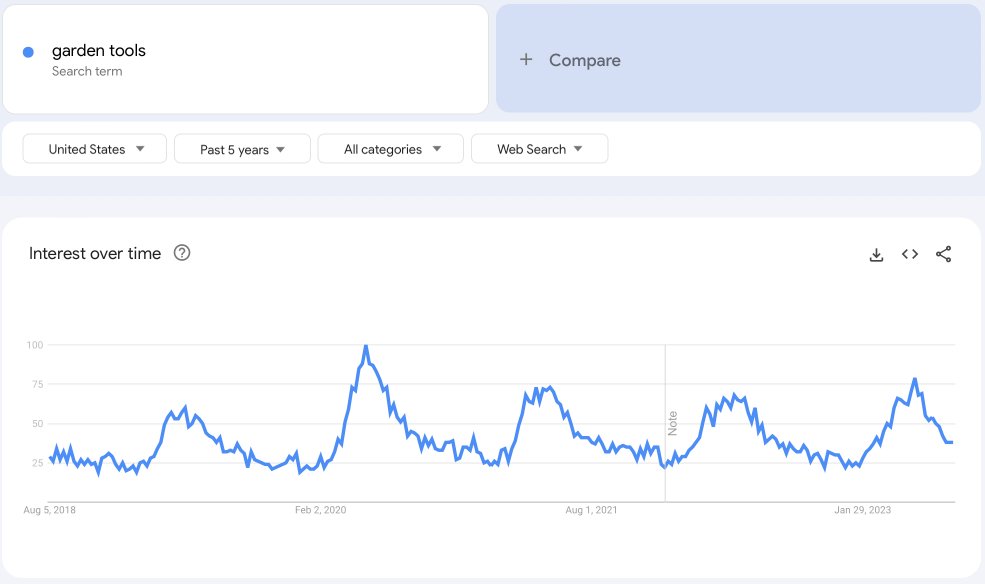 Benefits of selling gardening gear:
Growing interest: There's a growing interest in sustainability and homegrown produce, providing a large customer base for gardening products.
Wide product range: From seeds to tools and decor, this niche allows for a broad product offering.
Electronic work/game accessories
The world of work and play has been revolutionized by headphones, a necessary accessory for Zoom calls or intense gaming sessions. Even as we inch our way out of the pandemic, remote work and online gaming continue to shape our habits.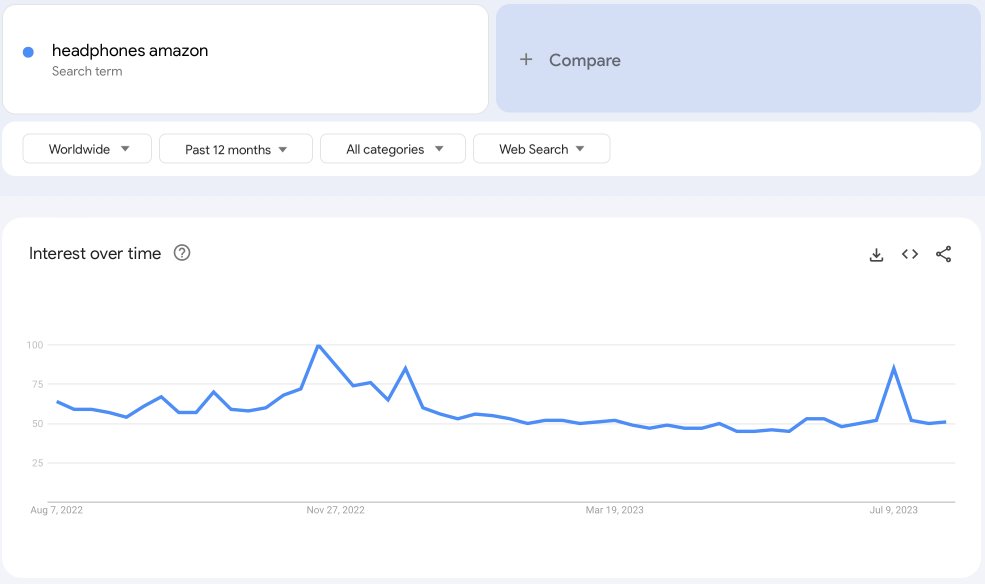 Google Trends data shows a steady, incremental increase in the search volume for headphones on Amazon over the past few years. If you're considering electronic accessories, headphones could be a sound investment.
Benefits of selling electronic accessories:
Wide audience: These products cater to a broad customer base, from remote workers to gamers.
Potential for high-value sales: High-end headphones and gaming accessories can command impressive prices, increasing potential profits.
And there you have it – the best selling categories on Amazon for 2023. These niches provide a glimpse into the potentially lucrative areas you can explore for building your own brand on Amazon, or even for reselling.
Want a carefree and seamless Amazon start? Check out our Established Dropshipping Stores right now! You'll get an already successful ecommerce business with everything you need to start and grow your own online brand. As a bonus, our experts will help you create and set up your Amazon Seller account for free! And that's just one of the many benefits you can get with our Established Stores. Get set to conquer the ecommerce game absolutely hassle-free.
Are you ready to tap into the power of Amazon and potentially build a seven-figure business? With insights into the best-selling categories on Amazon for 2023 and beyond, you're now equipped to potentially build a thriving ecommerce venture. Whether you're a newcomer or seasoned seller seeking expansion, these categories offer remarkable opportunities for success.