Amazon Side Hustle 101: How Casual Shoppers Are Making Serious Money!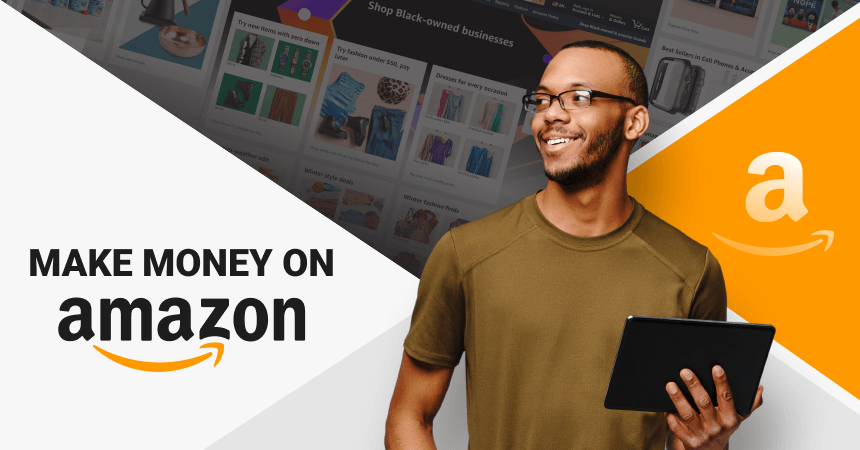 Ever found yourself gleefully unboxing your latest purchase from Amazon? Indeed, Amazon isn't just America's premier shopping hub, but it's also a goldmine waiting to be tapped. What if, instead of merely spending on Amazon, you could turn the tables and have it channel funds back into your pocket? That's right – leveraging Amazon as a side hustle is a reality, and you're about to discover how.
Amazon isn't just an online marketplace where consumers splash cash on a myriad of items. It's the digital era's answer to limitless entrepreneurial possibilities. Beneath the surface of your regular shopping escapades lies a vibrant ecosystem where individuals transform into flourishing business owners. Imagine delving into this world, where your side hustle could potentially match (or even surpass) your main income.
Embarking on an Amazon side hustle journey means more than just making an extra buck; it's about harnessing a global platform's power. A world where low initial investments, flexible working hours, and immense growth prospects come standard. Ready to pivot from an Amazon shopper to an Amazon entrepreneur? Dive in as we unveil the secrets of kickstarting your Amazon side hustle. By the article's close, you'll be itching to not just spend, but also earn on Amazon, embracing the vast entrepreneurial potential it offers.
Amazon Side Hustle: A scorching opportunity you can't miss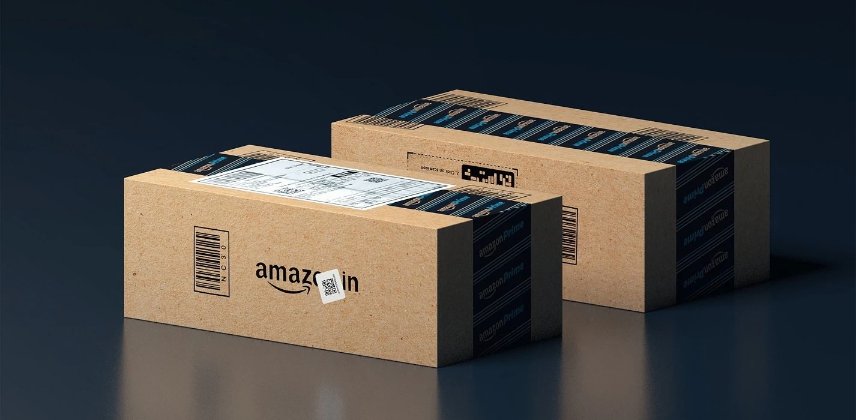 We've all hit the 'Buy Now' button on Amazon more times than we can count. But, what if that next click could transform your finances instead of just dwindling them? Merging Amazon with the idea of a side hustle isn't just a good idea, it's a brilliant one. Why, you ask? Let's delve deeper.
Rapidly climbing popularity
Amazon isn't just a business; it's a phenomenon. With a staggering 300 million active users coupled with 2.5 million sellers, the sky's the limit when it comes to the platform's potential. To give you a snapshot, 2020 witnessed the influx of a whopping 1.9 million new sellers onto Amazon globally, as per Marketplace Pulse. This growth trajectory makes it clear: there's never been a more opportune time to embark on the Amazon side hustle journey.
Another charm of the Amazon ecosystem is its ease of entry. Ditch those myths about needing massive capital. Amazon's 'Sell as Individual' plan is your best ally, devoid of any monthly subscription fees. Recent insights reveal that almost half of Amazon's seller brigade kickstarted their business endeavors with an investment of less than $2,500.
Boundless audience outreach
If audience reach was a currency, Amazon would be a billionaire. Just its premium service, Amazon Prime, boasts of a family of 200 million members across the globe. Diving into the U.S demographics, eMarketer highlights that over half of the households are Amazon Prime patrons, parting with an annual average of $1,300. Such a vast and dedicated audience base can be the very ladder to your Amazon success story.
The lure of six-figure earnings
Amazon isn't just about selling; it's about selling BIG. Consider this: an eye-popping 19% of sellers on Amazon are cruising with annual revenues surpassing $100,000, and an elite 5% are raking in over a million dollars. If these numbers don't underscore the lucrative potential of an Amazon side hustle, nothing will.
Trust isn't bought; it's earned. Over the years, Amazon has sculpted a formidable reputation, making it the go-to for 70% of U.S consumers when they think of online shopping, as per Statista. This immense trust quotient translates to repeat purchases and a higher volume of sales for sellers, propelling them towards unparalleled success.
In essence, venturing into Amazon isn't just about selling products; it's about leveraging a platform teeming with unparalleled opportunities. But, as with any treasure, the key question is – how does one unlock it? Hold tight, as we're about to unravel the exact steps to ignite your very own Amazon business journey.
Kickstarting your Amazon side hustle: Setting up your seller account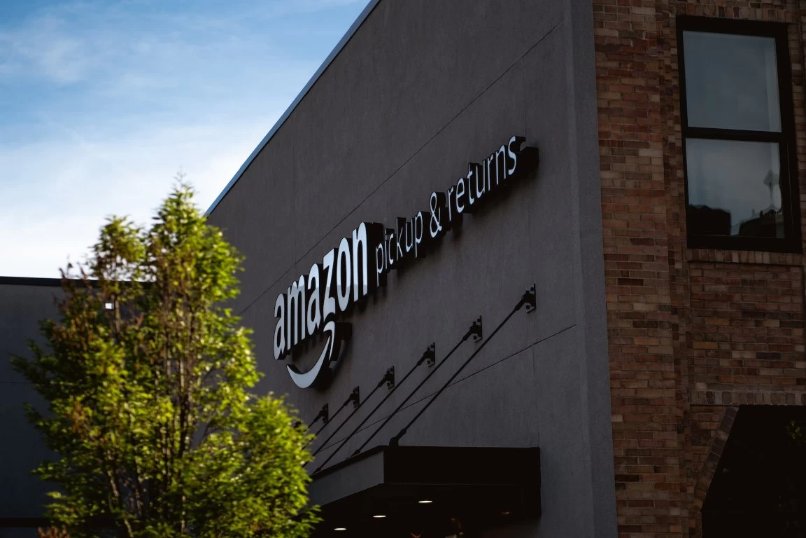 Ready to tap into the goldmine that is Amazon's marketplace? The sheer prospect is exhilarating! Setting up an Amazon seller account is the first crucial step to transitioning from a buyer to a seller. Here's a comprehensive, beginner-friendly guide to ensure a smooth sail as you embark on this venture.
Navigate to Amazon Seller Central
Your first step is to head to Amazon's Seller Central, the nerve center for all Amazon sellers. This hub is where you'll manage everything – from account details to product listings and sales insights.
Embark on your seller journey
On the Seller Central homepage, you'll find a prominent "Register Now" button waiting to be clicked. Tapping on it unveils the registration process where you'll furnish details like your business name, contact information, a valid tax ID, and credit card details.
With your account up and running, it's time to introduce your products to the world. Click over to the "Inventory" tab within Seller Central and select "Add a Product." This is where you'll fill in all the essential details about your product: its title, a captivating description, pricing, and any other relevant details.
Dive into the selling arena
Once your products grace Amazon's digital shelves, the real journey begins. It's time to commence selling. But remember, selling on Amazon isn't just about listing products. You'll be actively managing your inventory, fulfilling orders promptly, and most importantly, delivering exceptional customer service. Your reputation on Amazon will largely depend on the quality of service you offer, so make every customer interaction count!
While these steps get your foot in the door, your journey as an Amazon seller has just begun. The next phase is to decide on the kind of business model you want to adopt on Amazon, determining the course of your side hustle's success.
Launching your sales on Amazon: Picking your path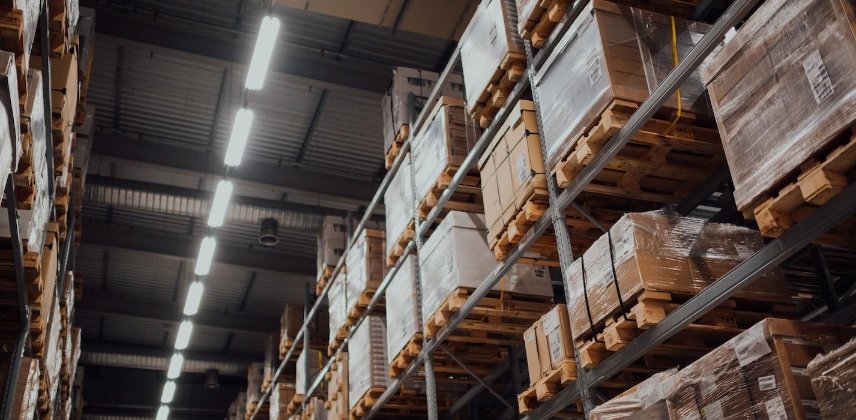 So, you've gotten your feet wet by setting up an Amazon seller account. But what next? It's time to figure out your game plan. Amazon offers various selling strategies tailored for different needs. Whether you're a casual seller or aiming for a full-fledged business, there's something for everyone.
"Sell as an Individual" plan
Thinking of starting slow or just decluttering your home? The "Sell as an Individual" plan might be your best bet. Designed for those selling fewer than 40 items a month, this plan eliminates monthly subscription fees. You'll only pay a referral fee per sale, determined by your product category. It's perfect for newcomers easing into the Amazon marketplace.
"Sell as a Professional" plan
If your ambitions stretch beyond 40 items a month, consider the "Sell as a Professional" plan. With a $39.99 monthly subscription, you gain access to limitless sales, advanced tools, detailed reports, and even your storefront. Like the individual plan, a category-specific referral fee applies per sale.
Fulfillment by Amazon (FBA)
FBA is Amazon's premium offering for sellers who prefer hands-off logistics. Simply send your products to Amazon's fulfillment centers. They'll handle storage, packing, shipping, and customer service. While this option does come with various fees, such as storage and fulfillment, the perks like fast shipping and Prime eligibility can lead to increased sales.
Fancy more control over your shipping? With Merchant Fulfillment, you're the captain. You manage storage, packing, and shipping, keeping a direct link to your customers. It's more hands-on but provides flexibility in handling orders and inventory.
Private labeling is for the brand builders. It involves sourcing generic products, then stamping them with your unique brand. Besides custom packaging, you can also craft distinct marketing materials. This path demands a larger upfront investment but offers the potential for substantial rewards by establishing your brand identity on Amazon.
As outlined, Amazon offers a smorgasbord of pathways for sellers. Each has its own set of challenges and rewards. Yet, if you're seeking a low-risk way to sample the Amazon ecosystem without a hefty investment, there are indeed exciting avenues ahead!
Start your Amazon side hustle swiftly with AliDropship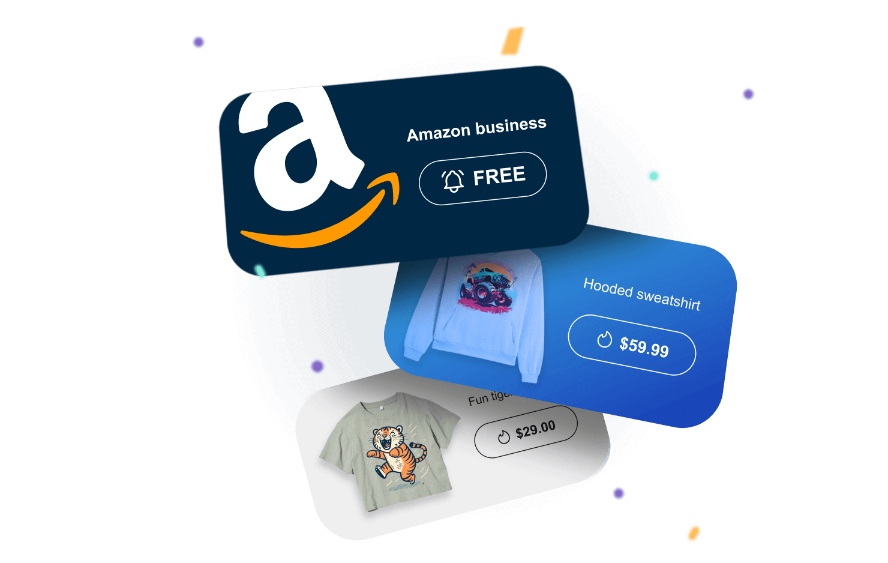 Ever wondered about the inner workings of Amazon sellers' revenue? Dive in and experience it! AliDropship serves as your bridge to crafting a successful online store. Our expert squad paves the way for you to sell on premier digital platforms, bypassing common obstacles like inventory woes.
At the heart of it, Amazon in conjunction with AliDropship unveils a treasure chest for ecommerce trailblazers. Backed by persistence, insights, and the right tools, success isn't just a whimsical aspiration but an achievable milestone.
The cherry on top? You can attain this triumph swifter than anticipated.
Established stores & Turnkey Amazon business
Thinking about starting an Amazon side hustle without all the extra work? AliDropship has your back with our Established Dropshipping Stores!
These AliDropship storefronts aren't ordinary online entities; they symbolize strategic foresight, masterful implementation, and concrete outcomes. Their distinguishing trait? The adept oversight and elevation by AliDropship's specialized Ecommerce Department. In simple terms, these are not just any dropshipping stores; they're ventures cultivated by AliDropship.
Advantages of choosing an Established store
Each noteworthy enterprise springs from a spark. AliDropship's professionals are perpetually scouting the ecommerce space, pinpointing profitable sectors ripe for exploration. After earmarking a promising sector, they craft an encompassing website.
Following product curation and site refinement, the promotional saga unfolds. Through diverse mediums and refined marketing maneuvers, the store's growth trajectory is set on an upward spiral.
The fruit of this rigorous labor? A devoted clientele and a recognized brand identity.
Every portal is an artisanal masterpiece, devoid of tech hitches and optimized for stellar user engagement.
Success at your fingertips
Instead of initiating from scratch, you inherit a flourishing venture, complete with an entrenched brand allegiance, fan base, and regular revenue stream.
Each outlet is bundled with an exhaustive handbook, promotional aids for digital marketing, and tools primed to jumpstart your marketing venture.
Upon acquiring a premier store, you're granted perpetual post-acquisition assistance, enriched by direct training sessions from your allocated manager.
Turnkey Amazon business

[Extra]
The acquisition of every premier store is garnished with an Amazon-ready business. This encompasses an Amazon profile, stocked with top-tier products from your store, positioning you on the success track right off the bat.
In a nutshell, AliDropship's Established store presents a unique blend: a validated ecommerce base merged with Amazon's expansive horizons. It's beyond just initiating an e-business; it's navigating an adventure with a charted course to victory.
Many dream of starting their own venture, but only a few take the plunge. Some may be hindered by doubt, fear, or lack of knowledge. But with Sellvia as your co-pilot, all those barriers fade away. If you're ready to explore your potential, change your life, and potentially impact countless customers positively, then now's the time. Dive into the world of Amazon selling with AliDropship and let's create your success story together.