Amazon Dropshipping Business In 2023: Your Gateway To Financial Freedom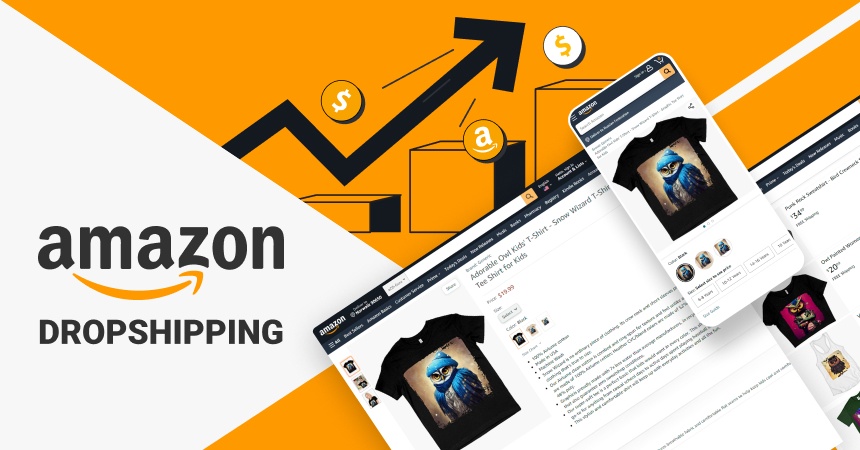 Have you ever found yourself daydreaming about launching an Amazon business, but weren't sure how to take the first step? Now, more than ever, is the prime time to embark on your ecommerce journey. As we surge forward into 2023, an Amazon dropshipping business remains an outstanding method to kickstart a lucrative venture, providing you with a gateway to financial autonomy.
Veteran ecommerce business owners can attest that dropshipping is one of the most cost-effective ways to enter the online selling arena without a hefty initial investment. Combine this with one of the most globally recognized brands – Amazon – and success becomes a question of 'when' not 'if'.
In this comprehensive guide, you'll discover how to jumpstart your Amazon dropshipping venture in the smoothest, most effective manner, leveraging the robust resources offered by AliDropship!
Understanding dropshipping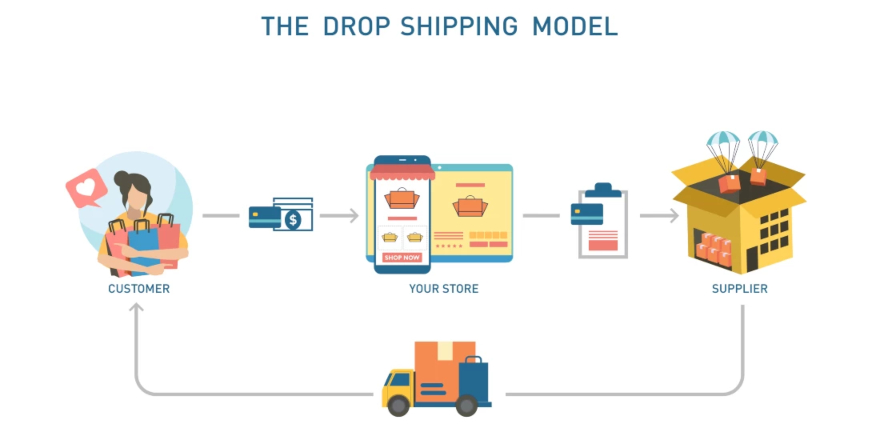 Before we dive into the nitty-gritty of an Amazon dropshipping enterprise, let's refresh our understanding of the dropshipping model and how it operates.
The essence of dropshipping lies in its ability to facilitate online sales without requiring you, the seller, to physically handle the products. This business model absolves you from buying products upfront, stocking inventory, or shipping orders to customers. Instead, your dropshipping supplier shoulders these responsibilities.
Your role? Operating an online storefront where you manage everything related to your customers – from order handling and customer service to promotion.
Is dropshipping still profitable in 2023?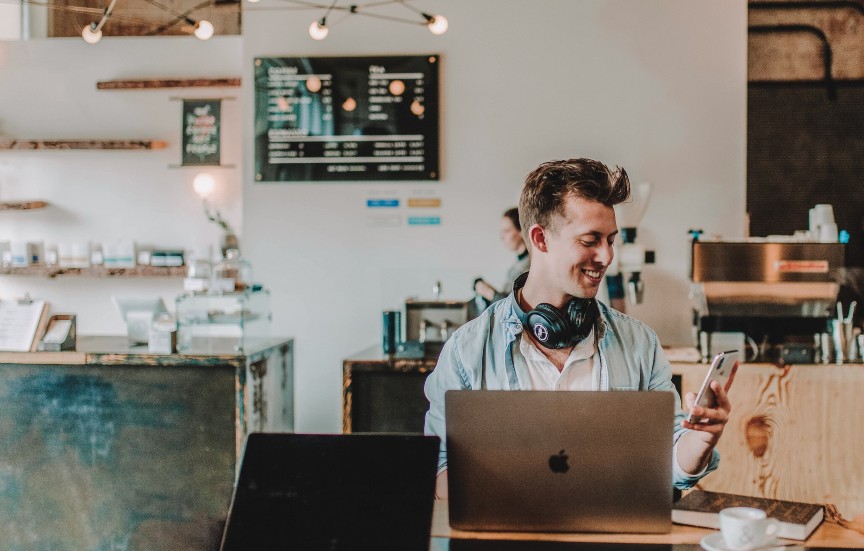 As we move into the third decade of the 21st century, dropshipping remains as profitable as ever, if not more. Here's why:
Increased online shopping
The trend of online shopping is continuously on the rise, and this trend doesn't seem to be slowing down any time soon. This presents an excellent opportunity for dropshipping businesses to grow and thrive.
Wider product availability
With a global network of suppliers, the range of products you can sell has never been more diverse. This allows you to cater to almost any niche or customer group, making your business more flexible and adaptable to market trends.
More efficient dropshipping tools
Modern technology has made it easier to manage and operate a dropshipping business. Tools such as AliDropship allow for automation of many tasks like product import, order processing, and inventory management, saving you time and effort.
Flexibility and scalability
The flexibility of the dropshipping model allows you to scale your business with minimal risk. You can test new products, target different customer groups, or expand to new marketplaces without the need for significant upfront investment.
High demand for unique products
Today's consumers are constantly on the hunt for unique and personalized products. With the wide range of products available for dropshipping, you can cater to this demand and create a unique product offering that sets you apart from the competition.
An introduction to Amazon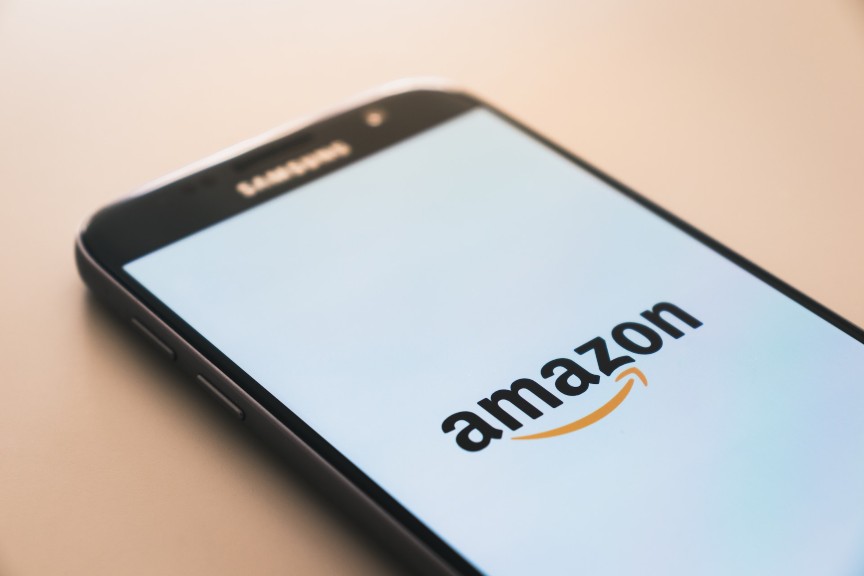 Amazon isn't just one of the biggest ecommerce marketplaces globally – it's a platform that's transformed the retail landscape. It offers a convenient, additional sales channel for retailers and businesses of all shapes and sizes, allowing them to list and sell their products.
All that's required is approval for an Amazon seller account (though bear in mind, not all product types get the green light). Still, it's a space that offers you the opportunity to reach a vast audience, selling an array of products, from everyday essentials to rare finds, all at competitive prices.
Moreover, Amazon's swift delivery and hassle-free returns policy make for a seamless shopping experience for customers. As of 2023, there are an estimated 310 million active Amazon users globally, a whopping 52% surge from 2020, as reported by Amazon.
It's also worth noting Amazon's well-earned reputation for top-notch customer service, ensuring shoppers always receive fair and respectful treatment.
Why Amazon?
Amazon has revolutionized our day-to-day shopping experience, providing numerous benefits for online shoppers, attracting over 126 million unique mobile visitors in the U.S. each month.
One of Amazon's key strengths lies in its vast product range. Whether you're on the hunt for a novelty t-shirt featuring your beloved TV show reference or a unique accessory, chances are Amazon has it. If you can't find it on Amazon, it might just not exist!
Price is a powerful factor that drives Amazon's appeal to customers. Especially for Prime members, who enjoy exclusive deals and offers. But even without a Prime membership, great deals are aplenty on Amazon.
A seamless shopping experience
Amazon allows consumers to shop from anywhere at their convenience. Orders are delivered right to the customer's doorstep, eliminating the need for them to step out. Not satisfied with a purchase? Amazon's return policy allows you to send back your items within 30 days.
Amazon Prime members enjoy free 2-day shipping on most items sold by Amazon. For those in a rush, they can opt for one-day or two-hour delivery for an extra fee. Regardless, Amazon shoppers can rest easy, knowing their orders will arrive in a timely manner.
As mentioned before, Amazon offers a customer-friendly returns policy, which permits customers to return their products within 30 days for a refund or exchange. Moreover, if an item arrives damaged or defective, customers can avail of a free replacement at zero additional cost.
Reliable customer service
In case of any issues with their purchases, Amazon's responsive customer service is always ready to assist. Accessible via phone or chat, the support team is dedicated to resolving any problems promptly.
When shopping on Amazon, customers can feel confident that their personal information is secure, thanks to robust modern security measures. This means customers can shop worry-free, knowing they're safeguarded against identity theft and other fraudulent activities.
Launching your Amazon dropshipping business in 2023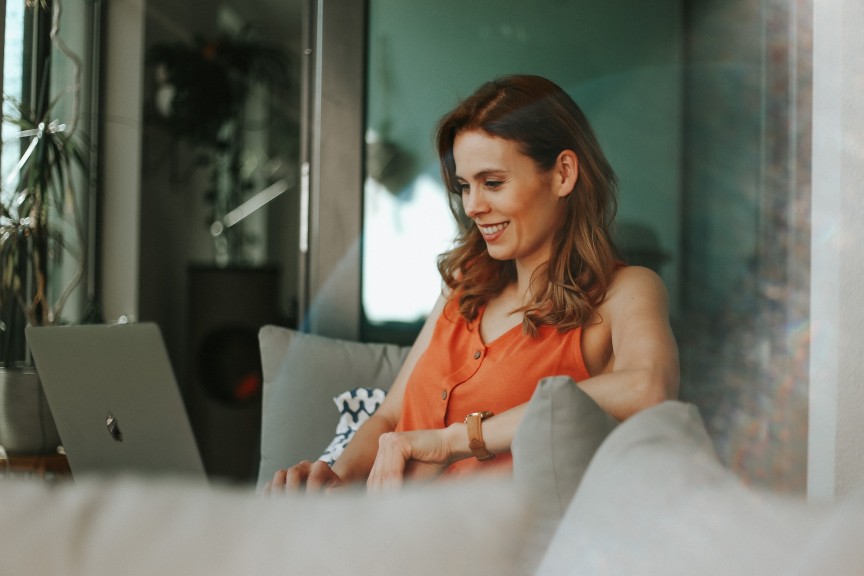 Regardless of whether you're new to ecommerce or a seasoned entrepreneur, an Amazon dropshipping business is a tried-and-true way to build a thriving online venture. Here's a brief guide on how you can initiate your Amazon dropshipping enterprise:
Devise a business plan: Despite the simplicity and low-hassle nature of setting up an Amazon dropshipping venture, a detailed plan is indispensable for success. Apart from essential aspects like your brand name and logo, you need to consider your product line, supplier, target audience, and marketing tactics.
Create an Amazon Seller account: To sell products on Amazon, you need to set up an Amazon seller account. The individual selling plan costs $0.99 per item sold, potentially eating into your profits. A professional seller account has a monthly fee along with additional charges. To register, visit sellercentral.amazon.com and provide the necessary details, including business and tax information.
Secure approval for your products: Certain product categories, such as fashion, jewelry, and groceries, require approval. For niche categories like electronics, video games, and books, you can open an online store without awaiting Amazon's approval. Remember, certain items, like alcohol, dietary supplements, and laser products, are prohibited on Amazon.
Promote your Amazon store: Amazon is a competitive marketplace. To stand out, you need to invest in paid promotions. Amazon allows you to run ads to attract new customers. Don't overlook the power of social media promotions to further boost your sales.
Benefits of running an Amazon dropshipping business
What are the advantages ecommerce entrepreneurs can enjoy when launching an Amazon dropshipping business? Let's delve in:
One of the prime benefits of an Amazon dropshipping venture is that it absolves you from managing stock or warehousing products. Many Amazon sellers leverage the platform's services, offering their products with FBA (Fulfilled by Amazon). FBA enables sellers to send their items to an Amazon warehouse, from where they are later dispatched by Amazon on behalf of the seller.
Access to a massive audience
As previously mentioned, Amazon has 300 million active users, making it an excellent sales channel with a potentially high return rate. By curating the right product offering at the right price, acquiring new customers won't be an issue.
Wide range of product categories
Amazon offers over 30 product categories to choose from, ensuring you'll find a category that suits both your business needs and your customers' preferences.
Not sure where to start? Simply book a call with an ecommerce professional and get all the insights you need to start!
Start your Amazon Dropshipping venture with AliDropship!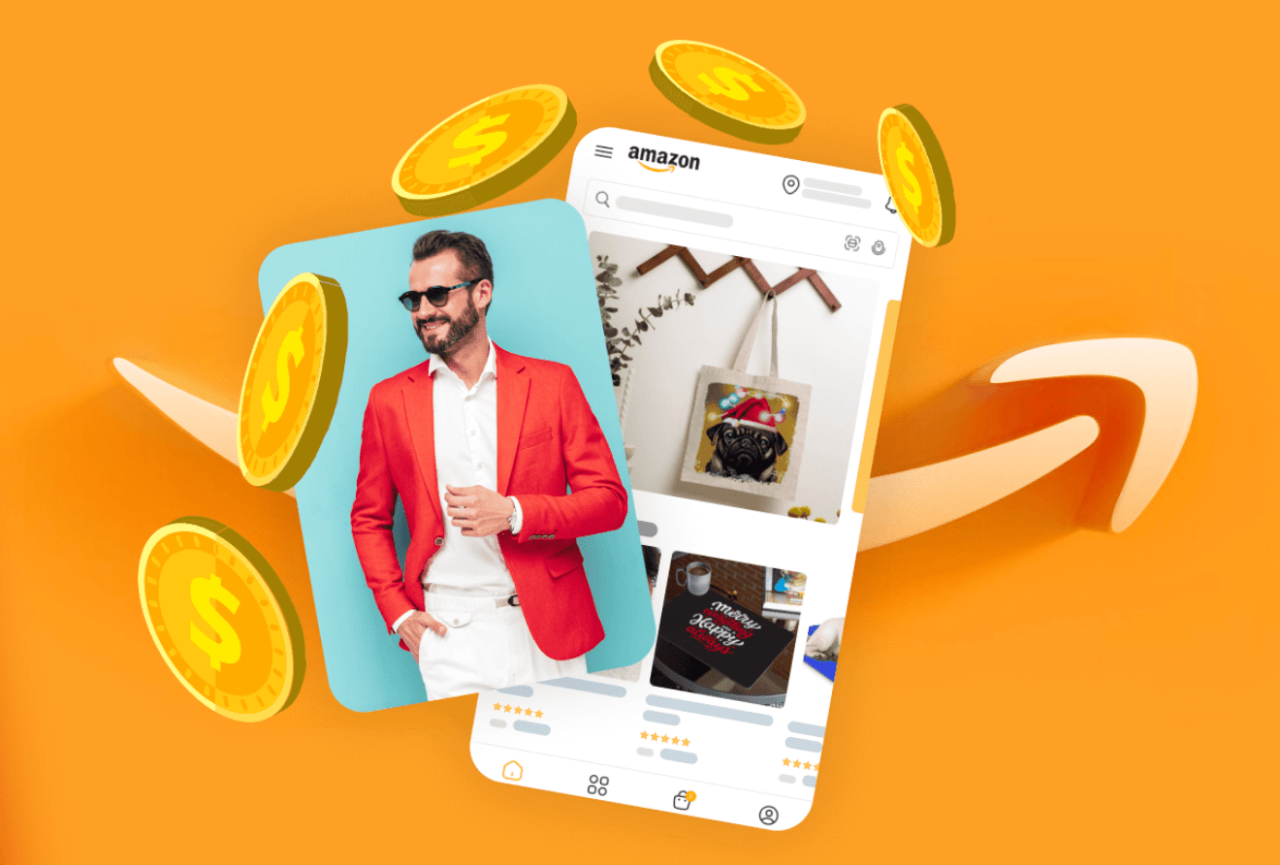 Interested in reaping all the benefits of Amazon in a hassle-free manner? Entering the online business world, especially on a big site like Amazon, can feel tough. But AliDropship makes it easy with our Established Dropshipping Stores.
These are not just ordinary stores. They are successful businesses that have already made profits. And the best part? No prior experience is required.
When you choose AliDropship's Established Stores, you get many great benefits. Here they are.
Simple start to your business
Starting an Amazon store by yourself can take a lot of time and be very complicated. Our team takes care of all the hard parts for a simple and smooth start. Avoid the usual problems and risks of starting a new business. With our Established Stores, you start fast and easy.
Success and steady profit
You don't have to start from zero. You join a successful ecommerce business that has already made steady profits.
Our team is always there for you, offering constant help with technology and marketing on your business journey.
Full ownership of your business
Your new business is completely yours. You have total control over what you do and the profits you make.
But we're talking about starting a business on Amazon, right? Yes! Our Established Stores include help setting up on Amazon!
Need help setting up your Amazon Seller's account? With AliDropship's Amazon Package, starting a successful business on Amazon is easier and more accessible than ever. It's like having a friendly guide to take you on a journey to success in the world of ecommerce.
Wrapping up
An Amazon dropshipping business is a lucrative opportunity, perfect for both seasoned and aspiring ecommerce entrepreneurs. With access to a massive audience, an endless array of products, and the backing of a globally recognized brand, you can create a profitable online business that gives you financial independence.
With AliDropship's solutions, you have all the support you need to start and grow your Amazon dropshipping business. From product research and sourcing to advertising and customer service, our team is here to help you every step of the way. So, don't wait – take the first step towards building your successful business today!