Thank you
for sharing your thoughts with us as your feedback will help us to provide you with enhanced product quality.
Experience a giant spike in sales with the Promo Banner tool. These professionally designed banners motivate clicks, raise the buying temperature of your audience, and radically increase your monthly profits. See for yourself what a beautifully crafted banner can do for your bottom line!
Overview
We've done the research. We've uncovered what works. And we've created a banner platform that mimics the highest-converting designs in ecommerce. Just plug and play and be on your way to creating attractive sales.
Benefits
Get more sales from the traffic you already have
Create a sense of urgency that makes people want to buy
Save time with banners that work the first time
Run sales on your website whenever you like
Enjoy free lifelong support and updates
Features
Your hassle-free creation of catchy banners
Our intuitive interface is fast, simple, and extremely easy to use. Simply install your tool and become a wizard of banner creation.
The Promo Banner features a wide range of customization – from front size to colors and calls to action, you have everything you need in one easy-to-use tool.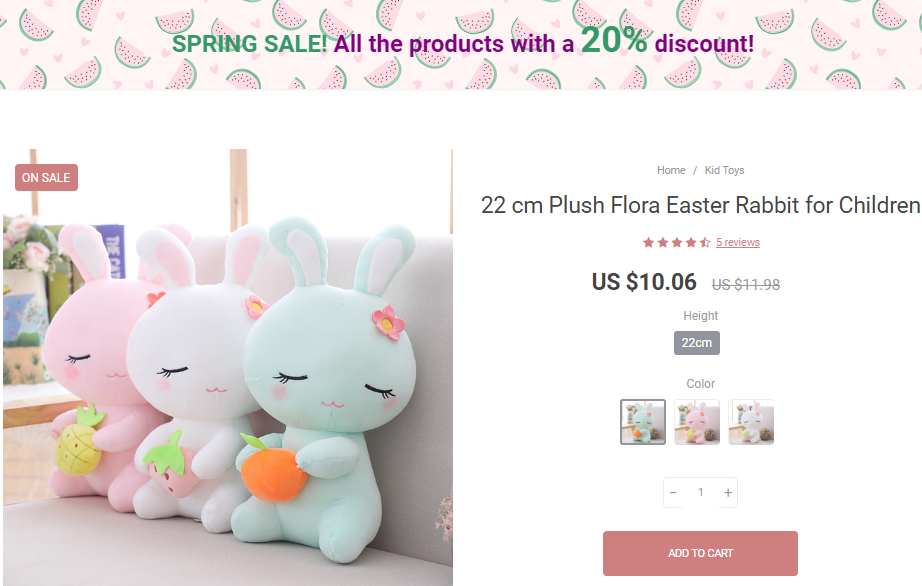 Special occasions, on us
Leave the holiday work to us. Enjoy 24 ready-to-use holiday promotion banners designed by our team for quick, one-click solutions. These banners elicit a holiday mood and motivate shoppers to BUY.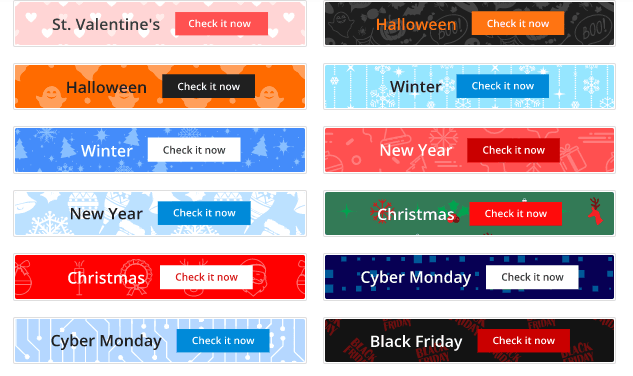 Automate your campaigns
Another great benefit of Promo Banner is automation. Simply set your start and end dates and let the orders rolls in. You can even set promotional campaigns over a year in advance for convenient planning.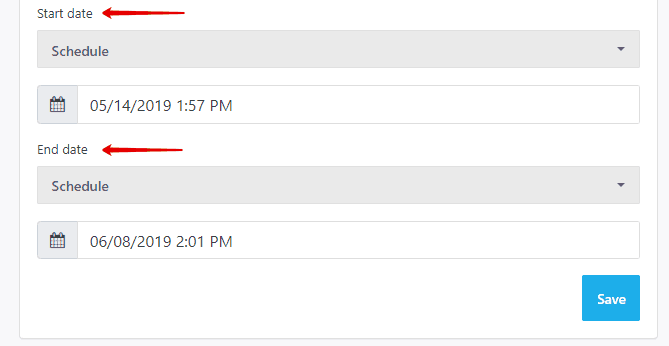 Ready to double or even triple your profits? Get the Promo Banner today!
Questions? Feel free to check out our Knowledge Base or contact our customer support at support@alidropship.com
Some questions you might have
Can I upload my own image as a banner background?
Yes! You can choose any image you'd like to be added to your banner. Please note, the size of the image should be 1920x1000 or 100x100.
Can my banners be displayed on the mobile version of my website?
Yes. The Promo Banner add-on adapts to user's devices.
Does the Promo Banner add-on support the Alidropship Woo plugin?
Yes, this add-on is compatible with both theAliDropship Woo and original  AliDropship plugins.
Can I use the Promo Banner add-on on WordPress and WooCommerce sites?
Yes. It's suitable for both platforms.
Why should I use the Promo Banner tool?
The Promo Banner add-on can be installed on any WordPress site. You can create banners to trigger impulse purchases or to inform your visitors of a new article to get more page views. The add-on has a wide variety of uses.
Can I save my banners for future sales?
Absolutely. In addition to that, you can also copy your banner for editing while saving the original variant.
Is setup service included in the price of the Promo Banner?
No, you can order the service
here
.
How long will my Promo Banner add-on license key be valid for?
All our add-ons have a lifelong license key. You can use them as long as you want.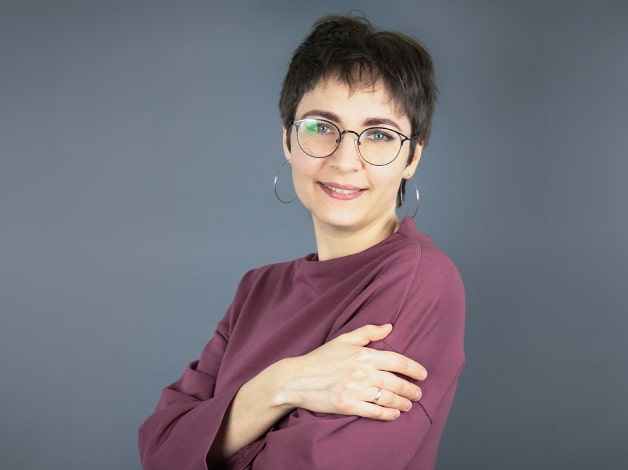 Any questions?
We'll be happy to answer in detail!
contact us