Victoria's Secret: How I've Got My First Dropshipping Sale Ever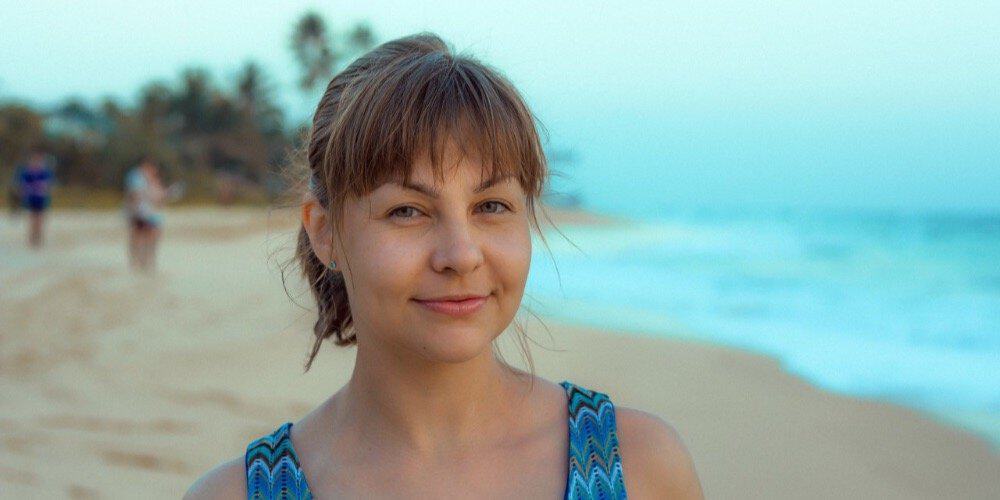 Every huge success story starts with a tiny step. When you run a dropshipping store, the first sale ever is quite an achievement! This is why Victoria, AliDropship's product manager, shares her rather small yet encouraging success with our blog readers.
Hi, please introduce yourself!
Hi, I'm Victoria! I'm a self-taught learner with a long interest in e-commerce.
Before I got involved in dropshipping, I had an online store on Joomla platform – I built it myself from scratch.
At that point of time, I was buying items on AliExpress and reselling them through this outdated webstore. It wasn't really convenient, because all the items from AliExpress were sent directly to my apartment, and I had to sort them out, and to keep them in due condition, and to find buyers, and to manage all the shipments… Plus, this Joomla website was a nightmare – I had to add items and update all the info manually, and this obviously was eating lots of my time.
So what's about your dropshipping store?
I switched to the dropshipping business model shortly after I began working at AliDropship. This is where I first learned about the possibilities of dropshipping, and I liked it! It's much easier to manage than the business I previously had.
So, in January, 2017, I launched a dropshipping store with the help of AliDropship plugin. I was choosing my niche really carefully, and I spent a lot of time to find a suitable one.
I went through all our blog guidelines to understand if my niche has a good potential in terms of promotion. I checked out lots of Facebook pages and groups because I wanted to figure out if I can promote my future store in this social network. And also, I did a research on Google Trends to make sure that people are actually interested in these products, and look them up quite often.
How soon did you get your first sale? How did you achieve it?
The first sale happened in February – so, nearly a month passed before I managed to sell something 🙂
It's actually a very short period of time: after the technical works in the store were over, I spent about 2 weeks on editing single product pages to make them look appealing for visitors. I think this is an absolutely necessary part of the pre-sales preparation because it increases the trust level and helps you improve the conversions.
Also, I spent a lot of time to prepare the promotional tools: I created store accounts in major social networks, and then installed and set up the Social Rabbit plugin to make sure I can promote my website automatically.
And finally, after all these steps were over, I started with paid promotion. I placed an ad in Google Adwords, and it worked! The first sale I got was the result of this ad.
How do you promote your store now?
I had an interesting experience with Google Adwords, actually. When I tried to create a single ad there myself, it worked really well and resulted in a sale. I got encouraged and asked a more skilled friend of mine to make up several new advertisements – but none of them worked! It proves that no one can promote your store better than you 🙂
Plus, I use Social Rabbit plugin all the time. It proves to be really useful: my store analysis shows that these automatically created posts actually generate sales! And what's most important for me, the plugin saves tons of my time.
As a full-time worker, I want to dedicate enough time to myself and my family, which is why I'm really picky about the automated solutions I use to run my dropshipping business.
What can you advise our readers – those who already run their stores and those who didn't start the business yet?
Being a person who knows all about the pain and inconvenience of manual store management, I can definitely say that dropshipping is worth trying.
It's basically one of the simplest ways to start your online business, and the greatest part is that it you can start getting profits even with a really low upfront investment.
Even if you have a limited budget (and most likely, that's the exact reason why you're looking for an additional source of income), you can choose a working combination of affordable promotional methods. There are many channels available, so you can experiment with them and find the solution that suits your possibilities and your goals.
Aaaand if the business goes slow, you can always switch to a different niche. Since you're doing dropshipping, you're not buying any stuff upfront, so you won't lose any money. Don't be afraid to try something new – maybe, the reason of your low sales is the wrong niche choice. Experiments and innovations are your key to success!