What Made Me A Successful Dropshipping Entrepreneur: Anna's Story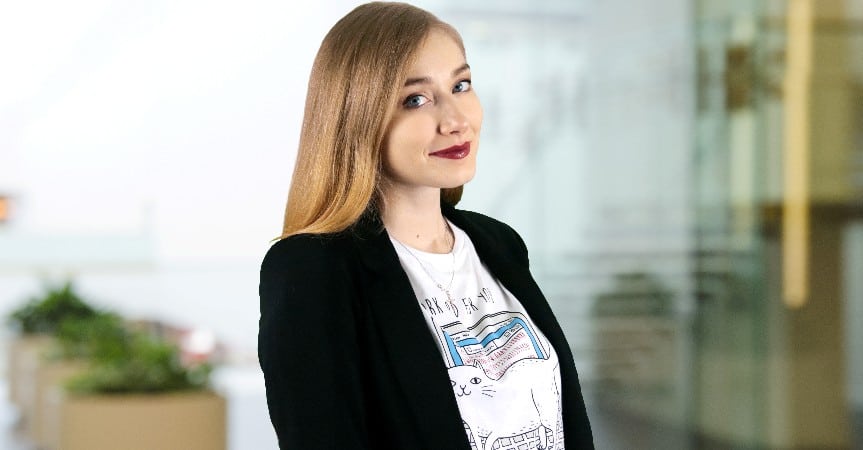 Who can know more about making your online business thrive than a dropshipping entrepreneur who's already achieved great results?
That's why today, we're welcoming Anna, AliDropship's outstanding eCommerce marketing specialist! She has agreed to tell the story of her journey in digital marketing and dropshipping business promotion, and to share her unique experience.
Hi, please introduce yourself!
Hi, I'm Anna from the eCommerce Department of AliDropship. I'm one of the in-house experts in the dropshipping business promotion. I know how to make your dropshipping business pick up steam through the most effective avenues of online promotion. I prefer advertising through Facebook, Instagram, Google and YouTube.
I can analyze your niche potential, give recommendations on your store appearance, and advise on how to promote your dropshipping store. Talking about promotion, I know how to create your ad campaigns from scratch.
But, I think that my real vocation is helping people. I've always wanted them not just to avoid problems at the moment, but to be able to fend for themselves in the future.
Even when I was a student, it was like this. If my classmates asked me to copy my homework or the answers during some test or exam, I couldn't just let them rip it off. I wanted to drive the whole thing home to them so that they could get the head around the issue.
Well, I believe that this personality trait resulted in what I'm doing now and, especially, in the creation of the whole Dropship Club project. I've also wanted to work in the knowledge-based marketing concept, so I'm doing what I really love.
Great! So how did you get into dropshipping, exactly?
When I first came to the company, I had no experience in the dropshipping business. I had enough experience in digital marketing, though. So, I started working at the eCommerce Department as a digital marketing assistant.
My tasks were searching for the products on AliExpress and adding them to the stores that AliDropship team ran by itself. Even though I was fresh off the boat in dropshipping, I understood that I had to pick only high quality items.
That's a part of my character again. I don't want to blush with shame in front of my customers. So, I always try to make everything perfect.
Well, I was looking for the good-quality products, importing them to our shops and writing the descriptions for them. Step by step, I started realizing that dropshipping can be a really profitable business model if you know what you're doing. Besides, you don't need much to start it.
The major thing to become a successful dropshipping entrepreneur is just to know how it works.
Next, I found myself learning more and more about dropshipping and the eCommerce industry in general.
So, what happened next? How did you end up in Dropship Club?
Well, after a while, I gained enough knowledge and took on creating ads for our stores on Facebook, Instagram, etc.
I created ad campaigns on these platforms, evaluated their efficiency, worked out marketing strategies and put them to the test.
In the beginning, there were some mistakes. You know, you need to figure out which products have the best conversion rate on a certain ad placement, where the lowest CPS is and which audience suits you better.
If you want to succeed, you shouldn't give up. So, we kept on trying and eventually learned the ropes.
The truth is, you always can achieve the desired results if you find the right approach.
And every online store requires its own one.
We found out how to find the most suitable channel to promote different kinds of goods and what the best price to set for always staying profitable. Besides, we put to the test plenty of marketing strategies and increased our profit many times. All of these became possible due to our persistence. We tried, watched and made the right conclusions.
Later on, I began to work on the promotion through Google Shopping Campaigns and refining SEO on our websites. Google Shopping is a great promotional channel, by the way, if you know how to use it. It can boost your sales tremendously and bring you some warm traffic.
I got really great results with Shopping Campaigns after I worked on its optimization and added more products. With the same CTR, we started gaining two times more sales! You can also notice that after improving the store SEO, our organic sales from Google also increased twice: we went from 210 sales to 462 in the three month period.
So, that was when my desire to help people found the outlet for the first time. I wanted dropshipping entrepreneurs to know what opportunities Google opens up for marketing.
But setting everything up and creating lists of products from our stores for these campaigns on your own takes too much time, knowledge, and effort. That's why I brought in the Development Department of AliDropship on creating a special marketing tool. It was supposed to let online entrepreneurs grow their sales using Google Shopping platform.
The result of our work is a really cool Google Merchant add-on, which helps your potential clients easily come across your store products on Google Shopping.
After this, I finally got what I needed to do further. And we started Dropship Club: Diana – my colleague, Maria – our designer, Alexandr – our developer, and me.
What does your work look like?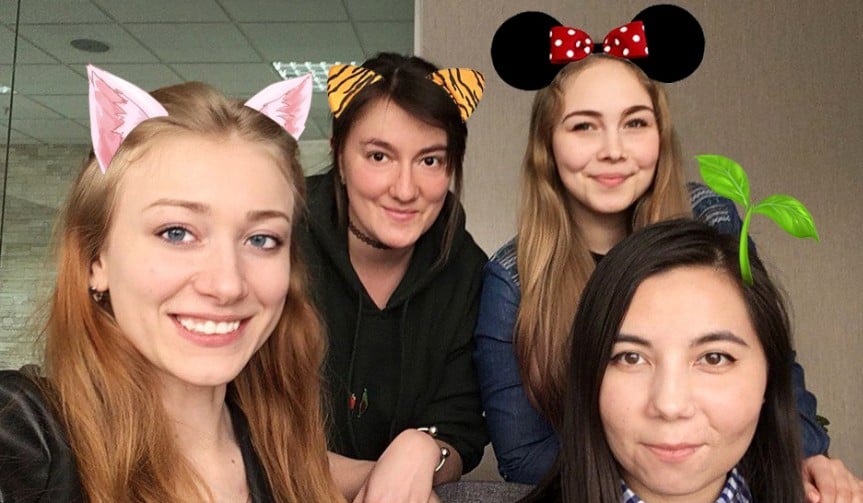 Well, the idea is giving dropshipping entrepreneurs a hand on their way to success. No matter what level of knowledge or experience they have, we're always ready to help everyone. We give people a clue on different topics – from store creation to store promotion.
The main goal of Dropship Club is to explain the topic to our clients so that they can do everything on their own in the best way possible.
This is the reason why only the experts who have gone through all the stages of dropshipping from the very beginning work at our department. We answer every question our clients left in details, shoot useful videos explaining the trickiest issues, etc.
Customer feedback is the most important thing for our work. So, we always work towards improving our services. And we have dozens of positive comments and reviews which are the best reward for us.
In our work, we consider all the specifics and level of knowledge our clients have.
For instance, we've developed Niche Research service for those who just want to start their dropshipping journey. Most of the dropshipping beginners are confused about choosing a suitable one.
If you choose a wrong niche, this could be fateful for your business. Trust me, you should be passionate about what you're doing if you want to succeed. If you're indifferent to the products you sell, your store or service will also leave customers cold.
That's why Niche Research service gives our clients three options of the possible niches based on their interests, hobbies, skills and their own shopping experience. This way, their business turns into the hobby that brings in money.
What can you advise our readers – those who already run their stores and those who didn't start the business yet?
I think, dropshipping business is a unique chance for people to live out their dreams. It allows you to create and do something you really like and enjoy.
For dropshipping entrepreneurs who are about to start their venture or for those who already run their stores, I can say – keep it up! Keep learning and you'll see that everything is possible if you do it in the right way!
Well, now you know how much effort, dedication, and passion it takes to become a successful dropshipping entrepreneur! We are thankful to Anna for her detailed feedback, and hope her story will inspire you to try yourself in this business, too!