Richest Dropshippers In The World: What's Their Secret?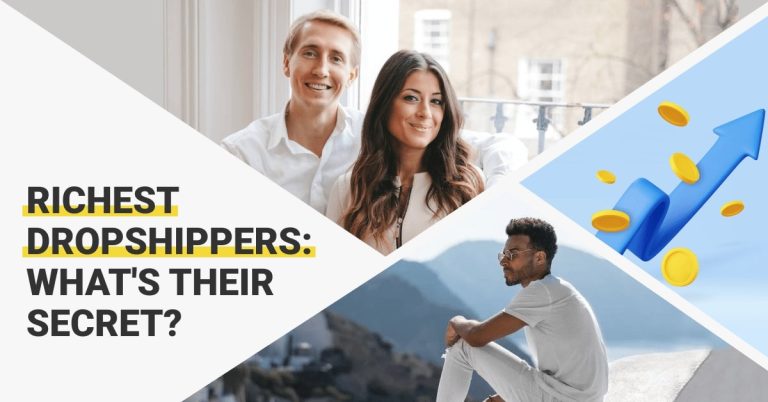 Dropshipping is when you sell products online without having to handle inventory, shipping, or fulfillment. Sounds easy, right? Well, not so fast.
There are many challenges and pitfalls that dropshippers face, such as finding reliable suppliers, creating a unique brand, and competing with other sellers. But despite these difficulties, some dropshippers have managed to achieve incredible success and wealth. So let's explore what they all have in common and how they all became rich. If you are interested in starting or growing your own dropshipping business, you don't want to miss this!
The most successful dropshippers in the world
Dropshipping can be a lucrative and flexible way to make money online, so let's see how successful you can get in this industry.
Cole Turner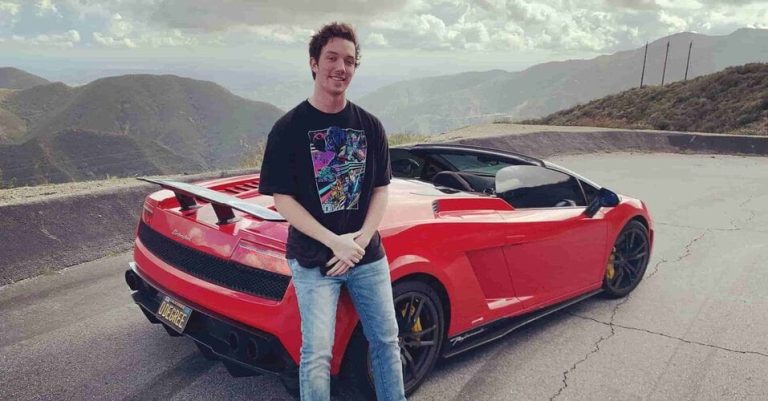 Cole Turner's exciting dropshipping adventure began when he was just 18, fueled by a spark of curiosity. In a relatively short period, Cole reached an incredible milestone, earning $2 million in sales from 2019 to 2020. This achievement placed him among the elite ranks of the wealthiest dropshippers.
Initially, Cole managed a general store, where he experimented with a variety of products. But then, something remarkable happened. A particular piece of jewelry captured the interest of his customers like no other product had.
Realizing the potential of this successful product, Cole shifted his strategy. He started focusing on this item and used Facebook ads to promote it, transforming his general store into a specialized, one-product store.
This strategic change brought about amazing results. His store generated over $75,000 in sales, a feat so impressive that Cole eventually passed on the reins of this store to another eCommerce enthusiast.
But Cole's journey didn't end there. He ventured further, launching a third store. This new venture was nothing short of phenomenal, achieving a staggering $2.1 million in sales in just over a year. Cole Turner's story is not just about financial success. It's a testament to the power of adaptability, vision, and the willingness to take risks in the dynamic world of dropshipping.
Sebastian Ghiorghiu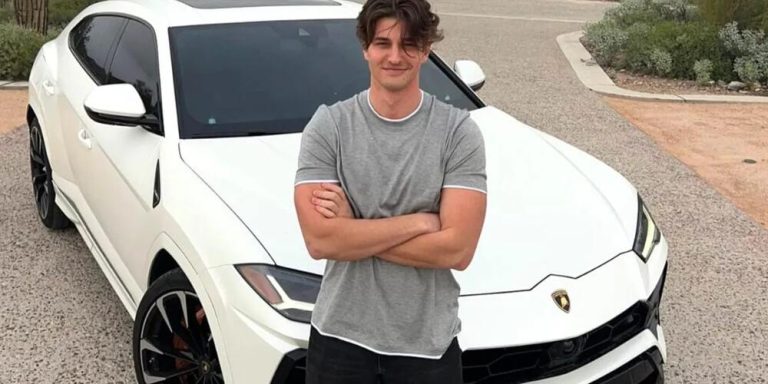 With an impressive net worth of $8 million, he's certainly made a name for himself. But how did he do it? It all began with his first dropshipping store, where he generated $35,000 in revenue. Then, he cleverly shifted his focus to Facebook ads, managing stores on both Facebook and Instagram. But he didn't stop there — by using search engine optimization, he significantly boosted his online store's visibility, attracting a steady stream of potential customers. And guess what? His sales skyrocketed in no time, with his monthly earnings jumping to an astonishing $70,000 to $80,000. Now, at just 24, Sebastian is juggling a Google Ads agency, several dropshipping stores, and a YouTube channel.
Irwin Dominguez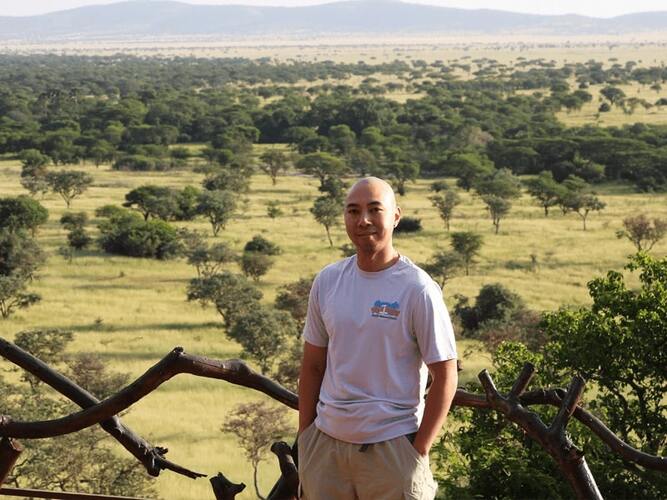 Irwin's story in the dropshipping world is truly inspiring. In an incredibly short time of just 8 months, he astonishingly reached $1 million in sales. How did he do it?
One crucial aspect of Irwin's strategy was his knack for spotting profitable niches. He didn't just choose products randomly. Instead, he meticulously researched and analyzed the market. This approach enabled him to discover products that were in high demand but not swamped by competition.
But Irwin's approach didn't stop there. He skillfully harnessed the power of social media marketing, particularly through Facebook Ads. This strategy allowed him to effectively target his audience and naturally drive traffic to his online store.
What's more, Irwin's background as a marketing consultant in his local area played a significant role. This experience gave him a solid understanding of Facebook advertising, which he adeptly used to boost his dropshipping business. The results were impressive: generating up to $10,000 per day.
Irwin also focused on creating engaging content and actively interacting with his followers. This approach helped him establish a strong and loyal customer base. Remarkably, it only took 3 days from launching for him to make his first sale. This is a testament to his effective strategies and hard work.
Alex Ikonn & Mimi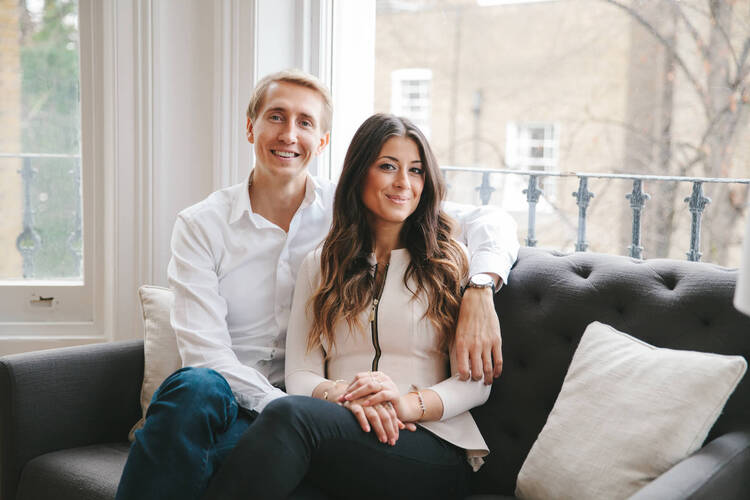 Alex Ikonn and Mimi definitely make the list as some of the richest dropshippers. Let's take a closer look at their journey. Initially, they started by running a dropshipping store focused on hair extensions, and they've been driving sales impressively.
Did you know that their YouTube channel was launched way back in 2010? Since then, it has attracted a massive audience, boasting 1,474,246 subscribers and accumulating a total of 173,657,125 video views. As of now, their channel has grown even more, with over 3.1 million followers. This incredible online presence has helped them achieve seven-figure success in the dropshipping world.
But that's not all. Luxy Hair, their brand, also has a strong presence on Instagram with a significant following of 600K users. On Facebook, they've received 330K Likes. What's more, their content is widely shared on Pinterest, reaching over 10 million monthly Pins. This extensive online engagement is a testament to their successful strategy in dropshipping.
Harry Coleman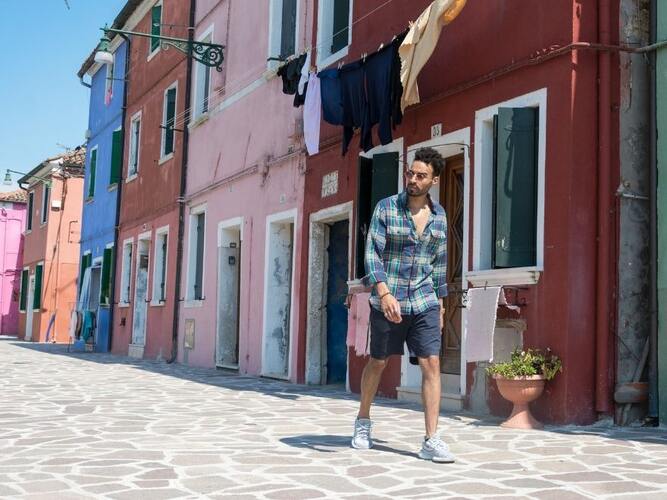 Initially, Harry started with a store focusing on nail products, but he didn't stop there. He adapted his strategy and shifted to a more versatile general store model, eventually managing not one but two general stores. Now, he stands among the wealthiest dropshippers.
In 2018 alone, Harry achieved an astounding revenue of around $5 million. His journey was filled with learning, from realizing the importance of finding the right product niche, setting up niche stores within the broader general store concept, crafting engaging advertising copy, to overcoming challenges along the way.
Before diving into dropshipping, Harry had experience in importing snapback hats from America, selling them on eBay in the UK. He began with a relatively small budget, dedicating $500 — $800 exclusively for advertising.
This is where Facebook ads came into play as a pivotal marketing tool for him. He crafted smart advertising campaigns, using platforms like Facebook Ads to expand his customer reach significantly.
But Harry didn't just rely on ads. He took a unique approach, spending months to explore and test a variety of products on a dropshipping platform. He meticulously pinpointed the most profitable ones.
His hard work eventually bore fruit. He started earning $100 to $200 daily, primarily by dropshipping niche products like jewelry for horse enthusiasts, cat-themed rings, necklaces, and LED dog collars.
Harry didn't stop experimenting with different products and advertising methods. This led to a steady increase in his sales, starting from $1,000, then $2,000, and astonishingly reaching up to $10,000 daily.
Drawing from his experience as a successful dropshipper, Harry advises others in the field to stay flexible and test various products simultaneously. He also stresses the importance of building a trustworthy brand for your dropshipping store, highlighting the critical role of branding efforts in achieving success.
What do all of them have in common?
The one thing that unites these successful entrepreneurs is their strategy of selling high margin products. They didn't chase after less wealthy customers, instead they offered products that could offer them great profits.
When it comes to dropshipping, high-margin or high-ticket products are a great way to increase profits. These products are typically more expensive than low-ticket items, but they also have a higher profit margin. This means that you can make more money per sale, even if you sell fewer products overall.
What's high-ticket dropshipping?
One of the main advantages of high-ticket dropshipping is that it is easier to sustain. With low-ticket items, you need to sell a large volume of products to make a profit. This can be difficult to maintain over time, especially if you are competing with other sellers. High-ticket items, on the other hand, require fewer sales to generate the same amount of profit. This makes it easier to sustain your business over the long term.
Another advantage of high-ticket dropshipping is that it allows you to offer a higher level of customer service. When customers purchase expensive items, they expect a certain level of quality and service. By offering high-ticket items, you can provide a better customer experience and build a loyal customer base.
To prove that high-margin/high-ticket products are better for dropshipping, consider the following rhetorical questions:
Why sell 100 low-ticket items when you can sell 10 high-ticket items and make the same profit?
Why compete with other sellers on low-margin items when you can offer high-margin items that are less competitive?
Why limit yourself to a narrow range of products when you can offer a wider range of high-ticket items?
In conclusion, high-margin/high-ticket products are a great way to increase profits and sustain your dropshipping business over the long term. By offering these products, you can provide a better customer experience and build a loyal customer base. So why not give it a try?
Add your name to the list of dropshipping millionaires
You've seen how lucrative the dropshipping industry is, so you want to be a part of it? Well, then AliDropship is your best bet!
We can't wait to see your name on this list. Start by launching your own dropshipping store that sells high profit margin products!