How To Dropship With Alibaba: What Should You Know? [FAQ]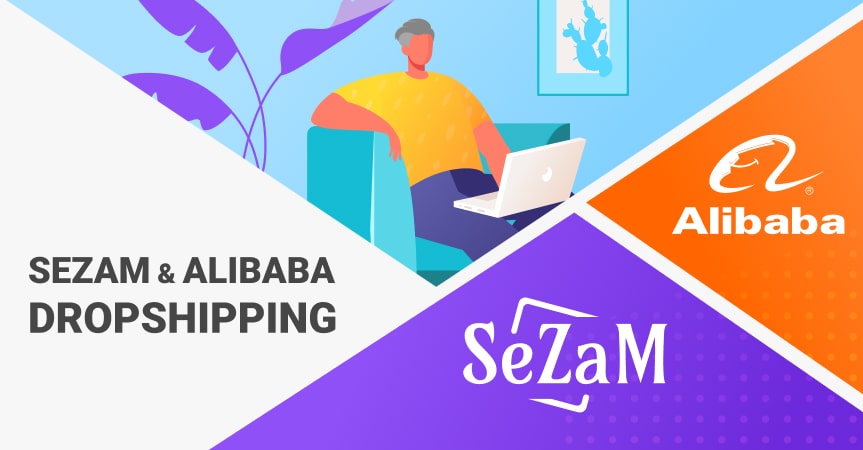 How to dropship with Alibaba? Actually, easy as never before. Recently, we have launched a brand new & first official tool for Alibaba dropshipping – it's Sezam. This tool is designed together with Alibaba, and it's aimed at making the process of dropshipping with Alibaba quite easy, understandable, and more beneficial.
However, since Alibaba has never dealt with dropshipping before, there are lots of questions ecommerce entrepreneurs have to ask in order to understand how it all works. In this article, you will find answers to the most frequently asked questions.
Alibaba dropshipping: what's so special about it?
There is a lot of talk about Alibaba dropshipping. Since AliDropship has made many efforts together with Alibaba to create an easy-to-go solution for dropshipping with Alibaba, we know firsthand all the points you may be interested in.
Alibaba is a B2B platform. How to dropship with Alibaba?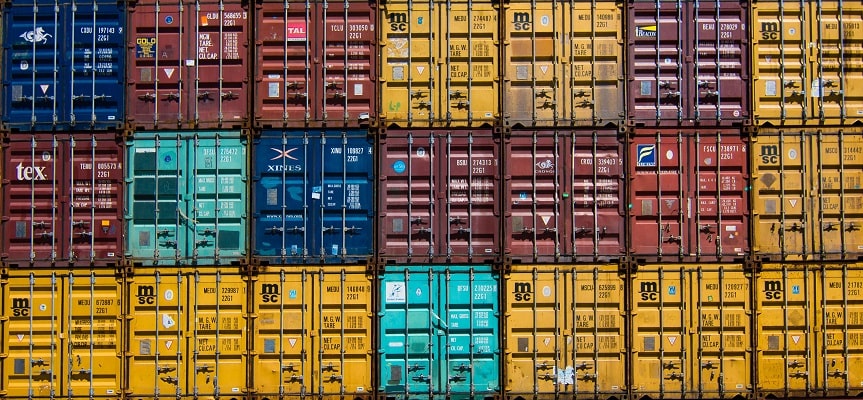 All you need to know is that Alibaba has decided to team up with dropshippers.
Since the platform itself is interested in developing business towards dropshipping, they're ready to create all the conditions needed for online store owners to run their dropshipping ventures.
That's why Alibaba created a special catalog of products for dropshipping. All these products imply retail trade, so they are offered at a price for each unit.
Is Alibaba safe?
Alibaba is one of the biggest and most popular online marketplaces. The good news is that almost all the transactions on the platform are strictly regulated allowing safe and secure transactions. However, keep in mind that online trading/selling comes with a bit of risk. Even though the platform connects buyers and sellers, it is still the responsibility of both sides to allow the deal to come through.
So, to answer the question, is Alibaba safe? The answer is yes, Alibaba is completely safe and trustworthy. But make sure to complete your research in regard to the reliability of the suppliers, when searching for your ideal supplier. By studying suppliers, their feedback, history of transactions, etc., you will get an understanding of whether the supplier is trustworthy or not.
Furthermore, to see if his products meet your quality requirements, you can order a testing sample of the product.
If you manage to carry out these short simple steps, Alibaba can be a safe and trustworthy experience for you.
Advantages of Alibaba dropshipping
Let's take a quick look at the advantages of dropshipping through Alibaba!
Over on Alibaba you can find products with even lower prices than on AliExpress! Even though AliExpress sellers offer low prices, most of them are middlemen who markup the initial cost of the item.
However, AliBaba allows you to buy the goods directly from the manufacturer, meaning you can lower the final price of the product to benefit from higher margins.
Since you'll be purchasing products directly from the manufacturer, you can ask the seller to put your brand label on the package. This is the perfect chance to start developing your own brand.
A large number of warehouses in 200+ countries
According to Alibaba, there are warehouses located in over 200 countries around the world. This should allow you to choose the best option for dropshipping business and improve the shipping time.
Is it possible to dropship batches of goods?
Yes, it is. In this regard, Alibaba dropshipping is pretty the same as dropshipping with AliExpess.
You're able to sell as many product units as you wish. The only limitation is the number of goods in stock.
Alibaba pricing policy: is Alibaba dropshipping worth starting?
In a nutshell, Alibaba dropshipping is certainly worth starting. Here are three aspects we would recommend you consider.
On Alibaba, most of the sellers are the exact manufacturers. So if there are no mediators, additional spendings on shipping, marketing, and so on, the price for any product is supposed to be a lot lower in comparison to the same product on any other marketplace.
Of course, bulk purchasing is still more lucrative despite the fact that the dropshipping business model doesn't imply even small-scale wholesale. However, Alibaba provides an option of small wholesale orders (10 product units and more). So if your customer orders more than 10 units of the same product, this will be an even more profitable bargain for you.
There are some cases when you can find the same product that is cheaper on AliExpress. It's due to the fact that there are a large number of factories in China. Some of them may produce the same product on absolutely different production technologies. However, it's more of an isolated incident than the rule.
How to choose an Alibaba supplier to partner with?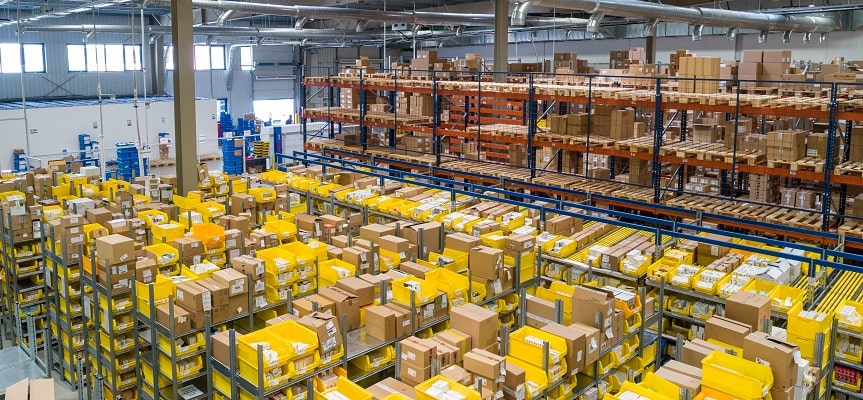 On Alibaba, there are all possible products you can buy online. So all you need is to choose a niche you're going to deal with in accordance with the audience you're going to target. That's it.
As for suppliers to partner with, Alibaba suppliers have a rating system. Here comes the aspects we recommend you check-up on before you start teaming up with a supplier.
Verification status
Years of operation
Feedback
Response time
Delivery time
Number of transactions
How to dropship with Alibaba: what's with branding?
In practice, Alibaba welcomes branding. This is why, in most cases, suppliers provide a form you need to fill in if you want to customize the products you order from them.
In case the supplier you're going to deal with didn't take care of it, you would have to contact him and negotiate about branding.
The Sezam Pugin for Alibaba dropshipping: what is it?
Recently AliDropship in cooperation with Alibaba established a solution that simplifies the process of running your Alibaba dropshipping business – it's Sezam!
Feel free to read a profound article on how Sezam works. However, we got lots of commentaries on this article. That's why we've decided to clear all the sticky points.
Does Sezam work with AliDropship only or it can be used on its own?
Sezam is an independent solution that can be used on its own. All you need to successfully add Sezam to your website is the WooCommerce plugin installed.
How to dropship with Alibaba: can you use Sezam for your store that you're already running?
Lots of people ask whether they are able to install Sezam on the stores they're already running, or they have to order a new custom store for Alibaba dropshipping only.
Long story short, yes, you are able to both install Sezam on your current store or order a custom store for Alibaba dropshipping.
The only limitation is that your acting store must be built with WooCommerce.
Why add Sezam to your current store?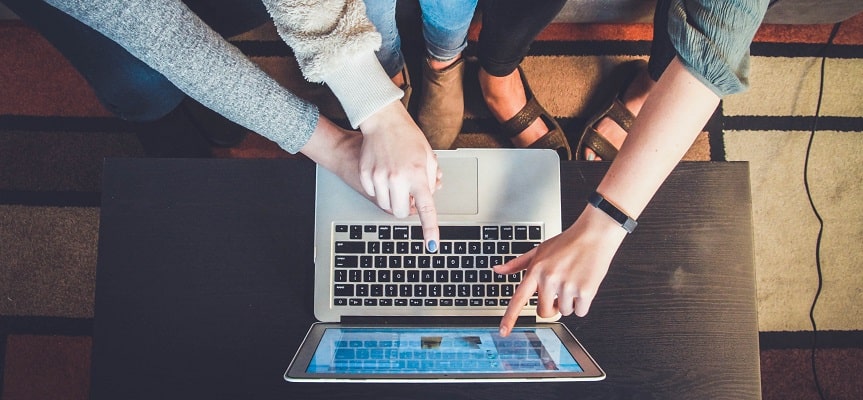 Please note that Sezam and Alibaba dropshipping offers a chance of diversification of your business. You are able to use several dropshipping solutions at once to expand your product catalog, target audience, boost your revenues, etc.
Team up with Sellvia to sell from the US-based fulfillment center with the fast shipping option.
Add Sezam to your website and dropship from Alibaba at low initial prices.
Can you use add-ons from AliDropship with Sezam?
Well, yes and no. We haven't integrated our add-ons into Sezam yet. However, you're able to use the WooCommerce add-ons that work separately from AliDropship Woo. For example, it's Sellika.
What themes are you able to use with Sezam?
With Sezam, you're able to use any themes compatible with WooCommerce including the ones we've developed for AliDropship Woo.
Do you have to use a Chrome extension?
No, you don't. One of the benefits Alibaba dropshipping has is formal cooperation. Alibaba provided us with the API to work with their platform.
This is the reason Sezam can boast more stable functioning.
How to import products and place orders with Sezam?
The process of importing products and placing orders with Sezam is quite similar to the one with AliDropship Woo.
Are we going to work on extra features for Sezam?
Yes, we are. Our team is working hard on adding new features that will provide an easier process of running your ecommerce business.
Who is Sezam for?
Actually, Sezam was designed for those who are eager to start Alibaba dropshipping due to the benefits Alibaba provides its partners with.
However, if you have an online store based on WooCommerce, and you're looking for an opportunity to boost your business, we recommend you consider Alibaba dropshipping and Sezam as well.
How to dropship with Alibaba: where can you learn more about Sezam?
If we still have not asked any of your questions about Alibaba dropshipping and Sezam in this article, try to turn to the following Internet resources.
If you have any questions on installing or using Sezam for your business, please refer to the Sezam Knowledge Base
Article on Alibaba dropshipping and Sezam
In case you want to learn more about Alibaba dropshipping, feel free to read the article on Alibaba dropshipping and Sezam
YouTube video about Sezam
If you love to watch videos rather than read blog articles, here's the video showing the Sezam functionality
Move to the website of Sezam to learn more about Alibaba dropshipping and the product we offer.
We hope the process of dropshipping with Alibaba is absolutely clear for you now. So would you like to dropship products with high-profit margins? Then, start Alibaba dropshipping with Sezam!