Alibaba Dropshipping For WooCommerce: The New Tool For Your Business!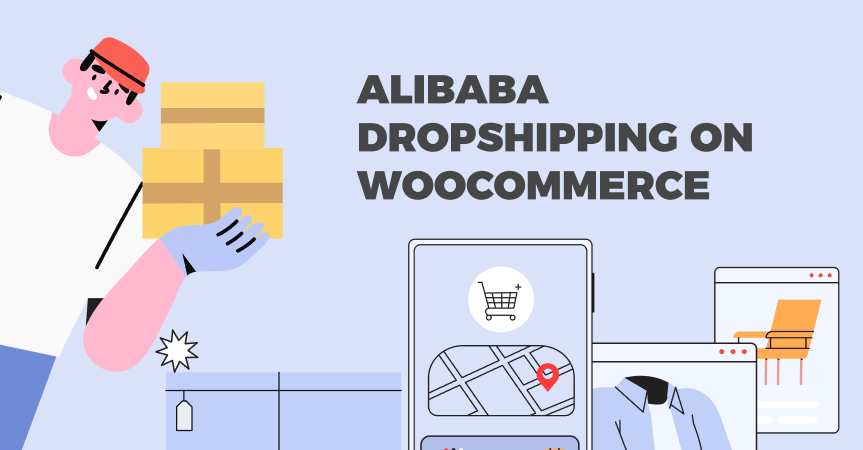 A true entrepreneur always seeks new opportunities to expand their business, find new partners, and enter new markets. For example one of the latest trends that business owners are exploring is Alibaba dropshipping on WooCommerce with the Sezam plugin. Let's see what it is, how it works, and what benefits you can expect!
What's the deal with Alibaba dropshipping on WooCommerce?
As you probably know, Alibaba is the world's largest B2B ecommerce platform where businesses can purchase goods in bulk directly from manufacturers.
But wait! A dropshipping business doesn't sell products in bulk! The whole idea of dropshipping is to buy products only after you get an order from a customer. A B2B platform is good for large retailers or wholesalers that use the traditional business model, but not for dropshipping!
That's true. But recently, Alibaba decided to team up with dropshippers around the world and created a special product range designed for dropshipping exclusively.
So, now you can buy a single product from there and redirect it to your client. You can even ask for customized products unique to your brand!
Check out the video below to see how it works — and how you can run such a business smoothly with the official Sezam plugin. This plugin is the perfect solution if you want to import goods from Alibaba to your WooCommerce store in a click!
How do you benefit from Alibaba dropshipping?
What's the point of reselling from Alibaba if you already buy products on AliExpress, you might be wondering? Let's take a look at the advantages Alibaba offers!
AliExpress is well known for its low prices. That's why dropshipping is so popular. But most sellers on this platform are mediators that get their share of profit by raising the initial prices.
On Alibaba, you will be able to purchase goods directly from manufacturers, which means you can lower your sale prices to compete with other retailers or benefit from higher profit margins.
You can customize products
Another advantage of using Alibaba dropshipping for WooCommerce is the fact that you can customize the products you order. Since you buy from manufacturers, you can ask the seller to put your brand label on the package. So, it's a good opportunity to develop your own brand.
Warehouses in 200+ countries
Alibaba explains that you can order dropshipping products from local warehouses located in more than 200 countries around the world. This should considerably shorten the shipping time.
The Sezam plugin will automate the process
And finally, there's an official WooCommerce dropshipping plugin that will automate part of the process – Sezam!
Introducing the Sezam plugin
What are the game-changing features that make the Sezam plugin stand out? And how exactly can it help you run and scale your online business?
The plugin lets you import products from Alibaba to your dropshipping store in just one click. The products imported from Alibaba come with images, descriptions, and variations.
Automatic order placement.
You can order products for your clients manually or automatically. Simply click on the 'Order' button, confirm the purchase, and get the tracking code.
The plugin is always connected to Alibaba, so the information on your product pages will always stay up-to-date.
Seems like the perfect choice — even for a complete newcomer!
Got interested? Go here to learn more about Alibaba dropshipping on WooCommerce — or start a dropshipping business with Sezam right away!