How To Choose A Domain Name For My Drop Shipping Website: Q&A Series #6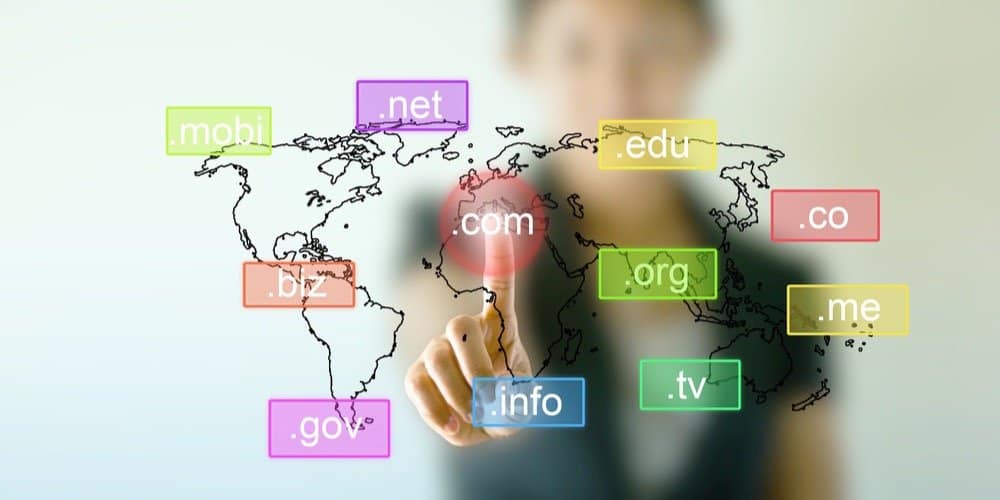 If you're wondering how to choose a domain name for your drop shipping website, read our answers to the most common questions that are typically asked by the online business newcomers.
Every business starts with an idea.
Every drop shipping store starts with a niche.
Every website starts with a domain.
Our today's article is dedicated to a highly important topic: we will explain how to select, evaluate and purchase the perfect domain for your drop shipping website.
Let's start with the basics, as usual!
Table Of Contents
Before you explain how to choose a good domain name for my drop shipping website, can you tell what it is, exactly?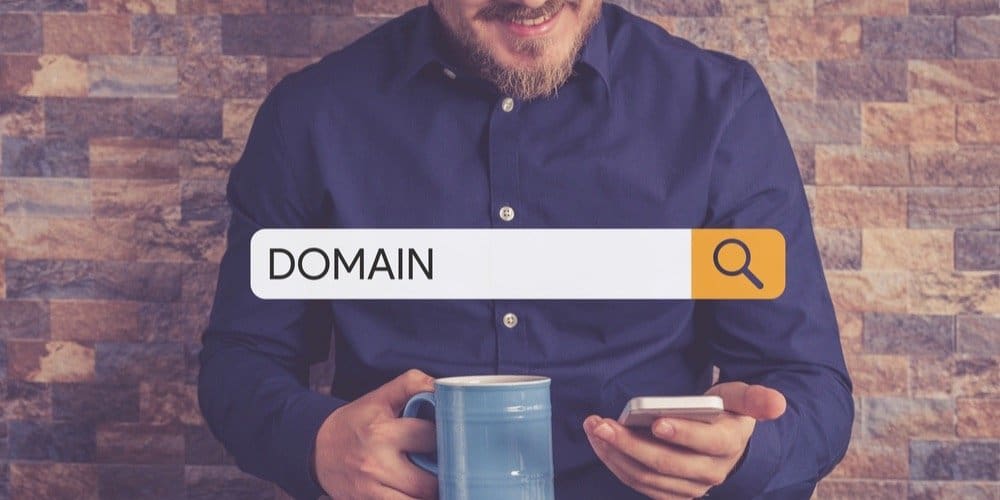 To put it simply, a domain is the main part of your website's URL address.
For example, take a look at our website's address:
https://alidropship.com/
Here, 'alidropship.com' is the domain. It consists of 2 elements:
'alidropship' part is a so-called Second Level Domain
This is a word or a combination of words that you choose to represent your drop shipping website.
You can select any combination of letters and digits to be your second level domain, but this combination should make sense – something like higur465wy24.com doesn't inspire much trust, right?
Usually, the word or phrase that is put into the second level domain is identical to the store name as it helps you with branding. Alternatively, to get better Google rankings, you can take the main store keyword and play with it a little to create a short, memorable and catchy phrase (and we will elaborate on this further).
'.com' part is a so-called Top Level Domain
There exist a limited number of top level domains, so here you don't need to invent anything – just follow the basic rules and choose among one of the options available.
Wait, what? There really are rules that regulate how to choose top level domains?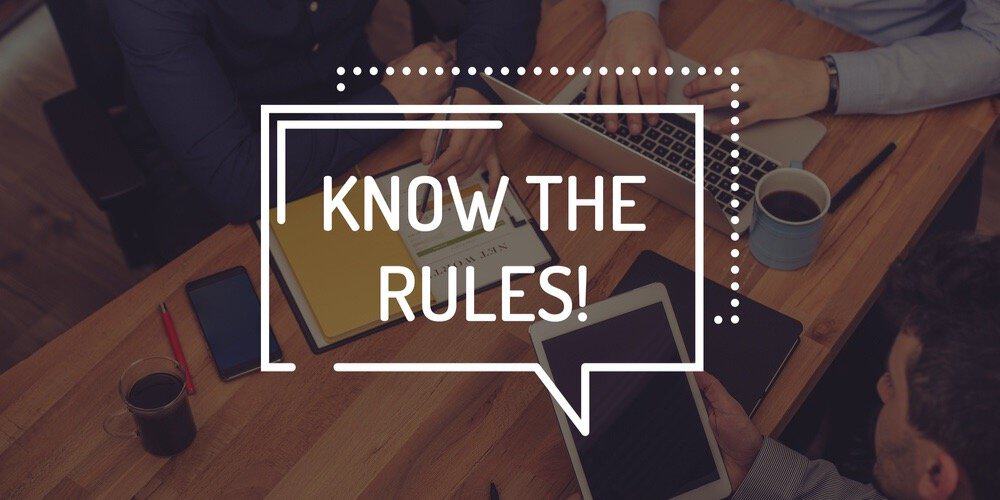 Traditionally, top level domains demonstrate what is the type of an organization that uses them. Let's go through the most common ones:
.com domain is generally used by companies and organizations who run some kind of business or who hold this website because of some financial purpose. It is considered to be the most popular, prestigious and trust-inspiring domain, which is why it is highly demanded by businesses and enterprises worldwide.
We personally recommend to go for the .com domain – in our experience, short and keyword-rich names with .com top level domains show better results and prove to be more efficient for drop shipping websites.
.co domain is a relatively new alternative to the .com one (the majority of appealing names on the .com domain is already taken, which is why entrepreneurs go for a different option).
.biz domain ('biz' is short for 'business') is basically used in the same cases, but for some reason, it is much less common and not as widespread as the .com one.
.net domain is normally associated with hi-tech businesses, information technologies, startups, and other tech-related entities of this kind.
.org domain ('org' is short for 'organization') is usually chosen by charities and other non-profit establishments that don't put finances in the core of their activity.
.info domain traditionally belongs to websites and blogs that have an enlightening or informational purpose and exist to raise awareness about something.
.edu domain is regularly taken by educational institutions of various types.
.gov domain belongs to governmental entities across the United States.
Plus, there exists a number of country-specific top level domains, for example, .uk for the United Kingdom, .us for the United States, .il for Israel, .au for Australia, .de for Germany, .fi for Finland, .jp for Japan, .kr for South Korea, .nl for the Netherlands, .ru for Russia, .se for Sweden, etc.
Only specific companies, associations and authorities are allowed to use such country-related domains, so, most likely, you won't even need them for your business (and why would you, actually? With drop shipping, you don't have to limit your ecommerce store activity with a certain geographic region).
Are there any similar rules for the selection of a second level website domain?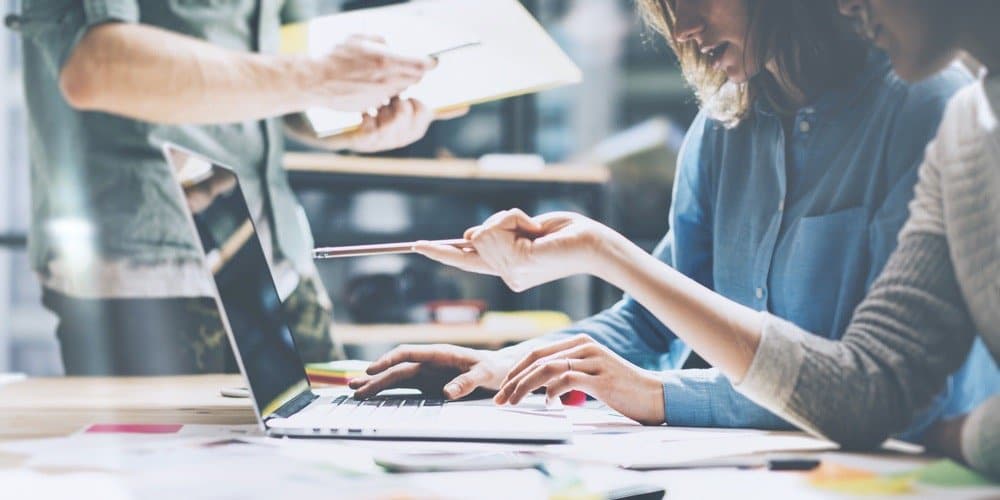 Oh, this is the most exciting part.
So, as you see, when you're choosing a top level domain, you don't have much room for imagination and inventiveness – you simply need to pick one of 20-30 available options.
But when it comes to the second level domain name, it's a whole different story.
When you're creating your store domain, there are 3 vital things to consider.
SEO
If you want to achieve favorable Google rankings, it's wise to include a SEO-friendly word or phrase in your domain.
For this purpose, many drop shipping business owners take their main keyword (or any of the supporting keywords) and build their webstore domain around it. This way, they improve their rank in search results, and make it easier for Internet users to stumble upon this particular webstore.
Of course, it's necessary to treat this optimisation thoughtfully: a website that has an address like buyofficechairsonlineusa.com looks quite suspicious and even potentially harmful, like it poses a threat to the visitor.
If a domain name of your drop shipping website solely consists of a long-tail keyword, it simply looks spammy and doesn't inspire much trust. Plus, it doesn't help you create a memorable shopping destination that stands out from the competition.
This aspect brings us to the next crucial consideration point which is…
Branding
Do you know why you, an owner of a tiny drop shipping store, can successfully compete with trading giants like Amazon and AliExpress itself?
It's all because you can create a recognizable and buyer-oriented shopping destination with a totally unique atmosphere and friendly environment.
Your range of activity is rather limited in comparison to huge shopping platforms, and this gives you an enormous advantage: you can provide the top-class service while concentrating on a small amount of products to sell, and this is exactly how you win the hearts of your buyers.
This challenging yet rewarding job of creating your own in-store universe starts with… your website address and, more specifically, your domain name. Basically, when a person visits your store, its address (and the domain name) it is the first thing that gets noticed and considered. At this moment of the first encounter, your website name provokes some specific expectations, and it's your responsibility to meet them.
This is why, ideally, a good domain name should clearly indicate what this store is about – this way, you gain recognition and support the creation of your own, unique brand that is strikingly different from the competitors' offers.
Credibility
As we have already mentioned it, your drop shipping website URL (and the domain name, naturally) is the thing that makes the first impression.
Will an Internet user actually visit your store after noticing it in the search results, or not?
It heavily depends on the quality and contents of your domain name. If it consists of an odd (yet SEO-friendly!) word combination, or a random mix of letters and numbers that makes no sense, the majority of Internet surfers won't even click on it.
The same goes for a website that obviously speculates on a well-known brand or trademark by using either the wrong spelling (abibas.com) or a top-level domain that is different from the one chosen by the officially known website (adidas.net). No one likes to be fooled, so misleading people with an illegal use of someone else's brand shouldn't be you strategy.
Plus, people will be likely to avoid your website if its domain name looks silly or scary because of unintentional inappropriate word combinations (think of examples like therapistbay.com or bestkidnaps.com) or accidental negative meaning in a foreign language. Surely, it is impossible to consider all the languages that exist across the globe, but it's still a good idea to check the meaning of the chosen name in the language of your target audience, and in the most common languages in the world (Chinese, English, Hindustani, Spanish and Arabic, at least).
So…how can I generate a drop shipping website domain, actually? What should I do technically? And how can I buy the domain?
Oh, it's a really simple and totally entertaining procedure.
First, you need to go on a domain generator website: tons of them provide their service for free, so you won't pay anything extra.
We strongly recommend the Namemesh generator: it is awesome because it lets you evaluate the appeal of any domain name by several parameters at once.
It works the following way: you enter 2-3 words into the search bar, and press the 'Generate' button.


The system shows all the possible combinations of these words, and divides the domain name suggestions into several categories:
Common – these are the most 'traditionally-looking' names with typically used top level domains (also called extensions) like .com, .net., org, etc.
New – these are the names containing the most recent extensions that become available for websites (.tech, .chop, .center, etc). Since these extensions are really 'young', there's a good chance to grab a vacant name earlier than anybody else.
Short – this section contains the shortest domain names available. In general opinion, the shorter is the domain, the better it is for your recognition (still, don't forget that it should make some sense).
Extra – these are the domain names with 'unusual' extensions like .name, .me, .ly, etc. In a way, they are similar to the 'New' category, but these ones are already being used in the worldwide practice.
Similar – these domains don't contain the exact keyword you've provided. Instead, they are based on synonyms, antonyms, related words, etc. Here, you get unconventional names that are associated with your business concept in a more 'smart' way, and they might turn a better alternative in terms of branding.
SEO – this section includes the names that are perfect in terms of potential Google rankings. The main keyword gets slightly modified with the use of prefixes or suffixes, so you see a list of SEO-friendly yet sensible domain names.
Fun – the website domains listed in this category are the result of smart word modification: blending and meshing words, misspelling, phonetic variations and other tricks are used. As the result, you get some unique yet meaningful words that can make a perfect brand names.
Mix – other words, prefixes and suffixes get mixed into the keyword you've provided.
So, you get a huge amount of all the possible domains listed on a single page: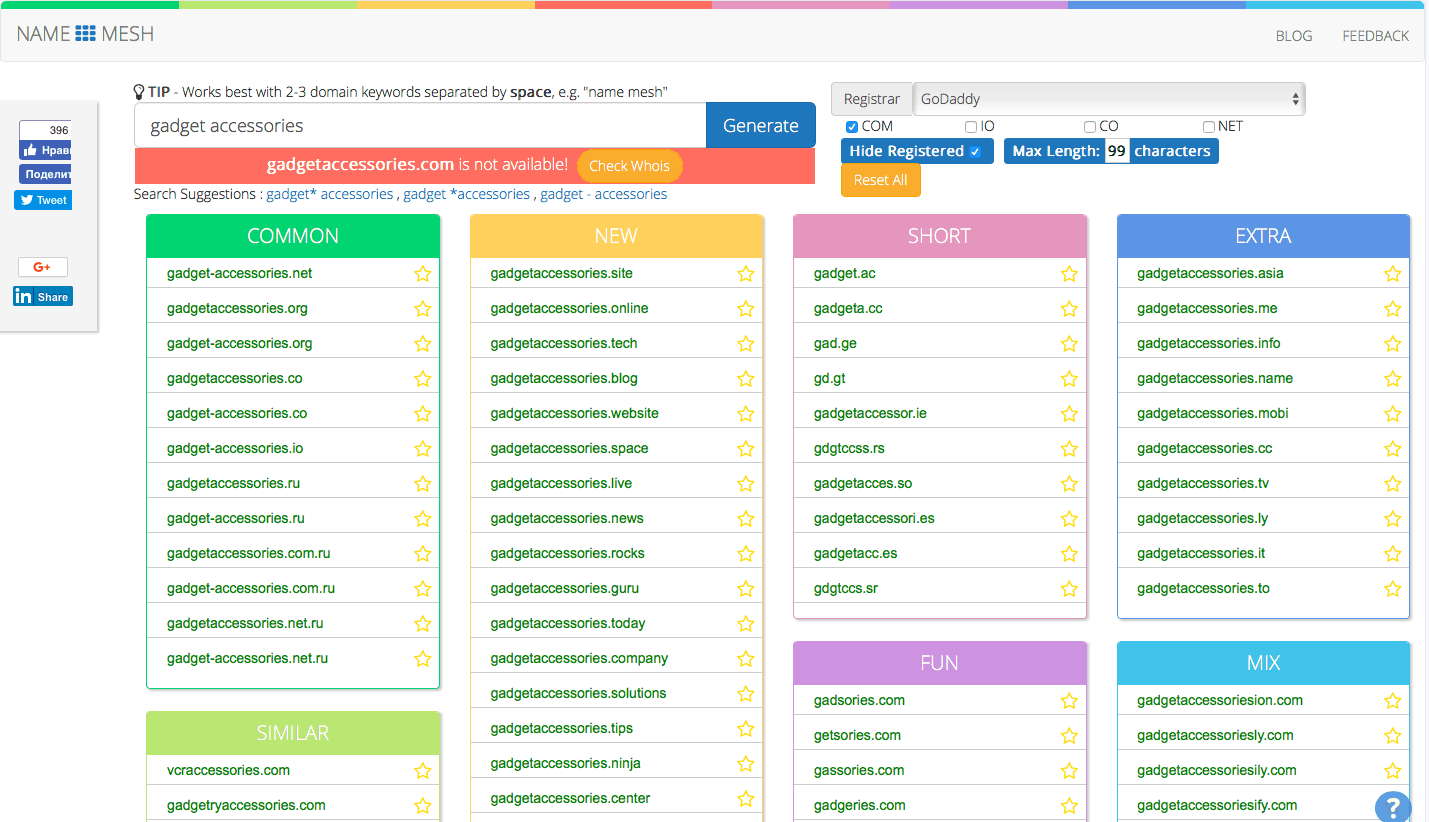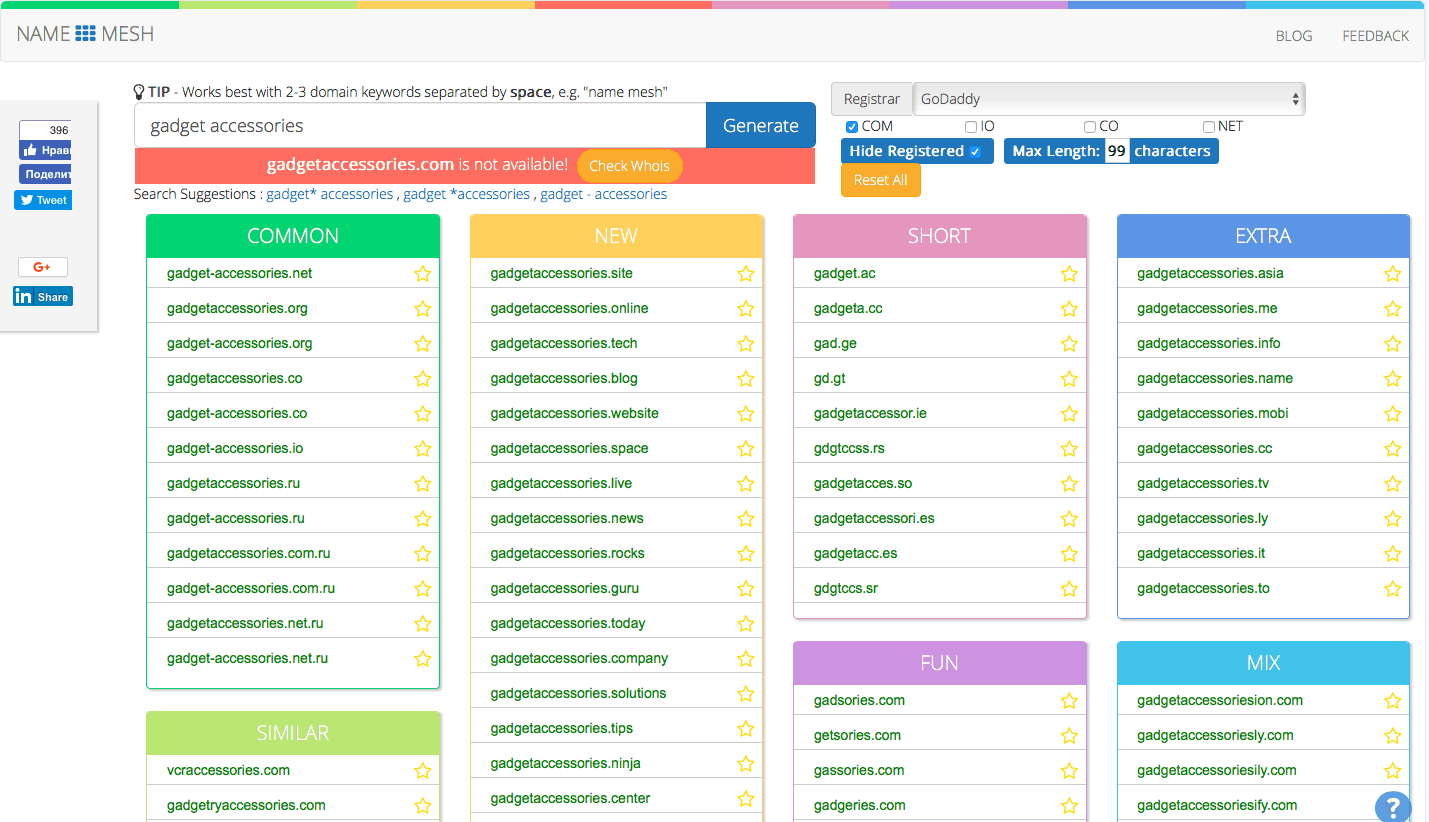 As you can see, you can make some amendments to the generated results and play with them further!
For example, you can also check out every single one of the Search Suggestions to get even more relevant domain options (it's quite handy if you've already tried everything and can't think of other good names).
You can hide the already registered domains (it definitely saves your time) and you can also explore the WhoIs database to view who has purchased the most appealing domain (in some cases, it might be a good idea to contact the current owner and ask if you can buy out this particular domain).
You can also set the preferred domain length and tick the top level domains you'd like.
And finally, we're coming to the most important part: here, you can also choose the registrar service that will sell you the best domain name!


In order to actually purchase the domain you've picked, you need to visit a registrar site, make your user account, provide the necessary documents (IDs, etc.) and pay for the purchase. This is how you will become a legal owner of a domain at your choice.
Namemesh site doesn't sell the domain names, but instead, it lets you check a number of the most credible and trustworthy registrars that are actively used across the globe:
It doesn't matter what registrar service you use: all of them have the same range of domains available (it's impossible for a registrar to have 'exclusive' domains that can't be bought anywhere else), and all of the registrars listed on Namemesh are legally allowed to sell website domains.
Still, it's a good idea to check the appealing name within each registrar anyway. The reason is simple: even the identically same names can have totally different prices across various services.
So, to be a smart shopper, you need to go on Namemesh, select one registrar, enter the keyword, hit the 'Generate' button, read through the generated list of domain names, and then click on the name you like more.
You will be automatically redirected to the registrar site – here, you will see the domain name price, and the instructions on the purchase procedure. If you're satisfied with the name and its price, follow the registrar recommendations and become a happy owner of this domain!
With so many name options, I'm getting confused. Is there any checklist on how to choose a domain name for my drop shipping business?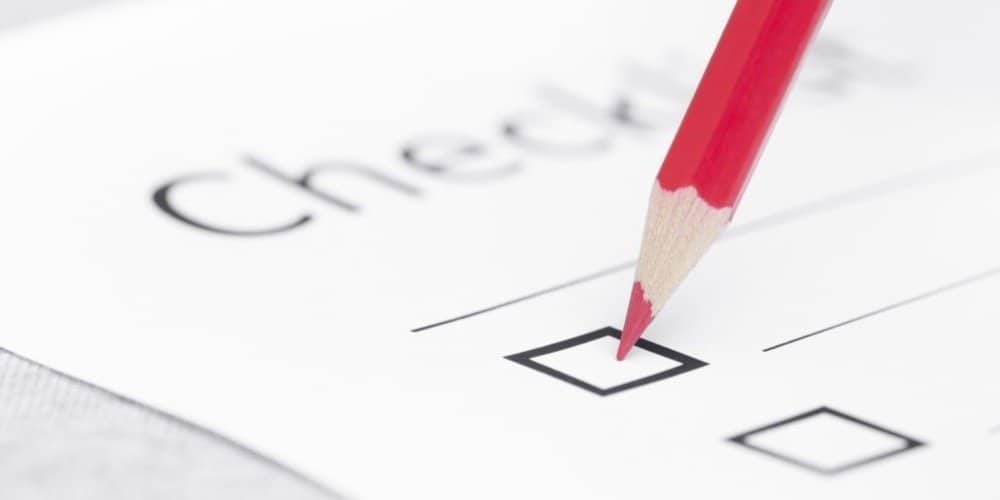 Of course! Go through this list and tick the statements you agree with:
Your personal opinion matters! You should be happy with the sound and the meaning of the name, no matter what marketing gurus say.
Roughly speaking, a length up to 10-12 characters is okay. You want people to remember your name easily, right?
Again, it's all about your brand recognition. Let's suppose you've chosen a well-known word but opted for an untypical letters order in it – chances are, people will simply misspell it while typing in the address, or writing hashtags in social networks.
It gives me some room for growth
In the world of drop shipping, it is super easy to switch to a slightly different business niche, or to expand your product offer when necessary. Will the domain still be relevant for your store if you ever decide to add new product categories?
It is available on social media
To promote your store online, you need relevant accounts on social media. Imagine that the name you've chosen is already taken by someone on Facebook: it's quite a sad situation because buyers will get really confused, and they will constantly mix you up with this random account.
Luckily, Namemesh has this adorable function of scanning social networks as well! Look at the picture below:


When you click on a suggested domain, the system checks the so-called 'Social Availability' and analyses the existing Twitter and Facebook account names. You, in turn, can perform the same check on Instagram manually. This way, you'll be able to choose an identical name for all your social media channels to create a strong brand and boost your recognition.
You'll be surprised, but every domain name needs to be checked before purchase even if you're not buying it from an actual previous owner. It is possible that this domain has some history anyway (maybe it simply got abandoned and expired several years ago). To make sure nothing suspicious was happening there, try using the Wayback Machine service. It shows whether the desired domain has ever been in actual use, what it looked like, and what kind of actions were performed through the drop shipping website.
If you're buying a 'second hand' domain, check the Expired Domains portal. Here, you will see domains with reliable history that are no longer in use for some reason. These domains have a higher chance of getting good Google rankings (in case they were not previously used for some suspicious actions), so you can even buy several domains and simply wait till one of them starts ranking higher than others.
Have you ticked at least 4 items in this checklist? Go for this name!
That's it for our today's Q&A session. Now, you know how to choose a good domain name that will fit your drop shipping website perfectly – feel free to use the knowledge for your personal benefit!
Join 325,000+ entrepreneurs who are already mastering new skills with our FREE Guide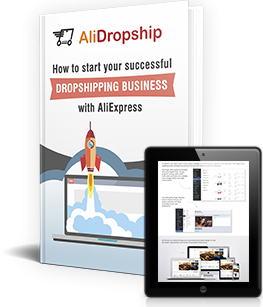 How to Start Your Successful Dropshipping Business with AliExpress
Get step-by-step instructions for newbies, expert advice how to build and promote your store, and best tools for AliExpress Dropshipping