A Comprehensive Insight Into How Much You Can Make Selling On Amazon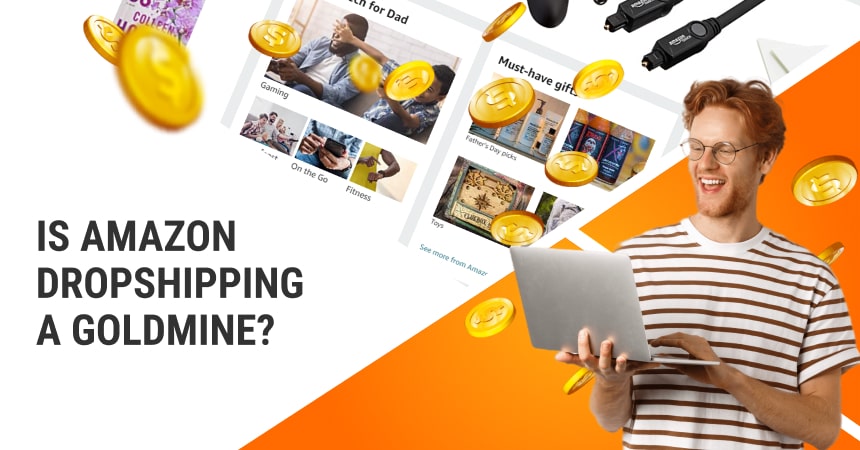 Ah, the age-old query of the modern age: "How much can you make selling on Amazon?" If that question has ever popped into your thoughts between sips of your morning latte, know you're in vast company. The allure of Amazon's marketplace has been steadily on the rise, making it a tantalizing field for both novices and the experienced.
Here's an appetizing starter: those who have stepped into the Amazon realm have seen their bank accounts swell by an average of $30,000 annually. But, as they say, the devil's in the details. So let's unravel this bit by bit, shall we?
Jungle Scout's treasure trove of data reveals some insights. A solid half of Amazon enthusiasts are on this journey for the thrill of being their own boss. Another chunk sees it as a route to boost their regular income. The allure of managing a bustling online store while lounging on a beach in Phuket? Well, Amazon might just be your golden ticket.
Why Amazon resonates as ecommerce shining star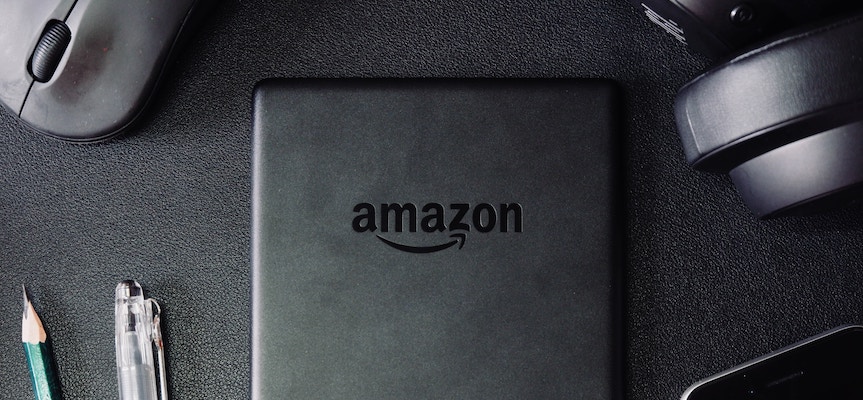 Imagine this: you've set up shop in the busiest square of the grandest city. That's the essence of Amazon.
And if we're tossing numbers around, think about 300 million users as of 2022, all potentially seeing and buying what you're selling.
Jumping aboard the Amazon ship isn't like climbing Everest. It's more like strolling in a park, especially when AliDropship is your co-pilot. Your products find themselves in a digital showcase, open to millions, in what feels like moments. And tools? Oh, the gamut of resources at your fingertips, especially with the likes of Amazon Seller Central, streamlines every aspect of your business.
A jaw-dropping 89% of US consumers have sworn their loyalty to Amazon over other ecommerce platforms.
And the beauty? With AliDropship's Established and Premium Stores, you're not wading in unknown waters; you're surfing on waves of proven success.
How much can you make selling on Amazon?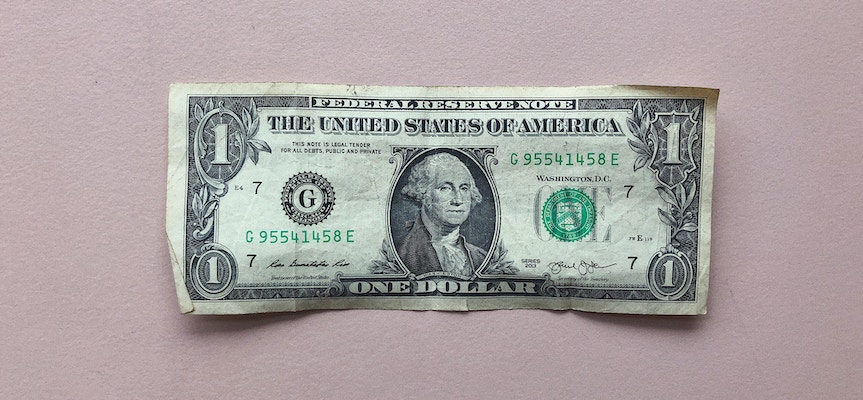 Venturing into Amazon's vastness becomes even more seamless, thanks to the powerhouse that is AliDropship. Gone are the days when logistics headaches might halt your progress. AliDropship's squad handles the intricacies, letting you focus on showcasing products and clinching those oh-so-satisfying sales.
Now, onto the glittering figures. How much can you make selling on Amazon? Actually, the earning spectrum stretches far and wide.
A significant cluster of sellers hover around $1,000/month. Yet, there are the Herculean sellers who manage to pull a staggering $100,000 each month. Just let that marinate for a second!
To throw some percentages into the mix:
50% of sellers land between a cool $1,000 and $25,000 a month, translating to a substantial $12,000 to $300,000 annually.
The high rollers, making up 13%, are cashing in between $25,000 and $250,000 every month. That's a staggering $300,000 to $3,000,000 every year.
However, every garden has some weeds. 22% are inching in under $500 monthly, and a small 3% seem to be in the dark about their earnings.
Should you take the plunge? If Amazon beckons, diving in now could be opportune. With gusto, a dash of strategy, and AliDropship by your side, transforming this into a lucrative adventure isn't a pipe dream.
What's the profit of Amazon sellers?
Ah, profits. That magical word. While skyrocketing sales can send you on an endorphin high, it's the profit margins that determine the sustainability and true success of your venture.
For many Amazon sellers, the sun seems to be shining brightly. A whopping 65% are flaunting profit margins over 10%, and 32% are revealing with margins above 20%.
Yet, for every success story, there's a cautionary tale. 8% of sellers haven't seen their endeavors turn profitable. It's essential to remember these figures encompass the entire life-cycle of these businesses. New entrants aren't just making a mark; they're making bank, especially with the backing of AliDropship.
Did we mention that an elite 14% of Amazon sellers have lifetime profits that soar over $100,000? There's food for thought.
How quickly can you expect to see profits on Amazon?
With Amazon's ecosystem, not only are dreams made. They're often realized quicker than most anticipate.
Delving into the numbers, an uplifting 64% of sellers are reveling in the taste of profitability within the span of a year.
A further breakdown?
An impressive 21% found themselves in the green within the first 90 days of embarking on this voyage. An additional 24% joined the profit ranks between 3 to 6 months, and 19% did so between the 6 month to 1-year mark.
The outliers?
A tiny 2% waited longer than 2 years to turn a profit.
This vast spectrum of experiences underscores one truth: while everyone's trajectory varies, Amazon offers a fertile landscape to cultivate success, often sooner than later.
How much should you invest to start selling on Amazon?
There's a common misconception floating around: "Starting an Amazon business requires deep pockets." Let's dissect that myth.
For the budding Amazonian entrepreneur, financial outlay is often a primary concern.
And here's the heartening news: 32% of sellers launched their ventures with no more than $1,000, while a substantial 69% managed with under $5,000.
A deeper dive into these investments:
17% started with under $500.
15% allocated between $500-$1,000.
19% funneled in $1,001-$2,500.
Another 19% invested in the $2,501-$5,000 bracket.
16% dished out $5,001-$10,000.
And the high-rollers? A mere 13% spent upwards of $10,000.
For the uninitiated, wondering where these numbers are channeled, the investments predominantly cover product sourcing, initial Amazon fees, and promotional activities.
While most of these sellers (82%, to be exact) are self-reliant, bootstrapping their dreams into reality, a 22% segment sought external funds, leaning on banks, familial aid, or other lending institutions.
How much time does Amazon demand?
Transforming an Amazonian dream into reality doesn't necessarily mean bidding adieu to leisure.
In fact, 64% of sellers dedicate under 20 hours weekly. A significant 16% invest a meager 4 hours each week, while at the other end, 4% go all out, spending over 60 hours.
However, the silver lining remains: 78% launched their dreams into the Amazon sky within half a year.
While the initial stages often demand more hours, as you hone in on your niche and product selection, the business transitions into a steady rhythm, often requiring less hands-on management.
Amazon in 2023: still hot or not?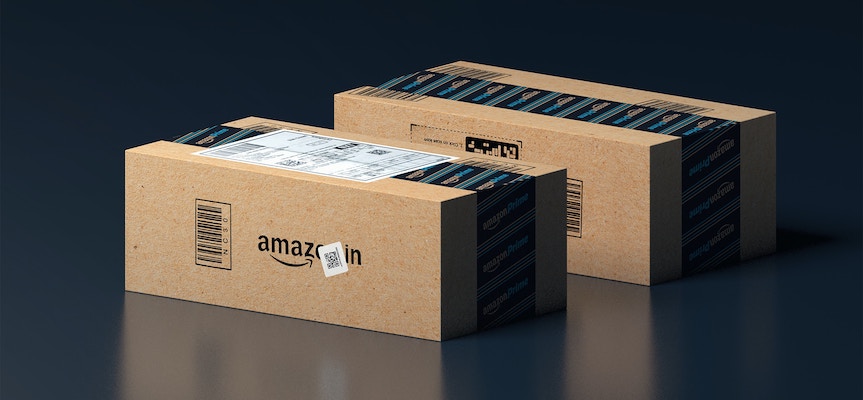 Is Amazon's allure still vibrant in 2023? The resounding answer is a capital 'Yes'.
Positioned as the ecommerce Goliath in the US, Amazon's market dominance offers sellers an unparalleled avenue to tap into a gargantuan customer base.
A peek into the recent past: 2022's festive season emerged as a goldmine for digital merchants.
Bolstered by such successes, a whopping 90% of sellers have cast their lot with Amazon for 2023. Additionally, 82% exude optimism about the platform's potential, a significant uptick from the previous year's 63%.
While a minuscule 8% of sellers are yet to see the green, a vast majority are not only reaping handsome rewards but are channeling these profits for further business expansion.
With every passing day, Amazon's landscape evolves, presenting a plethora of opportunities. If ever there was a moment to immerse oneself in the Amazonian world and thrive amidst the ecommerce surge, it's now.
How do Amazon sellers usually start?
On Amazon, it's not just about joining the bandwagon; it's about how much gold you can mine.
The average seller is clocking in an impressive monthly sales figure of $11,671, which translates to a whopping $140,052 annually.
Dive deeper into these figures, and with an average profit margin of 21%, newcomers to Amazon are pocketing around $2,451 every month. Annually? That's a cool $29,412.
But let's expand our horizons beyond average. While many tread the path of steady growth, there's a niche group of 'super sellers'. These exceptional individuals aren't just surpassing benchmarks, they're setting them.
Their sales skyrocket up to an astounding $250,000 monthly, culminating in annual sales north of $3 million. These mavens might be in the minority, but their tales are nothing short of inspirational.
How to succeed on Amazon: pearls of wisdom from the best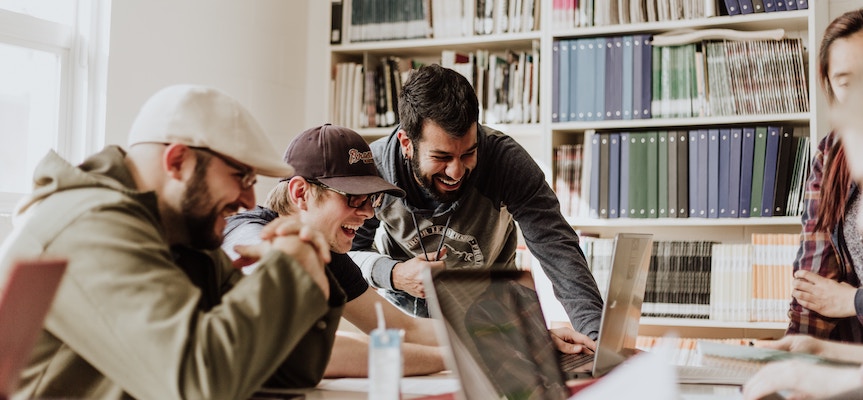 Success isn't about reinventing the wheel. Often, it's about learning from those who've tread the path before you.
So, what gems do Amazon's top sellers offer for those seeking to shine in 2023?
1. Swift success is no myth
Amazon isn't just a marketplace; it's a springboard. Within a span of 90 days, over half the sellers experience a taste of success, with many dedicating a mere 10 hours weekly. The message is clear: Dive in, and let Amazon's currents steer you towards success.
2. The proportional rule of effort and reward
An overwhelming 60% of sellers echo a simple truth: The fruits are worth the labor. Amazon is a dynamic ecosystem, with 45% of sellers already charting expansion plans, introducing new products within the year. If digital entrepreneurship is on your radar, Amazon's horizon beckons with promises of growth and rewards.
3. Arming yourself
The right knowledge and tools: Achieving Amazonian success isn't just about time investment; it's about being equipped. Knowledge, paired with the right tools, is the cornerstone of building a flourishing Amazon business.
Embark on your Amazon odyssey with AliDropship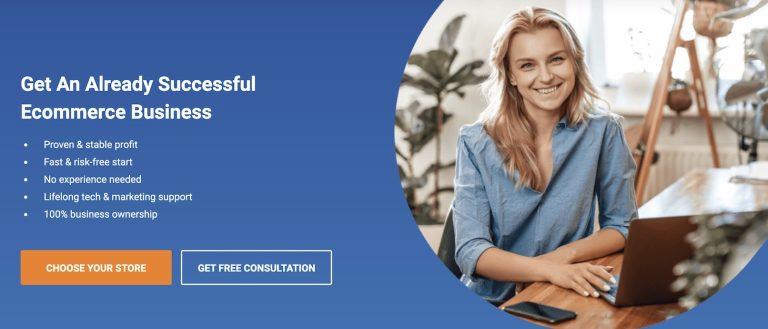 Curiosity piqued about Amazon seller earnings? Why not explore firsthand? AliDropship is your gateway to molding a triumphant online business. Our team will help you realize your dream of selling on prime digital marketplaces, devoid of typical challenges like inventory management, etc.
In essence, Amazon and AliDropship offer a treasure trove for ecommerce pioneers. With tenacity, insights, and the right arsenal, achieving success isn't a distant dream, but a tangible reality. And the most tantalizing aspect? This success can be yours, faster than you might imagine.
Established stores & Turnkey Amazon business
How to start an Amazon business easily? AliDropship has the solution — these are Established dropshipping stores by AliDropship!
AliDropship's established stores aren't just regular online platforms; they are the epitome of meticulous planning, expert execution, and proven results. What sets them apart? This is the expert management and promotion by AliDropship's dedicated Ecommerce Department. In essence, these aren't just dropshipping stores; they're AliDropship's own nurtured businesses.
What you gain with an Established Store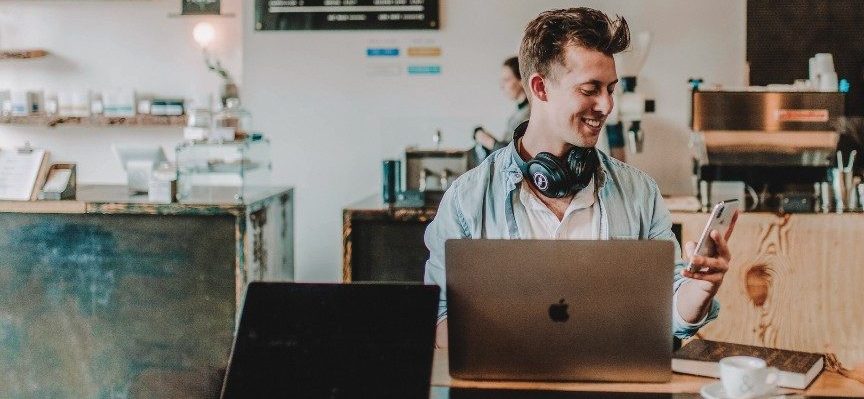 From concept to reality
Every great venture begins with inspiration. AliDropship's team constantly scans the market landscape, identifying lucrative niches waiting to be tapped into. Once a promising niche is zeroed in on, the team weaves a website.
With products sourced and the site optimized, the journey of promotion commences. Employing a plethora of channels and fine-tuned promotional strategies, the store undergoes evolution for optimal performance.
Over time, this meticulous endeavor results in a loyal customer base and an established brand reputation.
Expert craftsmanship
Every store is an expertly curated platform, free from technical glitches and primed for user experience.
Ready-made success: Instead of building from the ground up, you acquire a thriving business with established brand loyalty, followers, and consistent profit.
Resourceful guidance
Each store comes equipped with a comprehensive guide, promotional materials for social media marketing, and tools necessary to kickstart your marketing endeavors.
Dedicated support
On purchasing an established store, you're entitled to lifelong post-sale support, complemented with hands-on training from your designated manager.
Turnkey Amazon business [Bonus]
Every established store purchase is sweetened with an Amazon business, ready-to-launch. This means an Amazon account, pre-filled with best-selling products from your store, ensuring you're set for success from day one.
In essence, AliDropship's established store offers a rare combination: a tried-and-tested ecommerce foundation paired with the boundless potential of Amazon. It's not just about starting an online business; it's about embarking on a journey with a proven map to success.
The real success stories of Amazon sellers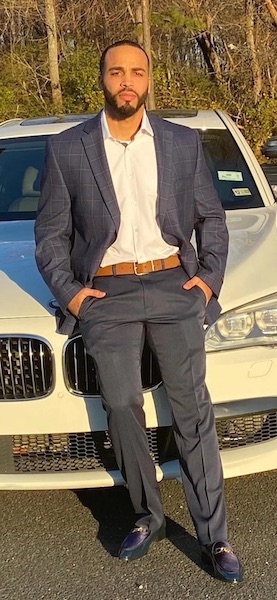 "It helps me stand out from the rest"
Riccardo, fueled by the allure of AliDropship and Sellvia, embarked on an ecommerce adventure that is anything but ordinary. His store, defined by bespoke patterns and artful illustrations, wasn't just another digital storefront – it was a beacon of uniqueness.
Infusing products with uplifting quotes and affirmations mirrored their buoyant outlook on life, crafting a brand that harmonized technology with personal evolution. Ingeniously, he brought the universal charm of rabbit imprints into their offerings, a nod to an audience that spans from tots to adults.
And while many vie for Amazon's spotlight, Etsy became their chosen stage, a perfect canvas for their eclectic ensemble. With AliDropship and Sellvia in his corner, he is poised to redefine ecommerce norms.
Dive into Riccardo's captivating journey on Amazon and Etsy.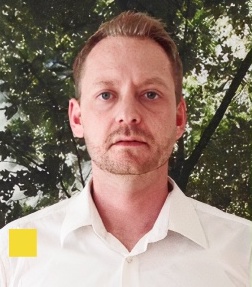 "I knew nothing when I was starting"
Starting an online voyage wasn't a walk in the park for Martin. Yet, AliDropship and Sellvia emerged as a game-changing accomplice. Addressing challenges like tardy deliveries and customer grievances, we became his guiding star.
The inception of his sports equipment store, timed perfectly with the pandemic onset, was an intersection of personal passion and market intuition. The venture wasn't merely about sales; it opened up the vibrant worlds of digital marketing, social media, and website curation, domains previously uncharted by him.
As aspirations soar towards a $10,000 monthly profit, he has already anchored his next step with a turnkey Amazon business. His evolving strategy paints a vibrant future for his blossoming ecommerce tale.
Explore Martin's riveting $14K revenue journey on Amazon.

"It's been a really exciting journey for me"
For a vivacious entrepreneur, Veronica, juggling the joys of being a mother to three, the allure of financial autonomy found a companion in AliDropship and Sellvia. The platforms, with their user-friendliness, rapid shipping, unwavering quality, and cost-effectiveness, became her launchpad.
Not just platforms, but partners, Sellvia's & AliDropship's adept teams ensured her journey was devoid of turbulence. Eschewing paid promotions, her focus veers towards organic growth, harnessing the magic of social media partnerships, especially Pinterest.
As she envisions a domineering presence across platforms from TikTok to LinkedIn, she revels in the work-life harmony that remote entrepreneurship offers.
Read Veronica's narrative that embodies Sellvia's & AliDropship's transformative potential for budding ecommerce enthusiasts.
How much can you make selling on Amazon? Now you know the answers. Embark on your ecommerce dream with Amazon today! Your aspirations deserve the perfect launchpad, and Amazon is ripe with potential. Don't let the tales of others be mere stories; craft your own legend. With Amazon's vast landscape and the expertise of our business advisors, there's no better time than now to begin your ecommerce ascent. Consider fast-tracking your success with an established store from AliDropship. Your success story awaits!