Ecommerce Website Valuation: 5 Factors Used To Value An Online Business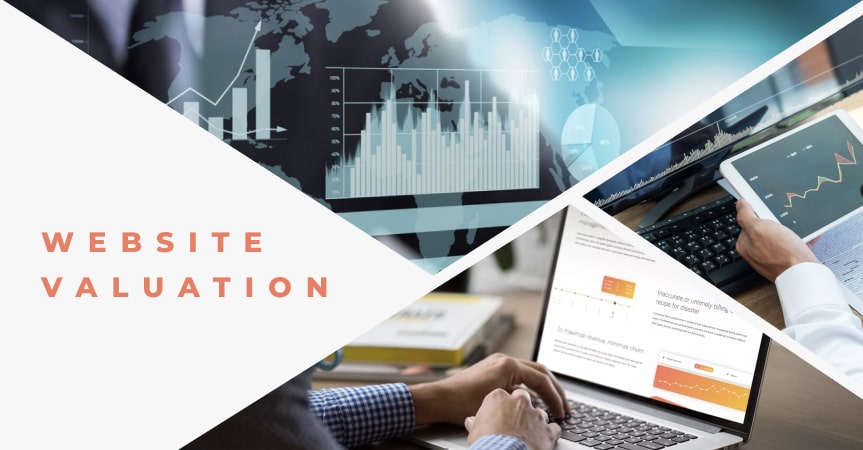 It's a common thing for the owners of successful, profitable stores to put their ventures on sale. Newcomers to ecommerce, in turn, are interested in buying established businesses that already have a proven history of sales, loyal clients' audience and a stable traffic flow. But how much can this business cost, and what are the parameters defining a website valuation?
How to value a website: starting point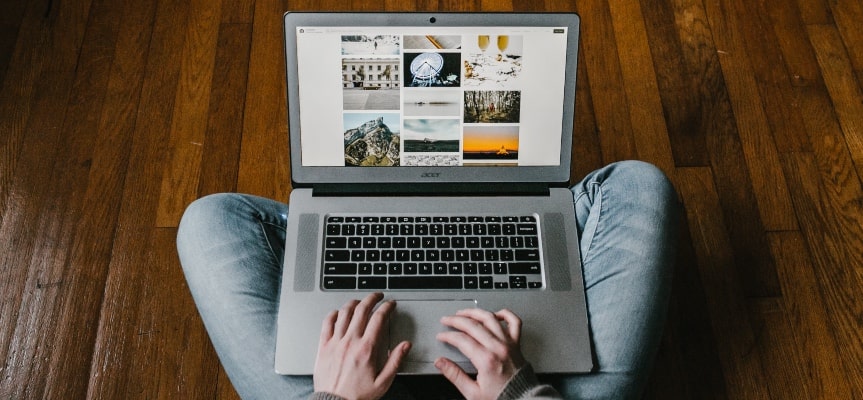 What methods are commonly used to calculate the worth of a website?
Looking through Investopedia suggestions, we can see that there exist quite complex strategies, for example, discounted cash flow method, earnings multiplier, or times revenue method.
However, in most cases, the main idea behind these methods is quite simple: take the business' profit, and multiply it by some number.
This mysterious number is called a multiplier, and it varies greatly depending on the business' industry, scale, and brand strength.
Curiously enough, every analyst has their own idea on how big the multiplier should be:
Clearly, there doesn't exist a universal multiplier that everyone uses to calculate the value of an online business.
However, there is still a thing that industry researchers are certain about. There are 5 main parameters that define how much an ecommerce website is worth – let's go over them!
5 factors influencing an online business value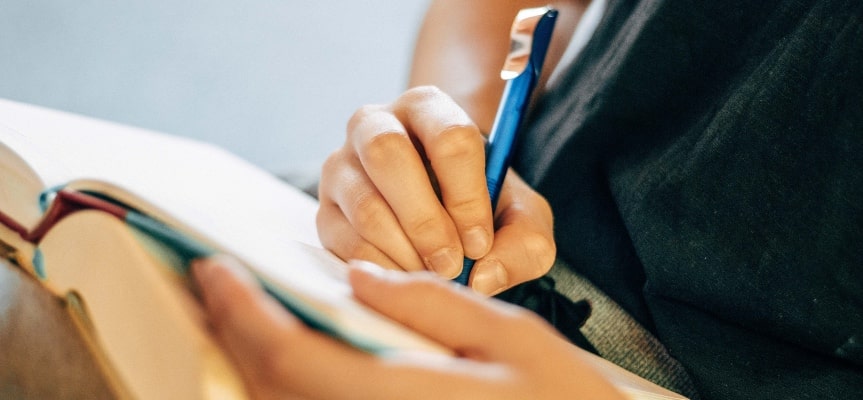 Whether you're planning to sell your own ecommerce store or looking for a ready business with the best value for money, here are the things you need to pay close attention to.
#1 Net profit
According to InvestingAnswers, net profit is the money that the business owner has left after paying venture-related expenses. These expenses may include the cost of the hosting, the employees' salary (if the business owner doesn't work alone), marketing payments, etc.
Now, you might be thinking: the bigger the net profit is, the higher the business value gets. After all, it's the core evaluation parameter! It's that exact thing that gets multiplied by 2, or 4, or 3.50, or whatever the multiplier is.
But it's not that simple 🙂 The thing you must consider really carefully here is the profit trend – the next parameter in our list.
#2 Profit trend
As an example, let's suppose there are 2 online stores, and each of them made $600 in 1 calendar year.
Let's say that the first one made:
$300 in January
$200 in February
$100 over the course of the next 10 months
At the same time, the second store made:
$10 in January
$15 in February
$20 in March
$25 in April
$30 in May
$35 in June
$40 in July
$50 in August
$60 in September
$80 in October
$100 in November
$135 in December
Can you see the difference?
The first store clearly has a decreasing profit trend. Maybe, the demand for its products is seasonal, or the products themselves aren't competitive enough, or the owner promotes the store to a wrong audience…
With the second store, however, the situation is strikingly different. Yes, it started small, but its profit was rising consistently. This increasing profit trend proves that the store is interesting and relevant to the audience. Therefore, the business has a promising potential in terms of future growth.
So, of course, the second store will have a higher value than the first one, even though their annual profits are identical.
#3 Number of social media followers
When established businesses are put on sale, they are typically sold together with their social media accounts.
And that's the aspect you should be really careful about, too!
The general rule is that the more followers these accounts have, the better. Indeed, an account with 3,000-5,000 followers looks much more impressive and engaging to a viewer than an account with 100-200 subscribers.
It's all about social proof: seeing that other people gladly support some business and discuss it actively, a person is much more likely to join the community, too. Besides, a well-maintained social media account with a significant amount of followers is also highly illustrative of the company's attitude to running the business, communicating with the audience, and building a strong brand.
#4 Number of products
Actually, it's not uncommon for entrepreneurs to run fairly successful one product stores. But what if a business owner doesn't want to focus on a single product only? In this case, the overall number of items in the store can make a huge difference.
The reason for this is quite simple. A bigger number of products in an online store doesn't only mean a broader choice for a potential customer. It also means having multiple product pages with SEO-friendly content, which is absolutely crucial for achieving higher Google ranking and driving quality traffic.
#5 Amount of traffic
Speaking of traffic…here we are!
It's quite obvious that a high traffic gives the website owner a better chance of achieving more sales thanks to converting site visitors into buyers.
What is more, a massive website traffic means that the business meets Internet users' demand and matches their expectations. Therefore, this is an advantageous venture to invest in!
Summing it up: website valuation tips for established businesses' buyers
So, how can you, as an established business buyer, make sure that the seller is asking a fair price for the offer?
Analyze the profits
Ask the business owner to show you the stats on the monthly profits the store was generating in the last months. Take note of the profit trend: is it going up or down significantly?
View the traffic
Request traffic details from the business seller as well. Evaluate them critically in the same way as you did it with the profit data.
Consider social media
Check out social media accounts connected to the store. Don't forget to ask if they are part of the deal, too! Look at the number of followers and see how actively they interact with the account.
Look at the store products
At this point, you don't simply need to calculate how many items the store currently has. View several random products pages to see if they are purchase-stimulating and able to convert the visitors into buyers. More specifically, make sure that the items are not 'generic' and easy to find elsewhere, the pictures are of a high quality, the descriptions and titles are informative, and all the on-page buttons are working properly, allowing you to add the item to cart and pay for the purchase.
Make calculations
Do the profit and traffic trend, social media activity and store product look convincing to you? Knowing the stats on the store monthly profit and its asking price, you can calculate the multiplier in less than a minute – and if it falls somewhere in the range between 24 and 48, you're making the right choice.
On a final note
Buying a successfully functioning established business with a proven track record and positive growth indicators, you're making a well-reasoned ecommerce investment that can yield passive income for years to come. We hope these website valuation tips will help you choose the best options on the market and pick a winning online store with the best value for money!