Capitalizing On Patriotism: How To Boost Your Sales With A 4th Of July Marketing Strategy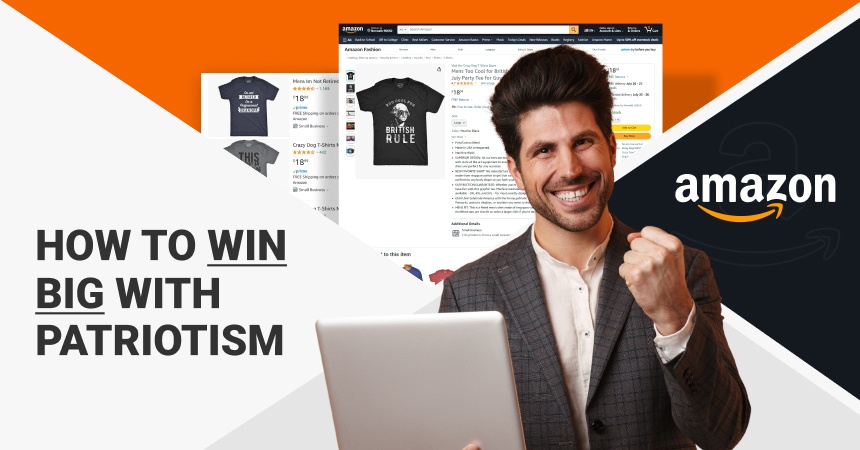 Do you want to use your love for your country to boost your sales? Let's take a look at how you can do just that. As we gear up for the 4th of July, millions of Americans are set to start shopping for patriotic merchandise. Want to know how to bank $49,091,670 from patriotism, family values, and more? Take a look at the 4th of July marketing strategy followed by Crazy Dog T-Shirts that is bringing them unparalleled success on Amazon.
Launching a Business True to Yourself
Behind every business lies a vision, a drive to make a mark. While making money is a crucial component, there's always something more substantial, something deeper. For some, it's the desire to create a positive change in the world.
The marketplace is filled with generic clothing with eccentric prints. But is that what consumers want? Not necessarily.
When the founder of Crazy Dog T-Shirts started his store, he believed in delivering the highest quality products and unparalleled customer experience. Today, his dedication has paid off.
Store name: Crazy Dog Tshirts
Niche: Adult apparel
Total sales on Amazon: $49,091,670+
He aimed to cater to people's needs by providing unique apparel, and looking back, we can say with certainty that he hit the mark perfectly!
Raking in Millions with a 4th of July Marketing Strategy
Consumers are ruled by emotions more than practicality. Crazy Dog T-Shirts understood this and provided people with the right clothing at the right time to let them express their patriotism.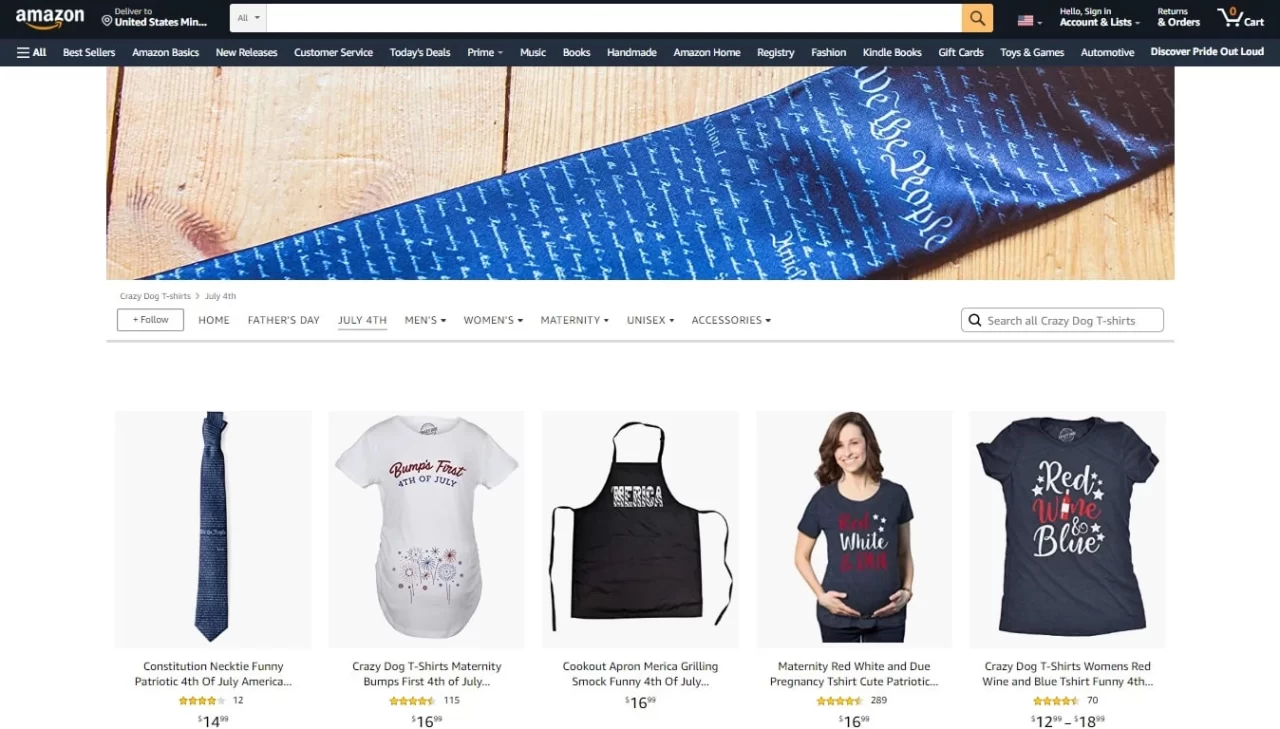 If you explore Crazy Dog T-Shirts' product assortment on Amazon, you'll find sections for different occasions: 4th of July, Father's Day, etc. They cleverly leverage these key events to drive purchasing behavior.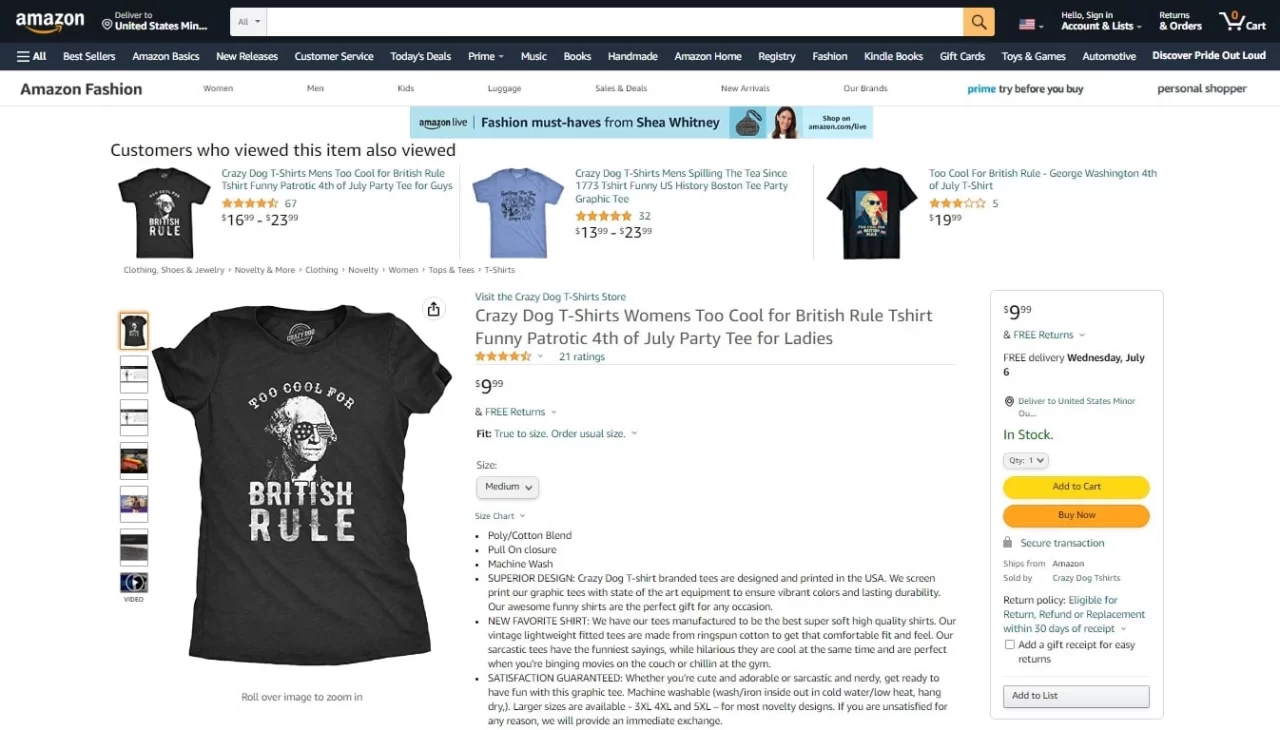 Following this strategy, the store owner has made approximately $50,000,000 on Amazon alone, and the revenue keeps flowing.
Make a Difference & Create Wealth
Creating a successful business is not just about making money; it's about bringing something unique to the market that people desire but can't access easily. By offering unique, high-quality products, you can make a fortune while satisfying your customers' needs.
Standing Out in the Crowd
The founder of Crazy Dog T-Shirts followed his vision and successfully turned his passion into a profitable venture. His commitment to meeting people's needs brought him financial independence. Do you want to emulate his success or even surpass it? You're in the right place!
To help you achieve this, we have launched our new service, AliDropship's Amazon Package!
Expanding Your Horizon with AliDropship's Amazon Package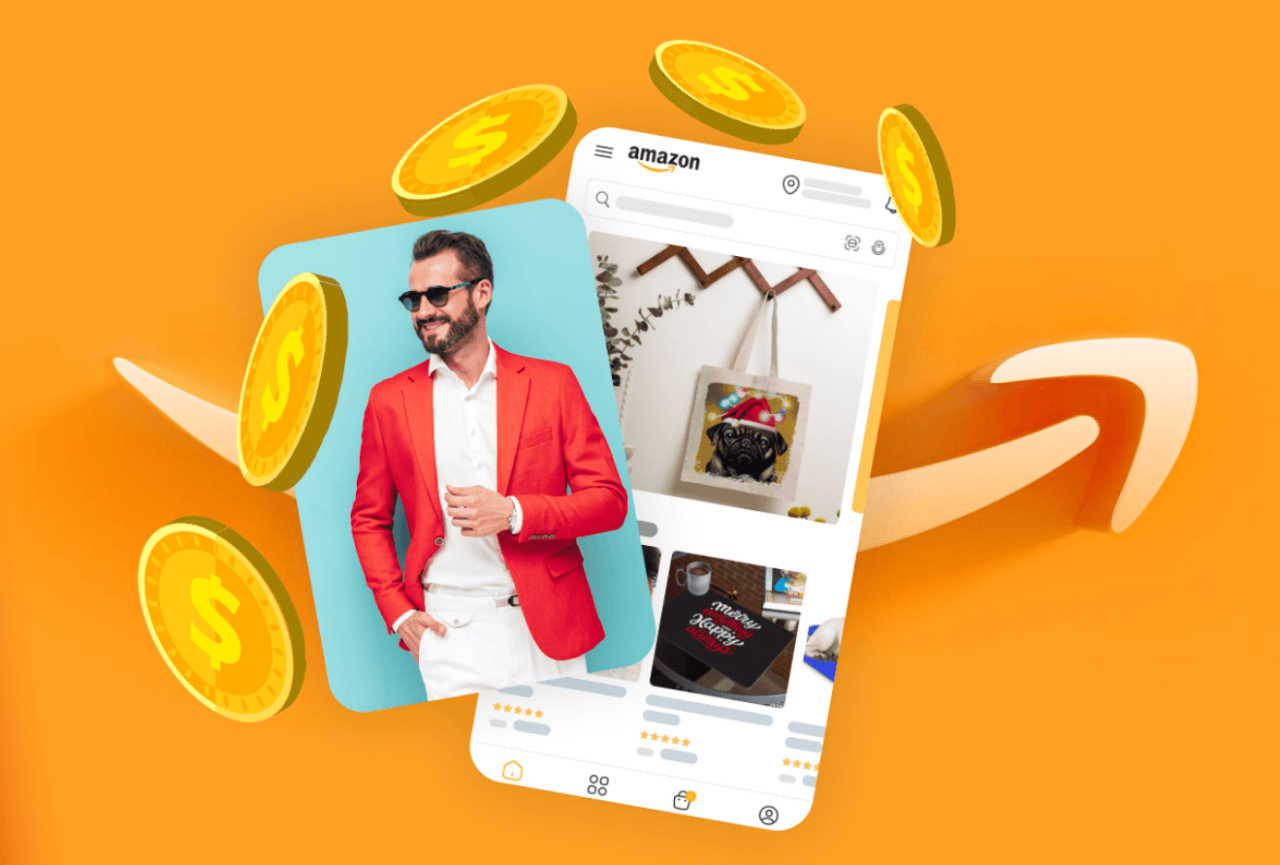 In the digital age, the key to truly unlocking your online business potential lies in diversifying your platforms. That's why we're thrilled to introduce AliDropship's Amazon Package, a powerful tool designed to help you seamlessly integrate your dropshipping store with Amazon, the world's leading e-commerce platform.
Why limit your store's reach when you can expose your unique products to Amazon's staggering 300 million active users monthly? With our package, you'll be able to tap into a portion of Amazon's revenue, which has exceeded an astonishing $514 billion in recent years.
Our team at AliDropship will guide you every step of the way, assisting you with account creation, adjustments, shipping settings, and product listings.
You might be wondering – why Amazon? Consider these mind-boggling facts:
Over 2.7 billion people with high purchase intent visit Amazon every month.
56% of all U.S. online sales occur through Amazon.
A whopping 89% of new Amazon sellers report profitability.
The average annual revenue of new sellers ranges from $26,000 to a staggering $810,000.
How AliDropship's Amazon Package works
We provide you with detailed instructions on integrating your store with Amazon, including a special import file.
Utilize the import file to seamlessly upload all products from your store to Amazon.
With everything in place, you're ready to start making real money online, raking in sales on Amazon!
Still wondering why you should choose AliDropship's Amazon Package? Here are the benefits you'll enjoy:
Easy Sales: Amazon loves its sellers! Once on board, you can enjoy the organic sales and promotional tools the marketplace provides.
Wide Exposure: Showcase your business to millions of Amazon users eager to make purchases every day.
Time Saved: Let our package do the heavy lifting, saving you from countless hours of manual product importing!
Get the AliDropship Amazon Package today and watch your online business flourish!
Final Thoughts
There's no better feeling than turning something you're passionate about into a business that brings not only profits but also joy to others.
The success story of Crazy Dog Tshirts has undoubtedly proved that with the right approach and by embracing opportunities like the 4th of July marketing, sky's the limit in ecommerce.
AliDropship is excited to offer the Amazon Package, a service designed to assist you in launching your Amazon store with hot products.
Now, with AliDropship's Amazon Package at your disposal, you're all set to carve your success story in the expansive ecommerce landscape.
Remember, every journey starts with a single step. Why not take yours today? Embark on this exciting venture and witness your online business skyrocket. Let your unique products touch the hearts of millions of Amazon users worldwide. With AliDropship by your side, the daunting task of product importing becomes a breeze, leaving you more time to focus on growing your business. Take the leap today and set your online business on the path of unprecedented success. The world is your marketplace!