Harnessing the Power of AI To Boost Your Online Store
Have you ever dreamt of starting an online business but got intimidated by the complexities of ecommerce and the lack of experience? The advent of Artificial Intelligence (AI) in the digital commerce world is a game-changer that can transform your dream into a reality. AI helps streamline operations, create a solid income stream, and achieve success in dropshipping, even for novices.
By partnering with AliDropship, an innovative platform that offers AI-integrated dropshipping solutions, you can enjoy the benefits of a ready-made, fully operational online store. AliDropship takes care of the heavy lifting, allowing you to focus on other aspects of your life while your store operates, almost on autopilot.
AI: Your Ally in Ecommerce Success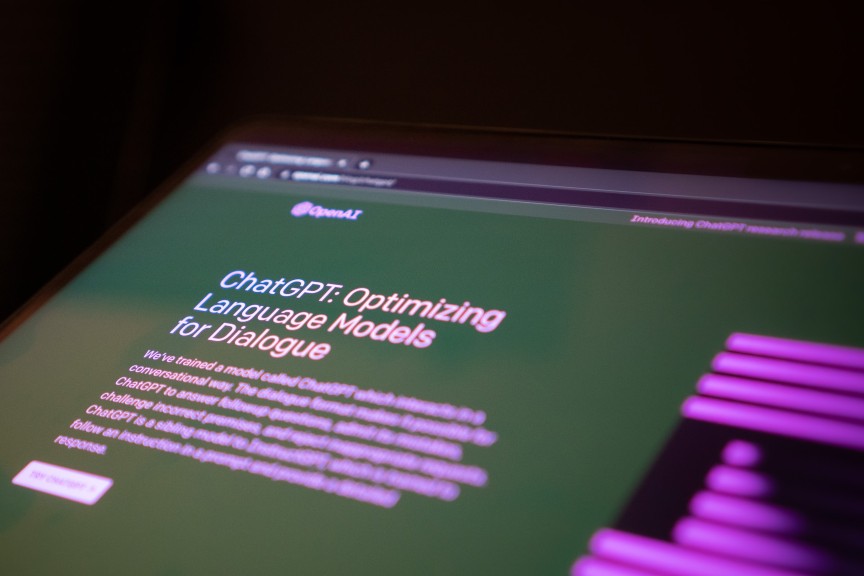 So, how can AI enhance an ecommerce store, especially for beginners in dropshipping?
The comprehensive advantages of AI are well-discussed, yet the importance of diving deeper into the concrete data supporting AI's transformative effect on ecommerce cannot be understated. According to a recent study, a striking 68% of participants confessed they were more likely to make a purchase from a business offering effortless communications. This statistic emphasizes the role of AI-driven chatbots in providing timely and personalized customer service.
IBM states that chatbots can help reduce customer service costs by an impressive 30%. Research by Juniper suggests that the retail sector could see the most benefit from chatbot technology, estimating that in 2023, more than 70% of chatbots accessed will be retail-oriented.
Retailers stand to gain significantly from chatbot capabilities, including cost savings, up-selling, marketing, and cart recovery.
Reasons to Integrate AI in Your Ecommerce Store
The primary goal of any ecommerce site is to turn window shoppers into buyers.
AI can significantly contribute to this goal. Machine learning algorithms can deliver smarter search results, understand search queries using natural language processing, and leverage information from previous searches to present relevant results. These algorithms can also analyze visitors' behavior on your site, allowing for personalized product recommendations based on past purchases or browsed items.
A user-friendly, easily navigable ecommerce site can keep visitors engaged longer, providing more time for product exploration and information gathering.
AI can optimize site navigation, ensuring a smooth user journey. If a site is challenging to navigate, potential customers might abandon it in favor of a more user-friendly one.
Boosted Conversion and Engagement
"A picture is worth a thousand words" – this old adage rings true, particularly in the ecommerce domain. Visual search, powered by AI, allows users to search using real-world images instead of text. By offering an image-based search, customers can quickly find similar products, thereby enhancing user experience and boosting conversion and engagement rates.
AI excels at understanding individual customer behavior and preferences, allowing your online store to provide a tailor-made shopping experience.
The result? Happy customers who come back for more!
Think of AI-powered chatbots as your personal customer service representatives who are on duty 24/7. They can resolve issues, answer queries, and deliver a swift, efficient service, ensuring that customers never leave your store disappointed.
AI algorithms can predict demand and help you manage inventory efficiently, avoiding overstocking or stockouts.
With AI, you have a lean, optimized inventory that keeps your finances healthy and customers satisfied.
AI can analyze past sales data, customer behavior, and market trends to predict future outcomes. These insights can help you stay one step ahead, enabling you to take proactive measures to boost sales and profitability.
With AI, you can implement dynamic pricing, adjusting prices in real-time based on factors such as demand, competition, and customer behavior. This approach ensures competitive pricing, which can drive sales and maximize profits.
Seamless Shopping Experience
AI can facilitate a seamless shopping journey, from personalized product recommendations to swift checkouts. These efficiencies can significantly enhance customer experience, leading to higher conversion rates.
AI can automate your marketing efforts, from segmenting your audience and personalizing email campaigns to optimizing your ad spend. This means more effective marketing strategies and a higher return on investment.
Online businesses are susceptible to fraudulent transactions. But with AI, you can detect and prevent fraud, safeguarding your interests and ensuring your customers feel secure when shopping with you.
AI can help design personalized loyalty programs, improving customer retention and increasing the lifetime value of customers. It's not just about attracting new customers but keeping existing ones engaged and satisfied.
AI can analyze complex datasets and provide valuable insights into customer behavior, market trends, and business performance. These insights can guide your business strategies and help you make informed decisions.
By integrating AI, ecommerce businesses can provide more interactive and personalized shopping experiences. This shift doesn't merely pertain to making the shopping process more seamless; it's about creating an engaging, personalized, and enjoyable shopping experience for every user.
Evidently, the growth potential for ecommerce businesses using AI is enormous.
Why AliDropship is the Perfect Partner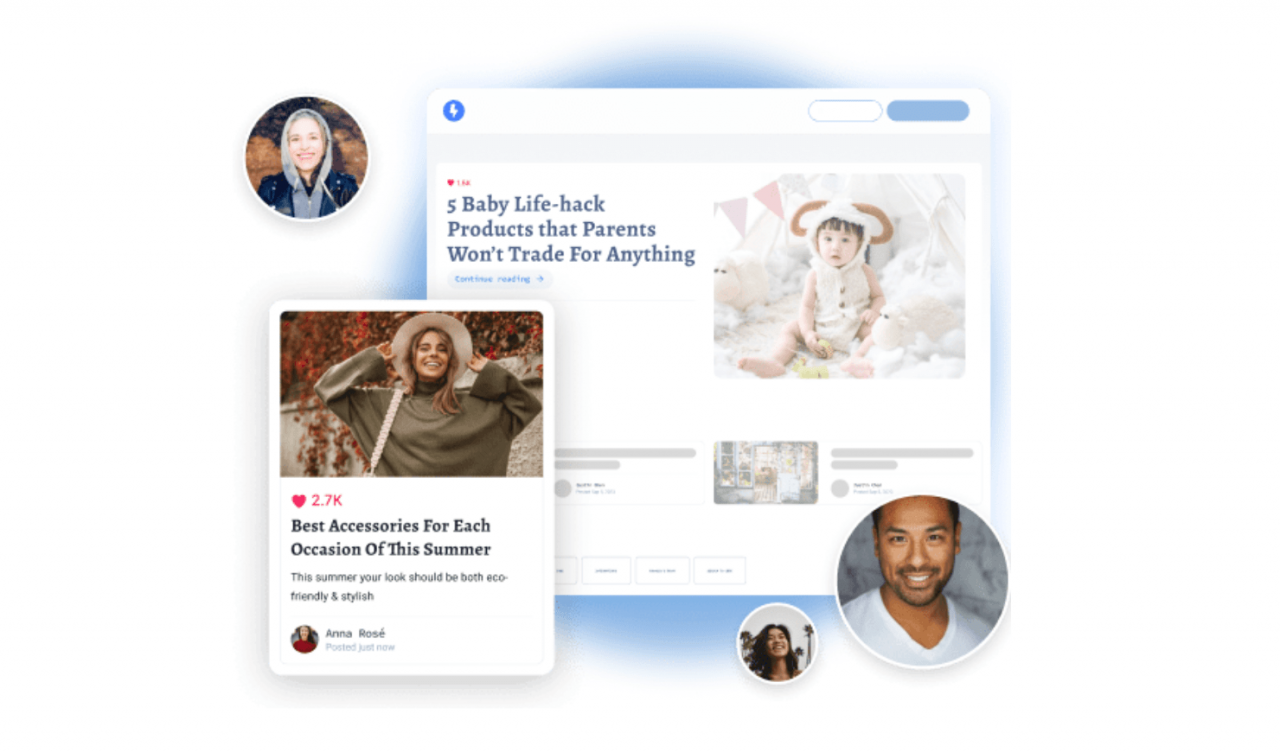 What sets AliDropship apart is the commitment to provide you with a store powered by AI, particularly in SEO content creation.
Quality SEO content not only improves your search engine rankings but also drives traffic, builds brand awareness, and creates an engaging platform for potential customers.
Here are some benefits of AI-generated SEO content:
Improved Search Engine Rankings
AI optimizes keyword usage, ensuring your store ranks high on search results, attracting more potential customers.
High-quality SEO content encourages more clicks, leading to increased traffic to your store.
AI can identify opportunities for quality backlinks, boosting your SEO and creating more avenues for potential customers to find your store.
Brand Awareness and Reputation
Consistently high-ranking search results and quality content establish your store as a reputable, trustworthy brand.
Engaging Content for Potential Customers
AI can generate engaging, relevant content, turning potential customers into actual buyers.
In the rising popularity of dropshipping as a viable online business, a beginner with no experience can indeed start a dropshipping business successfully. By choosing to start an "ai online store" with AliDropship, you're not just starting a new venture; you're investing in a proven, AI-enhanced approach to ecommerce success.
How It Works: Step Into Action
№1. Choose Your Pathway
Select from our range of enticing packages to find the one that resonates best with your vision. Begin your exciting journey by ordering a custom dropshipping store tailored to your unique needs.
№2. Tailored Discussions
Your dedicated personal manager reaches out to you. This is the time when we delve into your desires, unravel your vision, and guide you in selecting a profitable niche that aligns with your interests and market trends.
№3. Take a Break, We've Got This!
Once we have your insights, it's time for our team to roll up their sleeves and dive into action. With great diligence and dedication, we set to work, creating a top-tier custom store that encapsulates your preferences and our expertise.
№4. Voila, Your Store Is Ready!
The wait is over! You are now the proud owner of a dynamic dropshipping business, crafted to perfection without you having to break a sweat. It's time for the real magic to begin!
№5. Unleash the Power of AI
As the final touch, we unleash our secret weapon – AI! With a savvy auto-promotion strategy in place, AI takes the wheel, driving an influx of traffic and ramping up your sales. Let's watch your business take off!
With AliDropship, you receive an individually created, fully functioning online store, along with detailed guides on store promotion and management, lifelong licences for the AliDropship plugin and free lifelong tech support. As your partner, AliDropship is with you every step of the way, empowering you with AI tools to achieve your ecommerce goals. Embark on your online business journey today with AliDropship.
Final thoughts on AI powered online store
AI is not merely an optional add-on but an integral component that online businesses should adopt to remain competitive and responsive to changing consumer behaviors and expectations.
With platforms like AliDropship, you can seamlessly infuse AI into your online store, boosting its potential to deliver unparalleled customer service, personalized experiences, and ultimately, business success. Get started on your ecommerce journey today, leveraging the power of AI to achieve your business goals.
To learn more about starting your own AI-enhanced online business, see how you can start an AI-powered online store with AliDropship. Embrace the future of ecommerce and ride the wave of AI innovations with AliDropship.