How Happy Car Owners Make Millions And Feel Good [AstroAI's Case Study]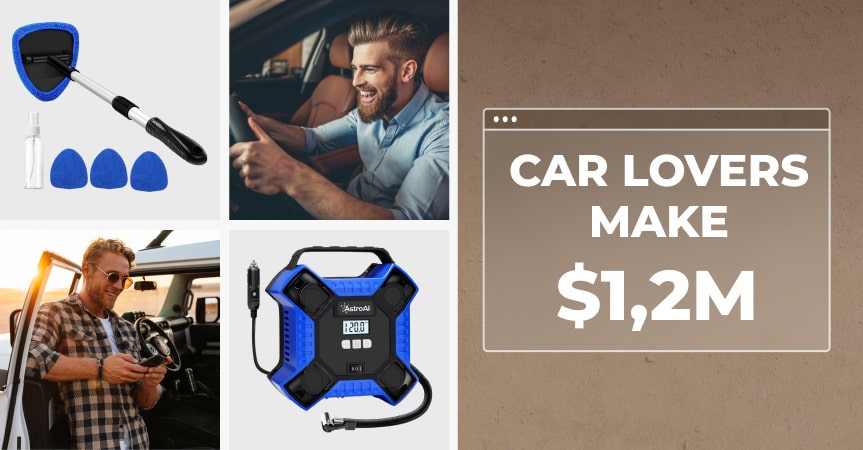 Can a deep-seated love for cars translate into a thriving ecommerce empire? The story of AstroAI, a company born from car passion, proves it's not only possible but can lead to astounding success. Imagine turning a hobby into a business that brings in over $1.25 million on Amazon only. This is the real-life tale of AstroAI, a beacon of inspiration for anyone yearning to turn their passion into a lucrative venture. Join us as we rev up the engines and delve into this remarkable journey of automotive love, business savvy, and success. Let's get it started!
The power of passion: converting hobby into earnings
The founders of AstroAI embarked on their ecommerce venture not just as entrepreneurs but as avid car enthusiasts with a clear vision. Their journey to creating a successful Amazon storefront was a blend of passion, strategy, and a deep understanding of what car lovers truly seek. Sounds difficult? Actually, it's not.
This wasn't just about launching another car accessories business. It was about building a brand that resonates with the needs and desires of fellow automotive aficionados.
Are you also a car lover or a happy car owner? Here are three compelling reasons that drove AstroAI's success and why starting a car accessories business can be a rewarding venture. Who knows, they may help you make up your mind.
No one knows it better than you
The heart of AstroAI's success lies in its founders' genuine love for cars. This passion translated into a profound expertise, allowing them to curate a range of products that go beyond mere functionality.
They understood that car enthusiasts look for accessories that not only enhance the vehicle's performance but also contribute to the overall driving experience.
This deep-rooted knowledge enabled them to handpick products that were not just utilitarian but also innovative and exciting for any car enthusiast. Their product range was crafted with an insider's perspective, ensuring that every item resonated with their target audience's needs and aspirations.
Somebody should help others
AstroAI's foundation in the car community allowed them to create more than a customer base – they built a community. This community-centric approach was pivotal in their journey. They engaged with fellow car lovers, because they knew their challenges firsthand.
This was the key to providing solutions that brought comfort and convenience to their driving experiences.
This approach fostered a sense of trust and loyalty among their customers. By sharing their knowledge and passion through their products, they connected with their audience on a deeper level, turning customers into brand advocates.
Untapped market needs await you
The founders of AstroAI identified a gap in the market where the needs of car enthusiasts were not fully addressed.
Many car accessory stores focus on generic products, overlooking the nuanced needs of true car lovers.
AstroAI stepped in to fill this void by offering products that cater to specific needs – from enhancing car safety and maintenance to boosting the overall aesthetic appeal of vehicles.
Their focus on practical yet innovative products, like digital multimeters, portable air compressors, and vacuum cleaners, was a game-changer. These products were not just about serving a purpose. They were about enriching the driving experience and solving real-world problems faced by car owners.
AstroAI's journey from a simple idea to a thriving online business is a testament to the potential success that awaits in the car accessories market. Their approach was more than just selling products. It was about sharing their passion, connecting with a community, and addressing the specific needs of car enthusiasts.
This ethos is what sets AstroAI apart and what can drive success for anyone looking to start a business in this niche. If you share a similar passion for cars, consider how your unique insights and enthusiasm could be the cornerstone of a thriving ecommerce business in car accessories.
AstroAI's success story: road to $1.25M in revenue and beyond

Starting as a small venture on Amazon, AstroAI quickly accelerated to an ecommerce sensation. Here's a snapshot of their extraordinary journey.
AstroAI didn't just break into the market. They dominated it, achieving over $1,265,000 in sales. This impressive figure is a testament to their commitment to quality and understanding of their customer base.
Processing more than 55,000 orders, AstroAI became a trusted name in car accessories, proving that a focused, niche approach can lead to significant sales volumes.
Their products reached a staggering number of over 10 million sales online, demonstrating the universal appeal and wide demand for their offerings.
Customer acclaim and satisfaction
With over 100,000 glowing reviews, AstroAI didn't just satisfy customers. They created a community of loyal followers who trust and advocate for their brand.
AstroAI's journey reflects a business that does more than make money. It positively impacts lives by providing practical and reliable solutions for car owners worldwide.
AstroAI's flagship products, including the versatile digital multimeter, the handy portable air compressor tire inflator, and the practical portable vacuum cleaner, have become must-haves for car owners. These products exemplify AstroAI's commitment to practicality, reliability, and customer satisfaction.
AstroAI Digital Multimeter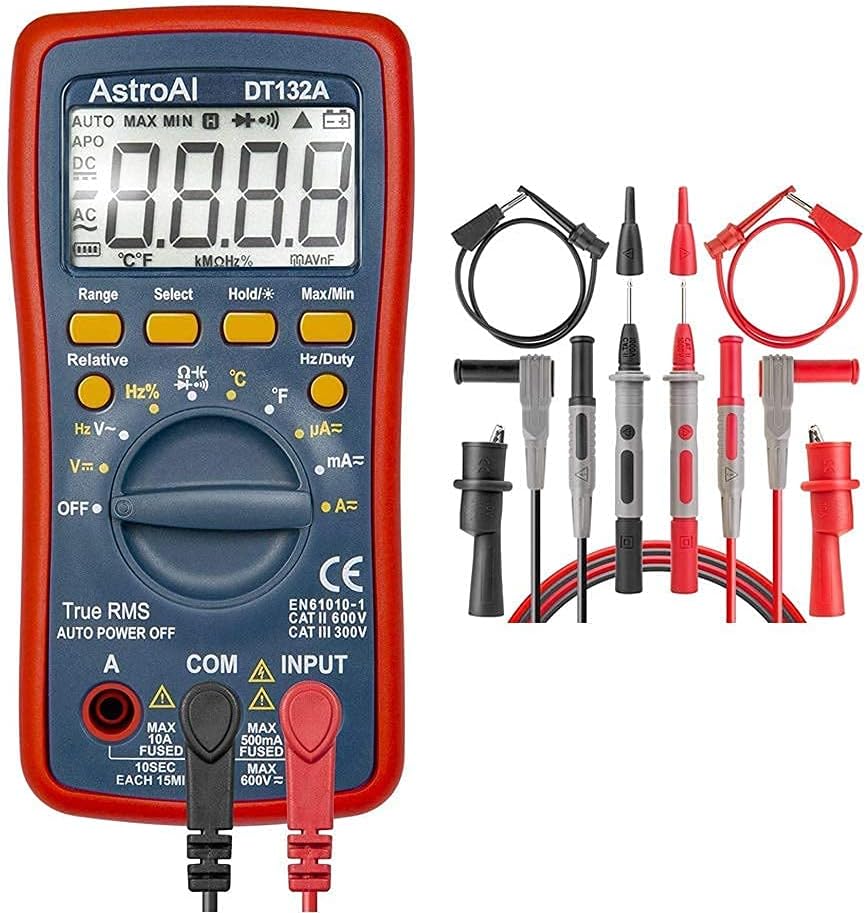 Dive into the world of automotive excellence with AstroAI's Digital Multimeter, a must-have gadget for every car enthusiast. Whether you're troubleshooting electrical issues or performing routine checks, this multimeter is your trusty sidekick. Precision, reliability, and ease of use make it a top pick for both professional mechanics and DIY car lovers. Say goodbye to guesswork and hello to accuracy with this game-changing tool!
AstroAI Portable Air Compressor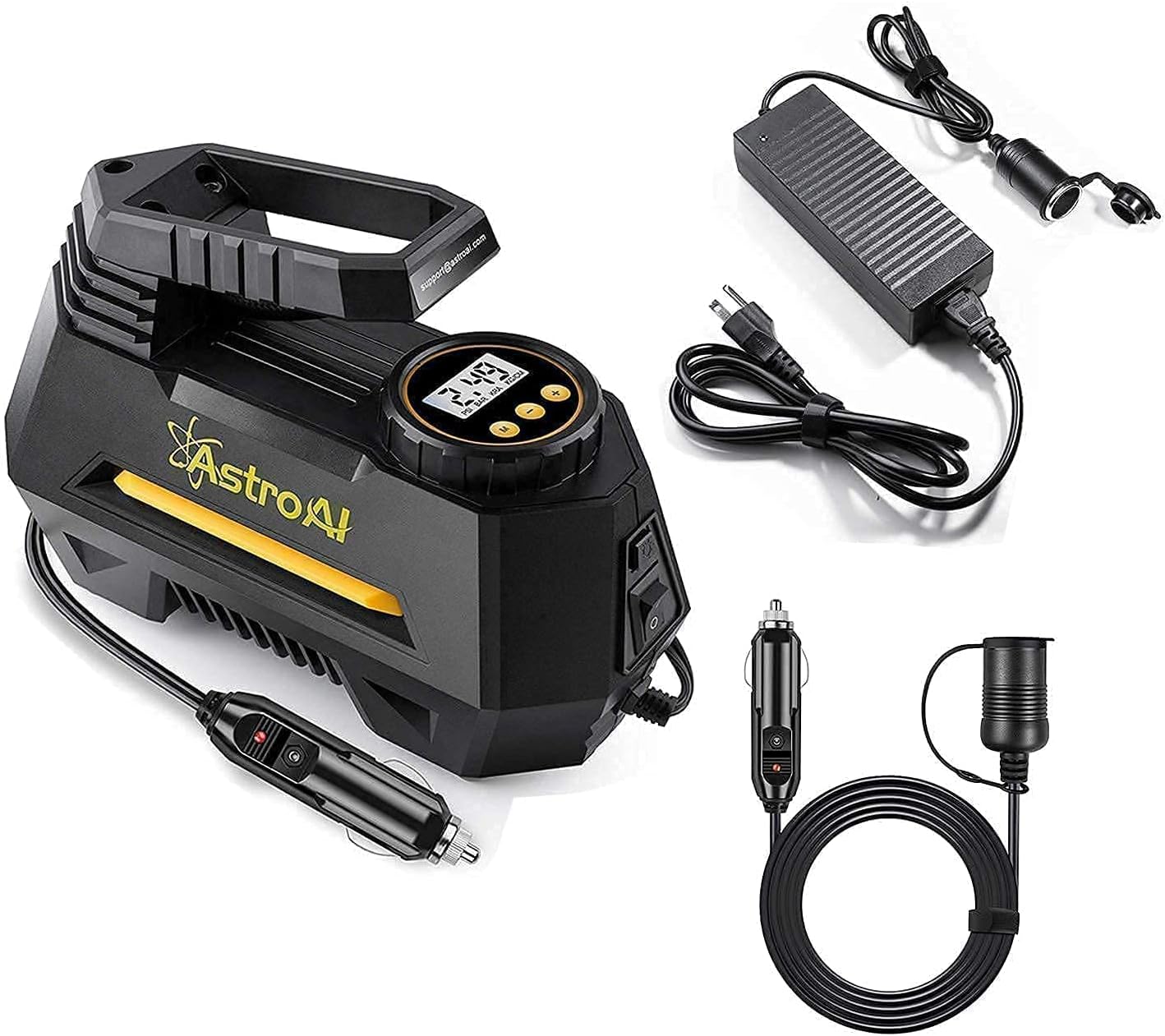 AstroAI's Portable Air Compressor Tire Inflator is the ultimate road trip companion for the modern driver. No more detours to gas stations or being stranded with a flat tire. This compact powerhouse lets you inflate tires anytime, anywhere, ensuring your journey is never halted. With its quick, efficient, and easy-to-use design, this inflator is revolutionizing the way drivers approach tire maintenance.
AstroAI Portable Vacuum Cleaner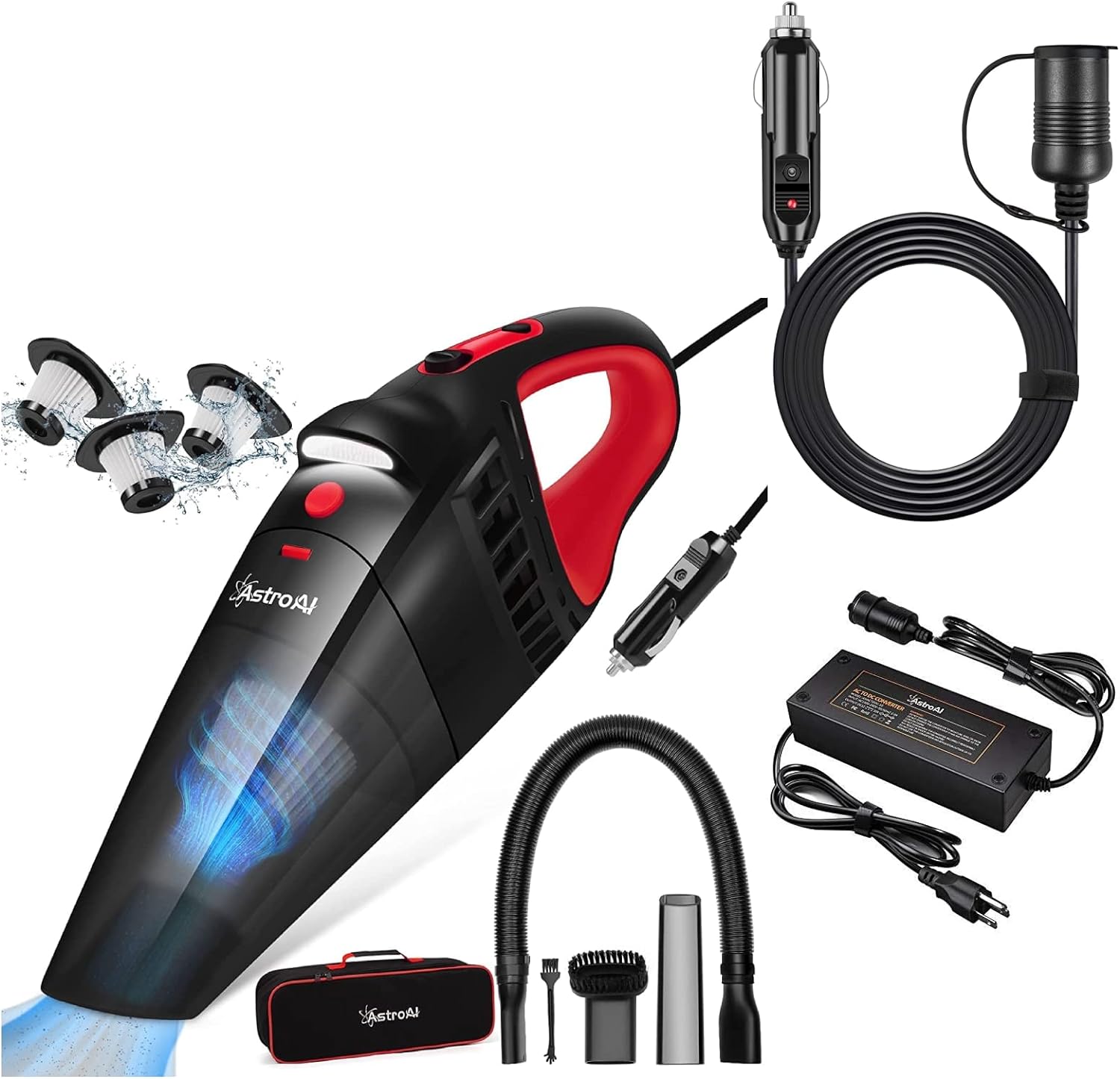 Keep your car's interior pristine with AstroAI's Portable Vacuum Cleaner. This lightweight, yet powerful vacuum is perfect for cleaning up spills, dirt, and debris, making it an essential accessory for any car owner. Its sleek design and high-efficiency capabilities ensure that your vehicle stays spotless, offering a clean and comfortable driving experience. With AstroAI's vacuum, every ride is a spotless adventure!
You, too, can mirror AstroAI's achievement. With AliDropship, you can embark on your ecommerce journey and carve out your success story in the online marketplace.
Launching your venture with AliDropship to follow AstroAI's Path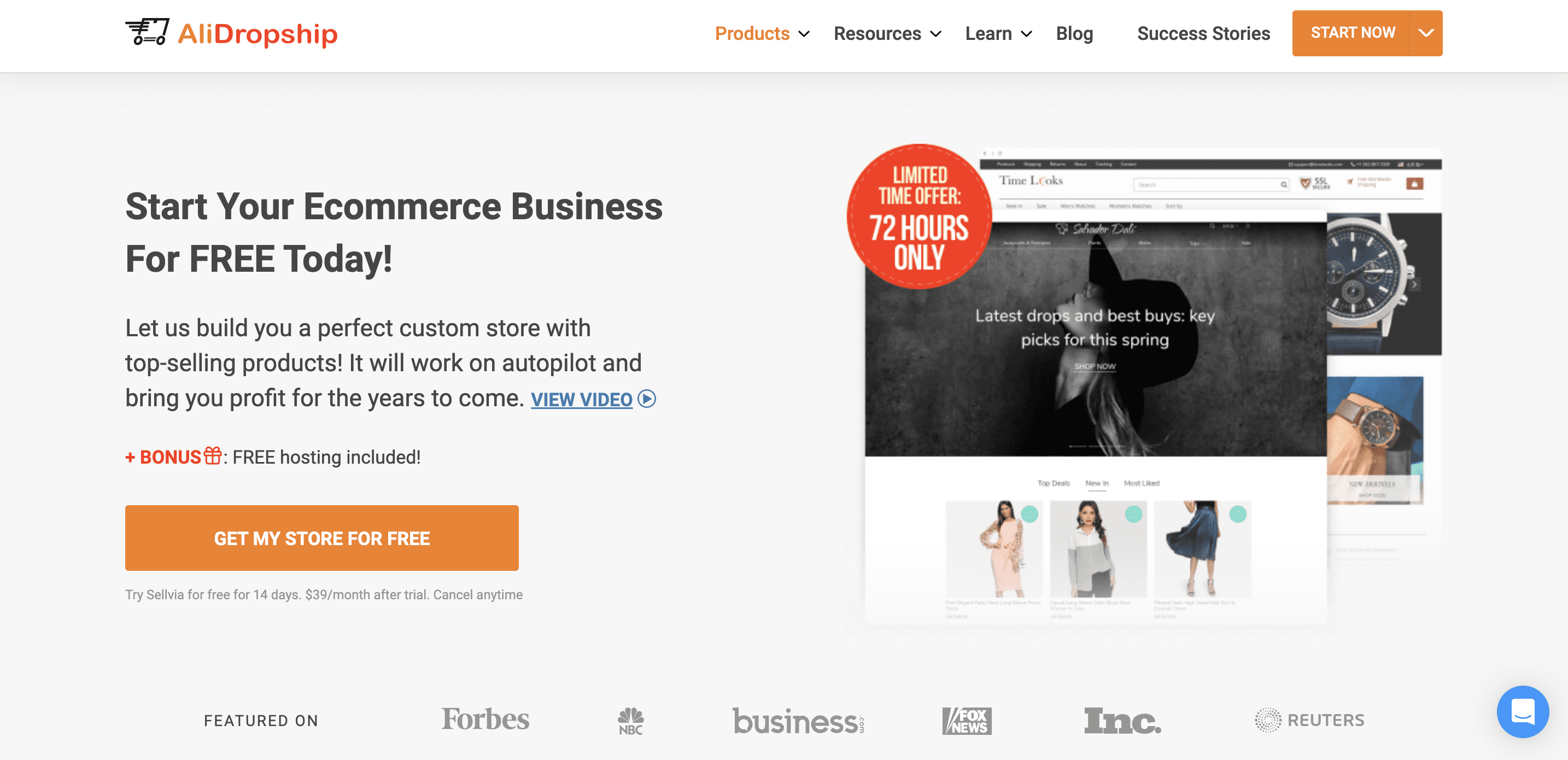 Starting your ecommerce business with AliDropship is a straightforward and rewarding journey. And it's FREE to start! Here's how you can embark on this path.
Choose a package that resonates with your business goals and get started on your custom dropshipping store.
Personalized consultation
Collaborate with a personal manager who will understand your vision and guide you in selecting a profitable niche, ensuring your store is tailored to your unique preferences.
Our team of experts takes over, meticulously crafting your custom store to meet the highest standards, while you sit back and envision your business success.
Step into the role of a dropshipping business owner seamlessly, with a store ready to make its mark in the ecommerce world.
Leverage cutting-edge AI technology to amplify your store's traffic and sales, setting you on a fast track to success.
Accelerate your ecommerce journey today
AstroAI's journey from car enthusiasts to a renowned Amazon store is a powerful narrative that shows the potential in ecommerce. It proves that with the right approach, dedication, and support, you can transform your passion into a profitable business.
With AliDropship, you're not just starting an ecommerce store. You're gearing up for a journey filled with growth, success, and fulfillment.
Don't let hesitation hold you back. Follow in the footsteps of AstroAI and begin your ecommerce adventure with AliDropship today. Whether it's cars, fashion, or any other passion, your path to success in the digital marketplace is waiting. Embark on your ecommerce adventure with AliDropship and gear up to be the next.