Ecommerce Website Audit Checklist: Why People Don't Buy From Your Store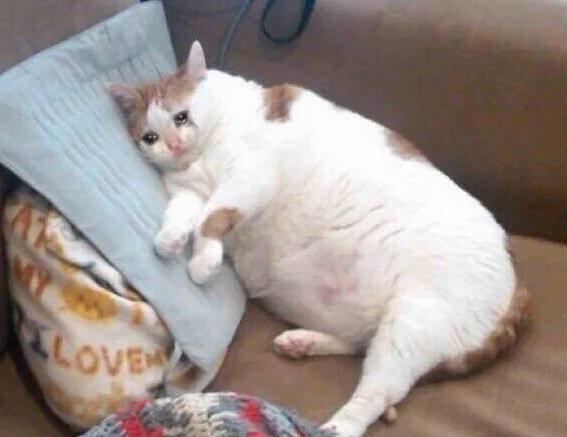 Massive ad campaigns don't make you happy with the results? Visitors come to your site but escape without buying anything? Feel that your store could perform better? If your answers are OH YEAH, read on and learn how to perform an eCommerce website audit!
All experienced dropshippers, to say nothing of newbies, sometimes face the no-sales problem or poor store performance. And it's sooo frustrating since we all want our businesses to prosper and provide us with a stable profit.
As we can tell it from our experience, one of the most obvious reasons why people come and go without buying is your store itself. We mean your store appearance, user-friendliness and contents.
Yes, as an owner, you have a right to love your store the way it is: it's like your precious child you care about so much! But, unfortunately, the site visitors don't necessarily share your attitude. They're quite picky, and if your store doesn't match the image of an online store of their dream, you're out.
So, meet an eCommerce website audit checklist that can help you improve your store and fatten your profits. Let's see if you could tick all the boxes!
eCommerce website audit checklist
#1 Your store looks trustworthy & appealing
Imagine yourself in the shoes of your site visitors for a minute. Go to your home page. Answer the following questions:
Does the store look professional?
Do you want to stay here?
Are the site colors pleasant?
Does it seem safe? Does it look trustworthy?
Do you want to buy any of the products immediately?
#2 Your store meets your target audience preferences
You know what's the 'customer avatar', right? It's a fictional generalised representation of a person that is most likely to buy from your store – in other words, it's an average member of your target audience. So, let's say you're this exact person now. Answer the following questions:
Are the colors and pictures on the site are appealing to you?
Do you see something you'd like to buy?
Will the products in the store solve your problems/be useful?
Can you afford them?
#3 Your store is convenient to use & navigate through
Now, you're a site visitor who sees the store for the first time. You don't know where the menu is located and where to find the desired product. Answer the following questions:
Is the store menu shown in a plain view?
Does the store menu look neat?
Are the products sorted out in a convenient way?
Can you guess what products are put in each category?
#4 Your store products look their best
Keep pretending you're an average store visitor. Let's check if you like the products offered in the store.
Do the product pictures look appealing and "inviting" to click on?
Do you want to buy at least one of the products?
Can you find all the necessary info about the product?
Is there any social proof?
Do you have the sense of urgency?
#5 The product range in your store is vast, but not confusing
Having tons of items in your store is great, but you should make sure that the site visitors won't get lost in them and won't get puzzled by the product range.
Do you want to start browsing categories and products right away?
Are the products united by one theme/niche?
Do you see any products that don't belong?
#6 Your store is SEO-friendly
Now, it's time to answer the following questions as the store owner (lay your transfiguration kit aside):
Have you used any keywords related to your niche?
Are there any SEO texts on your site?
Does your site pop up in Google results when you search for your store name?
If you checked all the boxes of this brief website audit checklist – you rock!
However, there are more teeny-tiny aspects of your store that have a HUGE impact on buying decisions of site visitors and, as a result, on your profit. So, if you're eager to improve your store and make it more appealing to customers, we know someone who can help 😉
Your website audit will be WAY more true-to-life if you delegate it to your friend or some other person that is not you, and WAY more effective if you entrust it to experts.
Why is an external eCommerce website audit a good thing?
The Dropship Club specialists, being experienced dropshippers themselves, certainly know the main components of a profitable dropshipping store (check out their cool site and YouTube channel about dropshipping, by the way)
So, you can easily rely on them if you'd like to make your business viable – their Store Review service provides you with a great opportunity to get a professional, fact-based look at your store and find out all its' imperfections that postpone your success.
After the website audit, you receive the form with a check-list and recommendations on your store improvement including store design & branding, product pages appearance & convenience for buyers, SEO optimization, product categories usability, homepage arrangement, and info pages contents.
Follow these expert recommendations – and your renewed store will perform its' best.
We hope that our checklist for eCommerce website audit will be highly useful to you! In our next articles, we'll tell you about some crucial mistakes in advertising that can define the whole destiny of your business, and explain how a perfect advertisement should look like. Keep an eye on our blog!