This Ecommerce Brand Went From $4K To $50 Million: Aaron And Lior's Incredible Adventure [Case Study]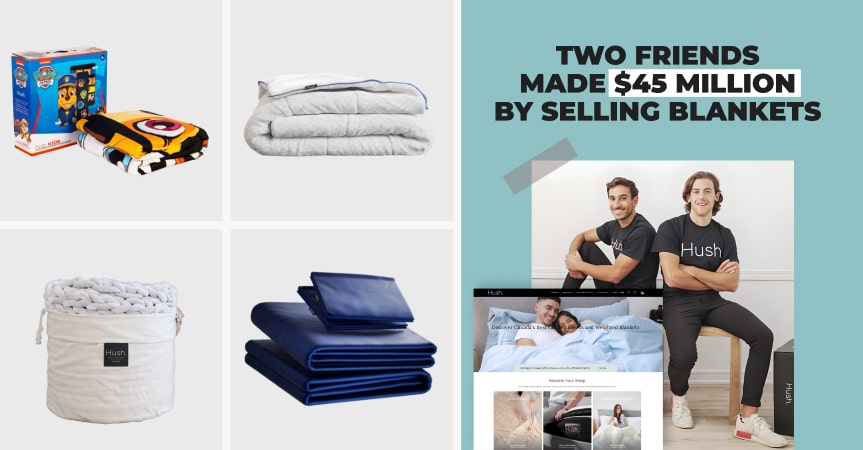 Ever heard of two buddies turning a small chunk of change into a full blown multi-million ecommerce brand? Well, meet Aaron and Lior. These two pals had a simple idea: sell some cool weighted blankets online. With just $4,000 to their names, they dived into the online selling game. Fast forward a bit, and boom! Their brand, Hush Blankets, is now worth a massive $50 million. So, how did they pull it off? Let's dive into their awesome story!
Two buddies, one big idea
In the buzzing heart of Toronto, Aaron Spivak was a guy with big dreams and an itch for business. From peddling lemonade as a kid to running party buses, he'd tried it all. But when he met Lior Ohayon, a whiz in the online world, things took an interesting turn.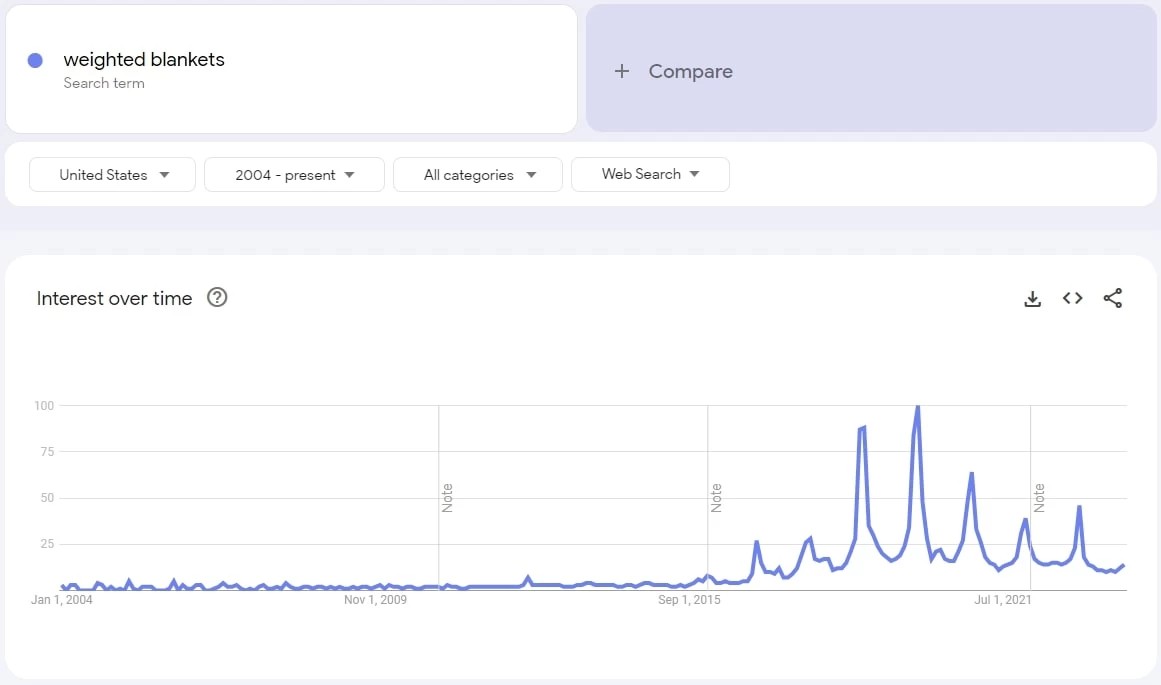 Lior pitched the idea of selling weighted blankets, which were the new "it" thing. Aaron, who had a juice shop, once considered selling cricket protein shakes, but Lior was like, "Nah, that's kinda icky."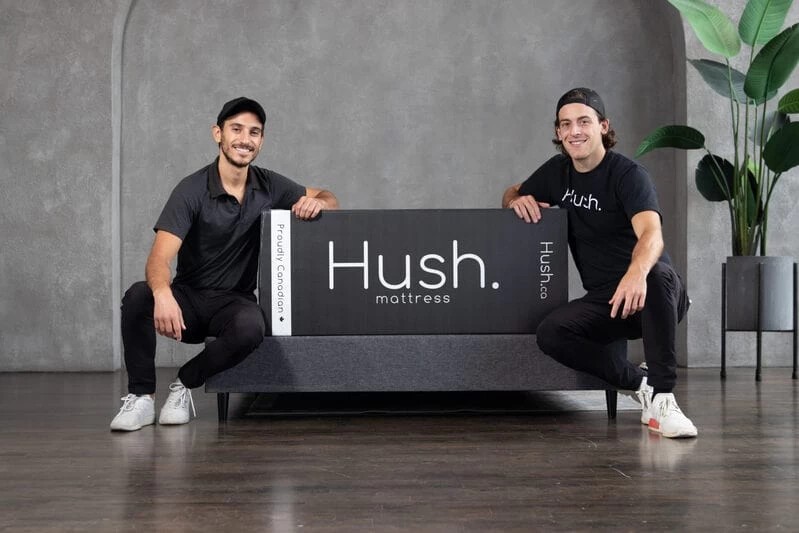 With that, the two jumped in headfirst. Between Aaron's juice hustles and Lior managing a software company, they found time to craft their first weighted blanket. Setting up a basic website and throwing in some online ads, they began their venture. At first, just a single $20 blanket sale. But then, three more the next day. And as days turned to weeks, it seemed like everyone wanted a piece of their cozy blanket action.
Summer hurdles and cool solutions
Summer rolled around, and bam, sales hit a wall. Toronto's heatwave meant their cozy blankets were now too toasty for comfort. With stacks of unsold blankets and a dip in demand, Lior wondered if they should call it quits. But Aaron, ever the optimist, was sure there was a way out.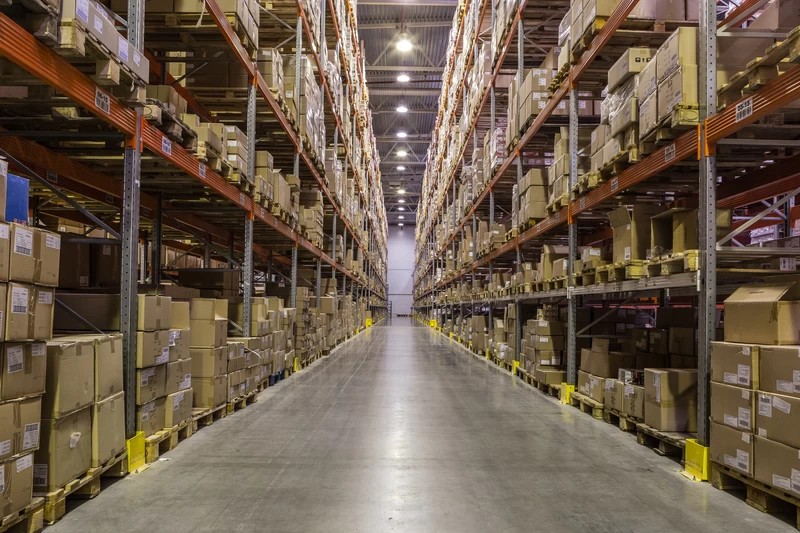 Picking up the phone, they reached out to their customers. The feedback? "Love the blanket, but it's like wearing a sweater in a sauna!" This was the golden insight they needed.
With a dash of creativity, Aaron and Lior brainstormed a solution. They went on a fabric hunt, eventually crafting a unique material they cheekily named "ice fabric". This cool-to-the-touch material didn't need water or fans to give that chilly feel.
Perfect for those sweltering summer nights!
Taking a risk and striking rich
Facing a steep bill for the "ice fabric", Aaron and Lior found themselves in a pickle. They had to find $100,000 when they had only $4,000.
Their solution? Kickstarter. They aimed for $25,000, hoping folks would warm up (or cool down?) to their idea. To their astonishment, backers flooded in, pledging over a whopping million bucks in just 30 days.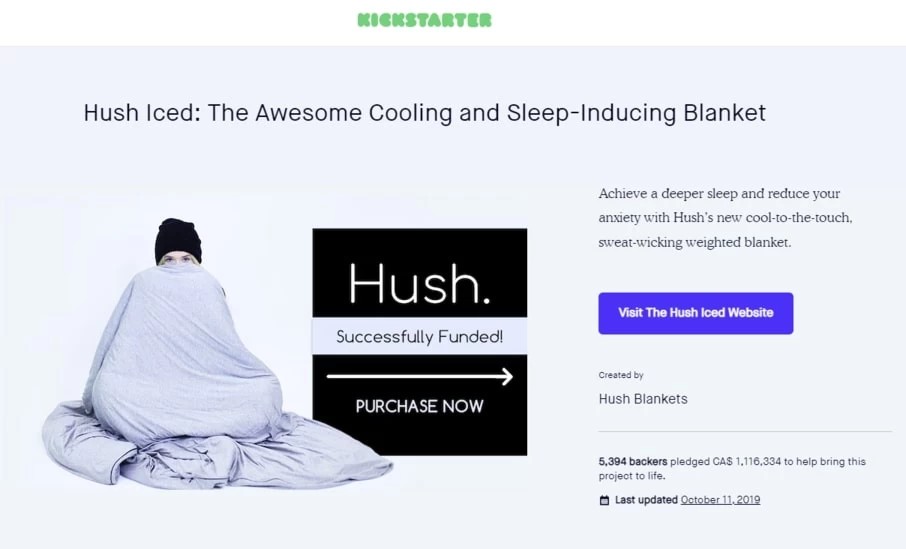 That cash turned dreams into reality, birthing the Hush Ice 1.0.
2019 saw them on the Canadian "Dragon's Den". The pitch? Their groundbreaking blanket. The Dragons were sold, especially Jim Treliving, who didn't just praise it, he wanted in. Joining forces, they raked in an eye-popping $20 million in 2020 alone.
Then, in a dramatic turn in October 2021, Sleep Country Canada Holdings Inc., Canada's top mattress retailer, scooped up a major share in Hush Blankets. This partnership valued Hush at a cool $53 million and opened doors to over 280 stores nationwide. Talk about a dream run!
Why listening to your customers matters
Hush's journey didn't end with that one success. They reinvested, expanding their line to include pillows and bed sheets to cater to their customers' desires.
Their mantra? The team dialed up their customers, dug deep into what they wanted, and then delivered. It's rare to find a company selling blankets and mattresses that's built such a die-hard community. Fans aren't just buying; they're dropping by, asking for signed blankets! This deep connection with their customers is Hush's winning card against rivals.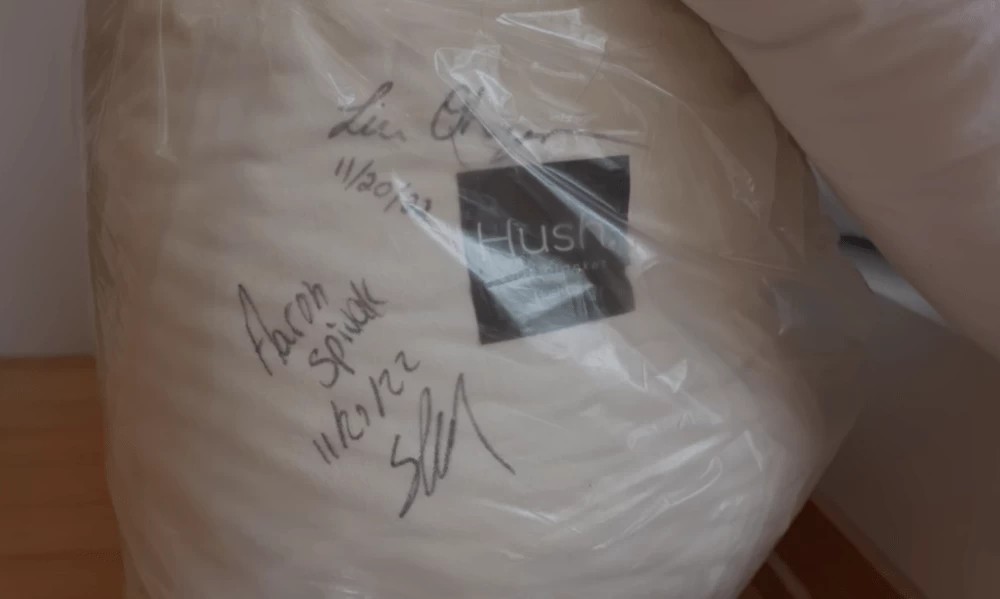 Their rocketing success wasn't accidental. It was built on genuine connections and adapting to client needs – a practice they hold dear even today.
Start your own ecommerce brand with AliDropship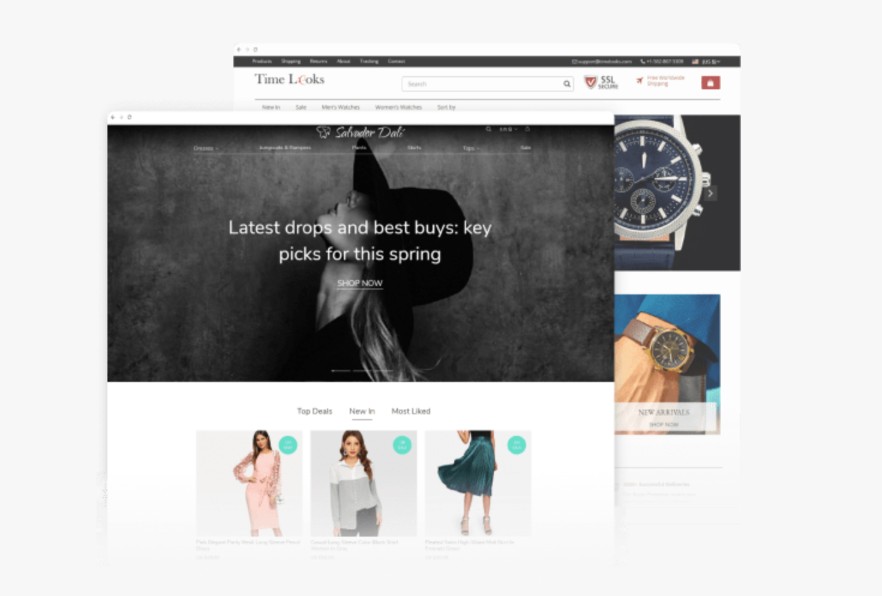 So, want to get all the benefits of a dropshipping business? Don't miss the chance to start an online business and utilise all the benefits with your own custom store powered by Sellvia!
Many people worry about the money needed to start a business. With AliDropship, you don't need to fear any complicated setups, you can have a shop filled with products people want.
Setting up a shop can seem hard, but AliDropship's team is always there to help you out. They want to make sure you start off right.
A good-looking online shop attracts customers. AliDropship helps make your shop look special with designs, logos, and banners.
Thinking of selling on big sites like Amazon?
If you dream of selling on big websites like Amazon, AliDropship has tools for that:
Easy Product Picks: AliDropship's team can help pick products for you. This saves you time and stress.
Use Your Time Well: Instead of looking for products, you can do other important things, like promoting your shop.
Experts by Your Side: You get a manager to help you out, and if you have tech problems, there's always someone to call.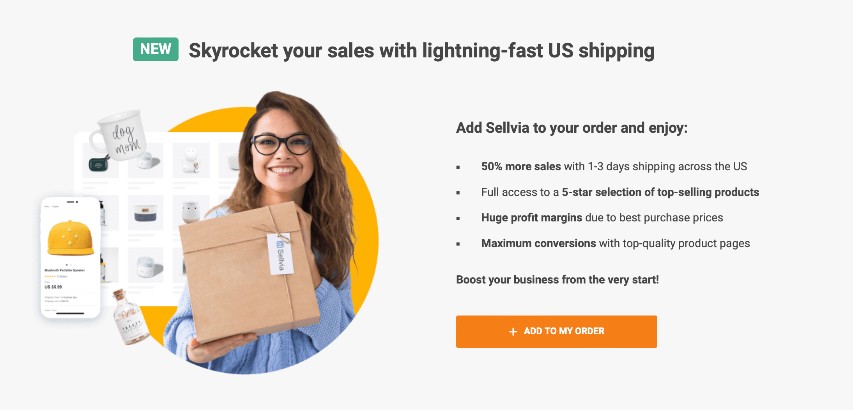 Sellvia is an all-in-one solution for businesses:
US-based Fulfillment Center: Located in California, Sellvia stocks trendy products ready to ship within a day of order placement.
Fast US Shipping: Products are shipped by USPS from within the US, ensuring delivery within 1-3 business days.
Quality Packaging: Items are securely packaged without any labels indicating origin, ideal for dropshippers.
Dropshipping-friendly Catalog: The catalog boasts stylish product pages with detailed information and authentic reviews, ready for immediate promotion. Want products that people and big sites like Amazon love? Every product is chosen because it's popular right now.
Digital Marketing Materials: Sellvia provides pre-tested ad materials and strategies for effective social media campaigns.
Sellvia is your gateway to tapping into one of the world's most prosperous markets.
A story beyond an ecommerce brand
Beyond the numbers and products, Hush's tale is one of resilience, hustle, and understanding the human touch. Their journey serves as a playbook. It says: with the right connections and grit, sky's the limit. But remember, it's not just about hard work. It's about working smart, strategizing, and when in doubt? Ask!
Wondering how to carve your own successful ecommerce brand? Start your own online store today! Our experts will guide you, step by step. If Aaron pivoted his approach when faced with a challenge, so can you. Why not start now? Connect with top-tier experts today, and who knows? Your success tale might just be around the corner.