Thank you
for sharing your thoughts with us as your feedback will help us to provide you with enhanced product quality.
The best way to reach more potential clients around the world is to make your products available on Google Shopping platform. Is it a tough task for you? Not with the Google Merchant add-on! It automatically generates your product feed and saves tons of your time. With this handy tool, you will be able to promote your business more efficiently.
Overview
Google Merchant is a great helper when it comes to promotion on Google Shopping. Just in a single click, you get an automatically generated product catalog in the form of a file or a link.
Then you can easily set up your promotional Shopping Campaign and watch your business grow with the Google Merchant add-on!
Benefits
Make your items available on Google Shopping to reach more people
Get noticed by your potential clients and drive incoming traffic
Boost your sales and grow revenue
Save time by auto-adding products to your feed
Enjoy free lifelong support and updates
Features
Promote your products on Google Shopping with no hassle
With the Google Merchant add-on, you can select products or whole categories from your store to add to your product feed. You make just one click to get a ready-to-upload XML file and use it right away!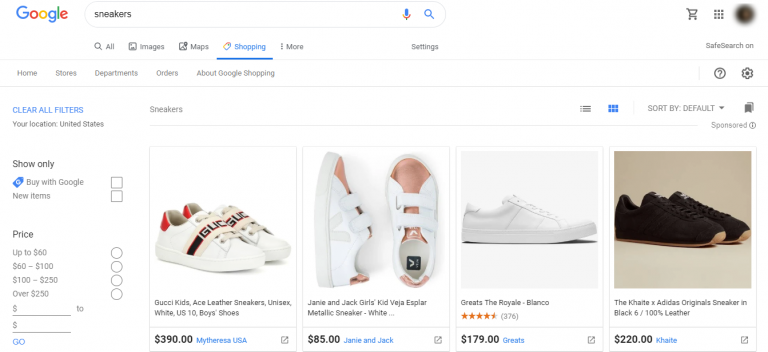 Connect the Google Merchant add-on with Google Ads to track your customers' behavior
You can connect the Google Merchant add-on with your Google Ads account to monitor your Shopping Campaign performance. You don't even need any coding skills to add a conversion tracking tag to your webstore.
All you need to do is copy your Conversion ID and Label and paste them into relevant fields in Google Merchant.
The add-on handles two conversions for you:
Product page views
"Add to cart" button clicks
You can find these stats in your Google Ads accounts and make reasonable business decisions.

Select the categories you want to promote on Google Shopping
This feature allows you to create your own marketing strategy and run an advertising campaign with the products you want to promote.
Just select the categories you want to add to your product feed and match them to relevant Google categories.

Any questions? Please refer to our Knowledge Base or feel free to get in touch with our support team at support@alidropship.com
Some questions you might have
Is Google Merchant compatible with WooCommerce or WordPress sites without the AliDropship plugin?
No, you can't use this add-on on a WooCommerce or WordPress site without AliDropship.
Is Google Merchant supported by the AliDropship Woo plugin?
This add-on is compatible with both AliDropship and AliDropshipWoo plugins.
Is setup service included in the price of the Google Merchant add-on?
No, but you can order this service
here
.
Can I promote a specific category from my store?
Google Merchant allows you to choose the category you want to promote on Google Shopping.
Do I need to generate the product feed again if I change some products?
Yes, you do. Whenever you change something, you will have to generate product feed again.
GTIN (Global trade item number) should be provided if you want to advertise books, medication, printer cartridges, etc. And MPN (Manufacturer part number) should be provided if you're going to advertise electronics, food, beverages, etc. This information cannot be collected from AliExpress, so we've added an opportunity to automatically set the identifier to "No" right within the plugin.
Why does Google disapprove my products? Have I done something wrong?
You should check all your products' attributes and categories. They should match Google Taxonomy. Google Taxonomy is the list of categories used by Google for all shopping campaigns. Check it out
here
.
How long will my Google Merchant add-on license key be valid?
All our add-ons have a lifelong license key. You can use it as long as you want.