Growing To Over $6.9M In Revenue With Unique Graphic T-Shirts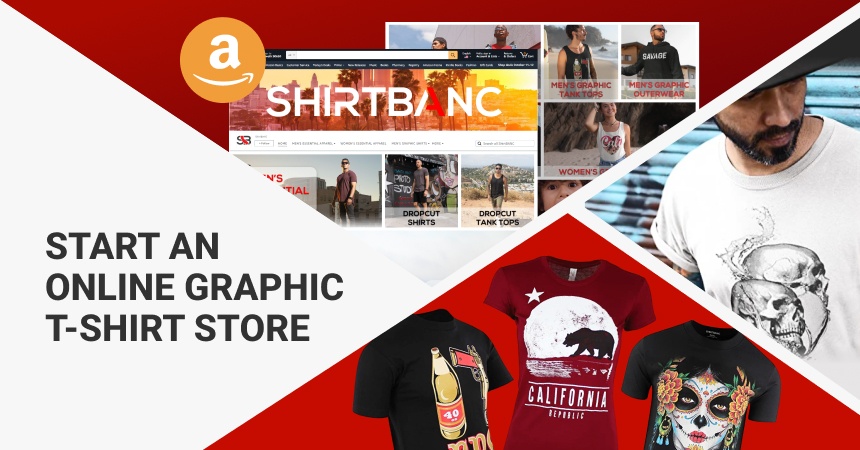 Ever had a sense that you could offer something distinct to the world? Something as straightforward as a unique graphic t-shirts? With AliDropship's Turnkey Print On Demand store, you can choose from the stellar collection of turnkey online stores – and start making profits right away!
T-shirts, a daily wardrobe staple, have evolved into more than just an ordinary clothing item in today's society. When aligned with personal interests, hobbies, and passions, they become an expression of identity, boosting self-esteem and confidence.
Our Turnkey Print On Demand service enables ecommerce entrepreneurs to capitalize on profitable business ideas! Simply select a store that fits your tastes and budget, purchase it, and we'll help you set it up and provide you with insights to start making money.
Exploring the popularity of graphic t-shirts
T-shirts, timeless and trend-proof, have an enduring appeal. However, you can set your own trends by designing unique graphic t-shirts.
Google Trends data reveals a consistent demand for new t-shirt designs. Regardless of your niche, there's a consumer segment waiting to fall for your product.
The global t-shirt printing industry, valued at $3.9 billion in 2021, is projected to grow at a CAGR of 9.9% from 2022 to 2030. The online segment is expected to experience the fastest CAGR of 11.8% during this period.
Consumers are increasingly embracing online shopping due to the wide range of choices, cost-effectiveness, home delivery, and user-friendly online platforms.
The Benefits of Selling Graphic T-Shirts
Creating unique t-shirts has never been more accessible or affordable, making now the ideal time to launch a t-shirt store! Here are some benefits to consider:
Cost-effective: Modern technology permits the creation of top-quality unique graphic t-shirts at reasonable prices. This is especially beneficial for small businesses, as t-shirt printing offers excellent returns, even with a modest marketing budget.
Versatile: You can customize t-shirts with any graphic design. There are practically no limits to your creativity.
Long-lasting Impact: Unique graphic t-shirts can outlive the marketing campaign they were created for, bringing sustained brand awareness.
On-the-go Promotion: If your designs resonate with consumers, your uniquely designed t-shirts can become a walking advertisement, boosting brand visibility.
Trust Boost: Approximately 85% of consumers equate the quality of print with a business's service quality. Thus, ensuring high-quality prints on your t-shirts is critical for customer retention and positive first impressions.
Riding the wave of unique graphic t-shirts
The t-shirt market, particularly online, is experiencing rapid expansion.
ShirtBanc, a successful online store that amassed a whopping revenue of over $6 Million by offering various trendy apparel. Want to mirror or surpass this achievement? AliDropship provides the platform for aspiring entrepreneurs to launch an online business selling unique products seamlessly.
The early movers, like ShirtBanc, have tasted enormous success. Their product range includes 921 designs featuring humorous and motivational imagery, modern pop culture references, and much more.
Despite multiple changes over the years, they've managed to achieve over 366,025 in sales, leading to revenues of over $6,954,475.00.
Here are some examples of the products they sell.
Profit from selling graphic t-shirts with AliDropship
This is just a glimpse of the unique graphic t-shirts you can get by purchasing one of our Turnkey Print On Demand stores!
From the launch to promotion, our team of professionals will help you set everything up.
What other benefits do you get?
Say goodbye to the guessing game of what to dropship! Your 5-star ecommerce store comes fully stocked with products that are hotter than a summer's day in the Sahara. Watch them sell like lemonade at a desert oasis!
Draw in a tidal wave of eager buyers to your shiny new store with our cunning, cash-creating ads managed by the sharp mind of our AI. We're handing you a ready-to-launch marketing arsenal to send your sales into the stratosphere!
We're rolling up our sleeves to help you set up Seller accounts on both Amazon & Etsy. We'll populate their catalogs with your products, complete with striking photos and captivating descriptions. And the cherry on top? It's all available at a pocket-friendly price!
You're in good hands, as you can sell your incredible products anywhere – from Amazon and your online store to social media platforms.
Starting such a business typically involves significant time and financial investment. However, with AliDropship's Turnkey Print On Demand Stores, you can start instantly and delegate the challenging parts to our expert team!
Do you want to make a fortune from unique graphic t-shirts or any other kind of products? With Turnkey Print On Demand Stores by AliDropship, you can captivate online customers with your unique take on virtually any item. Now's the time to launch your online business selling unique products!