How You Can Start Selling Trolling Sports Clothing On Amazon [$58M+ Case Study]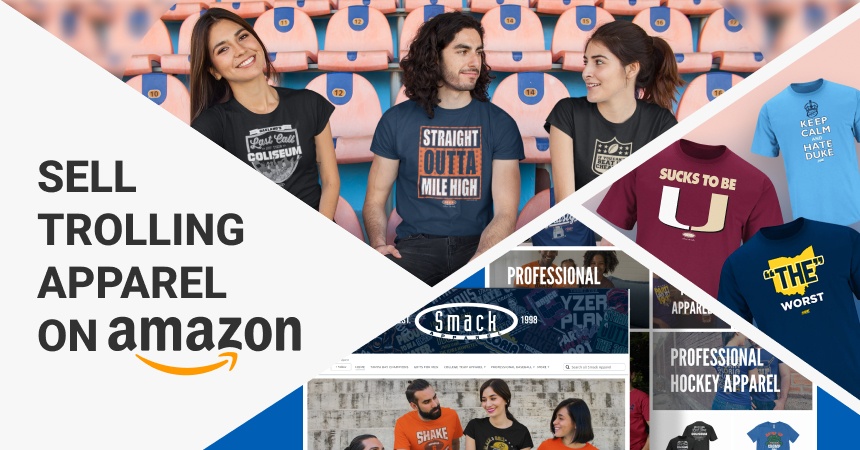 Ever wondered about venturing into the online retail space, specializing in sports-themed apparel? Today, we're spotlighting a business idea that skyrocketed into a multimillion-dollar success! Are you prepared to delve into the world of trolling sports clothing and potentially make a cool $58M?
The United States is a vibrant mix of sporting cultures. Whether it's basketball, baseball, or football, there's no shortage of avid fans across the nation. This is precisely why selling trolling sports clothing presents an incredible business opportunity. Sports enthusiasts take great pride in displaying their allegiance to their favorite teams and equally enjoy good-natured ribbing of their competitors.
Providing sports lovers with themed apparel lets them express their sporting loyalties and friendly rivalries in a unique and engaging manner.
The founders of Smack Apparel Inc. brought this concept to life, turning a clever idea into a profitable reality that reaped more than $58M! They enabled sports fans to show support for their teams and express their banter to rival teams.
You might think such a feat sounds too good to be true, but AliDropship is here to debunk that notion. We present budding ecommerce entrepreneurs with an opportunity to launch an online store selling distinctive products. Along with our Amazon Package service, you will have everything you need to conquer the US market with the world's most popular marketplace at your fingertips.
So, interested in building an online enterprise selling trolling sports apparel? Stick around as we navigate the ins and outs of this unique venture, and learn how to engage the sporting community and make real money online!
Getting a lay of the land: The US sports market
Before delving into the nuts and bolts of our business proposal, let's understand the landscape of the US sports market.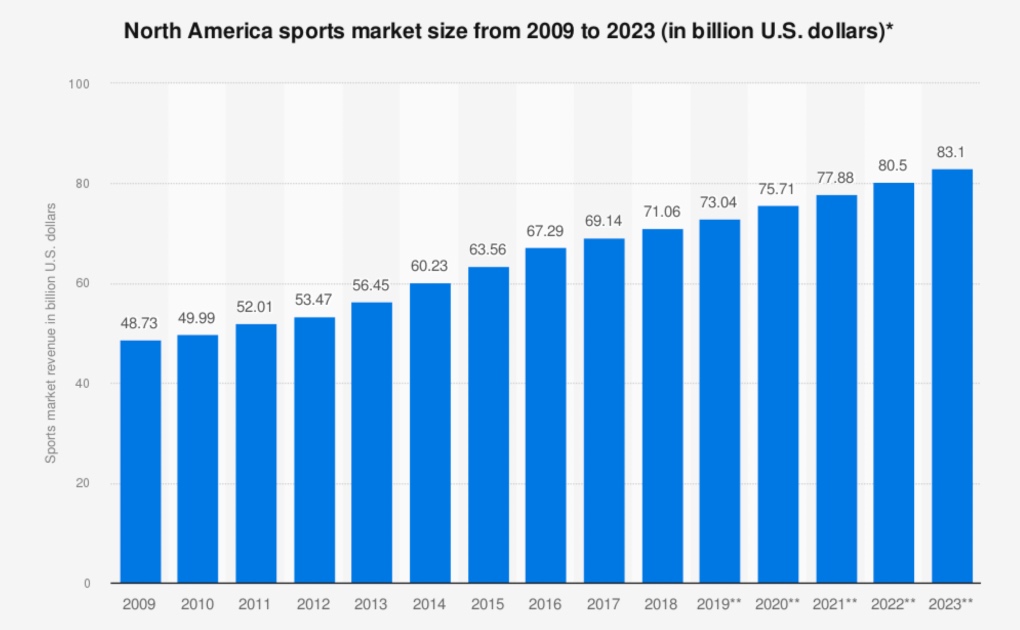 According to statistics, in 2018, the North American sports market was valued at about $71.06 billion, and this figure is projected to soar to $83.1 billion by 2023. These numbers alone underscore the massive potential of the US sports market, which continues to grow at an impressive pace.
These Google Trends graphs further depict the consistent interest levels in various sporting leagues across the US. Considering all these factors, an ecommerce business revolving around sports seems like a game-winning idea!
Key steps to selling trolling sports apparel online
The world of sports is vast and has a diverse range of potential customers. These customers are unique, each with their preferences and needs. However, they all share one thing – a deep-seated love for their teams and an unmissable chance to engage in friendly banter with rival teams.
Invest in appealing visuals 🎨
A compelling image or a captivating video can speak volumes. Unleash your creativity and create striking visuals that resonate with your audience.
Leverage the power of social media 📱
Your prospective customers are likely active on various social media platforms, making them fertile grounds for your marketing efforts. Invest time to understand your target audience's online behavior and patterns.
When selling branded products, be cautious about using logos and colors linked to different sports franchises. Research your intended customizations to ensure they don't infringe on any trademarks or licensing agreements.
Collaborating with sports instructors or influencers that resonate with your audience can work wonders. Follow your target community online and offer them a piece of their beloved teams on their apparel.
Prioritize customer service 👍
Retaining customers is significantly more cost-effective than continually trying to acquire new ones. Prioritizing customer service and consistently delivering high-quality service is key.
Cash in on trolling sports clothing
Selling sports apparel presents an exciting avenue to find loyal customers, provided you offer high-quality products. This approach has been the secret behind the overwhelming success of Smack Apparel Inc.
This online store has amassed over $58,496,712 in sales, effectively engaging the sporting community.
Here's a short introduction to the company and its mission:
Smack Apparel is an unlicensed sports apparel company that has provided sports fans with iconic and memorable sports apparel for the last 24 years.
Their mission is to offer T-shirts that encapsulate the fans' emotions, not endorsed or sponsored by any organization or individual, but licensed only by the 1st Amendment.
Here are a few examples of the products that helped them reach these impressive numbers:
These are just a few examples that led to the store's $58 million success. How can you replicate this success?
Sell trolling sports clothing on Amazon with AliDropship's Amazon Package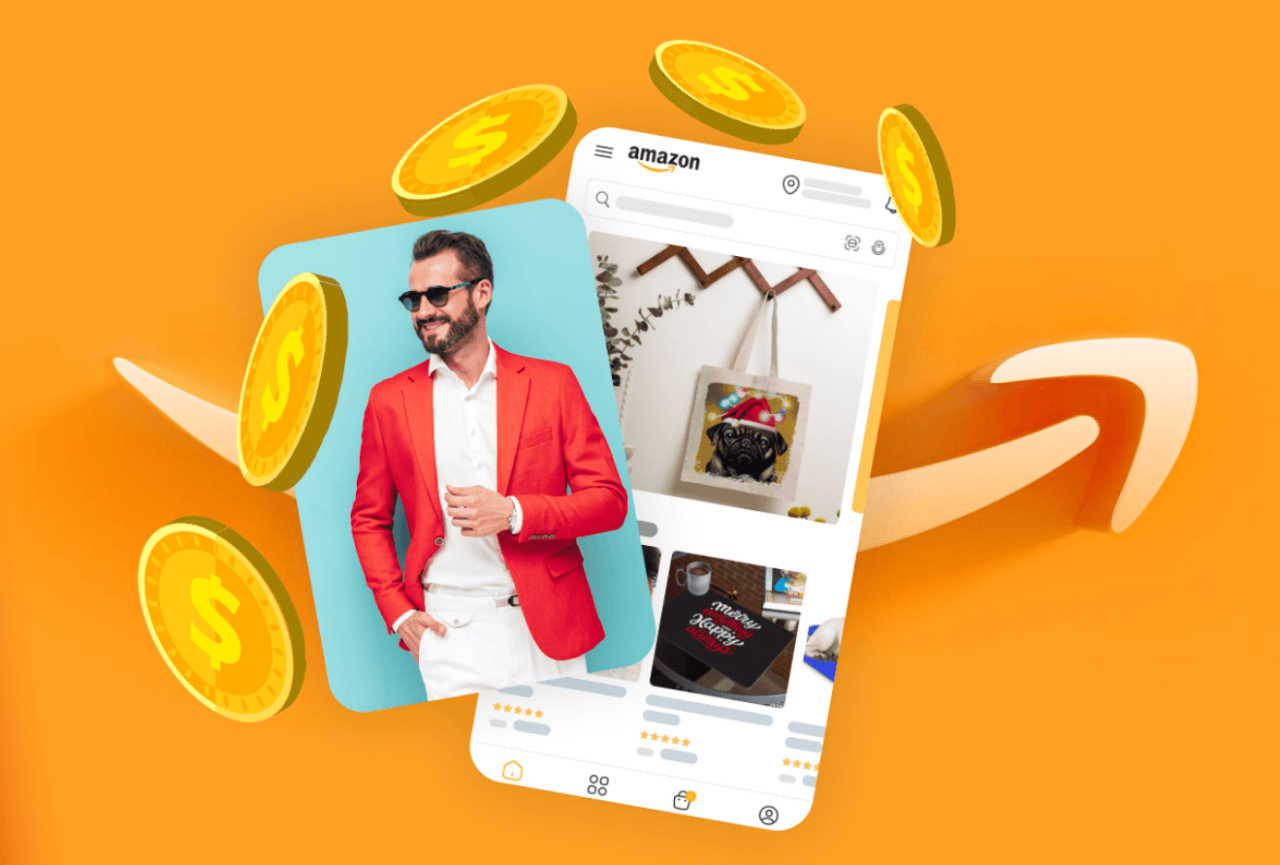 In our digitally-driven age, diversifying your platforms is the key to fully unlocking the potential of your online business. This is where AliDropship's Amazon Package comes into play. It's a potent tool, specifically designed to help you merge your dropshipping store seamlessly with Amazon – the leading e-commerce platform worldwide.
Why limit your store to a single platform when you can introduce your one-of-a-kind trolling sports apparel to Amazon's jaw-dropping 300 million active monthly users? With our Amazon Package, you get to tap into a share of Amazon's revenue which impressively exceeded $514 billion recently.
Are you prepared to catapult your online business to new heights on the world's most profitable e-commerce platform? Our dedicated team at AliDropship will guide you every step of the way – from account creation and adjustments to managing shipping settings and product listings.
Let's consider the question – Why Amazon? The facts are simply astounding:
Over 2.7 billion people with high purchase intent visit Amazon every month.
56% of all U.S. online sales take place through Amazon.
An astounding 89% of new Amazon sellers record profitability.
The average annual revenue for new sellers ranges from $26,000 to an incredible $810,000.
How the AliDropship's Amazon Package works
We furnish you with comprehensive instructions on integrating your store with Amazon, complete with a special import file.
You utilize the import file to swiftly upload all products from your store to Amazon.
Once set, you're poised to start making real money online, clocking in sales on Amazon!
Still contemplating on why you should opt for the AliDropship's Amazon Package? Here's what you stand to benefit:
Effortless sales 💰: Amazon values its sellers! Upon joining, you can savor the benefits of organic sales and promotional tools that the marketplace offers.
Extensive exposure 🌐: Introduce your business to the millions of Amazon users eager to make purchases every single day.
Time efficiency ⏰: Instead of spending hours manually importing products, let our package shoulder the burden for you!
Launching such a business usually takes considerable time and financial investment. However, with AliDropship's Amazon Package, you can kickstart your journey with all the challenging parts delegated to our team of experts.
So, are you ready to carve a niche selling trolling sports clothing, or perhaps other types of apparel products? With AliDropship's Amazon Package, you can captivate online customers with your unique offerings and build a successful online business. The time to start is now!