Kickstarting An Online Venture Risk-Free And Elevating It To Amazon [$9K/Mo In Just 3 Months]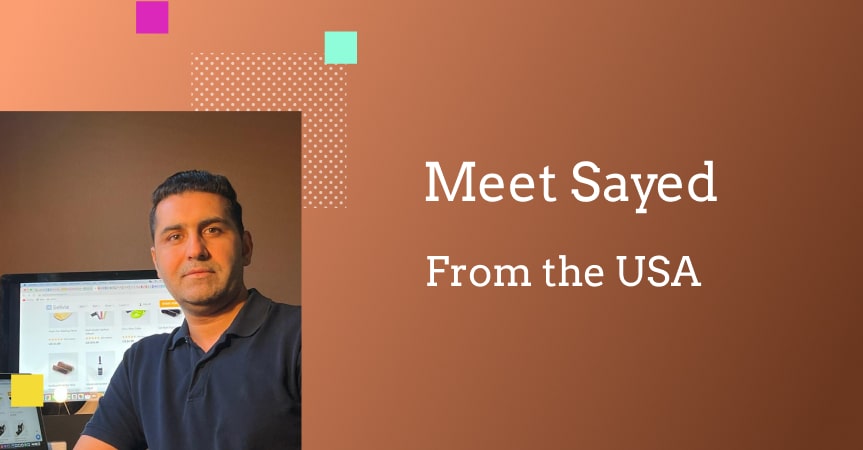 Ever thought of a legit, failsafe method to start an online business risk-free? Here's an inspiring case study you can learn from! Starting from scratch and with minimal investment, Sayed launched an impressive online store and swiftly expanded his business to Amazon.
Let's delve into his blueprint for success!
Hi, and welcome to AliDropship! Could you please share a bit about yourself and your enterprise?
Thank you for providing me with this platform to share my journey. I'm thrilled to discuss my experiences.
Three months ago, I began my journey in the ecommerce sphere, partnering with AliDropship as my first stepping stone. Even though I had no prior experience and was quite new to the ecommerce industry, I navigated through the initial uncertainties.
Today, I'm a prosperous ecommerce entrepreneur, which brings me immense satisfaction.
Could you share your ecommerce background and experiences?
I've studied Business Economics. Over the past 20 years, I've been employed with a non-profit organization, implementing market economy principles, working on business ethics, and similar areas. My role involved training people on how to kickstart a business, collaborate with business associations, and advocate for the market economy and the private sector. However, despite supporting entrepreneurs, I lacked personal business experience. Therefore, I decided to venture into this field to understand how it operates in reality.
So, how did you start an online business risk-free?
My search for online resources to understand where I could fit in the massive industry led me to AliDropship. As a newcomer to the ecommerce field, I was overwhelmed by the numerous competitors and technical aspects like website design, SEO, and more.
When I came across AliDropship and discovered the support it provided, I believed it could be the right fit and decided to proceed with it.
AliDropship provided me with a free, ready-to-operate store equipped with all products and tools. I had doubts initially, but as I started working with the team and experienced their excellent customer service, my doubts vanished. The ready-made store and product range, from a single product to up to 10,000 diverse products, were all free!
Once you had the up-and-running AliDropship store, what were the next steps?
Having set up my Facebook pages, Pinterest, and email marketing materials, making the first sale was not as challenging. I listed my products on Facebook, where my network existed. One of my family members expressed interest in a product, and I offered them a discount and a promo code. That was my first sale. From there, the inquiries started coming in.
Next, I established my Amazon account and listed over 500 products in the store.
Seems like this decision to start an online business for free is paying off! Could you share more about the business performance?
Despite dedicating only two hours a day to my store, I earn $9,000 in monthly revenue! I'm planning to set up more stores and expand my business further.
At present, I receive most of my orders through Amazon. Balancing my full-time job with my ecommerce venture, I manage my store after my 9-to-5 job. I review and record orders in an Excel spreadsheet, which takes me about two hours!
Incredible! What strategies do you use to make sales in your store and on Amazon?
Facebook has been the most effective promotional channel for me. Although it can be expensive, Facebook makes ad control easier. Moreover, I don't need to worry about ad creation myself, as AliDropship takes care of that as well.
Their promotional tools have been a game changer. Initially, I was skeptical about investing more in it, but the plugins turned out to be exactly what was needed for efficient work with Facebook and other social media platforms. They were ready to use; I barely needed to tweak anything. Even for minor technical queries, the team was always available for a quick response.
How has this business venture changed your life?
Before my ecommerce venture, I was living paycheck to paycheck with barely any room for extra expenditures. This ecommerce business changed all that, and I now make savings to enjoy quality time with my family and friends.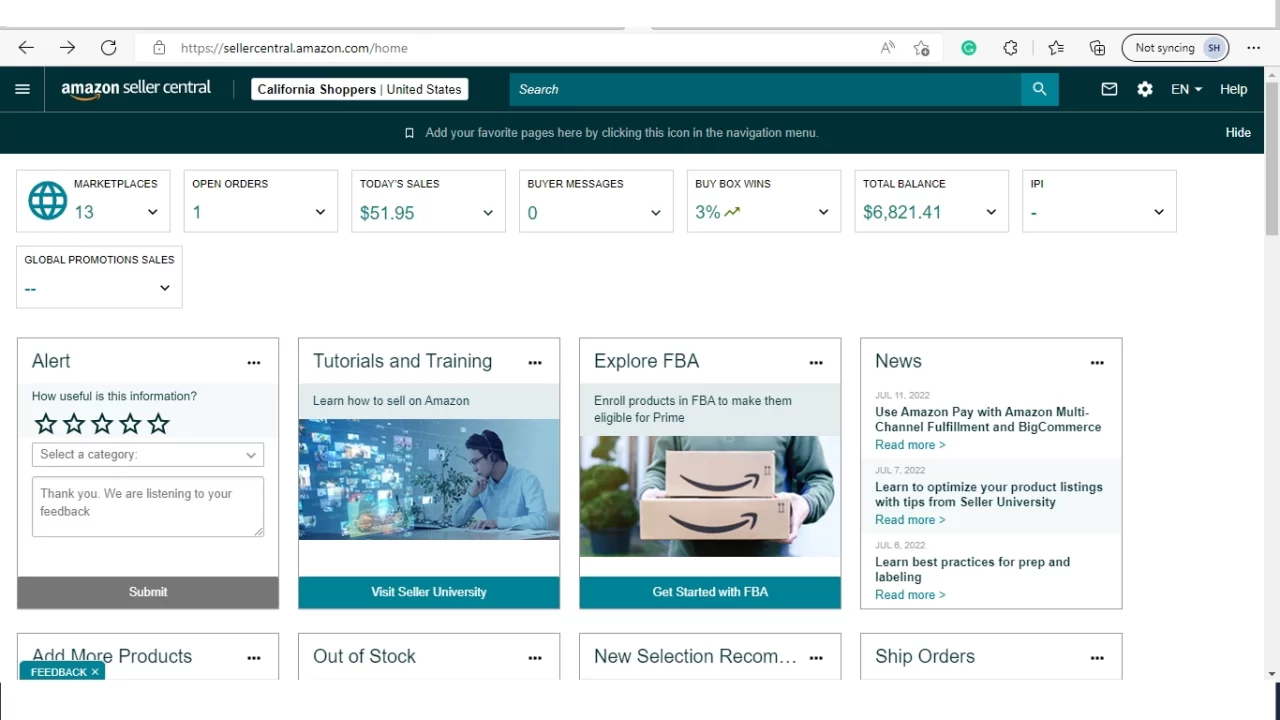 As a newcomer dropshipper, I was initially apprehensive about the highly competitive market. But with AliDropship, I've managed to carve out a successful space on various platforms like Amazon, eBay, and Etsy. It's amazing to see my friends and family members eager to learn from my experiences and wanting to replicate my success model. It's a wonderful opportunity to join AliDropship as an affiliate marketer and share the success.
Do you have any advice for budding online entrepreneurs who are just starting out?
New business owners tend to make large investments and take bigger risks. My advice to newcomers is to start with dropshipping and partner with an experienced player who can provide not just customer support, but also technical help. With AliDropship, you don't have to invest anything in the products: you have your partner's products, and once you sell them, you receive the money and use that payment to source more products, while keeping your profit at hand.
You don't have to invest thousands of dollars and can start with zero investment. It's a great risk-free opportunity to get a store at no cost.
Seize your opportunity to start an online business risk-free with AliDropship's custom store option! Sayed's journey from a novice to a thriving ecommerce entrepreneur shows it's possible to turn dreams into reality. AliDropship provides an easy, cost-effective solution to kickstart your online business without the complexities of setting up a store or sourcing products. Our exceptional support ensures your side hustle operates smoothly while you focus on your full-time job or other priorities. Embark on your AliDropship journey today and make your mark in the ecommerce world!