The Secrets Of Shein Dropshipping: Find Out Strategies For Ecommerce Success
Are you curious about Shein dropshipping? It's been the buzzword in the entrepreneurial circles lately, and for a good reason. As interest in this business model grows, we've put together a comprehensive guide that dives deep into the world of Shein dropshipping. In this article, we'll uncover the top features of Shein dropshipping and how you can turn them to your advantage. Get ready to be pleasantly surprised – I certainly was – as we explore this lucrative avenue. Let's dive in!
Shein dropshipping: A fashion powerhouse

Shein has emerged as a global phenomenon in the fast-paced world of fashion. Renowned for its affordable prices and wide-ranging collection, it's no wonder Shein is on everyone's radar.
But what truly elevates Shein above the rest? Let's explore.
Capturing trends with flair
Staying ahead in fashion is no small feat, yet Shein does it with apparent ease. Their secret? A sharp focus on the latest trends from global runways, street styles, and pop culture. Shein's collections are not just up-to-date; they often become trendsetters themselves.
Offering everything from chic urban wear to sophisticated evening attire, they ensure their offerings resonate with the fashion-forward crowd.
Worldwide accessibility, localized delivery
Shein's impressive shipping network is a standout feature. No matter where you are – be it in a bustling city or a tranquil beach town – Shein's delivery network has you covered.
Their sophisticated logistics enable them to ship globally while maintaining a local feel, making trendy fashion accessible to everyone, everywhere.
Affordable fashion for all
Fashion can be expensive, but Shein breaks this stereotype. By leveraging efficient supply chain management and a direct-to-consumer approach, they manage to offer fashionable items at pocket-friendly prices.
This approach allows style enthusiasts to enjoy high-fashion looks without the hefty price tag.
Diversity in style and occasion
Shein's catalog is a treasure trove of variety, catering to a myriad of styles, sizes, and occasions.
Whether you're looking for a stunning outfit for a special event or everyday essentials, Shein's extensive range ensures you're spoilt for choice.
Seamless shopping experience
Shein's online platform is a testament to thoughtful design and user-friendliness. The website and app offer intuitive navigation, detailed product information, customer reviews, and vivid images, making the shopping process a breeze.
Add to that their regular promotions and flash sales, and you've got an irresistible shopping destination.
In summary, Shein represents the perfect blend of fashion-forward thinking and online shopping convenience, making it a favorite among style enthusiasts worldwide.
But the real question is, can Shein's success translate into a profitable dropshipping opportunity? Let's delve deeper to find out!
Shein dropshipping: Unwrapping the pros and cons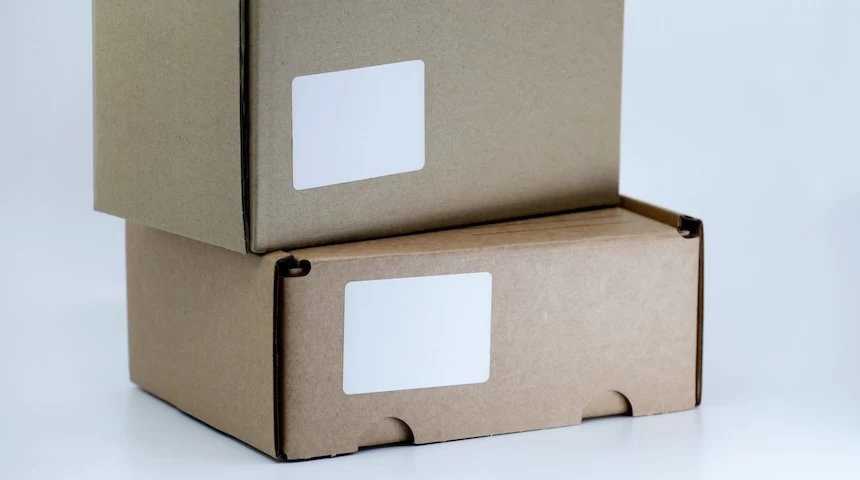 The concept of Shein dropshipping has intrigued many budding entrepreneurs, stirring up a mix of curiosity and caution.
To clear the air, we've compiled some of the most common questions and provided insights to help you navigate this terrain.
Is Shein a dropshipping leader? Not anymore.
Once a dropshipping-centric business, Shein has transitioned into a conventional ecommerce model. They've partnered with reliable suppliers, focusing on catering to their expansive customer base rather than dropshipping.
Legalities of dropshipping from Shein: A conditional yes
Dropshipping from Shein is allowed, but it's not as straightforward as it seems. You can't just use their product images, particularly those with models, due to stringent brand image protections.
The feasibility of Shein dropshipping: Expect hurdles
While dropshipping from Shein is feasible, it comes with its set of challenges. You need to comply with their terms, like producing your own product images, which could be a significant hurdle.
Shein Dropshipping: A questionable choice
Shein is a treasure trove of fashionable items, but as a dropshipping source, it may not be as alluring. The process of buying each product for photography conflicts with the low-investment appeal of traditional dropshipping, potentially leading to an unexpectedly high startup cost.
A superior alternative: Blending Shein insights with Sellvia's efficiency
Shein excels in identifying the latest fashion trends, but for seamless dropshipping operations, pairing these insights with Sellvia is a game-changer. Sellvia offers a comprehensive dropshipping ecosystem that includes ready-to-launch stores, a diverse catalog of in-demand products, rapid U.S. shipping, and an extensive array of marketing resources. This combination ensures you can capitalize on trending products while enjoying a streamlined and efficient dropshipping experience.
Leveraging SHEIN's trends with AliDropship and Sellvia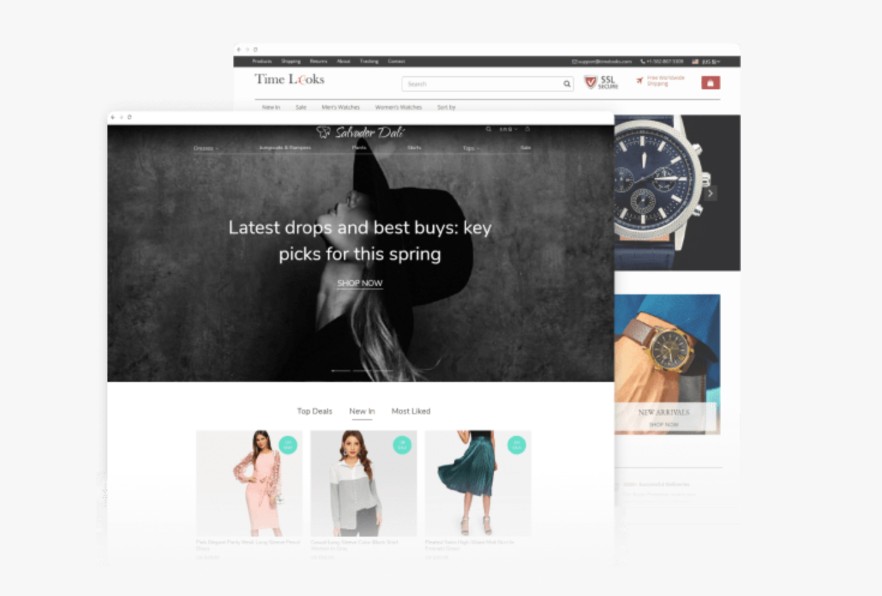 Embarking on an ecommerce venture can seem daunting, especially when considering the costs and complexities involved. However, AliDropship is here to simplify your journey to online business success. Our platform is tailor-made to be beginner-friendly and budget-conscious, ensuring you can start your venture with confidence and ease.
Cost-effective and user-friendly ecommerce solutions
One common barrier to starting an ecommerce business is the perceived high cost and complexity of setting up an online store. AliDropship addresses these concerns by providing a cost-effective and straightforward solution. We equip you with a fully stocked store, featuring in-demand products, to ensure a smooth launch and immediate market relevance.
Our team at AliDropship is dedicated to supporting you throughout your ecommerce journey. We understand the challenges of setting up an online store, which is why we offer comprehensive assistance and advice. Plus, we help you customize your store with eye-catching designs, logos, and banners, ensuring it resonates with your target audience.
Selling on major platforms with AliDropship
If you're aspiring to extend your reach to platforms like Amazon, AliDropship is your gateway. We provide you with essential tools and guidance to curate a product selection that appeals to a wide audience. This allows you to concentrate on marketing and growing your store, while our experts handle the product selection process.
Introducing Sellvia: Your ecommerce success partner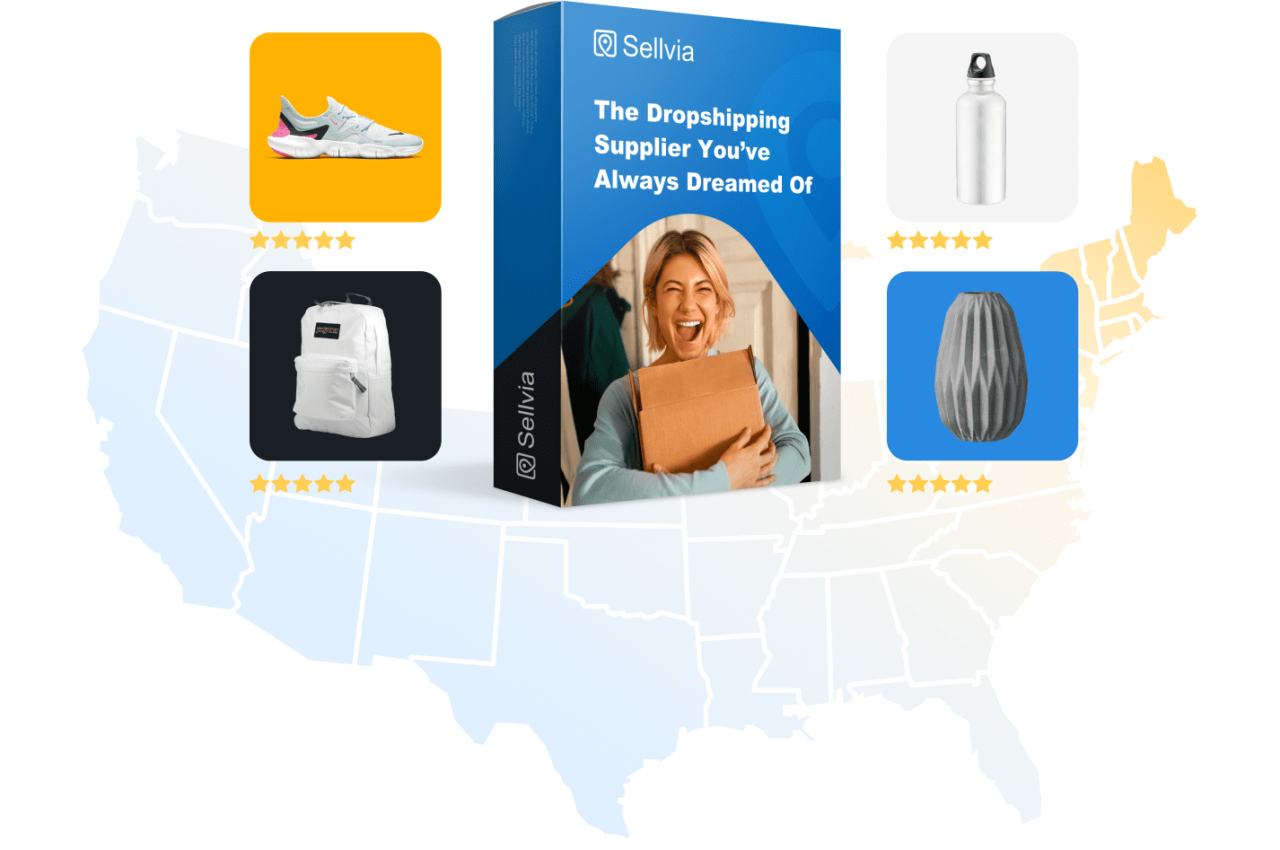 Sellvia elevates your ecommerce experience by offering an all-inclusive solution tailored to your business needs:
Strategic US-Based Fulfillment Center:

Located in California for quick and efficient product dispatch.

Swift US Shipping:

With USPS partnership, we ensure delivery within 1-3 business days across the US.

Premium Packaging:

Secure and discreet, perfect for maintaining the professionalism of dropshipping.

Trend-Driven Catalog:

The catalog is rich with trendy, sought-after products, complete with detailed descriptions and authentic reviews.

Robust Digital Marketing Support:

Gain access to proven ad materials and strategies for successful social media campaigns.
Sellvia is more than a tool, it's a strategic partner in your ecommerce journey. Whether you're interested in trending niches like men's underwear or other popular categories, Sellvia offers a comprehensive mix of products, marketing support, and logistics expertise.
It's the perfect ally to help you navigate the dynamic world of online selling and establish your presence in the ecommerce marketplace.
In the world of dropshipping, staying on top of fashion trends is crucial, and Shein is a goldmine for that. However, when it comes to the operational aspects of your business, AliDropship and Sellvia steps in as your ultimate partners.
Uniting Shein's trends with Sellvia's dropshipping expertise
While Shein's dropshipping mysteries may intrigue, its real power lies in being a trendspotting treasure trove. By combining the trend insights of Shein with the comprehensive dropshipping solutions from Sellvia, you're setting up your ecommerce venture for unparalleled success.
Start your journey with AliDropship today and elevate your online business to unprecedented levels. Shein's trends combined with AliDropship and Sellvia's robust dropshipping framework at your disposal, your path to ecommerce success is clearer and more achievable than ever before.