Private Label Or Dropshipping: Which One Your Online Business Needs To Succeed
Private label vs dropshipping.
Which business model should you employ?
This question is worth taking a closer look!
Private label vs dropshipping: let's compare the two business models
To find the answers, you should ask the questions, right?
So, let's start with the basics!
What is dropshipping?
In simple terms, it's the business model that lets you focus your efforts on marketing. The most time-consuming tasks are either automated or done by your suppliers.
E-commerce software takes care of processing and fulfilling your orders, while your business partners store, pack and ship the products to your customers.
Besides, there is no need to make a significant investment to start it.
All of these make dropshipping a riskless, effortless and affordable business model to employ.
What is private label business model?
Well, the name speaks for itself. It means that the products you sell are marked with your company's label.
To place your logo on the goods, you've got three basic ways:
Making your products by yourself
Buying unbranded items and putting your label on them
Finding a manufacturer that is going to craft the products under your brand
All these three options have something in common. You need to buy the products in advance, store them, and manage your orders on your own.
Indeed, whether you make your products by yourself or buy unbranded products, you should have a certain number of items in stock to meet the demand. You can't make your customers wait, can you?
And when you team up with a manufacturer, you'll have to order your goods in bulk and store them somewhere.
So, to employ the private label business model, you should have:
A significant start-up capital
Some place to store your goods
Time to manage your orders
And more importantly, the confidence that your product will be in demand (otherwise you're going to waste your money)
Considering the facts mentioned above, it seems to be quite risky to use the private label business model.
Yet…
Here is one story that may let you see the things in a new light.
A story of one private label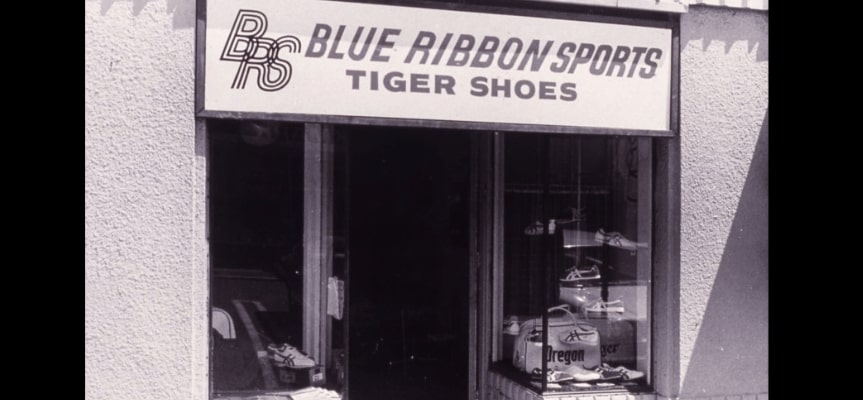 In 1962, a Stanford student Phil Knight was graduating from the university with the strong intention to start his own business.
Why was he so determined?
Well, there were two reasons.
The first one is that Knight was in the running team during his study at Stanford.
And the second reason was Japanese photo cameras.
As a runner, he knew that at the moment, American running shoes market was controlled by German companies – Adidas and Puma.
But…
On the other hand, Knight had been a witness of the cameras made by Japanese companies edging out their German competitors in the USA.
So, he came up with the idea to bring Japanese running shoes to the US for selling.
If it had worked out with photo cameras, the sneakers could also do the trick, couldn't they?
The only thing Knight needed to live out his dream was the Japanese shoes themselves.
Unfortunately, the Internet and dropshipping hadn't been invented by the moment. Thus, Phil had to roll the dice and fly to Japan to find a supplier.
There, he came across a company named Onitsuka Tiger. Later, it became Asics, by the way.
Long story short, Knight managed to strike a bargain and became Onitsuka Tiger distributor in the USA.
Along with Bill Bowerman, his business partner and running coach at Stanford, they founded a company named Blue Ribbon Sports in 1964 and started importing Onitsuka shoes to America.
While their sales were growing rapidly, Bowerman worked on refining the sneakers and sent his ideas to their Japanese partners to implement.
That brought them even more clients.
The things continued this way until Knight and Bowerman found out that they'd picked up enough steam to be more than just a distributor.
So, in 1971, the partners started developing their own brand.
They found subcontractors to produce their shoes. They created their future logo – the Swoosh. And they named their company after the Greek Goddesses of victory – Nike.
The rest is history.
Private label vs dropshipping: conclusion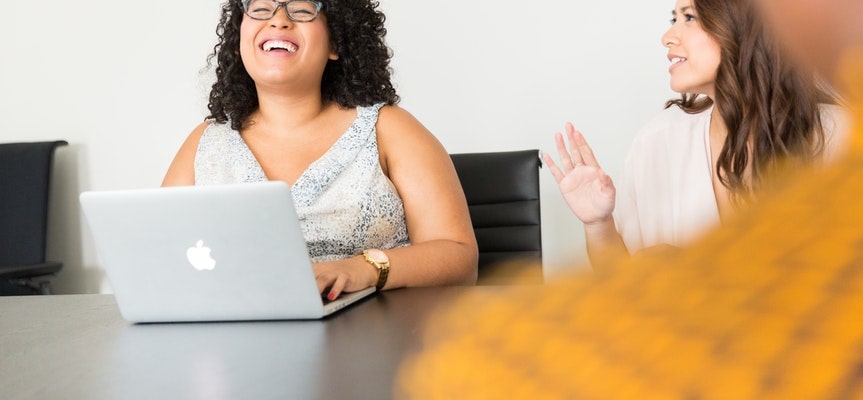 This story is a great example dropshipping entrepreneurs can learn from.
Today, Nike is one of the most famous private labels in the world. But once, it was a small company shipping sneakers from Japan to the US for selling.
Phil Knight didn't know it for sure that his undertaking with the Japanese shoes would make a killing. Though he had a gut feeling that he would succeed, he risked failing while giving it a try.
Nowadays, the dropshipping model allows you to put different products to the test without gambling with your venture's future.
If a certain item doesn't catch on with customers, you can throw it out and try out another one.
On the other hand, if you see that some products in your online store become extremely popular, you could follow the Knight's example. You can try and start making and selling them under your private label.
Fortunately, you can even add products that are not offered on AliExpress to your online store.
As you can see, the solution to private label vs dropshipping dilemma is to combine these business models. Dropshipping allows almost anyone to launch their online business, while selling your products under your private label can bring you to a whole new level.