Kylie Jenner's Ecommerce Journey: How She Built Her $900M Fortune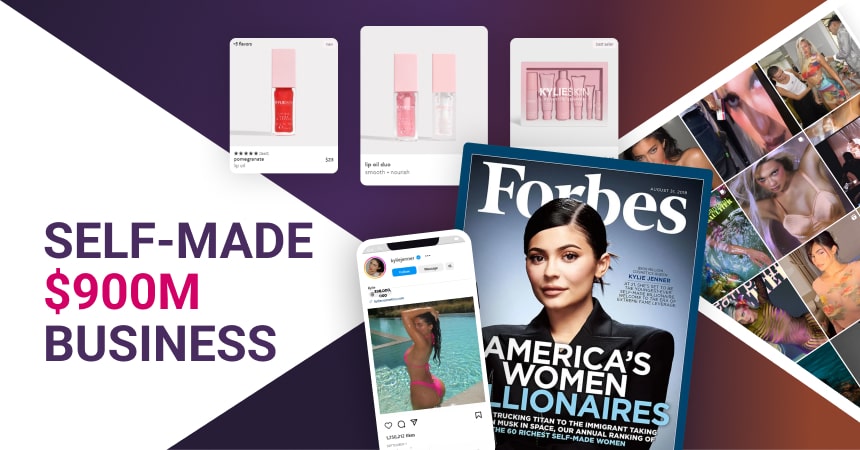 When you think of Kylie Jenner, you probably picture flashy cars, endless Instagram fans, and, let's not forget, her title as the youngest-ever woman billionaire. But hang on a second! Did you know there's way more to her story than just fame and fortune?
Yep, beyond all the glitz and glam, Kylie is a rockstar in the ecommerce world. Sure, she comes from a famous family, but she's worked hard to carve out her own success story.
In this fun dive-in, we're taking a closer look at the ins and outs of Kylie Jenner's business store model.
Whether you're just starting your ecommerce journey or need some inspiration, this is the perfect read for you. Trust us, by the end, you'll be filled with tips and tricks even if you're just getting your feet wet in the ecommerce world. Ready? Let's dive in!
Kylie Jenner: Building a business legacy beyond the Kardashian shadow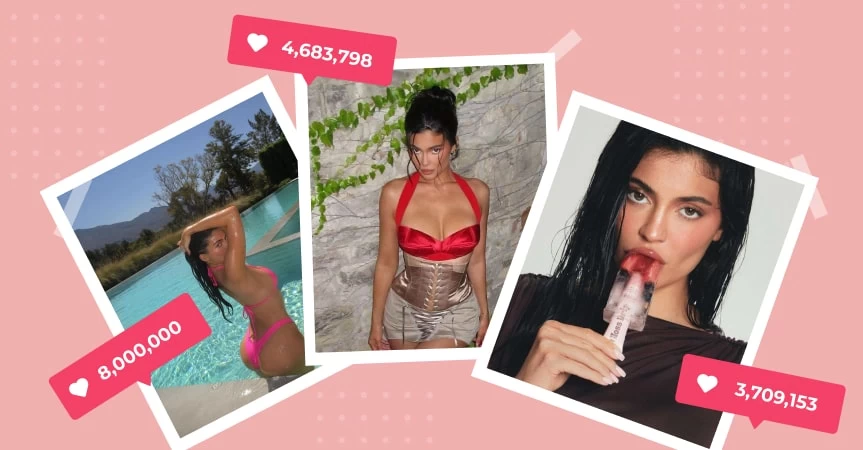 Everyone's heard of the Kardashians, right? If you haven't seen them on TV, you've surely heard about them. But Kylie? She's always wanted to be more than just another Kardashian.
Here's the thing: Just because you're born into a famous or wealthy family doesn't automatically make you talented or successful. Often, we brush aside the rich and famous kids, assuming they've had it easy. But sometimes, they've got lessons even bigger than what their parents taught us.
Imagine growing up seeing your super successful parents and feeling that constant pressure to measure up. Plus, with the world's luxuries at your fingertips, it's not always easy to focus and carve out your own niche. Yet, Kylie did just that! And the exciting part? With the right passion and drive, you could do the same – or even better! So, how did Kylie manage? It all started with her burning passion.
From passion to profit: Kylie Jenner's business journey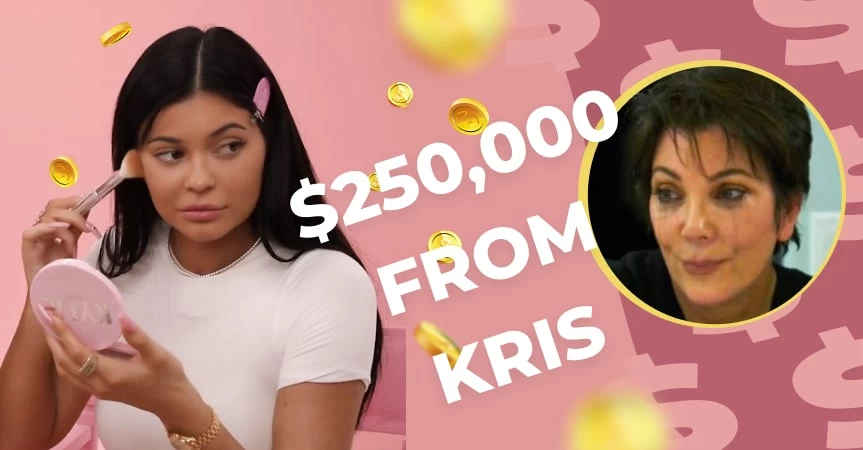 Ever noticed how Kylie is almost always rocking killer makeup? It's clear she's had a deep love for makeup and fashion for as long as we can remember. And with her massive Instagram following (seriously, she's one of the top dogs there!), she decided to take a leap of faith. In 2015, Kylie Cosmetics was born.
Here's the thing to remember: Doing what you love makes the grind feel a lot less like work. Plus, when you're genuinely passionate about your niche, you have this special edge, a spark that sets you apart from the rest.
Got a hobby you're thinking about monetizing? Go for it! Maybe you're into stamp collecting and think it's just a fun pastime. Why not try selling rare stamps online? If Kylie could turn her makeup hobby into billions, who's to say you can't strike gold with your passion?
Speaking of billions, did you catch that Forbes named Kylie the world's youngest self-made billionaire when she was just 21? And here's a fun fact: she didn't dive into her family's deep pockets to start Kylie Cosmetics. Nope! She used $250,000 from her modeling gigs to produce her very first Kylie Lip Kits. Selling them exclusively online, these kits took the beauty world by storm. Riding that wave, she kept expanding her line, and today, her brand is a makeup empire!
Kylie Cosmetics' meteoric rise & evolution
Blink, and you might've missed it. That's how rapidly Kylie Cosmetics soared to new heights. Within just a couple of years, guess what? They racked up an astonishing $630 million in sales. That's not just business savvy – it's Kylie having her finger right on the pulse of what beauty enthusiasts crave.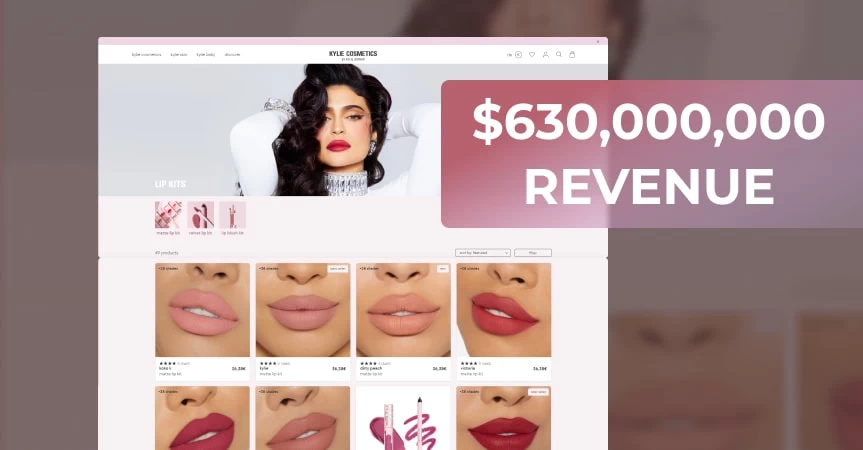 When those lip kits first dropped? Madness! They were flying off the virtual shelves, selling out faster than you can say "lipstick". The beauty world couldn't stop buzzing about it, and Kylie quickly became a force to be reckoned with in the industry. And if you've ever wondered just how big she is in the U.S, well, let's just say her products and reviews are everywhere!
Now, here's where the plot thickens. Realizing she had a goldmine on her hands, Kylie decided to switch things up a bit. She rebranded from Kylie Cosmetics to simply "Kylie." This wasn't just a name change – it paved the way for her to introduce a wider array of products and even team up with celebs for those must-have limited-edition collections.
Kylie's journey isn't just about cosmetics. It's a masterclass in marketing and a beacon for anyone with entrepreneurial dreams. She's not just setting trends; she's proving that with passion and a dash of innovation, the sky's the limit.
How Kylie mastered the art of marketing
Marketing isn't just about selling products – it's about connecting, engaging, and building a community. In the vast sea of ecommerce, where countless brands are vying for attention, how you promote your brand can be the game-changer. And Kylie? Well, she's pretty much nailed that game.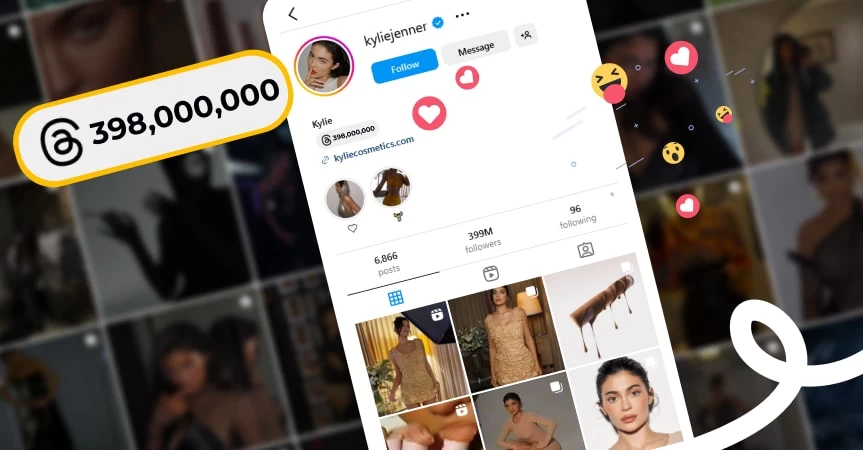 Kylie's marketing genius lies in her ability to merge two potent forces: the magnetic pull of social media and the credibility of well-known retailers. It wasn't just about pushing products but about weaving a narrative, a story that spoke directly to makeup aficionados everywhere. This was how she crafted a community that wasn't just buying makeup but buying into a lifestyle, a sentiment.
With a social media following that's nothing short of colossal, Kylie capitalized on these platforms in ways many only dream of. She didn't just stop at posting pictures; she built a top-notch website and a dedicated app. The result? A digital empire that not only showcased her products but made buying them an absolute breeze.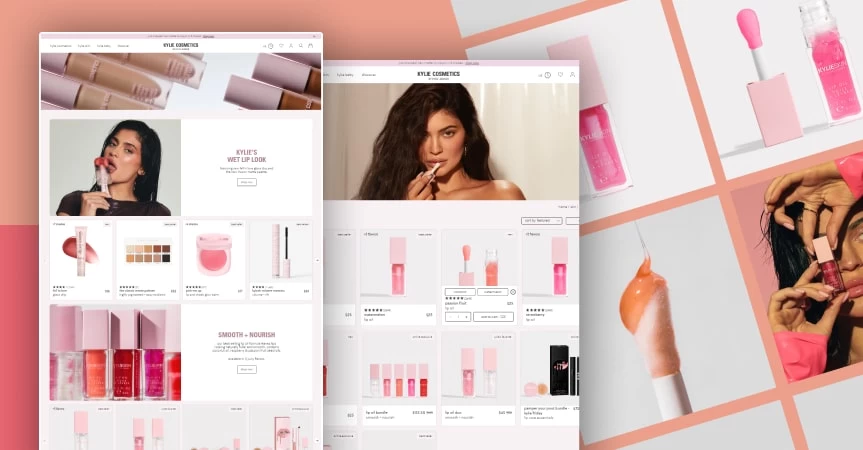 If you've ever been on Kylie's website, you'd know it's not just a site – it's an experience.
Picture this: striking visuals that pop, easy browsing, and a shopping journey so smooth you barely notice when you've added items to your cart. Plus, when she teamed up with other celebs and influencers for those limited-edition goodies? That's marketing gold, creating buzz and urgency all at once.
And Kylie didn't rest on her laurels. From a booming skincare line to dabbling in various ventures, she's not just a celebrity but a brand in her own right.
In essence, Kylie's marketing flair is proof of the magic that happens when social media prowess meets ecommerce excellence. If you're looking to build a brand, taking a page from Kylie's playbook might just be the way to go.
Want a Kylie Jenner business? Here's your game plan!
Dreaming of success similar to Kylie's? Here's the scoop: you don't need to be born with a silver spoon to make it big. Let's break down the steps:
Kickstart your online store smoothly
You don't need to break the bank hiring a team of designers and coders. Why go that route when turnkey solutions make setting up a top-tier ecommerce business a breeze?
Consider this: AliDropship's Custom Stores are more than just a platform; they're a tailored experience designed to magnetize your audience and bolster sales.
Prioritize high-profit products
Remember, without a good margin, there's no solid profit. Especially if you're just starting out and don't have a fan base as vast as Kylie's.
Here's where Sellvia jumps in to save the day. Just add Sellvia to your order, and you'll automatically get access to the bestselling product catalog! These products that aren't just popular – they fly off the virtual shelves! So, you don't need to gamble with product choices or fret over quality.
If you're a seasoned ecommerce pro, chances are you've got decision-making down to a fine art. But if you're just dipping your toes into this world, remember: there's strength in numbers.
That's why we've got your back at every step. You'll get a dedicated manager who'll be by your side, offering tailored business consultations.
So, feeling the pull towards building an ecommerce empire, just like a Kylie Jenner business? Dive in and kickstart your dream venture with AliDropship!