Are These The Best AliExpress Finds For High-Ticket Dropshipping?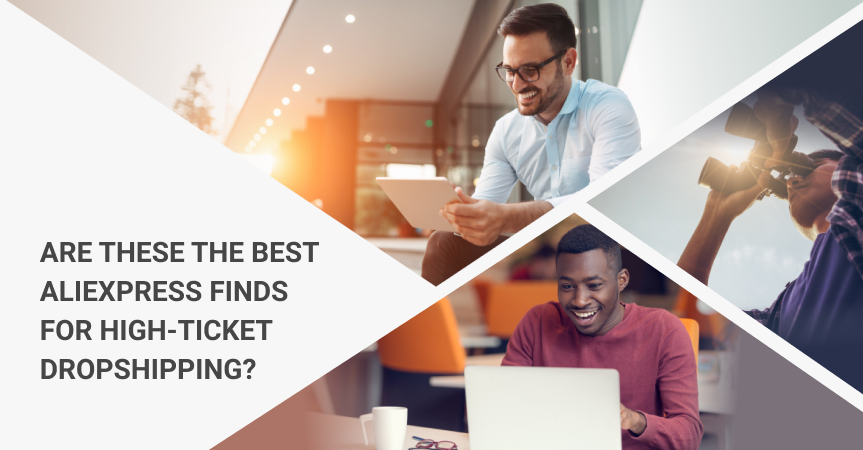 We all know AliExpress as an awesome online marketplace where items are sold for fraction of cost. Still, the platform is full of wonders – here you can find incredibly expensive products that seem to be totally out of place. But are they the best AliExpress finds you can use for the purposes of high-ticket dropshipping? Let's take a look!
Fancy clothes & accessories
Thousands and thousands of people visit AliExpress to look for a pair of cute socks or an ordinary school backpack. That's why it feels so strange to find something like this here:
Hobbies
Hobbies require lots of our time and money, which is why we often look for ways to minimize our expenses. But with these items, it's not the case at all…
Bathroom equipment
Bathroom is the place for relaxation, long-awaited solitude… and luxury. An outstanding luxury, I dare say.
Tableware
Always dreamt to feast like a king? Nothing is impossible.
Consumer electronics
How much are you ready to spend on a piece of cutting edge technology?
Furniture
Oh, so you were looking for basic plastic stools and simple shelves? Are you sure? How about these?
Cars & parts
It's quite surprising, but yes, you can really buy a car on AliExpress… if you're brave enough.
Outdoors
If you're wondering how to make your neighbors jealous, these ones hit the spot.
Home décor
Nothing is impossible, and nothing is too much (probably).
Industrial machinery
Definitely not the most obvious type of items you'd expect to find on AliExpress – and definitely the most expensive one.
Seems like this parade of costly, extravagant and non-typical AliExpress products is over, but honestly, our amusement is endless.
So… what's your opinion? Can we say these are the best AliExpress finds for high-ticket dropshipping business? Write your thoughts in the comments section below!